Choosing the right course to peruse is one of the most important things in life. Most people overlook this fact, let it be a degree or diploma, you need to keep in mind that if you take the wrong turn, you could end up regretting it.
While diploma courses are not as good as degree courses, it cannot be considered absolutely inferior to degree courses. If you watch the market closely, you would find that diploma graduates are employed sooner than degree graduates. One of the reasons is that the syllabus of diploma courses is more focused on practical's and less on theory.
This difference in syllabus offers a great benefit to diploma graduates as they would have more practical knowledge of the particular field than a degree or certificate holder. In recent years, the demand for diploma courses has increased and therefore the number of diploma courses too. If you are looking for the best diploma course to join after the 10th or 12th, here is the list of best diploma courses.
List of Best Diploma Courses In 2021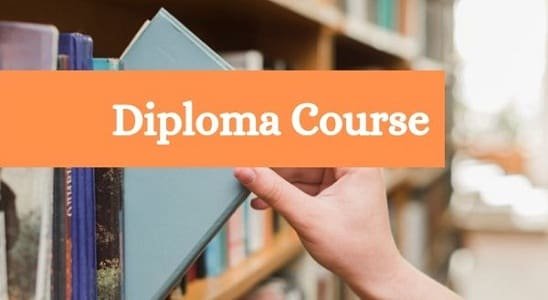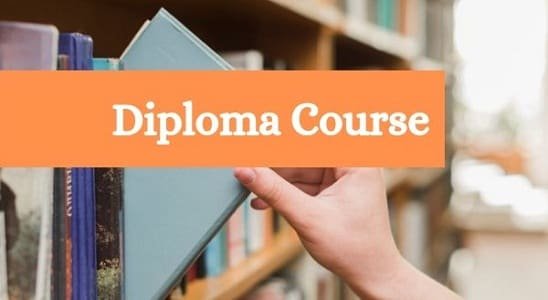 Diploma in computer application
Diploma in Hotel management
Diploma in textile technology
Diploma in financial accounting
Diploma in beauty culture
Diploma in dental mechanics
Diploma in animation and VFX
Diploma in mobile app development
Diploma in E-accounting or taxation
Diploma in fashion designing
Diploma in engineering and computer science
Diploma in Mining engineering
1. Diploma in computer application 
A diploma course as already mentioned is a type of course that focuses on more practical knowledge rather than on theory. Diploma in computer application is not different, it is one of the best courses today. This diploma course offers a candidate a lot of knowledge on computer application.
As you know computers are used in almost every field, graduating this course could get your job in any of these fields. Yes, it is true, a computer application diploma holder could get placed in any of the industry or business that uses a computer. This syllabus of this diploma course focuses on key subjects like fundamentals of computer, processing unit, email, computer parts, software like Microsoft Office, notepad, WordPad, and desktop designing software like Photoshop, Corel Draw, and Image Design. While most of the courses focus on theoretical parts of these topics, this diploma course helps to increase the practical skills on these topics.
A diploma in computer application is a 1-year course and the fee could range between INR 7500 and INR 10000. The fees could vary based on the reputation of the institute.
You could get a job as 
Data entry operator
Tally assistant
Computer operator
Typist
Office coordinator
Graphic designer
2. Diploma in Hotel management 
People are more dependent on hotels and restaurants these days and the number of hotels and restaurants in India has been increasing for the past few years. This trend is predicted to stay the same in the future too. Every hotel and restaurant would need employees to manage the works. Therefore, there will always be a demand for employees.
If you are interested in working in a hotel or restaurant industry, then a diploma in hotel management is the best course that you could peruse after the 10th or 12th. The syllabus of this diploma course focuses more on teaching skills like sales and marketing, front office management, principles of accounting. Hotel maintenance, accommodation operation, food, and beverage service, hotel and catering laws, etc.
Diploma in Hotel Management course is a 1.5-year course and this course is more job-oriented than other diploma courses. As far as we know, this diploma course would polish a candidate's communication skills, problem-solving skills, public relations, and management skills.
You could find a job as –
Receptionist
Front office manager
Floor manager
Hotel accountant
Chef
3. Diploma in Textile Technology 
The textile industry is one of the fast-growing industry in India today. The demand for more modern and fashionable clothes has increased and is predicted to increase in the future. Such a trend would increase the demand for textile employees. Most commonly, textile employees would be diploma graduates in this field.
If you are a person who is found in the textile industry, then consider perusing this course. The course would offer a good insight into fabric products, machinery, new techniques, sales, marketing, etc. However, unlike most of the diploma courses, this one is a 3-year course that is not offered by too many colleges or universities. If you manage to secure admission in a reputed college or university, the job scope is diverse and the CTC would be very attractive.
 You could find a job as –
Textile technology expert
Assistant merchant
Quality manager
Production and maintenance technician
Research associate
Lecturer or teacher
4. Diploma in Financial Accounting 
Financial accounting might not be everyone's cup of tea, however, as complicated it might sound. This diploma course is one of the best in India today. While both 10th or 12th pass candidates are eligible to join this course, we would recommend this course to candidates who have passed the 12th standard and have opted for the commerce stream in the 12th.
As the course name itself suggests, this diploma course is all about finance and accounting and how to do it. If you are interested in the banking and finance sector, then this diploma course is the best option for you. The syllabus of this diploma course includes subjects like file management, computer handling, processing unit, operating system, fundamentals of computer, MS Office, Tally ERP, email, online application filling, surfing, E-filing, taxation, inventory management, etc.
Diploma in financial accounting is a 1-year course and the fees of this course could range between 12000 to 20000. However, this fee structure could vary based on the university or institution.
Could find a job as –
Bank clerk
Tax consultant
Computer operator
Tally operator
Accounting executive
Data entry operator
5. Diploma in Beauty Culture 
There was a time when careers related to beauty culture was considered inferior to almost every other career. However, today, it is different, most people have begun to consider every job to hold the same prestige and valve. If you dream to become a hair specialist, make-up artist, skin analyst, then this course is the best for you.
This diploma is a highly job oriented course that helps both men and women to master their skills and to polish their existing skills in makeup, hair work, and several other things. This course is best for candidates with zero or intermediate knowledge. One of the best things about this course is that even students who have passed 8th, 10th, or 12th could peruse this course.
When compared to other diploma courses, this course is the shortest, 4-months. Within this duration, the course covers topics like manicure and pedicure, skin analysis, facial bleaches, skin disorders, advance facial treatments, cosmetic science. Nail art and temporary nail extension, salon management and business ethics, client consultation, etc.
Could find a job as –
Skin analyst
Make-up artist
Beauty therapist
Hair specialist
Hairstylist
Beauty salon manager
Beauty journalist
6. Diploma in Dental Mechanics 
Most people might not have even heard of this diploma course. However, as far as we know, this diploma course has been there for some time. If you like to design and make dentures, then this diploma course is the best for you. A candidate who has passed the 10th standard could peruse this course.
In recent years, the demand for artificial dentures has increased, people of all age groups require artificial dentures, and therefore, the demand for graduate diploma holders in denture mechanics is rising. If you want to peruse this course, you should have some creative skills and should have the skill to troubleshoot adverse situations.
The course commonly covers subjects like physics, dental mechanics, mathematics, dental materials and metallurgy, designing, manufacture, etc. A diploma in dental mechanics is a 2-year course and almost every dental clinic or hospital would require one or two diploma graduates in this field.
Could find a job as –
Dental mechanic
Denture designer
Dental technician
Clinical assistant
7. Diploma in Animation and VFX 
Today both movies, web series and TV series are mixed with animations and VFX. It is one of the fast-growing technique and technology today and is predicted to control the industry in the future.
If you are a person who is interested in animation, then you could peruse this course. However, without adequate creative skills, this field will do you no good. Yes, the candidate should have skills in photography, drawing, and should exhibit patience. If you graduate from this diploma course and if you need to move further, you could consider perusing a bachelor's degree in the same field.
Learning VFX from reputed institutes could help land better jobs in large MNCs and production companies. Diploma in animation and VFX is a 2-year course and within this duration, it teaches and polishes talents and skills as animator, illustrator, game developer, digital painting, layout art techniques, video editing, etc.
Could find a job as –
Movie animator
Web animator
Game developer
Digital printing assistant
Photographer
Illustrator
Art layout technician
8. Diploma in Mobile App Development 
Today almost every top business industry has a mobile app. People and businesses are more dependent on mobile apps before. This increases the demand for mobile app developers and testers.
India is one of the world's fastest-growing mobile app market. This trend alone points to the demand for app developers. However, the candidate who plans on perusing this course must be interested in programming and spending some time in front of computers. Both the 10th and 12th pass could peruse this course.
The course syllabus commonly covers a wide range of topics and subjects like app management, debugging, troubleshooting, planning, designing, developing, testing, programming languages like python, C++, JavaScript, etc.
Could find a job as –
Mobile app tester
Designer
Mobile app developer
Team leader
Mobile app troubleshoot executive
9. Diploma in E-accounting or taxation 
Diploma in the E-accounting course is perhaps one of the best and most important diploma course today. While this course might seem complicated to some candidates, it is not that complicated. If you are interested in taxation and working with computers, then this course the best for you.
This is not just a diploma course, but also a certificate course. As you know, most of the states have been switching filing tax returns to an online method. This has increased the demand for a diploma in E-accounting graduates. The course duration of this diploma could vary from 6-months to 1-year based on the institute you join.
Most commonly, this diploma course focuses on subjects or topics like MS office, direct tax, surfing, cost management and accounting, tally with GST, online tax filing, finalization of accounts, advanced excel, fundamental's of accounting, etc.
Could find a job as –
Revenue agent
Accountant
Tax policy analyst
Marketing agent
Data entry operator
10. Diploma in Fashion Designing 
A diploma in fashion designing is one of the best diploma courses for 10th or 12th candidates who love to work in the fashioning designing industry. In the past few years, this industry has shown tremendous growth and the demand for employees for this field has also increased.
If you love to play with colors, design dresses, fabrics, etc. then we recommend this course. When compared to an undergraduate degree in fashion designing, this course is cheap and more effective. The syllabus of this course covers topics and subjects like fashion marketing and management, fashion ornamentation, textile science, fashion accessory, fashion illustration, etc.
Diploma in fashion designing is a 1-year course and both 10th or 12th candidates could peruse this course and the course fee could vary and depend on the college or institute you join.
Could find a job as 
Fashion designer
Fashion consultant
Fashion merchandiser
Fashion coordinator
11. Diploma in engineering and computer science
Diploma in Computer Science and Engineering is a highly popular diploma stream and is extremely helpful for those students who are looking forward to enroll in Computer Science core engineering right after 10th. The extremely well laid out course structure of the Diploma makes it a worthy choice for those students who have an interest in Computer Science Stream but do not have enough time and money for the Engineering degree.
Unlike many other Diploma courses in India, Diploma in Computer Science Engineering is a three-year course that deals with the major subjects in the software industry. You can enroll in the Diploma course after completing your 10th and it provides great career objectives right after course completion. During the course, you learn about the core subjects like Engineering Mathematics, Applied Physics, Applied Chemistry, Networking, Economics, Database Management System, and numerous others. Apart from these subjects, you will also learn about the Linux OS that makes it a perfect career-oriented course for the students.
The Diploma requires the student to clear the entrance exam. The minimum cutoff marks can be consulted with the institute. In all, if you are after a career-oriented Diploma that you can opt for after 10th, Diploma in Engineering and Computer Science would be a perfect choice for you. YOU can earn easily up to 4 lakh per annum after completing the Diploma.
Could find a job as-
IT Support Engineer
Technician
Software Developer
Network Administrator
Software Testing Engineer and many more
12. Diploma in Mining engineering
Diploma in Mining Engineering, as the name suggests is a course about Mining engineering and lets the students learn about the minerals and how technology has evolved the overall mining industry. The course includes communication skills along with the various technologies related to mining and electronics. The course can be opted after the 10th and if you are looking to join the course after the 12th, it is required that your main subjects should be PCM. The subjects you are going to learn about during the course are Applied Physics, Graphics, and Engineering Mathematics. Though the course is not too common among the students, if you are after a great career opportunity and a good starting salary, this will be a great option to go with.
Depending on your performance in the course, you can be recruited by the college itself, or by the numerous top mining industries in India. Some of the top recruiters that hire students with a Diploma in Mining Engineering are KPGM Bangalore, South Eastern Coalfields, Atlas Copco India along many other top-notch multinationals.
The starting salary of a person holding a Diploma in Mining Engineering is roughly over 7 lakh per annum and if you are looking forward to enroll in a career-oriented Diploma, this is the right choice for you. IN all, if you have an interest in Mining, this Diploma course would be an added advantage for you.
Could find a job as-
Scientific Assistant
Mining Engineer
R&D Engineer
Market Research specialist
Quality Assurance Engineer
Apart from the Diploma courses listed above, there are several other diploma courses too. However, the ones listed above are popular and job-oriented. Consider perusing any one of the courses after 10th or 12th and you could get an attractive job.