If you are from a science background and want to pursue a post-graduation course in the field of science only, then MS is one of the best options for you. MS means Master of Science. This is one of the most prestigious courses offered in India. You will be able to find job opportunities in India and Foreign countries as well. So, if you are planning to pursue MS, then here is some useful information for you.
What is the Master of Science (MS) Course?
Master of Science is one of the most popular courses in India. This course is usually offered in two different domains – One is Management, and the other is Engineering. Depending on what domain you are choosing, your course duration is going to vary between 1.5 years to three years. If you are already a science student, you will find this course very useful for you. Along with the theoretical knowledge, you will also gain good practical knowledge on the subject you are choosing.
It is good if you choose a subject that you have already studied in graduation. You will learn faster and get a deeper knowledge of the subject so, if you want to pursue this course, here some information about the Master of Science courses like eligibility, fee structure, syllabus, job opportunities, scope and other factors. This information will give you an idea about how the course will be and your career scope.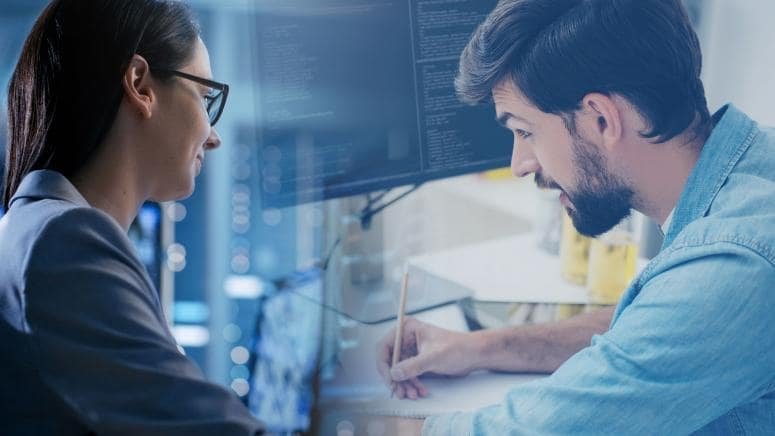 Eligibility Criteria:
Before you get into more details about the Master of Science course, let us look at the eligibility criteria. This will help you in understanding whether you can take up this course or not. Even if you are interested in choosing the course, if you are not eligible, then you will not be able to take it up.
You need to have a bachelor's degree from any recognized college or university. It should be a degree from a science background only.
You should have at least 50 percent to 60 percent marks in your bachelor's degree to be eligible for the MS course.
Some colleges and universities may have different prerequisite for getting admission. So it is good if you check out the official website of the college where you wish to complete your MS course.
Admission Process:
Here is the admission process for getting into the MS course.
Based on the college or university you prefer, you will have to apply to them from the official website.
The admission process will depend on your score in graduation.
While applying for the colleges, you will have to apply along with the score that you secured in the entrance test. The entrance tests are going to be different for engineering and management course. So, make sure that you have an eligible score for the required entrance test.
There will be a final interview round before you get admission to the college of your choice.
Fee Structure:
Like we already discussed, Master of Science is a course of 1.5 years to three years. It is going to be a semester style exam, and the fee structure is usually a semester type only. But it varies from college to college. The fee structure also depends on the college you are choosing, whether it is a private or Government College. The fee is going to be between Rs. 25,000/- to Rs 50,000/- for a Government college. It is between Rs 1,00,000/- to Rs 5,00,000/- for a private college. It can also be high sometimes depending on the course you choose.
Top entrance tests or exams to take for admission:
Now coming to the entrance tests that help you get admission in the MS course, here the tests differ based on the domain that you are choosing. GATE is the common entrance test that is accepted by most colleges and universities. Your score in GATE can help you get admission to some of the best colleges in India. Apart from that, you can also take tests like NBHM, UGC NET, CSIR, and others are entrance tests for the engineering domain.
If you are choosing the management domain, then you will have to take tests like CAT, GATE, UGC, XAT, MAT, CSIR, ATMA GRE and GMAT. But all those who wish to pursue MS in the management domain should also have three years of experience in the relevant field.
You should prepare Logical reasoning, Quantitative aptitude, Mathematical ability and verbal aptitude for these entrance tests along with subject knowledge.
Specializations in MS:
You will be able to find specializations offered in the following fields when you are going for MS.
MS in Biological Science
MS in Metallurgical and Material Engineering
MS in Software Engineering
MS in Biochemical Engineering & Biotechnology
MS in Automobile Engineering
MS in Civil Engineering
MS Quality Management
MS Consultancy Management
MS Computer Aided Structural Engineering (CASE)
MS Manufacturing Management
MS Software Systems
MS IT in Building Science
MS Computer Science Engineering (CSE)
MS Computational Natural Sciences (CNS)
MS Electronics and Communication Engineering (ECE)
MS Computational Linguistics (CL)
The syllabus is going to be different for each course, and hence you will have to make sure that you have good knowledge of the course that you are choosing. Choose a course that you studied at your graduation level for better knowledge.
Career Opportunities and Job Profiles:
This is the most important part that you should know before getting admission into the course. If you are unable to make a good career, then there is no point in choosing any course. When it comes to MS, there are several fields in which you will get good career opportunities. So, you need not have to worry at all. As this is a popular course, you will have a lot of competition once you complete the course. So, it is always good to try to score best.
You will receive job offers in positions like a Research scientist, Research assistant, research associate, senior research fellow, Lecturer, Assistant professor and many other jobs. The starting salary once you complete the course is going to be three lakhs to six lakhs per annum. As you gain experience in this field, you will be able to find better job offers with a better salary package.
Future after Master of Science (MS) Course:
You can either choose to enter into a private sector or government sector to grab a job opportunity. If you wish to continue your education, then you can go for PhD after this course. This is a good option for engineering domain students. But if you chose management, then you should go for a job as that is a good choice.
Why Opt for Master of Science (MS) Course?
There are many reasons why you should opt for the MS course, and here are some of the reasons that can motivate you to pursue the course:
Once you finish this course, doors for several different opportunities will be opened for you. The theoretical and practical knowledge that you will gain with this course can open doors for international career opportunities as well.
The best part of the MS course is, if you look at the list below, you can find out that some of the best institutes in India are offering this course and hence you will have to the team to teach you the subject.
When it comes to your career opportunities, there are many opportunities that are already waiting for you. But just remember that the competition is high and so you need to stay out of the crowd to grab the offer as soon as you finish the course.
The average starting salary itself is going to be better than many other people you know. With just two to three years of work experience in the field, you will be able to earn ten lakhs per annum. This is a pretty good salary in such a short time.
There is a lot of demand for the research and development teams in the government sectors. So, if you wish to get into a government sector job, then this can be a perfect start.
Some best Colleges offering Master of Science (MS) Course
Here is the list of some of the best colleges in India that offer you MS course in different specializations:
NIT Trichy – Tiruchirapalli
IIT Madras – Chennai
IIT Kanpur – Kanpur
IIT Delhi – New Delhi
International Institute of Information Technology (IIIT) – Hyderabad
PSG College of Technology – Coimbatore
LNM Institute of Information Technology – Jaipur
Government College of Technology – Coimbatore
PES University – Bangalore
International Institute of Information Technology (IIIT) – Bangalore
Thiagarajar College of Engineering – Madurai
Dr MGR Educational and Research Institute – Chennai
Alagappa Institute of Technology – Chennai
NIT – Andhra Pradesh
RMK Engineering College – Thiruvallur
So, this was some useful information for all those who aspire to pursue MS after their graduation. We hope this information will help you in making the right choice.