If you are someone who is planning to make a career in Business Management and looking for one of the best courses that can help you make your dream come true, then the MBA Corporate Management course is the right choice. Here is some important information about the MBA corporate Management Course that can be very useful for you.
What is an MBA Corporate Management course?
MBA Corporate Management is a different course from other MBA courses that you take up. If you want to establish your own corporate business and run it, this is the course you should enrol in. It teaches you how to lead your corporate establishments. You will be able to make your administrative decisions and create policies that help you in achieving business goals and objectives. A group of senior managers and senior executives are altogether called corporate management. They will make all kinds of management decisions, direct and lead the organizations.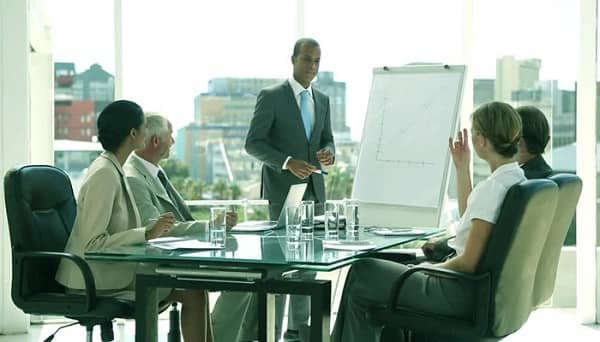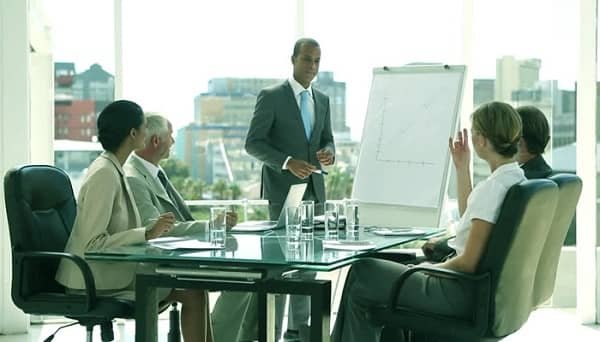 Once you complete your Corporate Management course, you will be able to get employment opportunities from multiple sectors, which include media and telecommunications, manufacturing, and also scientific services. Every year, there is at least a 20 percent growth in the number of vacancies in the field of corporate management. There are undergraduate and postgraduate courses offered by many different colleges across India. You also have several international universities that offer you this course.
You will get offers from the government and private organizations once you complete this course. The salary is also going to be quite high for corporate management students.
Eligibility Criteria:
Here are a few details about the eligibility criteria that you should know before you plan on taking the next steps for your admission.
The first thing that you need to take care of is you need to be an undergraduate to pursue this course. Under graduation in any discipline or stream is fine for this course.
You should have studies +2 or 12th standard for getting admission. Any other equivalent course is not accepted by the universities.
You should have scored at least 50 percent marks in your under graduation or bachelors program.
You will have to clear the entrance test conducted by the colleges or universities to get admission to the college. The entrance test is going to be different for different universities and colleges, and hence you need to make sure that you clear the entrance test with a good score.
If you think you meet all the eligibility criteria, then you can go ahead and check out the admission process.
Admission Process:
Like we already discussed, each college or university has its own admission process, but more or less, each college and university follow the below admission process only.
In the first stage, you will have to filter the colleges that are available for you and those that offer MBA corporate management course. Once you are done, you can check out the entrance tests that they accept. Not all colleges accept all entrance test score. So, check that you start your application process.
Start your preparation for the entrance test, and it is good to prepare for CAT as most of the colleges and universities accept this score.
Once you get the score, then the colleges will also announce the cut-off score for getting admission to the college.
If your score in the cut-off range, then the candidates will be shortlisted based on other parameters like your under graduation score, etc.
The final round is going to be a personal interview round. If you qualify for this round, then you are eligible for getting admission to that particular college.
Fee Structure:
When it comes to the fee structure, it is going to vary from college to college and also whether you are opting for a private college or a government one. If you are choosing a diploma in Corporate management course, then it is offered by only private institutions, and they charge around Rs 40,000 to Rs 45,000. If you want to enrol in the under graduation course, then it is also offered by the private colleges only, and the fee is going to be somewhere around Rs 4.80 lakhs to 5.50 lakhs. If you want to join a post-graduation course, then it is going to be around Rs 2 lakhs to 14 lakhs depending on the college. This course is offered by the government colleges as well, and the fee is Rs 15,000 to Rs 55,000.
Top entrance tests or exams to take for admission:
Even when CAT is the most common entrance test that most of the colleges and universities accept for joining into MBA Corporate Management, there are also other entrance tests that you can take. XAT, CMAT, GMAT, and MAT are some of the popular tests that provide you with admission to MBA Corporate Management. All these are computer-based online and offline tests.
Syllabus:
Here is useful information for you about the MBA Corporate Management course. The course curriculum or the syllabus of the course is very important for you to know in advance. That helps you understand if you are interested in the subjects or not.
This is a course of two years with four semesters.
Semester 1:
Management and Behavioral Process
Business Environment and Legislation
Managerial Economics
Information Technology for Managers
Financial and Cost Accounting
Quantitative Methods for Management
Semester 2:
Communication and Technical Writing
Financial Management
Human Resource Management
Production and Operations Management
Business Research Methods
Marketing Management
Semester 3:
Strategic Management
Marketing
Business Ethics
Banking and Finance
Information Technology
Retailing
Semester 4:
Entrepreneurship International Business
International Business
Human Resources Management
Hospitality
Health Care Services
Project Report-Project (Viva-voce)
Career Opportunities:
Like we already discussed, you will receive job opportunities from both the private and government sectors. You will get job opportunities from different sectors like educational institutions, Banking, Marketing sectors, the Tourism industry, Multinational companies, business consultancies, financial organizations and other public works as well. There are many top companies that offer you good jobs with experience and without experience as well.
Job Profiles:
There are different job profiles in which you will get offers from multinational companies.
Project Manager: As a project manager, you will have to take care of the entire project cycle. You will take care of the estimates, scope and schedules of the projects. Your average annual salary is going to be somewhere between 7 lakhs and eight lakhs.
Management Consultant: As a management consultant, you will have to up the critical role in the projects. You resolve issues, help in improving the business performance, and many other roles. Your average annual salary is going to be somewhere between 9 lakhs and ten lakhs.
Other job profiles that you may have to take up include equity research analyst, marketing manager, brand manager and other profiles. Just like the Management consultants, a brand manager will also receive a good salary from the initial stage itself.
Future after MBA Corporate Management Course:
If you still wish to continue education even after completing your MBA Corporate Management course, then there are many other options. You need not always to go for a job opportunity after completing the course. You can pursue a PhD in Business Management. You also have other options like Project Management Professional course, Certificate in Production and Inventory Management, Certification in Risk Management Assurance and ISB certificate programme in Business Analytics.
Why Opt for MBA Corporate Management Course?
Many people have this one question always in mind, like why should you opt for any course. If you are worried about why you should choose MBA corporate management course, then here are some reasons that might help you understand why:
Some people think twice about this course as you will have to spend a lot of money on the course, especially if you are choosing a private college. But the job opportunities that you get after the completion of the course are also high, and hence it is worth it.
During the course, you will be able to learn a lot of things that will be very useful for you throughout your career. You will be able to adapt yourself very easily to the changing needs of the business or organizations.
Even if you wish to switch from one career to another, you will be able to do it with ease if you have good knowledge of corporate business management.
Even if you are planning to start a company of your own, you will be able to do it very well with all the skills that you have learnt in your MBA Corporate Management course.
Some best Colleges offering MBA Corporate Management:
Here is a small list of the best and top colleges in India that offer you an MBA Corporate Management course.
Symbiosis Institute of Business Management
Alagappa University
Birla Institute of Management Technology
Management Development Institute
Chandigarh University
Lovely Professional University
JSS Science and Technology University JSSSTU
Lal Bahadur Shastri Institute of Management
International Institute of Management Sciences (IIMS)
Apart from these, there are many other institutions that offer you this course. So, now compare all the details and your interests and then make your choice whether you wish to take up this course or not.