B.Sc Nursing is an undergraduate course in nursing that is offered by a lot of medical colleges in India. It can be pursued only by candidates who have completed their 10+2 examination from the science stream. It is a four years program that you should complete by authorized colleges. However, in India, many experts in the medical field have approached together and opened colleges for nursing. These colleges have received all accreditations from recognized bodies. It is better to complete the course from these colleges.
The course is designed by keeping in mind the duty and work of the nurses. They are trained in the best possible manner. The trainings are provided by the experts in this field. According to the Indian Nursing Council, this course is offered under CBCS or a Choice-based credit system. Through this council, the colleges offering this course are abided by INC or Indian Nursing Council regulations. The students can pursue foundational, core, and elective courses.
The program is designed so that the student get the best training in the field of wellness, treating the disease and the patients and handling the patients during the tough period.  The program focuses on the quality of education to be imparted to the students.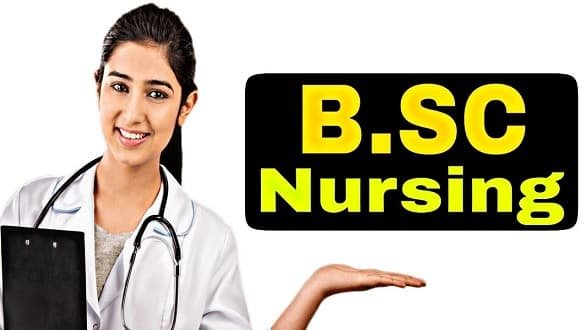 Scope of B.Sc nursing:
The scope of nursing is board and gradually increasing in the present world. Students, after completing the course, can get a job in any private hospitals and clinics. If they attain minimum experience, they can get a lucrative career in Government hospitals. They are much secure and pleasant.
Apart from this, they can also make a bright career in the teaching profession. They can become a professor in any nursing college. This will help them to share the knowledge and information with interesting students. It is found that the demand for nurses will never decrease. It will always increase day by day. Thus it will be right to choose this profession and make a fantastic career with it. You can become a good nurse if you take this profession seriously.
Skills required for nursing course:
Nursing is a beautiful subject. If you have the zeal to become a nurse, you should move ahead. Additionally, you should possess some other skills that are important to become a nurse. Let us discuss some of the essential ones.
Confidence and attitude.
Patience.
Professionalism
Empathy
Good communication skills and power.
A smiling face.
Problem-solving tips.
Discipline
Time management
Critical thinking
These are some of the necessary skills and qualities that should be present before an aspiring candidate.
Course fee for B.Sc nursing:
The course fee for the course depends upon the type of college you are enrolled in. Studies have revealed that the course fee for the procedure ranges between 20,000  to 2, 25,000 Rs annually.
Eligibility criteria for B.Sc nursing course:
You should be well aware of the eligibility criteria for the course.
The aspiring candidates must have completed 17 years of age as of 31st December of the current year. The maximum age limit for the course is 35years as of 31st December of the same year. This is mandatory and should be maintained.
The candidate should complete their board examination from a science background, preferably with subjects like Physics, Chemistry, and Biology. English should be present. The candidate should pass all the issues individually.
Candidates should also attain 45% marks in the board examination. No candidate will be entertained below these marks.
You must know that for pursuing this course almost, all the colleges conduct their entrance examination. The students have to sit before this examination and qualify for it. This rule is equal for all the students. They will not get admission until and unless they have allowed for the examination.
Exam for B.Sc Nursing Course:
All the students who want to make a bright career in Nursing should complete the undergraduate course, a 4 years program. This four year will bring some new subjects before the students which they have to clear. However, the students have to qualify for all the topics in this four-year course.
During the last year, some practical courses are introduced before the students, and they have to perform them. The practical examinations for the course are taking in the colleges and hospitals. You have to score 55% marks during each year of the course. You have to pass all the subjects in the four-year course. This is mandatory and applicable to all.
Exam Centres for the nursing course:
Almost all the states in India offer the examination centre for nursing course. Some of the states are Delhi, Kerala, Maharashtra, Madhya Pradesh, Odisha, Rajasth2an, Tamil Nadu, Uttarakhand, and West Bengal. You can select the seat that is co2nvenient for you.
If you are from Delhi, you will get a seat in Delhi, For Kerala, the center is Thiruvanthapuram, for Maharashtra, the center is Mumbai, for Odisha, the center is Bhubaneshwar, for Rajasthan, the center is Jodhpur, for West Bengal, the center is Kolkata.
Syllabus for B.Sc nursing course:
In this part, you will get a clear idea about the course syllabus in four years.
First Year:
General Science
Communicative English
Nursing Foundations I
Applied anatomy and Applied Physiology
Applied Sociology and Applied Psychology
Applied Nutrition and Dietetics
Applied Biochemistry
Nursing Foundations II( First Aid)
Introduction to Community Health Nursing
The first year of Nursing is all about the primary and foundation courses that are associated with nursing.  In this part, you will get a clear conception of the course.
Second Year:
Applied Microbiology and Infection Control
Pharmacology
Pathology
Adult Health Nursing with integrated Path physiology
Professionalism
Pharmacology II
Pathology II and Genetics
Adult Health Nursing II
Educational Technology or Nursing Technology
The second-year will help to move into the subject. You will slowly get interested in the subject and will love to know about it.
Third Year:
Child Health Nursing I
Mental Health Nursing I
Nursing Management and Leadership
Introduction to Forensic Nursing and Indian Laws
Health/ Nursing
Child Health Nursing II
Mental Health Nursing II
Community Health Nursing with Epidemiology
Midwifery/Obstetrics/Gynecology/Nursing I
The third-year will introduce some new subjects before the students. It will be great for you to know about these subjects and gather good knowledge.  A brief introduction to the legal part is also made before the students.
Fourth Year
Community Health Nursing II
Mental Health Nursing II
Internship
The fourth or the last year is mainly concerned about the internship program. The students are sent to various hospitals and clinics for internship programs. It is one of the most crucial parts of the course that provides a good lesson to the students. It is found that the last year is much more interesting as the students will have some practical knowledge which is great for their profession.
Career Opportunities for B.Sc nursing course:
Once you have completed the course, you have ample options to make a promising career in this field.  You must know that nursing is one of the noblest professions in the present world. You can earn a lot of knowledge and get the best wishes of many people.
Initially, you can start your career as a staff nurse in some hospitals and clinics. This will help in earning good knowledge and experience in this field.
You can also choose the job of Nursing Service Administrators. You will get a better scope to explore your knowledge.
If you want a different life, you can opt for the job of a military nurse. Through this way, you can serve the brave hearts that are protecting our Nation. You will get a chance to treat them if they are injured during any war.
Many people also choose to become Nursing teachers. They will get a chance to make or create new nurses for the country. You can also exchange your information among the students.
Nursing Superintendant is another job that is eligible for a nurse. It is a lucrative job.
You can also get an excellent job during the internship period in many hospitals and clinics. You can initially start with it. Most of the private hospitals always look for fresh and new nurses in their work. This also opens new avenues for the fresher's.
Nursing Institutes in India:
In this part, we will furnish you with the top nursing institutes that are present in India. Through this discussion, you can select the best one for your career.  All of them are reputed ones.
Shobit University( Meerut)
All India Institute of Medical Sciences (Delhi)
Christian Medical College (Vellore)
Chandigarh University ( Chandigarh)
Acharya Institute of Health Science (Bengaluru)
NIMS University, (Jaipur)
Madras Medical College (Chennai)
Kasturba Medical College (Mangalore)
Related Topics: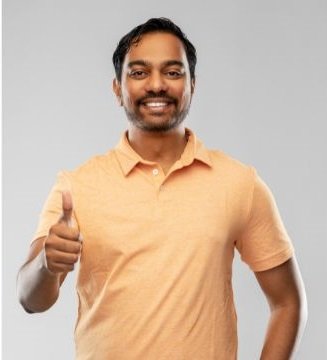 Rahul Kumar is a passionate educator, writer, and subject matter expert in the field of education and professional development. As an author on CoursesXpert, Rahul Kumar's articles cover a wide range of topics, from various courses, educational and career guidance.