Human resource courses in India are gaining quite a lot of success these days. Many students are enrolling in this course across the country. If organizing new things by finding suitable resources is your thing, you should enroll yourself in this course. Some students take admission on basis of their self-interest, while others do it because of peer pressure. You must understand the concept of the course that you will be pursuing. A job that creates new opportunities and learning ways in your life is not a job; it's a treasure. Therefore, all the students must have a better apprehension of the human resource management course. We will be discussing the details, eligibility criteria, subjects, career guidance, fee structure, payment, scope, and many more things about human resources. So, without any further delay, let us begin:
Human Resources (HR) Course Details
A company cannot run successfully without having the required amount of employees. Every business wants to expand with time. Therefore, hiring devotee professionals/employees is the first need of beginning with a new business. You must be thinking what does Human Resources has to do with all these things, right?
Let us first start with understanding the term human resource management. It comprises of three different words: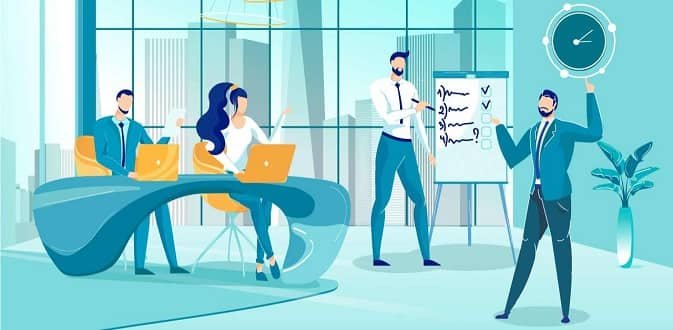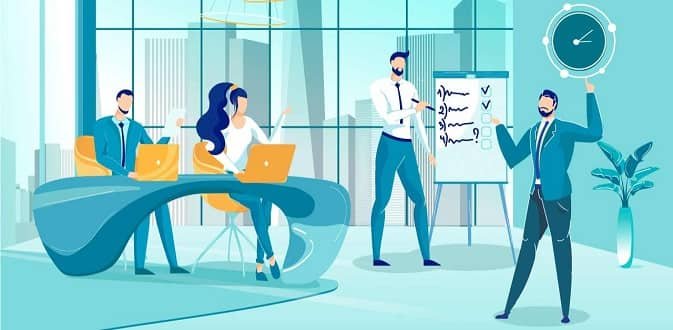 Humans imply to the population. It contains different types of people. Diversity in population creates various requirements.
Resource refers to the assets, money, staff, or any other material that a company can use to increase its productivity. It can either be a monetary asset or a human asset.
The last word is management. It means the compilation of planning, programming, organizing, coordinating, and controlling activities that will lead you to achieve your target.
So what is human resource management? It is a sequence-wise organized process of efficient use of human resources to complete a definitive goal. You can also refer to the national institute of personal management's definition of human resource management. However, we have tried to make it as simple as possible for your apprehension.
If you want to get into human resource courses, you can either do an undergraduate level study or choose to pursue it after graduation. It is entirely your choice. However, we would suggest you to get indulge in it after high school if your path is pretty much clear.
Students have also started going for distant learning and diploma courses in human resource management. It will give you a brief understanding so that you can apply for various human resource jobs across the country. Let us look at the eligibility criteria, career guidance, scope, college fee, subjects, and some other information about HR studies:
Eligibility Criteria:
An eligibility criterion for human resource study depends on various factors, such as:
Your qualification
Age factor
Number of attempts
Your scores in respective exams
First of all, you can opt for human resource study in four basic levels:
After deciding which course you want to continue, here are some information about the eligibility criteria of these courses:
a) Diploma: The candidate is required to clear their high school exam from the central or state board with an aggregate of 50 percent marks. However, for scheduled caste and scheduled tribe students, there is a relaxation of 40 to 45 percent marks in respective board examinations.
b) BBA in Human resource: The eligibility criteria for diploma course and BBA are similar. However, it is a three-year course with four semesters, open elective, and program elective. BBA is considered a superior degree to the diploma. It is chiefly because of the course duration. It is pretty much obvious that a student will learn things in more detail in three years, in contrast to one year of study.
c) MBA in Human resource: It requires an aggregate of 50 percent marks with a graduate degree. If you are graduated from a business institute, it would be more of a help to you.
d) PGDM: The eligibility criteria for MBA and PGDM are quite similar. However, MBA is a two-year course & PGDM could range from 1-2 years.
What are the exams that I need to qualify to get into HRM?
We are going to list the top exams that can get you a deemed university. Sit back and start preparing. Here is the list:
1) CAT: Most of the students who want to pursue business studies start preparing for the Common Admission Test in their high school only. If you manage to score top ranking in CAT, you will be eligible for India's top business college- the Indian Institute of Management (IIM).
2) XAT: It is the second most common test for business and management students. Around 700 business schools conduct this exam for admission in MBA studies. XAT stands for Xavier Aptitude Test.
3) CMAT: Indian National Testing Agency conducts the Common Management Admission Test. It is also a national-level exam for business and management candidates.
4) NMAT: You might have heard of NMIMS University. The NMAT is conducted for NMIMS and other top-class business schools in India.
5) SNAP: It stands for Symbiosis National Aptitude Test. It is held every year for admission in management studies in symbiosis campuses in India.
What is the procedure for enrolling in Human Resource Management course?
After passing out from your respective state or central board schools with an aggregate of 50 percent, you are free to apply for various exams. Fill the registration form, get your admit cards, sit for various exams, and wait patiently for the results. Once the results are announced, check your score and rank. You will either be shortlisted for some colleges if you manage to score good marks. If not, you can also apply for private institutions as an alternative.
Career Guidance:
Job opportunities: Once you pass out from a reputed college, you will be open to several jobs. Some of them are:
Human resource manager
Employee benefits manager
Human resource coordinator
Talent acquisition manager
The work types of most of these jobs are:
-Increasing the company's human resources by finding out employee relations.
-Managing the needs of employees to successfully achieve the completion of a plan.
-Organization and planning for a goal. Also, one needs to evaluate the rate of benefit from different plans.
-Completion of administrative works of an HR department.
-Managing and maintaining records of the organization's employees.
-Regions in high demand of HR: Most of the metropolitan cities of India have high demand for human resource executives. The top areas recruiting HR are Bangalore, Pune, Mumbai, Delhi, Hyderabad, Gurgaon, Chennai, and Surat. Some of the high yield companies are- Wipro, TCS, Deloitte, Pine labs, Capgemini, KPMG, and Computer systems designing firms.
College Fee
The college fee depends on the type of institution and also your mode of entry. If you have qualified for the exams, you will get admission at a lesser fee, in contrast to the ones getting lateral entry. Also, the government institutes have much lesser fees than the private and deemed ones.
Government institutions: Pursuing a diploma course in human resource will charge your somewhat around 25 to 50 thousand per year. However, the fee structure for undergraduate and postgraduate courses could be a total of 12-18 lacks for all the years.
Private institutions: Private institutes usually have a higher fee. For example, doing pg from a deemed university can charge you 20-30 lacks for all the years. Therefore, it is always better to enroll yourself in a government institute. It will save your money for future studies. But, there is no compromisation of studies in the private colleges. They have brilliant teaching staff and facilities. So, it is your call at the end!
Other information:
What are the subjects of HRM?
You have to be thorough in subjects, such as quantitative skills, customer values management, strategic management, problem-solving management, HRM projects, legal business environment, and international HRM.
Which personality is the best for HRM studies?
If you have high-end communication skills, analytical behavior, well oriented, teamwork, managing employee relations, and HRM expertise, you have a perfect personality for choosing human resource management studies.
Can I apply for a job or higher studies in HRM abroad?
Yes, you can apply for various jobs in foreign for studies or jobs. First, you will have to clear the language examination for whichever region you want to work in. The following steps depend upon the place of your interest. Therefore, you need to be specific with the region where you wish to work and live. e
Conclusion:
Human resource managers are in high demand these days. As the population of the country is increasing, so are the business setups. Every business setup requires a smooth and effective functioning. A human resource analyst can best bring these changes to meet the appropriate goals. Therefore, start your journey into this vast world of management of business studies and live the pleasure of a well-settled life. Thanks for reading. Visit again for more informative articles!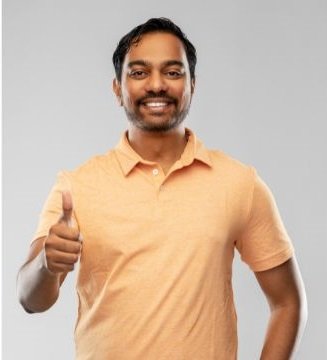 Rahul Kumar is a passionate educator, writer, and subject matter expert in the field of education and professional development. As an author on CoursesXpert, Rahul Kumar's articles cover a wide range of topics, from various courses, educational and career guidance.