If you are in love with accounting and are looking for a course that can help you get in-depth knowledge of the field and enhance your chances to work as an accountant for firms and individuals, the Certified Public Accountant (CPA) Certification will be a perfect option to go with. In the article, we will be talking about the CPA course in detail and will make sure that in the end, you have enough information about the course along with the clear thought in mind that whether you should opt for the course or not.
Certified Public Accountant (CPA) Course Overview
Certified Public Accountant (CPA) is a certification program offered by the American Institute of Certified Public Accountants (AICPA). After completing the certification, you can easily apply for the job which needs Accountancy certifications and requires a thorough knowledge of the field. It is a great option for the students who have done their CA courses and are looking forward to have an additional credential in their resumes.
Apart from being extremely popular among accounting students, CPA certification also is popular among the firms hiring freshers. The CPA comes extremely handy in the field of public accounting, non-profit associations, and many government and private firms. So, if you are willing to get a perfect career hype, the CPA certification would be a great option to look for.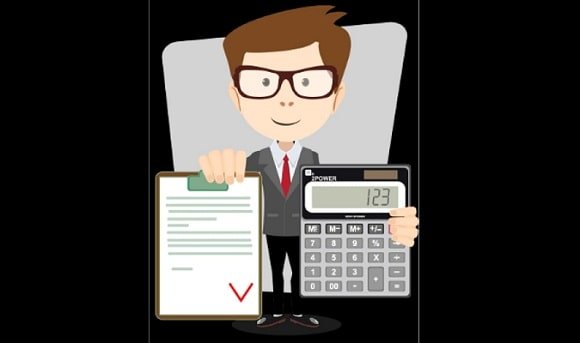 In order to get the certification, you need to clear the exam (rating on a scale of 0-99). If you achieve this, you will get a CPA certification that will surely be going to help you find better career opportunities.
Certified Public Accountant (CPA) Course: Eligibility and other details
CPA needs the candidate to have a bachelor's degree. You can opt for the certification after your CA or other degrees in Accounting. If you have a bachelor's degree that means you have enough knowledge of the subjects and core concepts of accounting. This will help you get decent marks in the certifications.
So, apply for the certification after you have done with your graduation. You can also apply for the certification while working. In order to earn the CPA license, the candidate must complete 150 hours of the course semester that will help you earn knowledge and work ethics of the field.
Certified Public Accountant (CPA) Course: Syllabus
CPA Is an extremely sorted out certification course. To keep things simple, AICPA has divided the course into four categories. These papers/subjects must be completed in the span of 18 months to get the CPA certification. SO, you get enough time to clear the exams as per your skills. The papers are
Auditing and Attestation
Business Environment and Concepts
Financial Accounting and Reporting
Regulation
These were the four subjects/papers in CPA certification that you need to clear for getting the certification. So, plan accordingly and get the certification at the earliest. CPA is globally recognized and you can easily enhance the career opportunities by clearing the exam.
Certified Public Accountant (CPA) Course: Colleges/Institutes
CPA is an online certification program, and that is the reason why it is hard to find an institute for learning the course. However, if you have already completed the degree or PG course, you won't find these papers too difficult to clear. Besides, there are several online course materials and online institutes that provide you enough knowledge about the papers and core concepts related to them.
Some of the reliable sources to learn about the CPA papers are
Milescpareview
Piron Eduction
Cpachamps
In addition to these, there are several online communities that can help you know about the certification and subject notes about the subjects.
Certified Public Accountant (CPA) Course: Fee Structure
The fee structure is another important thing to consider while choosing the online certification. For enrolling for the exam, you need to pay a $140 application fee. After this, the paper costs are listed below
Auditing and Attestation: $187
Business Environment and Concepts: $140
Financial Accounting and Reporting: $175
Regulation: $152
For the exact fee and other details regarding the fee structure, we will suggest you to go through the online website or official training centers for the CPA. This will help you know the exact details of the certification fee.
In addition to these, if you join a training center for the course, you will need to pay the extra fee to the institute. This can vary according to the institute's reputation and the other facilities they are providing you.
Certified Public Accountant (CPA) Course: Exam Pattern
As CPA is an online certification, it is essential that you know about the exact exam pattern of the past few years. Typically, all the papers are of different durations and have a different number of questions along with the types. So, here is a quick guide for the available CPA exams. Go through it and plan accordingly for each exam.
Auditing and Attestation: 4 hours- 90 questions+7 task based simulation
Business Environment and Concepts: 3 hours, 72 questions+3 communications skill tasks
Financial Accounting and reporting: 4 hours, 90 questions+7task based simulations
Regulation: 3 hours, 72 questions+6 task based simulation
This was a brief overview of the current CPA exam pattern. However, we will suggest you to have a look at the latest patterns and other details about the certifications by visiting the AICPA website.
Certified Public Accountant (CPA) Course: Career Opportunities
From a career perspective, the Certified Public Accountant certificate is an excellent choice to opt for. Though you can apply for jobs across the country in the top rates firms after completing your graduation in accounting, CPA offers you outstanding exposure to the international rules and regulations that make you eligible for jobs abroad. The CPA is globally recognized and provides the students an excellent exposure to learn and work in a new environment.
Even if you are looking for better job opportunities in India, CPA can help you earn a great job profile in both private and government firms. The common job profiles that you can apply for after completing the CPA certification are listed below. Have a look at them and then choose the best one for yourself.
Accounting Assistant
Accounts Payable Clerk
Bookkeeper
Management trainee
IN addition to these job profiles, there are several fields that hire CPA professionals. Normally, a persona having the CPA certification earns 50-70% more than a normal accounting graduate. So, if you are looking for a better salary and a secure future, you should try your hands on CPA certification. After certification, you can easily earn up to 9 lakh per annum, depending on your skills. SO, if you are a beginner and are looking for a better job and recognition, CPA is the right certification for you.
Certified Public Accountant (CPA) Course: Should you opt for it?
Now, the most important question, if you are already earning good money and have completed CA,  should you opt for CPA? We will suggest, YES. The CPA Is an excellent way to learn the core topics of CA and get global exposure. And even if you are not planning to move abroad for a job purpose, CPA can help you get great recognition among the professionals. If you are working for an accounting firm, CPA alone can help you get a good hype in salary and job profile. So, if you are after good exposure and better recognition by the community, the CPA certification is the easiest and most reliable way to achieve it.
Just make sure that you have enough knowledge about the field, and referring to good study material for the course. You can also refer to the online documentation for CPA certification to get a better score in all four papers. With the right exposure and right certification, you can easily earn better as a CA or Accounting assistant.
Conclusion
In all, if you are an accounting student are were looking for exposure to enhance your earning and presence, the CPA certification can easily help you achieve this. The course is cleverly laid out and with every paper, you will learn new things about the accounting industry. So, whether you are working, or just graduated, we will suggest you to try your hands on the CPA exam at the earliest and try to get an excellent score on all the papers. Believe us guys, this is a kind of certification that can help you take your career to the next level. You will not only earn better after completing the course but will also get even better career opportunities from the better firms, in both government and private sector.
IN addition to work in India as an Accounting Assistant, you can also look for the job in foreign countries that require CPA certifications. This will not only help you get better exposure to the field but will also help you to grab better opportunities both in and outside the country.