Many students have confusion about the course that they should choose after class 12th. This applies for science, commerce and art student. We always recommend the student to opt for the courses that interest them. One such exciting field is Management. It has always been a very attractive field, not just for Class 12th students but also for graduate. The colleges offer Management courses at various level, and since you are on this page, we assume that you are also interested in management courses.
There are many different management courses offered, and the course content of each of those is different. In such a case, you need to know about each of those courses to make an informed choice. Today, in this article, we have listed the top management courses available after class 12th. You can check out the details, and you can then do your research about the courses to design your career path. So, let us go ahead and check out the details now.
Best Management Courses List After 12th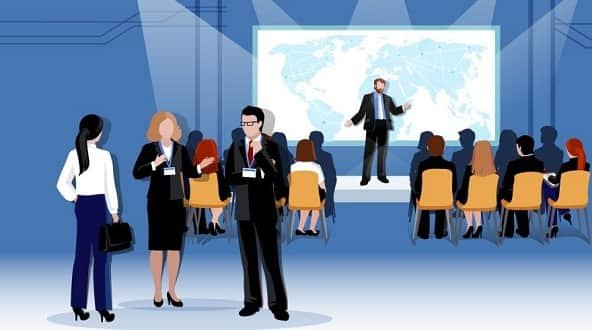 1. BA Management
If you are pursuing a professional course like CA or CS, you might still want to opt for a college degree course. For such students, we always recommend opting for the course that offers them valuable knowledge. The students willing to opt for simple courses can take up BA Management courses. The difference between the BA and BA Management course is that BA is offered in subjects like History, Philosophy, Languages and other similar subjects. The BA Management is offered in fields like retail Management, hotel management & travel and tourism. These courses are three years long, and they are gaining a lot of popularity in India.
2. BBA
Bachelor of Business Administration is one of the most popular management course that you can pursue after class 12th. The course is offered by many government and private colleges in India. Students from all the fields can pursue the course, and the course focuses on business administration. BBA's total course duration is three years, and you can even pursue an MBA after completing BBA. Many colleges offer general BBA, but some colleges provide specialization in BBA as well. Pursing BBA in one of the demanding specializations will help you get a job easily. There are ample job opportunities available in BBA, and you can even land up a managerial post after the job. Some of the best specializations are
Airport Management
Banking & Insurance
Healthcare Management
International Business
Tourism & Travel Management
3. BBE
Bachelor of Business Economics is one of the hot courses available for the students after class 12th. The admission in this course is on a merit basis and the basis of entrance test. Students from any stream having Maths and English can pursue the course. Moreover, it is a better choice for the students who have had Economics as one of the subjects in 10+2. A lot of importance is given to Economics, and you can find a job in banking and insurance sector after this course. You can even opt for Master of Business Economics after completing BBE. The total course duration isthree years, and it is quite a trending choice.
4. BBM
Bachelor of Business Management had been around for several years, and it is the next popular choice after BBA. It is a three year course that offers courses similar to BBA. One significant difference between BBA and BBM is that BBM is a practical oriented course, and the BBA is a theory-oriented course. Because of practical knowledge, students prefer opting for BBM. There is also a long internship associated with BBM.
5. BBS
Bachelor of Business Studies is yet another popular course available in India. The course is available for 10+2 students,proving to be an excellent alternative to BBA or BMS. The course teaches you about traditional subjects like HR, Finance and Marketing. The course also focuses on Business Studies. Lastly, BBS is a three year course, and you can research more about it.
6. BIBF
If you have a family business and wish to make a global debut, you can also opt for a course like Bachelor of International Business & Finance. The course is available for all fields, and it teaches you about the international business and regulations around that. Many companies also hire students who have completed the BIBF course as the course also teaches you about international practice around the business and finance management.
7. BMS
Bachelor of Management Studies is another option you have if you are interested in management courses after 12th. BBA and BMS might sound similar to you at a high level, but there are some glaring differences between the two. There are certainly some similarities between the two, but there are considerable differences as well. For example, BMS is focused on analytics instead of theory. Students who have completed class 12th can pursue BMS, and students from all the fields are welcomed here. The best part about the BMS is the analytical aspect of the subject. Apart from this, a lot of big and small corporate houses offer job opportunities after BMS. You can even go ahead and pursue an MBA if you wish to opt for higher education after BMS.
8. Degree in Hotel Management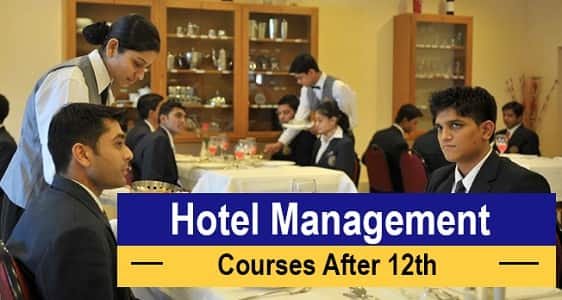 You can opt for a degree in Hotel Management. This is also a top-rated course, and it offers you various job opportunities in the travel and tourism industry. There are multiple degrees associated with Hotel Management.  One of the popular course is Bachelor of Hotel Management which has a duration of 4 years. In addition to this, you can find a job in a hotel or a specialized sector. New fields in tourism are coming up, including adventure tourism, spa tourism, Ayurveda tourism, and many other fields. The job opportunities in this sector are massive. You can even go for a three year long B.Sc. in Hotel Management Course, and it is also a smart option for Hotel Management.  You can even start your venture like canteen, catering service, hotel or corporate canteen after completing the course.
9. Diploma in Management
Some students do not have enough resources to pursue courses for 3 or 4 years, and they would like to enrol in short term courses to support their family. Such students can go for Diploma in Management. These courses are usually 1 or 2 years long, and you learn enough to get a job in the industry. With your experience, you can grow further and make progress in the career path. Some of the popular diploma courses in the management field are
Diploma in Event Management
Diploma in Fashion Marketing
Diploma in Hotel Management
Diploma in Hospitality & Tourism Management
Diploma in Marketing
Diploma in Organization Management
Diploma in Retail Management
Diploma in Travel & Tourism
10. Integrated BBA + MBA
We have already talked about BBA, but what if you have also decided to pursue an MBA? We will tell you an easy way out which will save you from a lot of hassle during the admission process. Right after class 12th, you can opt for an integrated BBA + MBA course. You will get both the degrees at the end of 5 years, and you will be one of the SME in your field. The advantage of applying for the integrated course is that you will not have to apply for an MBA after completing your BBA. We only recommend you to opt for this integrated BBA + MBA course from a reputed college. The salary offered after integrated courses is a lot higher when compared with bachelor courses.
Career Path after Management Courses
After completing the management course, the candidate can get a job in companies in administrative roles. The profile's true nature always depends on the course and the profile that the candidate took up. For example, if you have opted for Marketing as your specialization, you are most likely going to be the marketing or sales team of the company. Similarly, if you have taken hotel management, you know what your career path will be like. We always recommend students to check the placement offerings by the college before choosing a college. Checking the placements would enable you to understand if you will get support from the college in finding a job. These management courses are going to help you in getting a job in almost any sector.
The management courses have yet another advantage. If you are not willing to do a job then and wish to join your family business, then the management course will help you. The course is also great for people who want to start their own business. The management courses teach the students about the essential concepts that would help them run their business successfully.
These are the top trending management courses available in 2021. All the commerce and science students are eligible for these courses provided they have the minimum marks scored. For some of these courses, you may require to have Math in 10+2. Depending on your interest, you can check out the admission process, course content, eligibility criteria and top colleges for the course. If you have any other questions about the top management courses, you can reach out to us, and we will try to address your questions at the earliest.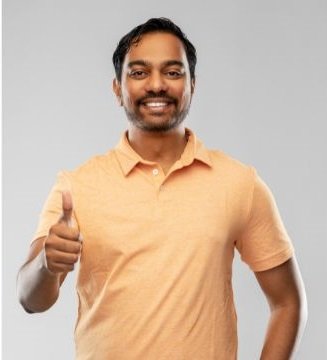 Rahul Kumar is a passionate educator, writer, and subject matter expert in the field of education and professional development. As an author on CoursesXpert, Rahul Kumar's articles cover a wide range of topics, from various courses, educational and career guidance.