If you aspire to make a career in management positions, then MBA is the best choice. MBA is one of those courses that have high demand. There are several universities and colleges in India that offer top MBA courses. But did you anytime come across the integrated BBA MBA course? BBA+MBA is called the integrated MBA program. If you can get your integrated MBA degree from a reputed university, you will have several job offers as well.
One of the main reasons people opt for an integrated MBA, compared to the regular MBA, is that you will be able to learn this business management course from the beginning. If you do not have a BBA degree, it can be a problem for you to understand the basics. You will be able to make a better choice of specialization when you know all the important BBA and MBA subjects. You need not have to depend on someone to suggest the right specialization in an MBA course. If you are planning for the integrated MBA program, then here is bba and mba integrated course fees, Syllabus, Duration of the course, eligibility criteria, career opportunities and salary. It also covers why you should go for an integrated MBA program, pays, and perks as well. So, just continue reading.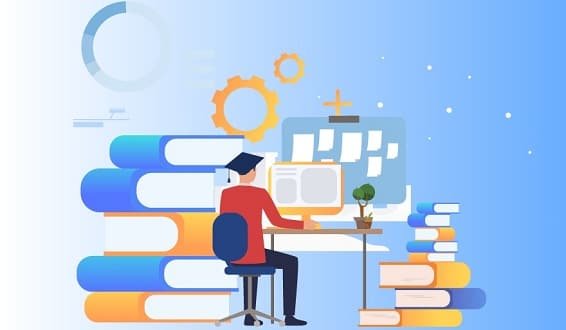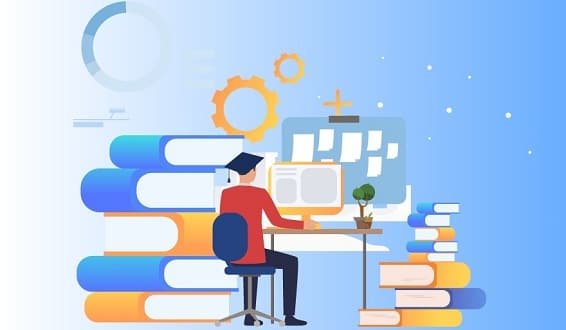 Eligibility Criteria:
The first and foremost thing that you should know about any course is the course's eligibility criteria. When it comes to the eligibility criteria of the integrated MBA, it is going to be the same as BBA. This is a post-graduation program, but as it is a combination of graduation and post-graduation programs, you will have to follow the criteria for the graduation program only.
You should have completed at least 10+12 or an equivalent from any recognized university or college. Your 12th standard can be in any stream. One has to complete the age of 17 years to get admission to an integrated MBA program. You must have scored at least 45 percent to 60 percent for your integrated MBA. The minimum percentage requirement changes from college to college. Some universities or colleges conduct an entrance test to pick the right candidates for the integrated MBA course.
Admission Process:
The admission process for the integrated MBA program is different for each university or college. You can check the official website of the college or university where you prefer to get admission. That will help you in the right way. But the general process that is followed by most of the colleges and universities is conducting an entrance test. Candidates will be provided admission based on the merit list after the entrance test. A final round of personal interviews is also conducted by the college or university to know the student better.
Fee Structure:
In order to block a seat for you in the integrated MBA colleges, you will have to make sure that you are paying an annual fee at the beginning. When it comes to bba mba integrated course fees structure, it again differs from college to college and university to university. Depending on how popular college is, you will have to pay the fee. Most of the top colleges charge a very high fee per annum. This is a five-year course, and you will have to pay around 1.5 lakhs to nine lakhs for the entire course. It can be slightly high or low as well. You will be provided all the details on the college's official website, which makes it easy for you to check the course fee. Along with that, you can also check the details about the scholarship programs offered by the universities. That can help in making the right decision.
Duration of the course:
The next important point that you need to know when talking about the integrated MBA program is the duration. It is a combination of BBA and MBA, and hence it is going to be a course of five years. It is a three-year BBA plus a two-year MBA program. The exams are conducted in semester pattern, so there are ten semesters of six months each. Make sure that you are ready to spend all five years learning only about business management. If you are not interested, then you can complete your bachelor's degree in any other domain and then opt for a normal MBA program.
Also read: MBA after BA – Is it The Right Option For You?
Syllabus:
Here is the detailed list of subjects that you will cover each semester for the first eight semesters. The last two semesters are more about practical work and field projects, depending on your specialization. This list of the syllabus may differ from university to university, but more or less, you will get to learn these subjects only.
Semester I :
Business Economics
Business Environment
Communication Skills -I
Management Principles And Organisational Behaviour
Workshop On Computer Applications
Semester II:
Business Communication Skills-I
Business Ethics
Financial Accounting
Human Resource Management
Quantitative Techniques
Workshop On Excel Modelling
Semester III:
Analytical Skills-I
Business Communication Skills-Ii
Cost & Management Accounting
Environmental Studies
Essentials Of Marketing
Project
Soft Skills
Semester IV :
Banking And Insurance
Basic Financial Management
Department Elective 1
E-Business
Legal Aspects Of Business
Research Methodology
Semester V: 
Business And Sustainability
Indian Financial System
International Environment And Management
Quantitative Aptitude
Summer Project
Workshop On Business Analytics- I
Semester VI:
Department Elective 1
Indian Economic Problems And Policies
Management Information Systems
Production And Operation Management
Professional Skills Development
Reasoning Aptitude
Workshop On Business Analytics – Ii
Workshop On SPSS
Semester VII:
Business Analytics
Corporate Strategy And Decision Simulation
Department Elective 2
Management Science
Project
Seminar On Summer Training
Specialization Elective 1
Specialization Elective 2
Specialization Elective 3
Semester VIII:
Consultancy Management
Corporate Structuring
Corporate Restructuring
Department Elective 3
Field Project
Specialization Elective 4
Specialization Elective 5
Specialization Elective 6
Some important points before opting for an integrated MBA program:
This is a continuous course of five-years, and hence you need to be very sure that you will be able to give complete five years for this course alone. You will not be able to take any diversion even if you are not interested in between.
Not all the colleges or universities that offer an MBA program will offer you the integrated MBA program. There are very few colleges in India that provide you this course. So, you will have to make sure that you are picking the right college or university to not get admission to the wrong college. If there is an entrance exam for the course, you should make sure that you are on the merit list.
Some colleges have a dual admission process. One admission process is for the admission into BBA and the second process is after completion of the BBA, and before you get started with your MBA. So, you will have to make sure about this point.
Check the entire syllabus of five years integrated MBA course. All the details will be provided on the official website of the college. This will help you understand whether you are interested in the course or not. You should never take any course without knowing the subjects covered in the course.
The course fee for an integrated MBA is high when compared to the normal MBA course. So, it is good if you can consider more than one college or university for admission. At the same time, you will also have to make sure that you are checking for colleges that offer your scholarships. This way, you will be able to save a lot of money.
Career opportunities:
There is no shortage of opportunities after you complete your integrated MBA course. It may take you five long years to complete one course, but it is worth completing the course. Several job opportunities are waiting for you. Apart from this list below, you will also be able to find several opportunities in the Banking sector. It can be a government job or a private sector bank. But banking sectors pay you high. So, make sure to explore all the opportunities that come your way.
You will be able to find opportunities like:
Accountant
Business Head
Commercial banker
Digital Marketer
Entrepreneur
Event Manager
General Manager
Human Resource Manager
Insurance
Investment banker
Logistics Analysts
Management Consultant
Operations Manager
Real Estate
Retail Manager
Sales Manager
Salary packages:
When it comes to the bba mba integrated course salary salary package, you will have to check very carefully. As you are going for a managerial position, usually the salary is going to be high. Your average starting salary will be somewhere between three lakhs to 15 lakhs depending on the organization you are going to work, your specialization, and any prior experience in the company or that particular field. Any on-field experience is going to be an added advantage for you to get the best paychecks.
So, this was some interesting information about the integrated MBA course. Going through the entire details of the course will be very helpful for you. It can help you make the right choice if you are very confused about whether to go for it.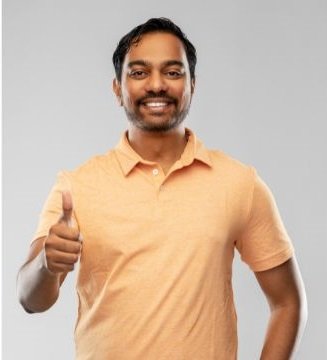 Rahul Kumar is a passionate educator, writer, and subject matter expert in the field of education and professional development. As an author on CoursesXpert, Rahul Kumar's articles cover a wide range of topics, from various courses, educational and career guidance.