One of the most common questions that we get from students is if they can do an MBA after BA. We get this question so much that we decided to pen down an article to share the answer with all our readers. We are assuming that you are pursuing a BA or you have completed a BA. There might also be some readers who are planning to pursue a BA in the upcoming session. This article should be enough to answer the questions for all these categories of the student. If you are planning to pursue post-graduation and are not sure about going for an MBA, then this is the place for you.
The good thing about the MBA is that you can pursue it after courses related to commerce, arts or even science. Coming back to the question of MBA after BA, you can certainly go ahead and pursue the course. From the eligibility perspective, you are 100% eligible to pursue an MBA after your BA. The next question is if you should do it or not. Check out the sections below to get an answer to this question.
Is it logical to do MBA after BA?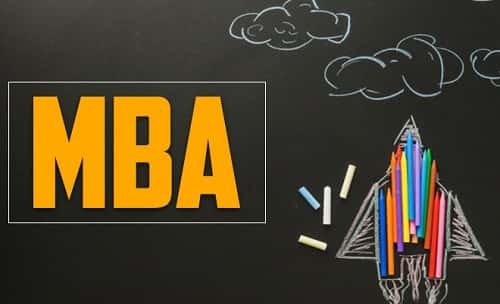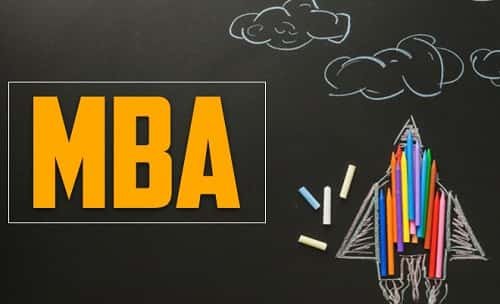 If doing MBA is right or not depends on your career expectations. You need to understand the reason for doing a BA in the first place. Try to evaluate your career goal and then opt for MBA. You should note that the MBA and BA do not have common subjects. Moreover, these two fields do not have any similarities in them. It is more like a B.Tech graduate pursuing an MBA after the course. In such a case, you need to check out what objective are you trying to achieve after you do an MBA. More and more B.Tech graduates are coming forward for the MBA course, and similarly, a lot of BA graduates are coming forward for an MBA.
The course duration of BA is three years, and the course duration of MBA is two years. You can pursue MBA after B.Tech, BBA, BA, B.Sc and a lot of other courses. You can also do MBA in the fields which may have some common subjects as BA. Some of the MBA courses may have subjects like social science and natural science. The best way to do an MBA is to first figure out what your career objective is. Are you trying to change your domain and get into the finance field? Are you trying to change your field and work in marketing or Human Resource? Or are you planning to work in your family business? Evaluating these options will help you in choosing the right field in MBA.
The advantage of pursuing an MBA is that you get to develop your overall personality, along with presentation skills. However, if the only objective behind pursuing an MBA is to develop your personality, you must avoid doing that. There are other short term courses that you can pursue in personality development.
Am I eligible for doing MBA after BA Program?
A lot of candidates are also worried about their eligibility for MBA after the BA program. If you are also concerned about your eligibility to enter the management program, check out the details below.
Candidates who have completed a bachelor program are eligible for MBA. This is also valid for the candidates who have done BA.
You should have scored 50% in BA to be eligible for the entrance exams like CAT, NMAT, SNAP and other ones available to you.
If you are applying for some of the elite institutes, you might be asked to submit your work experience. Yes, some institutes do require you to have work experience.
You will also have to go through GD and PI to finalize your admission.
You should not shy away from subjects like Finance, Accounting and Quantitative Management as these subjects would be a major constituent of an MBA in the first year. If these subjects make you uncomfortable, then you should reconsider your decision for an MBA.
We have covered the details of the eligibility criteria for the MBA program. You should note that we will not cover the admission process in this article as we have covered it in the article for MBA Course on our website. Moreover, we recommend you join an institute that can help you prepare for the MBA Entrance Test. The Logical Reasoning, Quantitative and DI sections need a lot of practice to get into a good MBA college.
Different MBA Programs after BA
You might be wondering what field of MBA should you choose after you complete your BA. We are also sure that you would only be aware of MBA in Marketing, Finance, HR and Operations. There is a lot more to it, and in this section, we have listed all the options available to you in MBA. You can pursue MBA in any of these fields that would help you in meeting your career interest. Check out the list below.
MBA in Marketing
MBA in Healthcare Management
MBA in Agribusiness
MBA in Agriculture
MBA in Airport Management
MBA in Aviation Management
MBA in Banking
MBA in Communication
MBA in Computer Science
MBA in Data Analytics
MBA in Energy Management
MBA in Entrepreneurship
MBA in Finance
MBA in HR
MBA in Information Technology
MBA in Insurance & Risk Management
MBA in Insurance
MBA in Interior Designing
MBA in International Business
MBA in Logistics
MBA in Logistics and Supply Chain Management
MBA in Material Management
MBA in Media Management
MBA in Pharmaceutical Management
MBA in Power Management
MBA in Productions
MBA in Operations
Can I do MBA after BA from Foreign Universities?
Yes, you can do MBA after BA from foreign universities as well. However, there is a bit of a problem here. Some of the foreign universities ask you for a four-year bachelor program degree. The constraint here is that the BA program is only three years which might make you ineligible for many universities. In such a case, if you want to pursue MBA from the universities that demand four years Bachelor degree, you would have to pursue another degree in India before you can do an MBA.
Final Verdict
We have given the best shot to answer your question if you can do MBA after BA and if it is the right choice for you. We hope you have got your answer. To make up your mind, try to analyze your career motives, and it will help you make the right decision. If you need any other information, you can reach out to us, and we will try to help you in the best possible way.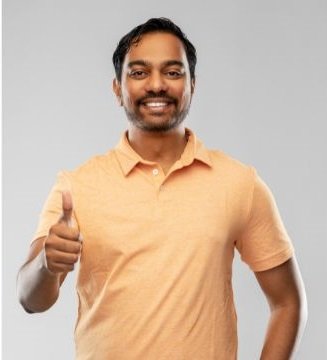 Rahul Kumar is a passionate educator, writer, and subject matter expert in the field of education and professional development. As an author on CoursesXpert, Rahul Kumar's articles cover a wide range of topics, from various courses, educational and career guidance.