In today's modern and digital era, it is really not that hard to forge or create a fake mark sheet to pass through the system. All you need is some good graphics design skills and knowledge of mark sheets, or just a copy of someone else's mark sheet to forge your own. Quite literally, it is that simple. But that could have worked a decade or two ago, but not in today's modern world. That's because there are a few options that are accessible for everyone to check whether a marksheet is fake or real. And if you were already wondering about that, then we have some good news for you. Here we are going to take a look at some ways or methods that can help you to check if your or someone else's marksheet is original or not. Let's get down to it then.
What Options Do You Have To Check If A Marksheet Is Original Or Fake?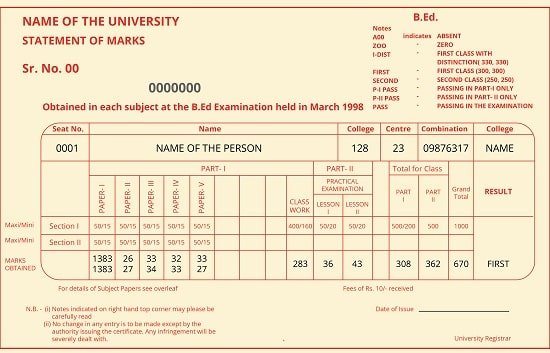 Well, to check whether or not your or someone else's marksheet is real, you've got a few reliable sources. Let's go over all of them one by one, and yep, we have saved a good one for the end of this post, so yeah, you may wanna stay tuned until the end.
CBSE Board Checks: Did you study under the CBSE board? Great! They've made checking your marksheet super easy now. You can simply hop onto CBSE's official website and pop in your marksheet. They'll check it quickly and let you know. And yeah, before you start, keep your roll number and passing year ready. Oh, and there's a small fee for this.
State Board Checks: See, each state in India does its own thing when it comes to checking mark sheets. Some states, like UP, Maharashtra, Jammu & Kashmir, and Madhya Pradesh have special online sites or offices where you can check. It is usually best to peek at their official website or pop into their office. And for other states, just send them a formal letter with a copy of your mark sheet and a small fee. This can be online or the old-school way, in person.
NIOS Certificate Checks: And did you study with the National Institute of Open Schooling (NIOS)? Cool! Well, they have a special online platform where you can simply put in your papers for a quick check. Easy-peasy! This method is only for those who are homeschooled. However, in theory, you can get your usual marksheet checked despite the fact that you are not homeschooled. So yeah, don't forget to give this one a try.
COBSE Checks: Have you ever heard of the Council of Boards of School Education (COBSE)? Well yeah, they can help you out with your marksheet authentication task too. If you're scratching your head, wondering if a school or board is legit, give COBSE a shot and you'll know. They'll help you figure it out.
And What Exactly Is Right To Information Act or RTI?
RTI is like a special pass that lets you, me, or anyone else ask public places (like schools or colleges) about stuff we want to know. So, if you're scratching your head wondering if your mark sheet is legit, RTI can help you out with that. Let's say you're not sure if your marksheet is real. No worries! Just send an RTI question to the school or college. They have to answer you because, well, that's the rule!
Maybe you are a boss checking if someone really got those grades they claim. Or it could be that you're just making sure your own marks are correct. Either way, RTI can be your best bet. A heads up though, some private places might not answer directly. If that happens, try asking their bigger parent school or group. See, if you're hiring, you can use RTI to double-check if someone's educational details are true. Just be sure you know the right way to ask, especially if it's about someone else's details. A little homework on the RTI rules will go a long way!
Conclusion
There you have it. With the information or steps mentioned in today's post, it shouldn't be that hard for you to verify whether a marksheet is original or not. Since there are multiple ways to do that, you can try out whichever is more convenient for you.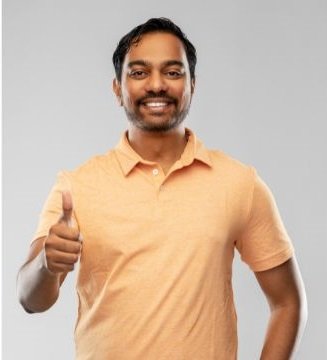 Rahul Kumar is a passionate educator, writer, and subject matter expert in the field of education and professional development. As an author on CoursesXpert, Rahul Kumar's articles cover a wide range of topics, from various courses, educational and career guidance.