Performing arts is an exciting subject. You must be dreaming of making a remarkable career in the performing arts. However, with time lots of improvements have been made to make this subject much attractive and better. Performing arts course include a wide variety of areas such as music, dance, and drama. You can learn about the different levels and categories of performing arts like music, opera, theatre and, many other ones. Even fine art is also included in this subject. It is a great field through which you can get better exposure, especially when you have a love for this subject.
It is a subject in which you can improve your skill and prepare for a better professional career. If you go to any place and find any live performance it is also included in performing arts. Live performances are always a great source of entertainment. The demand for performing arts is gradually increasing among the students. This is a good sign. It is also expected that this course will reach to its peak of success within a few years time.
Performing Arts is a great subject mainly for those who are fond of music, art and drama. It is through this course, you can gain more knowledge and information about the specific subject. If you wish, you can move further by pursuing a Doctorate degree. This will help you to make a bright career. For many it is the best field if they are inclined in music, art, and drama and lot of reputed colleges offer this subject. You will love to be a part of this college.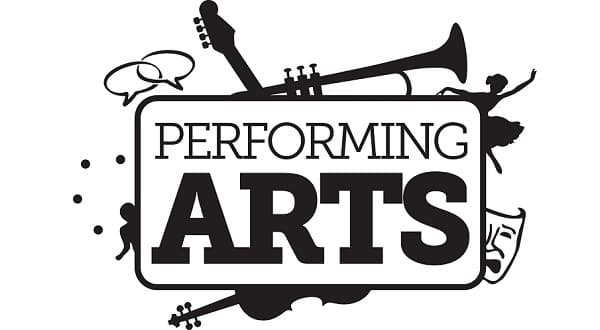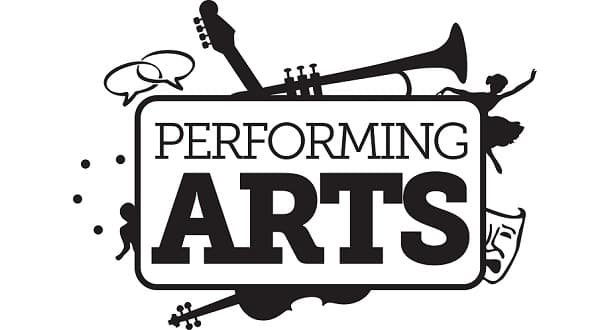 Details of performing arts course:
If you are willing to pursue your career in performing arts, you can proceed with it. The minimum eligibility to opt for this course is a 10+2 examination. You have to score minimum of 45% marks in this examination. The best thing about this course is that you can get admission to this course from any field such as Arts, Commerce, and Arts.
It may happen that after completing the 10+2 examination, you may hunt for the most suitable course that can help you to get a good job. In this situation, performing arts can be the right choice for you. It will help you to get a fantastic job. Most of the colleges post their admission process and notifications on their website. If you wish, you can visit the website to gather useful information about the admission. If you get admitted to a reputed college, you can get a good foundation for building a career in this world.
Eligibility of pursuing performing arts course
Before taking admission to this course, you should be well-aware of the eligibility criteria of the course.
You should have completed the 10+2 examination from a recognized board with minimum of 45% marks.
You should clear all the papers in this examination. Any type of compartmental in the subject may lead to the cancellation of the admission.
If you want to pursue a Master of Performing Arts, you should have minimum of 50% marks at the under-graduate level from any recognized Institute or University.
On the other part, you should have a passion for this subject. This will help you to get better exposure to this subject.
Many students can also pursue Ph.D after completing Post-graduate in performing arts.
Syllabus of performing arts:
It is also essential to know about the syllabus of the subject before getting admission to this course. The main topics that are included in the under-graduate level are as follows:
History of Indian Dance and Drama.
Theory of Classical Music.
Theory of Classical Dance.
Dances of the World.
Music of the World.
Musical Instruments and Folk Music.
Yoga, Exercises and Body Fitness.
Projects.
Almost all the subjects that are available at the under-graduate level are interesting. You can know about the basic knowledge of Performing Arts during the course period. This will help you to draw more attention to the subject.
On the other part, the syllabus in the Master of Performing arts is as follows. It is a two years course and comprises four semesters.
Fundamentals of Theatre and Drama.
Fundamentals of Acting
Dance History
Technical theatre
Art, History, and Choreography
Stage and Event Management
Acting for Camera
Voice and Speech
Theatre Research
TV and Film Production
Music and Management
Folk Music.
Stage Performance
Above are some of the subjects that are taught during the post graduation of Performing arts.
A career in Performing Arts:
If you are looking to make a promising career with music and, arts it is always better to go with performing arts. After completing the course, you can get engaged in advertising agencies, yoga, fitness centres, cultural activities, and many other places. You can also become an established choreographer, singer, and performer. Art is such a subject that an entrepreneur loves to composer. Your performance can bring joy and happiness to the life of a person.
Self-employment can also be a great choice. You can think of opening your own school. This will help you to get better exposure and options. It is a challenging field where the student can think, act and gain good things. It is through this course you can enhance and increase your creative thinking. Thus you have ample options after completing a performing arts course in India.
Fees in performing arts course:
It would help you if you are well-versed with the fee structure of the course. This will help you to make the right decision. The average fee of the practice ranges between INR 23, 000 to INR 50, 000. This may vary as per the type of college in which you are taking admission. In the case of post-graduation the range may increase to a bit extent.
Salary of an art performer:
The salary of the candidate mainly depends on which position he is appointed. If you are working as a Music Teacher, your salary may range between INR 1.5 Lakh to INR 4 lakh. If you are working as a Theatre artist, your annual salary will be between INR 2 lakh to INR 4 Lakh. An art performer never stops. The more you will perform, more you will earn. This is the fact behind this profession.
The admission process of Performing Arts course:
If you are willing to make a bright career with Performing arts, you can pursue it after completing the 10+2 examination. It would be best if you score 55% marks in the review. However, no colleges conduct any entrance examination for this course. You can apply for this course through offline mode. In many cases, you can also apply through online mode.
In some instances, colleges conduct an interview sessions with aspiring candidates. It depends from college to college. You can choose the best college for getting better education and exposure. This will open new avenues before you.
Why should you opt for the Performing Arts course?
Performing arts can be the best platform where you can show your talent and skills. If you have the skills, you can achieve something good. It is a must course for one who has a passion for art, music and. You have ample reasons for choosing this course. Let us discuss some of the important ones.
Performing art is a practical work field that can help you to get a good exposure.
It is through this course that you can set up an acceptable curriculum for your career. If you are planning to do Master's in Performing Arts you should go ahead with it. This is because you will get various platforms and exposures for choosing any specialization.
The 2-year program in Performing Arts will open new exposures and job opportunities before you. You can get an immediate job after the completion of the course.
The best part of this course is that you can get an immediate job that may range from INR 2.5 Lakh to INR 5 Lakh. This is an excellent thing if you are a fresher. You will get high aspirations in your job.
Conclusion:
Thus you can assume from the above-discussion that Performing Arts are a wonderful subject that can help you do something new in this field. The demand for Performing Arts is increasing day by day. This is because students who had a strong love for this field can get something great. Even if you are thinking of making a good life in Abroad, you can also move ahead.
Performing Arts is a subject that is praised in all corners of the world. The present world is full of exposures and opportunities, mainly in the field of Performing Arts. In this context, it can be rightly said that the Performing Arts Colleges prepare the students in the best possible manner. They can make you ready for a bright career.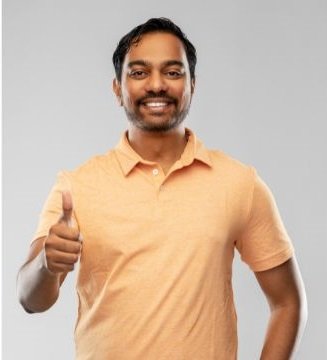 Rahul Kumar is a passionate educator, writer, and subject matter expert in the field of education and professional development. As an author on CoursesXpert, Rahul Kumar's articles cover a wide range of topics, from various courses, educational and career guidance.