Making the decision on the appropriate engineering field is one of the most important aspects of the engineering admissions process. Students wishing to pursue the best engineering program will be required to pass engineering entry exams like EAMCET, TS, EAMCET AP, KCET, MHT CET, JEE Main, WBJEE, and others before being admitted to the best engineering program.
As a result of the numerous successful career opportunities it provides, engineering is among the most desirable career options among Indian university students. It is critical to select the best engineering college possible if one wishes to have a successful engineering career.
The field of engineering is divided into several specializations, each of which has a different set of career prospects. Apart from selecting a reputable institution, it is also critical to select the appropriate specialization in B.Tech studies. This will assist you in achieving your professional objectives and aspirations.
Check out the top engineering courses below:
1. Computer Science Engineering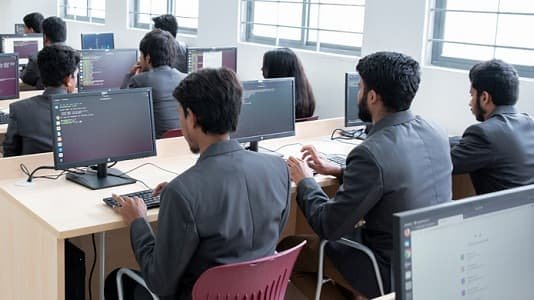 Computer Science & Engineering is a field that integrates the fields of computer science and electrical engineering in an extremely intriguing way. It is concerned with the development of both hardware and software. The unexpected surge in the industry over the years has resulted in a commendable increase in employment opportunities as well as pay scales. Computer Science & Engineering is one of the top engineering courses available, and students who complete it are well-placed in prestigious companies.
Kraftly, Samsung R&D, NXP technologies, Adobe, TCS, IBM, Linkedln, Amazon are some top companies that employ professionals with computer science degrees.
2. Mechanical Engineering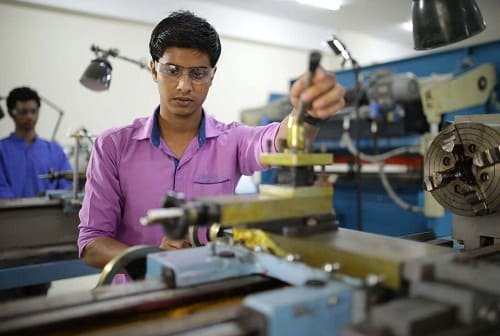 Mechanical engineering is a fantastic combination of all engineering technologies, and it is ranked among the best engineering courses in the world by many experts. In the last few years, B.Tech Mechatronics, as well as B.Tech Mechanical Engineering, are the most popular degrees to pursue. Engineers can find work in government agencies and other organizations like Design Tech System, Ford, Navy, Coal India, ISRO, Honda, Bajaj, Tata Motors, and a lot more.
When it comes to employment opportunities, the field of Mechanical Engineering will not let you down! It is a branch of engineering that will never go out of style. To the delight of graduates, an abundance of government and private sector employment opportunities are available to them. The following are some of the most common job types in India:
CAD Specialist
Industrial Drafting Expert
Machine Design Expert
Production Engineer
Quality Control Engineer
Mechanical Engineer
3. Biomedical Engineer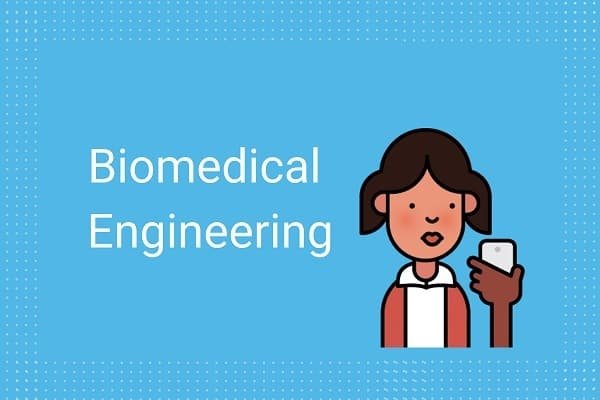 What exactly is a biomedical engineer, and is biomedical a worthwhile career path to pursue? Biomedical engineering is the design of medical and biological systems for the purpose of providing healthcare.
It senses the chasm that separates engineering from medicine. Engineering possesses problem-solving abilities, and medical science possesses treatment abilities. Multidisciplinary STEM and Bio-Medical fields are also included.
As a result of combining resources, healthcare treatment becomes more straightforward because diagnosis & monitoring are made possible.
Biomedical is one of the most lucrative professions currently available on the market.
We have a number of lifesaving concepts that combine the values of engineering principles along with biological methods, all of which are presented here.
It includes:
Artificial Organs
Kindly Dialysis
Advanced Prosthetics
Surgical Robots
Biomedical engineering is unquestionably one of the top engineering courses to pursue in the future. Moreover, in order to obtain biomedical engineering jobs, you must gain knowledge in a variety of subjects including Biomechanics, Orthopedic Repair, Neuromodulation, Biomaterials, etc.
4. Engineering of Food Processing Technology
Many students place a low value on this branch of study. They believe that this field does not qualify as a "true Engineering" branch. If you ask me, they treat it with less respect than they should. But reconsider, because the Food Processing industry is thriving. Food is among the most fundamental needs of human beings.
The demand for food & food processing specialists will continue to exist till there is human life on this planet! Graduates have an easy time finding employment in the government and private-sector jobs in the food manufacturing and processing industries.
The following are some of the most important topics covered in this program: Flavor Technology, Storage Engineering, Food Quality Assurance, Food Biochemistry, Food Preservation, Air Conditioning, Refrigeration, Packaging technology, Technology of grains, Food Engineering operations, Formulation of food, Food Equipment, Food Microbiology, etc.
Job profiles
Research Engineer
Plant Supervisor
Logistics Officer
Storage specialist
Quality Assurance Officer
Machine Designer
Areas of employment
Food Industry firms
Research firms
Logistics companies
Food processing units
Food Boards state wise
5. Civil engineering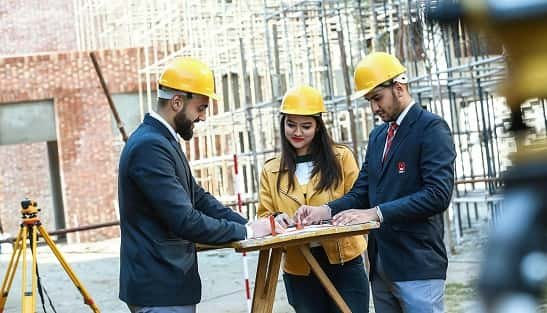 Engineering is a very crucial branch of science and is considered to be one of the "core branches." After graduation, the job market is extremely promising. There are positions available in both the private and public sectors of the economy.
It covers topics as Computer-Aided planning & Design, Concrete Technology, Surveying, Disaster Management & Assessment, Irrigation Engineering, Structures Restoration, Structures Maintenance, Earthquake Engineering, Transportation Engineering, Environmental Engineering, Geotechnical Engineering, and more.
Graduates of the Undergraduate Civil Engineering program may pursue a variety of Master's (M.Tech.) programs and specialize in a variety of promising disciplines after completing the program. In addition to the two-year Master's program mentioned above, graduates can enroll in short-term courses such as piping technology, computer-aided design (CAD), wiring technology, and so on. MBA is indeed a common pick among graduates of Indian Civil Engineering who want to pursue a career in management.
When it comes to employment opportunities and job prospects, some of the most common job types available to Civil Engineering graduates include the following:
Resource Management Officer
Consultant
Site Supervisor
Chief Planning Engineer
Site Engineer
Chief Engineer
Civil Engineer
Conclusion
No matter which engineering program you intend to pursue, it is critical that you enroll in a university/college/institute that has been approved by the University Grants Commission (UGC). You must not overlook this because, as far as we are aware, a number of colleges and universities do not even have Ug/pg approval, and university education from one of these colleges and universities is completely worthless. Such a degree would not be accepted by any employer.