To most Indians, ISRO is a familiar term and most of them know exactly what this organization does. Indian Space Research Organization (ISRO) is one of the most prestigious and premier organizations in India today. There are a lot of people who dream of getting a job in ISRO. While most of them do not succeed, some of them with the right skills, knowledge, and qualification succeed.
Unlike most of the other government jobs, getting a job at ISRO is not an easy task. As mentioned ISRO is an organization that does research and development in space science, space application, and technology. They design and build space launch vehicles, remote sensing satellites, communication satellites, etc. ISRO is a space organization globally well-known for its caliber and an organization that makes the impossible possible. Therefore, the recruitment process is not simple, the number of employees working in this organization is mind-blowing. Almost all people from different fields work here. If you are looking forward to getting employed in ISRO, then we will help you chase your dream.
How To Become A Space Scientist In ISRO
Any opportunity presented therein for individuals to join ISRO is a prestigious matter. And if such an opportunity arises in form of Space Scientists, nothing can get more coveted than this. However, students or aspirants looking to become space scientists need to abide by certain eligibility and performance metrics to qualify for it. We here list the necessary steps to become a space scientist in ISRO in detail down below. Read along.
Step 1: Complete your +2 with PCM
The very first step of becoming a space scientist starts right from your enrollment into +2. A student hoping to enter into space science should take Physics, Chemistry, and Mathematics as their majors during the +2 phase and thoroughly understand the concepts and build up considerable base knowledge.
Step 2: Pursue Engineering with Specialisation in Major Area
The next step after completing your +2 begins with the preparation and enrollment into the engineering program. You need to join engineering either in B.Tech/B/E with a specialization in either mechanical, electronics, electrical, aerospace, computer science, and more.
Step 3: Appear for ISRO Centralized Recruitment Board Exam
ISRO Centralized Recruitment Board (ICRB) is an eligibility exam taken by ISRO to enroll in their work environment. The basis for appearing in this exam is to complete your B.Tech/B.E. in any of the aforementioned majors with minimum aggregate marks of 65% or 6.8 CGPA as per the grading system of the university. The students after clearing the ICRB exam will have to follow up with a written test and interview in front of the ISRO's selection panel to qualify.
Additional information to know
Students who have completed their Masters in MSc, ME, or M.Tech with specialization in courses like geophysics, applied mathematics, instrumentation, and geoinformatics or have completed a Ph.D. research program can also apply for the role of space scientist in ISRO and appear for the eligibility exam.
Students also have an option to apply for the role of junior research fellow in ISRO which will help them to build considerable knowledge and research skills for the future. Such junior research fellows having served a desirable period and build skillset whilst also having required qualifications can also apply further to enhance their role as Space Scientists.
How to join ISRO?
The employment opportunities at ISRO is not as vast as most people think, it is limited. New job titles do not open frequently, when it does, there would be more than thousands applying for the same job vacancy. However, as far as we know, in the past few years, ISRO has been recruiting at least 50 to 100 candidates each year for a different job. The recruitment would be strictly based on tests and personal interviews. Apart from this, to attend the exam, the candidate has to secure high marks in the 12th and even in the graduating UG/PG course. Unlike other central government jobs, the minimum qualifying marks to attend the exam is not 50 or 55%, the candidate should have secured at least 65% marks in the UG/PG course.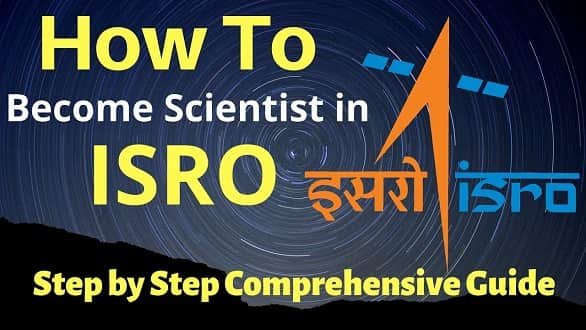 Apart from all these, ISRO jobs are reserved for Indian citizens only, the more marks you have secured in your 12th, UG/PG, the more chances you have. These academic merits along with good marks in tests conducted by the ISRO could get you a job. The test pattern and syllabus would depend on the job title and as already mentioned, these tests conducted by ISRO is not easy to crack, it would test the candidate's skills and knowledge to the deepest level possible.
How to get a job at ISRO after the 12th?
It is not possible to join ISRO just after 12th, to join ISRO you need to pass 12th with at least 50% marks. The candidate should be from a science stream. After passing 12th, the candidate should peruse a bachelor's degree in any of the science stream. Most commonly, an engineering course is most preferred. If you are planning to not peruse a career other than ISRO, then you could attend the IIST exams, pass the exam and join the Indian Institute of Space Science and Technology (IIST). Graduates from this institute have more chances of getting placed in ISRO than others.
How to get a job at ISRO after graduating from a UG/PG course?
Eligibility –
To get a job at ISRO after graduating a course, a candidate needs to satisfy these criteria.
The candidate should have graduated from a UGC recognized institution/college/university.
The candidate should hold a bachelor or master degree in any science stream
The candidate should have secured at least 65% marks in UG/PG course.
The candidate should be an Indian citizen and he/she should have a good conduct certificate.
How to get a job at ISRO after graduation?
Once you have completed a bachelor's or master's degree in science, you need to attend the test conducted by the ISRO. After the test, if you are qualified, you would be called for a personal interview. If you pass this interview, you could get employed at ISRO.
What educational qualifications are eligible for ISRO jobs –
B.Sc. + BE/B.Tech lateral entry
AMIE
BE/B.Tech part-time
Diploma + BE/B.Tech lateral Entry
B.Sc. Engineering
Here are some of the common recruitment categories of ISRO
Electronics – Applied electronics, electronics and power, communication, electronics and communication, Industrial electronics, power electronics, electronics and telecommunication, instrumentation technology, instrumentation and control, electronics and instrumentation, electrical electronics, telecommunication, avionics.
Mechanical – Metallurgy, production engineering, aerospace engineering, mechatronics, manufacturing science/engineering, industrial engineering, production management, industrial management, aeronautical engineering, mechanical engineering.
Computer science – Information technology, information science
Electrical – electrical and electronics.
Maximum age limit to apply for ISRO job –
Any applicant or candidate applying for an ISRO job should not be older than 35-years. However, a person with disabilities and Ex-servicemen would be provided relaxation by the government.
The right way to apply for ISRO jobs –
In recent years, you might have noticed different advertisements or messages on ISRO recruitment, most of them could be fake. ISRO recruitment, selection, and employment are totally under the discretion of the ISRO only, no outside party has a role in it. Therefore, you need to follow the instructions mentioned below.
First check if you are eligible to apply for the job
All the applications for the job should be submitted online
While applying for the job the candidate should provide all the necessary documents. Let it be academic, personal, or address, there would be no excuse for failing to submit the required documents.
Once you have completed the registration online, you will be provided an online registration number. Save this number for future use.
If the candidate applying for the job is employed currently in a private or public sector, it is mandatory that he/she obtains a "No Objection Certificate" from the current employer.
ISRO application fee and details –
The candidate will have to pay an application fee of INR 100.
The application fee could be paid via debit card, credit card, or offline through the nearest SBI bank.
If the candidate is from a reserved category, Ex-servicemen, a person with a disability, does not have to pay any application fee.
The selection process –
First an initial screening would be done to shortlist the candidates for the written test. This screening would be strictly based on the academic performance in the UG course and based on the bio-data.
If you are shortlisted in this screening, you will have to attend the test conducted by the ISRO, the call letter to the shortlisted candidates would be sent to you via email.
The test would be conducted in the following cities – Chennai, Bengaluru, Ahmedabad, Bhopal, Hyderabad, Chandigarh, Kolkata, New Delhi, Mumbai, Lucknow, Guwahati, and Thiruvananthapuram.
If you pass the written test, you will have to attend the skill test and personal interview.
If you pass all these, you would be sent an employment letter via email or post within a month.
ISRO written test exam pattern –
The exam question paper medium would English
A question will have 80 questions in total
The maximum time allocated to complete the test is 1 and a half hours
The maximum marks for the written test would be 240
Each of the right answers would be awarded 3 marks and for each incorrect answer, 1 mark would be deducted.
ISRO written exam syllabus –
As far as we know, there is no official syllabus for all the ISRO written tests. Not even the official website publishes the syllabus for all the tests. However, based on the previous year questions papers, we have compiled a syllabus. Remember, the syllabus of a written exam depends on the job title. For each type of job title, a different question paper is set. Some of the syllabus mentioned are officially declared by the ISRO itself and some of them were compiled by us.
ISRO scientist/technician – engineering syllabus –
1. Electronics and communication –
Control systems and process control
Signals, systems, and communications
Basics of circuits and measurement systems
Digital electronics
Analog electronics
Transducers, mechanical measurements, and industrial instrumentation
2. Computer science –
Databases
Operating system
Compiler design
Web technologies
Computer networks
Theory of computation
Computer organization and architecture
3. Civil engineering –
Surveying
Hydraulics
Irrigation engineering
Theory of structures
RCC design
Steel design
Concrete technology
Soil mechanics
Building materials
Transportation engineering
Structural engineering –
4. Electrical engineering –
Circuit law
Electrical machines
Magnetic circuit
Utilization and electrical energy
Measurement and measuring instruments
Basic electronics
Basic concepts
Fractional kilowatt motors
Transmission and distribution
Estimation and costing
5. Mechanical engineering –
Heat engines
Fluid mechanics
The strenght of materials
Automobile engineering
Theory of machines
Structural engineering
Hydraulics
Thermodynamics
ISRO Assistant/upper division clerk –
Computer literacy
General knowledge
General studies
English communication
Mathematics (arithmetic)
ISRO driver –
Communicative English
General knowledge
Road rules
Vehicle act
Arithmetic ability
ISRO accounts officer –
General science
Indian national movement
Economy and culture
Commerce trade and population
India's history
Ecology and urbanization
Indian culture
ISRO administrative officer –
Semantic similarity
Symbols and classification
Related concepts of space
Coding and decoding
Communicative English
General knowledge
Arithmetic series
ISRO assistant –
General English
Arithmetic
General reasoning and intelligence
General awareness
ISRO stenographer –
Computer fundamentals
MS PowerPoint
MS Word
Computer software
Operating system
MS Excel
Internet and email use
Communicative English
To get to know more about the syllabus, it is best recommended that you collect at least 5 or 6-year previous question papers and then compare them. Most of the students, who have cracked the written test have recommended that referring to the previous year's question paper could help to a great extent. Some of them even mentioned that a few of the questions would be repeated and a candidate could expect the same to happen every year.
ISRO job salary and allowances –
The salary and allowances of an ISRO job depend strictly on the job title. A general pay scale and allowance details are listed below.
ISRO scientist/engineer – Basic pay + allowances + NPS contribution – around INR 95,000 to 1,10,000 per month.
ISRO technical assistant could get 2.5 to 6 lakhs per annum
ISRO civil engineer could get 2.5 lakhs to 6.5 lakhs per annum
ISRO technician could get 2 to 5.5 lakhs per annum
ISRO draughtsman or drafter could get 2 to 5.2 lakhs per annum
ISRO electronics engineer could get 2.5 to 5.5 lakhs per annum
ISRO mechanical engineer could get 2 to 5.5 lakhs per annum
ISRO machinist could get 1.7 to 4.4 lakhs per annum
ISRO fitter could get 1.5 to 4 lakhs per annum
When it comes to allowances, ISRO offers several allowances.
Dearance allowance
House rent allowance
Professional update allowance
Transportation allowance
Now you know everything about how to get a job in ISRO and about your future in ISRO. If you need to know the exam dates and details, then stay tuned to the official ISRO website.
Some Frequently Asked Questions
Can I join ISRO without GATE Exam?
Yes, you can also join ISRO without the GATE exam, but you would have to work harder for that. You would have to keep an eye on the vacancies that come from ISRO, and you would also have to look at the employment news regularly. Once there is an opening, you will be able to apply for the role. This is an alternative way to join ISRO. However, we still recommend you to join via the GATE and Standard Test procedure as it has a higher chance of getting a job since the number of vacancies with the GATE exam is consistently higher.
Do I get a pension after completing my tenure at ISRO?
Since ISRO is a government organization, you get a lot of benefits after you join ISRO. Some of these benefits continue after retirement too, and pension is one of them. After retirement, you are eligible for the pension, and you will be able to make your ends meet with that allowance. You can check more details about the same when the employment advertisement is released. This is yet another motivational factor for the candidates, so they prefer working with ISRO. Go ahead and join the organization without the fear of the future.
What course should I pursue to improve my chance to join ISRO?
There are many options available that can help you in joining ISRO. Talking about the course, a lot of openings are for technology-oriented courses. You can start with courses like B.Tech & B.E. Since one of the easiest ways to get into ISRO is by appearing in the GATE exam, the B.Tech syllabus covers a lot for the GATE exam. You can choose specializations like computer science, electronics, electrical, mechanical and even aeronautics. These specializations are usually in high demand when you are looking for a job in ISRO. Apart from this, you can also check out the courses like B.Sc., AMIE and diploma courses.
What is the Cut-off in Gate for joining ISRO?
The cut-off varies according to your course, and it is usually between 230 and 240. The cut-off also depends on the discipline of examination. This is about the general category. However, if you are from SC or ST category, you get certain relaxation in terms of the cut-off. The cut-off is only published after the GATE results have been announced, and if you meet that cut-off, you can apply for ISRO.  The process is very transparent. However, you should note that you will have to check out for the cut-off marks and apply accordingly.
What happens after I clear the test?
The test is the first level of screening. After you complete GATE, you will be asked to appear in the second round of written tests. This is basically to filter out the candidates since a lot of people apply for a few openings. Once the test is conducted and the second round of shortlisting is done, you will be asked to appear for the interview. The questions in the interview are based on personality, skills and communication. The cumulative marks are then compiled, and the final list of selected candidates is published.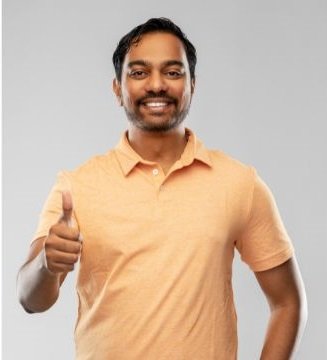 Rahul Kumar is a passionate educator, writer, and subject matter expert in the field of education and professional development. As an author on CoursesXpert, Rahul Kumar's articles cover a wide range of topics, from various courses, educational and career guidance.