Many students might debate that medical and non-medical are different fields, but they do meet each other at some point. Technology and engineering have helped a lot in the evolution of modern medical procedures. Robotic surgery is yet another milestone that was made possible because of technology. The two fields have a lot to collaborate on, and this gives rise to a new domain called biomedical engineering. For those who do not know, biomedical engineering is the science of developing medical equipment with the help of modern day technology. Biomedical engineers use a combination of biology, physics, chemistry and electronics to design these products.
The biomedical engineers also work closely with the health professionals to deliver what is expected. Today, the medical field is flooded with modern equipment, which not only improves the chances of recovery, but these equipment are also of great help in dealing with diseases or conditions which were impossible to treat earlier. Suppose you are interested in biology & technology and find it difficult to choose a single domain. In that case, you can also become a biomedical engineer.
The domain of biomedical engineering is undoubtedly an evolving one. It offers a lot of opportunities in India and abroad. India is one of the leading manufacturers of medical devices. By becoming a biomedical engineer, you can exploit that for your benefit. You will be able to make a promising career in the field if you have an interest. In this article, we have listed all the details about becoming a biomedical engineer in India. You can go ahead and review the sections below one by one and benefit from the information listed below.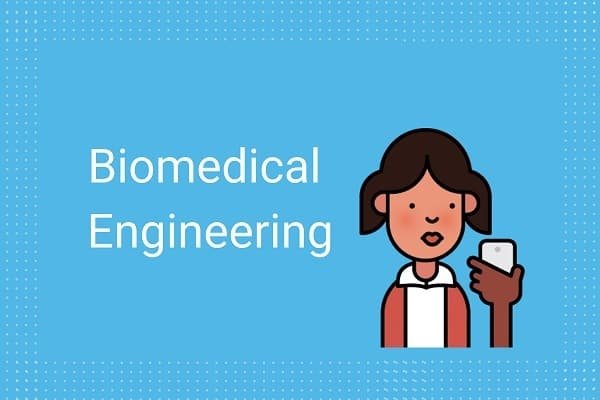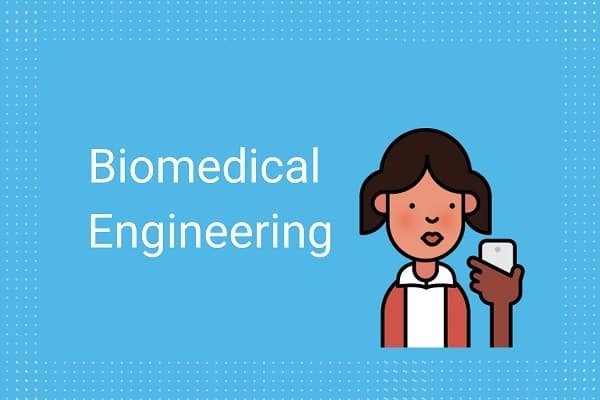 What are the primary responsibilities of a Biomedical Engineer?
Understanding the roles and responsibilities of the biomedical engineer would help you understand your interest levels. This will help you in understanding if you wish to work in the given field or not. Let us share more details now.
Suppose you are working as a biomedical equipment technician or in sales and advisory. In that case, you will have to work closely with the equipment that your organization manufactures. You will have to understand the working of the models along with the benefit over the traditional approach.
If you are working as a genetic engineer, you will work closely with the DNA and RNA. You will be modifying the genetics of a species to get a better species. This is usually true in the case of crops.
Work as a material professional or as an orthopaedic bioengineer. You will have to work on the materials that are implanted in the body. For example, you will be working on orthopaedic implants, valves, pacemakers and stents. You may work in designing, manufacturing or testing this equipment.
Eligibility Criteria to become a Biomedical Engineer
It is always essential to understand what you need to follow a career of your choice. This prepares you for all the upcoming levels of education. It also helps you understand if you should enter the field or not. We have covered all the details about the eligibility criteria associated with becoming a biomedical engineer in India. Check out the pointers below.
The first important thing here is that you should have chosen science in Class XII. You should also have biology & mathematics as your main subjects.
The second point to note here is that you would have to do a B.Tech or B.E. in the relevant specializations. A lot of colleges in India offers Biomedical Engineering, and you should opt for that specialization.
You should have scored 60% marks in 12th so that you are eligible for the entrance test. Apart from this, you must also score good marks in engineering to get a good job.
Talking about the skills, there are some things that you would need to become a successful biomedical engineer. We have listed some of those skills below.

Good Communication Skills
Attention to Details
Logical Reasoning
Problem Solving Skills
Good Mathematics & Biology
Time Management Skills
How to Become a Biomedical Engineer in India?
You have completed the first step if you have gone through the eligibility criteria and are eligible for becoming a biomedical engineer. Congratulations on that. Now, the next question that you may have is how you can become a biomedical engineer. In this section of the page, we have covered all the details of what you need to do to become a biomedical engineer. Go through the steps below.
10+2 – You need to start as soon as you are in X standard. You need to ensure that you score enough to get into the medical field in Class XI and XII. As mentioned in the above section, it is a mandate to have the medical field in XII. Apart from this, it is also crucial for you to score good marks in XII so that you are eligible to appear in the entrance tests.
Undergraduate Program – We have covered a part of this while we were talking about the eligibility criteria. You need to get into an undergraduate program after Class XII, and your choices should be between B.Tech Biotechnology or B.E. Biotechnology. You must avoid B.Sc. and opt for the core engineering courses. Admission to these courses is based on an entrance test. JEE is one such admission test. Apart from this, some private colleges host their private entrance test, and you need to appear according to your interest.
Work Experience – Once you complete your B.Tech or B.E., you are officially a biomedical engineer. Now, you would need to get some experience in the domain as well. The first chance that you will get is during the internship program in B.Tech. You can try to convert that into a full-time job as well. Apart from this, you will have to appear in the placement services because it is relatively easy to get a job on-campus than trying off-campus. You may also want to opt for higher education for better opportunities, and we have covered those details below.
Post Graduate Program – Sometimes, you may feel stagnated in a job role, and this is when most people wish to get into a post-graduate program. In such a case, you can opt for M.E. or M.Tech. Admission to these courses is via GATE. You would also have to appear in the personal interaction round to get admission to P.G. Course. Ensure that you are choosing the right specialization. It is also important to choose a good college to get placement opportunities.
Doctorate – In the later stages of their career, some students may want to get into research or academics. For them, the best option is to pursue PhD in a related field. You earn a good amount of stipend during the doctorate, and you also get to learn many new things. Many colleges offer PhD, and you can explore the details along with the admission process by visiting their college website.
Career Path of a Biomedical Engineer
You can work in different domains after you complete biomedical engineering. We have listed some of the job roles and major recruiters below.
As a biomedical engineer, you can work as a biomedical equipment technician, genetic engineer, orthopaedic bioengineer, clinical bioengineer, biomaterial professional or researcher. The name of these roles is enough to explain to you about the primary domain and job responsibilities.
You will have options in various sectors, including the healthcare sector, polymer manufacturing sector, research centres, software development firms and hardware development firms.
Some of the renowned names in biomedical engineering recruitment are Aeether Biomedicals, ICMR, Novartis, Medanta, Pinnacle Biomedical Research Institute, NIBMG, Bureau of Indian Standards, etc.
You can choose your field according to your interest but remember that you would have to start as a technician or a junior engineer. You will experience vertical growth as you can more expertise.
You can also opt for higher education if you want to take a jump. After some years of experience, many biomedical engineers jump towards the management side by opting for courses like MBA.
To conclude this section, we can say that biomedical engineers can experience good growth in their career depending on their skillset and experience.
Pay Scale of a Biomedical Engineer
After completing biomedical engineers, you can get the job. We have already talked about some of the roles you may get to work on. You might also want to consider the pay package that you will earn as a biomedical engineer. This will undoubtedly help you in calculating the return on investment and other things.
Before you jump to the next point, you should note that we have shared the average package with you. There can be a medium to a high level of variations in the pay package.
Irrespective of your chosen job profile, the average starting package would be between Rs 3 Lakhs to Rs 6 Lakhs per annum.
Once you get the experience of around five years, you will earn between Rs 4.5 lakhs to Rs 10 Lakhs per annum.
At higher levels of experience, you will get between Rs 6 Lakhs to Rs 10 lakhs per annum. Upskilling will certainly help you earn more, and it will also help you get a promotion.
Your institute, scores in graduation, work experience, and other things would govern your pay package.
Pros of Working as a Biomedical Engineer
In recent years, biomedical engineering has evolved a lot. It has found a higher level of acceptance in the job market. In this section, we have listed the pros of biomedical engineering, and you can check them out below.
Importance of Role – The role is quite crucial for today's medicine. When you are working as a biomedical engineer, you get a chance to be a part of the domain that delivers healthcare. Without the role of biomedical engineers, the medical industry might not develop at the pace that it has been developing.
Technology & Bio – You get to be close to technology as well as biology. You get to experience the technology first hand, and you can also benefit from the same. You will get to develop many contacts in the industry, which can prove to be handy in case of any issues.
Versatility – The domain is very versatile, and you can get opportunities in every field. Biomedical engineers are employed by agricultural companies, medical companies, hospitals, research centres and even educational institutes. This way, you can diversity the macro-risk of the sector.
Cons of Working as a Biomedical Engineer
Now, there are some disadvantages associated with the domain of biomedical engineering as well. We have covered some of the points below. You can compare them with the pros to see if the pros of biomedical engineering outweigh the cons of biomedical engineering.
Risk – There is always a risk associated when you are working at the cellular level. You can get impacted by diseases if you are not careful. You will always be working in a highly controlled environment. No matter how careful you are, there are always some risks with these kinds of jobs.
Patience – Biomedical engineering jobs require a lot of research. In such a case, things may appear to be appearing slow. If you do not have that kind of patience, you must avoid opting for such a job profile since it will take a toll on you.
Skills – Another point here is that the roles of biomedical engineers require very skilled people. You need to have strong fundamentals, and you need to keep up your skill. You will have to stay updated with the new technology. This can work to your benefit if you have that kind of dedication and consistency.
Final Verdict
By going through these details, you would have realized that the field of biomedical engineering is quite an interesting one. You get a lot of opportunities in the field, and you also get to learn a lot. If you are interested in biology and chemistry or physics, biomedical engineering can prove to be a blessing for you. If you need more information about any aspect of becoming a biomedical engineer, then do not hesitate and write back to us.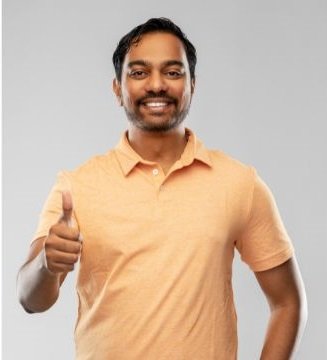 Rahul Kumar is a passionate educator, writer, and subject matter expert in the field of education and professional development. As an author on CoursesXpert, Rahul Kumar's articles cover a wide range of topics, from various courses, educational and career guidance.