In India, M.sc Computer Science and Master of Computer Applications are the most prominent career choices after completing B.sc and B. Tech degrees. Students are highly attracted to IT Sector because they are one of the highest paying jobs in India. Even though both the courses are of the same level, there are huge differences between both the courses. Career opportunities are vast for both courses. You may apply for various exciting jobs if you have a master's in computer science. Multinational companies prefer MCA graduates as they will be having a thorough knowledge of Software applications but to develop new Software everyone prefers M. Sc graduates. An M.Sc. graduate can easily design and analyze new computer systems.
What is the main difference between M.sc Computer Science and Master of Computer Applications?
M.sc Computer Science
Two-year Post Graduate Programme.
Bachelor's degree in BCA or Equivalent is the eligibility criteria for getting Admission.
Required to attend an Entrance Test (National, State, or Institutional Level) or Merit-based Admission
Less Expensive than MCA. The average Fees needed for completing the Course is 1,00,000 to 3, 00,000
Course duration is also short when compared to MCA
Job opportunities include computer programmer, Hacker, Software Engineer, System Support Administrator, security Expert, IT consultant, Network Administrator, and Web Developer
Average starting Salary is 3,50,000 to 6,00,000
The skillsets needed are good knowledge of technology and interest in Science and Mathematics. He should be familiar with programming, should have better knowledge of Hardware and Software. Attention to detail must be there. Good communication and decision-making skills are also an added advantage
There are Full Time, Online, and Distance Education available for M.sc Computer Science. You may select it according to your requirement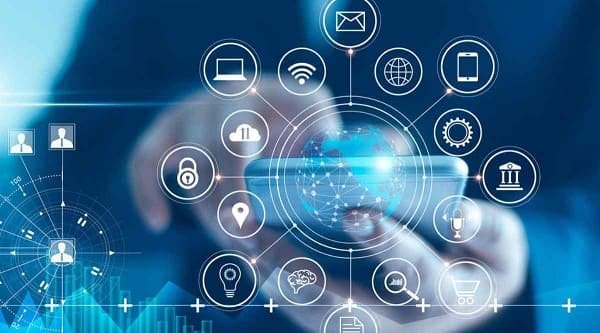 Syllabus Covered in M.sc Computer Science (Theory and Practical)
Operating Systems
Mathematical Foundation of Computer Science
Computer Graphics
C++ Programming
Visual and Dot net Programming
Database Management
Data Mining
Information Security
Data Compression
Java Programming
Soft Computing
During the Second Semester, you may have more project works than theories which gives you a good experience and knowledge in various streams like Java Programming and Data Compression.
Top Recruiting companies for M.sc Computer Science
JP Morgan Chase & Co
Wipro
Amazon.com
Oracles
Infosys
TCS
Cognizant
HCL
Once you have completed your master's in computer science, you may approach the above-mentioned IT Sectors for a job. For freshers, they will give a training period once you complete the training period, they will be selected you as a Permanent full-time Employee based on their requirements.
Which are the Top M. Sc Computer Science entrance exams in India
JNUEE (Jawaharlal Nehru University Entrance Examination)
DUET exam conducted by Delhi University, exam duration two hours
BITSAT (Birla Institute of Technology and Science Admission Test), exam duration three hours
Top Colleges that offer M.Sc. computer Science in India  
Symbiosis International University, SIU, Pune
Symbiosis Institute of Computer Studies and Research, SICSR, Pune
Bharathidasan University, Centre for Distance Education, BUCDE, Tiruchirappalli
Anna University Centre for Distance Education, AUCDE, Chennai
Devi Ahilya Vishwavidyalaya, DAVV, Indore
Anna University, AU, Chennai
MCA (Master of Computer Applications)
Three years Professional Master's Degree. For BCA students the duration is two years.
Any graduates or Final year Degree students are eligible to apply. Must have Mathematics as a compulsory subject in Plus two or any year of graduation
Direct Admission based on Merit as well as Entrance exams are conducted ((National, State, or Institutional Level)
More expensive. The average Fees needed for completing the Course is 1,00,000 to 5, 00,000
Course duration is long
Job Opportunities are Software Developer, Hardware Developer, Programmer, IT System Analyst, game and Application Designer, Web designer, Technical Writer, Data Scientist, Quality Checking and Software Testing
Average starting Salary is 2,50,000 to 5,00,000
The skill sets needed for MCA are knowledge of the latest Technologies, Data Structure, and databases. Technical and Communication skills are also necessary. Confidence and a positive attitude towards the work are also important. He should have a good command of Java, C, C++, and. Net
Syllabus Covered in MCA (Theory and Practical)
Computer Organization and Architecture
Business System and Applications
Mathematical Foundation
Elements of basic Communication
Web Technology
C programming
Unix and Shell Programming
Micro Programming and Architecture Lab
Program Lab C
Business Presentation and Language Lab
Top Recruiting companies for MCA
Naukri.com
TCS
Wipro Systems
SAP
HCL
IBM
Microsoft
Oracle
Polaris
GAIL
BHEL
Accenture
Cognizant
Mahindra
Which are the Top MCA entrance exams in India
NIMCET, an Offline Entrance Exam conducted for two Hours
Maharashtra MCA Common Entrance Test (MAH MCA CET), duration of the exam is 90 minutes
Birla Institute of Technology (BIT MCA), a two hours Online Exam
Jawaharlal Nehru University MCA (JNU MCA), a three hours Online Examination
Delhi University MCA (DU MCA), a two hours Online Examination
West Bengal Joint Entrance Exam for Computer Applications (WB JECA), a three hours Offline Examination
Chhattisgarh Pre MCA (CG Pre MCA), a three hours Offline Examination
 It is difficult to say whether M. Sc Computer Science or MCA is better. It is based on the interest you have in specific streams. For example, if you are interested in Teaching you may go for M. Sc Computer Science. MCA is a course that fits someone who has a passion to have a career in Software. A person with MCA had great job opportunities in IT companies. Opportunities for MCA are more when compared to M.sc Computer Science. Some part-time jobs are also possible after completing MCA. Online tutoring is one of the best jobs among part-time jobs. Without taking a B.Ed., you may also go for teaching if you possess MCA. You may go for a Government Teaching Job too if you clear a government Teacher exam known as PGT ( Post Graduate Teacher) but even if you complete M.sc Computer Science, you need to have B.Ed. degree for teaching in Government Schools.
You may also try for Jobs abroad after your MCA. Your pay will be much higher when compared to the salary you get in India. After completing MCA, you may search for jobs in MNC's. In Multi-National Companies, you are likely to get a chance to visit and work in foreign countries. Those are great opportunities. By frequent learning and by polishing your skills you may search for better jobs outside India.
In short, if you take the Syllabus of MCA, it is better than the syllabus of M.sc Computer Science but it also depends on the Colleges and Quality education you receive from the experienced faculties. Deep interest in a particular subject and the enthusiasm to learn more by research can also make a difference.