Aspirants from a commerce background will get various options in Undergraduate courses after the 12th. Due to the development of the business world, the demand for BBA, BBM and BBS courses has increased a lot.These three programmes are concerned with business, administration and business world functions. Most of the students don't know the difference between BBA, BBM and BBS courses. There are certain similarities between these programmes in terms of objects, duration, specializations, syllabus with core subjects, skills and degree position. This blog is for you if you are still confused as to choose which is right for you.
About BBA Course
Bachelor of Business Administration or BBA course is one of the most promising career options after completing 12th. Aspirants are preparing for finance, sales, government, marketing and education field through this course.
BBA is a full-time three-year degree course in business administration. Candidates from the science, arts and commerce stream can also apply for the BBA course. The BBA programme provides both conceptual and theoretical knowledge. Apart from this, it offers leadership and management skills to prepare aspirants for entrepreneurship and managerial roles.
Candidates who want to work in the field of management can opt. for a BBA course. You can pursue a BBA course either full-time or part-time through correspondence education mode. There is more than 4000 BBA college in India where you can think to enrol as per your preference. In this course, you can learn numerous aspects of business administration including marketing trends, market skills through classroom lectures and practical initiatives.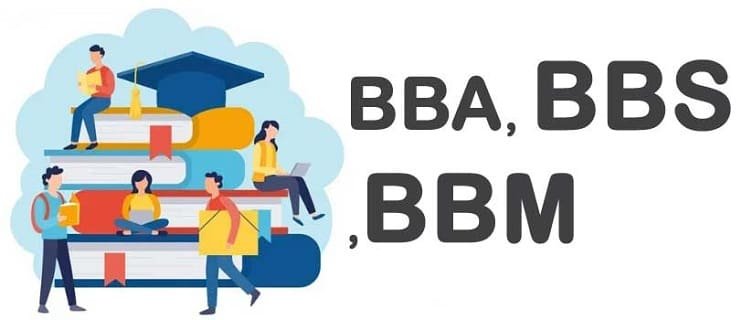 About BBM Course
Bachelor of Business Management or BBM is generally a 3-years UG level course. The duration may vary from college to college as per their rules and regulations. The duration of BBM course is divided into 6 semesters. It highlights studying various aspects of business and organisational management.
 The BBM course also focuses on the development of an aspirant's entrepreneurial talents and skills. It also enhances student's critical thinking and analytical skills. Just like the MBA course, BBM course has its importance and position among management students. The main purpose of BBM course in only to teach students about handling their enterprises but also to prepare them to shine in a corporate world.
A great amount of exposure to the business and management sector has been given by BBM's practical and academic areas. In this course, students will get an option to choose a specialisation in their final year of study. Students will be able to make competent decisions in various business-related topics after doing this course.
About BBS Course
Just like BBA and BBM, BBS is also a full-time three-year UG degree course. This course comes under the category of business management studies. Throughout the course curriculum, candidates will get in-depth knowledge of business management, finance and economics.
Often people think BBA and BBS are similar to each other. But, in actuality, BBS differs significantly from the BBA course. It is an ultimate combination of theoretical studies and on-field job experience. Through this course, candidates are prepared for real-world management challenges and situations.
Various business courses are related with an industry-based focus and realistic business world to invent new businesses ideas. Talking about the BBS course also lays down the actual application of theoretical knowledge. As the BBS course is the most popular management course that is why aspirants will become eligible for a wide range of employment opportunities. The BBS course also provides technical skills to their aspirants that they need to deal with any situation. The best part about this course is that it offers employment in both the public and private sectors.
BBA Vs BBM Vs BBS – Differences
Focus Area
BBA Course – The main purpose of the BBA course is to focus on the overall administration and management of the business.
BBM Course – The BBM course prepare candidates for taking personnel management and key managerial decisions.
BMS Course – Candidates are prepared for analytical and development of logical skills to tackle business challenges.
List of top Colleges
For BBA Course – Few popular colleges across the country offer a study of BBA courses through their faculty members. Let's take a look:
Noida Institute of Management Studies ( NIMS), Noida
Jagan Institute of Management Studies ( JIMS), Jaipur
SP Jain Institute of Management Studies and Research ( SPJIMR), Mumbai
For BBM Course – Here are popular colleges offering BBM in India
Aakash Institute of Business Management ( AIBM), Bangalore
KLE Society's Nijalingappa College ( KLE), Bangalore
Vaishnavi Educational Institutions ( VEI), Hyderabad
For BMS Course – Various colleges in India offering BMS courses. Let's take a look:
BSE Institute Limited, Mumbai
JagranLakecity University ( JLU), Bhopal
Rathinam Group of Institutions, Coimbatore
Average Annual Course Fees
The average annual course for all three courses can vary from college to college. The annual fees for BBA, BBM and BMS are below-listed:
BBA Average Annual Fees – Rs 2 to 5 lac.
BBM Average Annual Fees – Rs 1 to 5 lac.
BMS Average Annual Fees – Rs 1 to 5 lac.
Specialization and Syllabus
However, BBA, BBM and BMS are related to the business field but only BBA and BBM offer specialization in their respective course duration. Let us discuss:
BBA Specialization – Some of the popular specializations of the BBA course can be given below
Banking and Insurance
Finance
Foreign Trade
Computer Application
Information Systems
Human Resource
Hospitality
Entrepreneurship, etc.
BBM Syllabus/ Specialization – There is no specialization available in the BBA course. Thus, it involves various subjects. Some of the important subjects include:
Retail Management
Brand Management
Financial Accounting
Managerial Economics
Business Environment, etc.
BMS Specialization – Several specializations in BMS are available for aspirants with different requirements. Some of the popular specializations are listed below:
Finance
Business law
Management Information System
Syllabus:
Auditing
Human Resource Management
Micro & Macro Economic Analysis
Cost Accounting, Principle of Management, etc.
Final Words:
Through this major difference, students can make the right decision. Thus, BBA, BBM and BMS are related to the business field but job prospectus and job roles are different for all. If you are still confused, you can check the course prospectus and job opportunities to know more about them.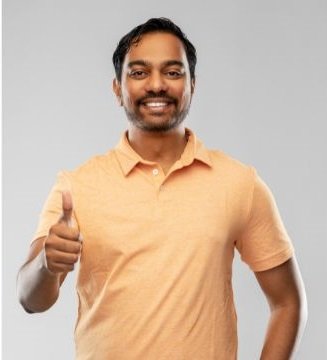 Rahul Kumar is a passionate educator, writer, and subject matter expert in the field of education and professional development. As an author on CoursesXpert, Rahul Kumar's articles cover a wide range of topics, from various courses, educational and career guidance.