Choosing a course between BBA and B.Com is fully depends on the interests of the students. The duration of both courses is three years, and they offer several career opportunities to students after 12th standard. Well, at the beginning of the admission time, when students will be preparing for their exams and planning their careers, it can be a confusing task for them to decide one course out of these two options.
Also, some students may not know about these courses while others may have already decided which course they want to study. At this point, some students may get confused and make the wrong decision. So, they need help in choosing the right course for them.
This article is all about the differences and similarities between BBA and BCom that every student wants to know before making a choice. There are independent curriculum and career opportunities for these two courses. Here we are going to explain these in detail.
What Is BBA?
Bachelor of Business Administration or BBA is an undergraduate course with a duration of three years. This course mainly focuses on developing the business skills of students. It includes both theory and practical programs to provide complete knowledge of business development to the students through presentations, summer internships, case studies, and industry tours. The candidates who pursue this course will learn leadership and entrepreneurial skills and have a bright career in this field.
This professional course helps students to build their career in management field by mastering them in managerial skills, finance, human resources, and marketing. Apart from that, students also learn the required soft skills and get practical training that will help you in the future. Those who want to study an MBA in business administration and build a career in the same can opt for this course.
Eligibility Criteria for BBA Course
The eligibility for joining the BBA course is 12th standard. Students of all streams can apply for this course after completing their 12thwith 50% aggregate marks. Some colleges also require mathematics as a compulsory subject. Moreover, students will be rooted in an entrance exam to the BBA courses.
Syllabus for BBA Course
The syllabus consists of subjects related to managing skills that will help the students in business development. Here are the subjects included in the BBA course.
Business Mathematics
Statistics
Business Economics
Business Data Processing
Financial and Management Accounting
Principles of Management
Marketing Management
Personnel
Production and Materials Management
Operations Research
Top Career Options After BBA
After completing the BBA course, the candidates can apply for different jobs in different industries. The salaries for these jobs vary according to the job post and college that you studied in. However, by pursuing an MBA after BBA, you can get a better job as per your expectation. These graduates can apply for jobs in different sectors such as Consultancy, banking, IT companies, finance, AD agencies, and many more.
Here are some top career options for the candidates who graduate from the BBA course.
Project Manager
The BBA graduates can work as Project Managers in private sectors. The role of a project manager is to manage the projects in the company efficiently. Moreover, the person in this role manages the working staff in the project and reports to the higher authorities. The project manager is responsible for the progress of the project that is assigned to him/her by the company.
Human Resource Manager
The main work of a Human resource manager is to recruit new employees for the company and make sure that they are happy with their jobs. Apart from that, the HR manager is responsible for managing the HR department in the organization.
Business Development Analyst
The person in this role is responsible for analyzing the market and suggest proper projects to invest money. The business development analyst also does the necessary things to develop the business.
Information System Manager
The information system manager implements advanced technologies, guides business analysts, plans security backups and upgrades, trains the IT staff, etc. The person in this role also decides budgets for IT and ensures that IT systems run smoothly.
Higher Study After BBA
If you want to pursue higher study after graduating from the BBA course, then you can opt for an MBA to get better career opportunities. Moreover, a postgraduate diploma in management is another option to study after completing BBA.
To get admission to MBA, you can appear different entrance exams like CAT, NMAT, SNAP, CMAT, XAT, etc. For pursuing an international MBA, you need to clear the GMAT exam.
The MBA course is usually of two types,and here are the details of those.
Generalized MBA
This is a general MBA course in which the students study different subjects included in the syllabus. The subjects of the Generalized MBA course include marketing, accounting, human resources, financial management, funds management, and many more. The students who pursue this course will have a common knowledge of all these subjects.
Specialized MBA
Like the generalized MBA, it includes all the subjects of the MBA course but gives importance to one core subject. The core subjects in this course include HR, marketing management, finance, IT, International Business, etc.So, you can pursue an MBA in your interested field and get better career opportunities.
Apart from that, BBA graduates can also join different other courses like CFA, BBA LLB, certification courses, marketing courses, etc.
What Is BCom?
BCom or bachelor of commerce is a three-year undergraduate course in commerce and management. Those who love calculating numbers can pursue this course. This course is similar to BSc or BA and available in most colleges in India. The B.Com course is a business course provides deep knowledge of different commerce subjects such as Economics, Finance, Administration, Accounts, etc. By pursuing this course, you can learn more about this field, especially the theory parts.
After completing this course, you can opt for higher studies or do any job in the financial field. If you are good at mathematics and want to build a career in the commerce field, then the BCom course is the best option for you.
Eligibility Criteria for BCom Course
The candidates who want to join this course must have passed the 12th standard in the commerce stream or in the science stream, taking mathematics. So, this course is ideal for both commerce and science students. The admission process for this course is followed by entrance tests or a merit list.
Syllabus for The BCom Course
The bachelor of commerce course mainly focuses on the commerce field. The following are some subjects that are included in the BCom syllabus.
Accountancy
Taxation
Economics
Human Resource Management
Computer Applications in Business
Business Organization and Management
International Trade
Financial Management
Business Mathematics and Statistics
Marketing Management
Career Opportunities for BCom
Unlike BBA, BCom offers better jobs to the candidates. After you complete BCom, you can apply for various finance and commerce related jobs in different industries. Because BCom provides excellent theoretical knowledge to the candidates, they can expect a bright career in the financial, accountancy, or taxation field. If you want to become a CA, CS, or ICWA, then you can consider studying the Bachelor of Commerce course.
Also, the BCom graduates can opt for higher studies like M. Com to get a better job position in the industries. You can also opt for MBA in finance to create a better career in the commerce field. The BCom graduates can opt for job posts in different sectors such as Banking, Tax department, Accounts, etc. The following are some top profiles for BCom graduates.
Company Secretary (CS)
The work of a company secretary is to make sure that the company is running well. The person in this post has to check administrative, legal, and other departments in the company to ensure that everything is running properly. So,Company Secretary is the person who is responsible for running the company properly.
Finance Manager
The work of a finance manager is to manage the financial functions of a company. Also, the finance manager is responsible for spending the funds of the company effectively. Therefore, the profits and losses of the company are affected by the deeds of the finance manager.
Chartered Accountant (CA)
Chartered accountants work in various fields like taxation, accounting, management accounting, auditing, applied finance, and many more. They give financial advice to companies, audit financial documents, fill up corporate taxes, and do many other tasks in the company.
Cost Accountant
The main task of a cost accountant in the company is to decide the budget for the company. Usually, people think that the job of a cost accountant and chartered accountant is the same. But a chartered accountant audits the budget that is decided by a cost accountant.
Higher Study After BCom
Those who want to opt for higher studies after completing the BCom course have a broad range of options out there. The most popular higher study option that many students look for is M. Com in which they can learn accounting, business administration, economics, and many other subjects in detail.
Apart from the M. Com course, students can also study many other courses as per their choice. Here are some common study options after BCom.
BCom graduates can do MBA by clearing the entrance exam with the qualifying marks. This enables the students with a BCom degree to build their career in their preferred field.
Cost accountancy is another popular field to pursue your career after completing the BCom course. After completing the cost accountancy course, you can make financial strategies and manage the finances of the company. The cost accountancy course is available on three levels, and those are foundation, intermediate, and final. In this course, you will learn the fundamentals of accounting, fundamentals of business mathematics & statistics, fundamentals of economics & management, and fundamentals of laws & ethics. After graduating from the cost accountancy course, you can apply for the cost accountant job in companies.
This is the most popular option for students with a BCom degree. Those who love to calculate numbers can opt for this course. To join the CA course, you need to clear the Common Proficiency Test entrance exam. After passing this test, you will be eligible for the Integrated Professional Competence Course. In this course, you will get the complete syllabus of the CA course. The duration of the Chartered Accounting course is 9 months.
Which Course Is Better for You, BBA, Or BCom?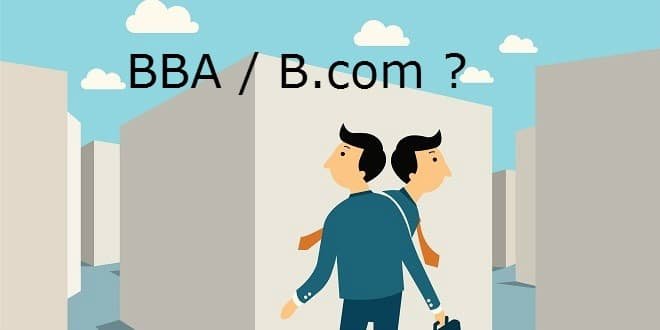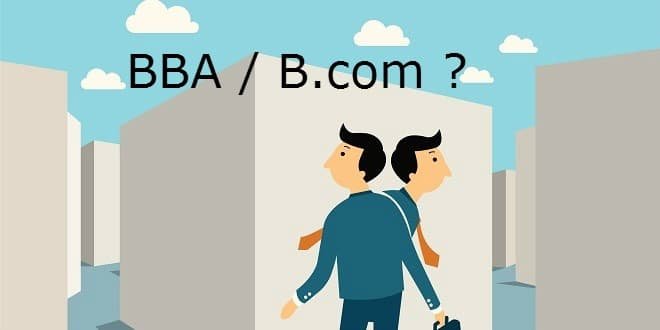 If you are interested in the mathematics and commerce field and want to learn this field in detail, then you can choose the BCom course for study. In this course, you will get deep knowledge about the commerce field and pursue your career in the finance field. This course also enables the students to learn management skills and build a career in the same. The graduates of this course can get a wide range of job options in the fields of accounting, banking, tax, and finance. They can also opt for several higher study courses to build a bright career.
Unlike the BCom course, the BBA course focuses on management skills like marketing, HR, operations and systems, etc. Those who want to build their career in the management field and learn all the required skills can opt for the BBA course. This course contains more practical classes and case studies that offer in-depth knowledge of the field to the students. However, the graduates of this field don't have many options for higher studies and can't study the M. Com course. The admission process for the BBA course is simpler compared to the BCom course.
| Factor | BBA | B.Com |
| --- | --- | --- |
| Full Form | Bachelor of Business Administration | Bachelor of Commerce |
| Duration | 3 years | 3 years |
| Focus | Management and Business Subjects | Commerce, Accounting, and Economics |
| Curriculum | – Core business courses | – Accounting and Finance courses |
| | – Specializations in areas like | – Specializations in areas like |
| | Marketing, HR, Finance, etc. | Accounting, Finance, etc. |
| | – Emphasis on practical knowledge | – More theoretical in nature |
| Career Opportunities | – Suitable for careers in | – Suitable for careers in |
| | management, marketing, and HR | accounting, finance, banking, |
| | – Opportunities in various industries | and commerce-related fields |
| | – Often preferred for pursuing an MBA | – Path to becoming a Chartered |
| | or other postgraduate degrees | Accountant (CA) or Cost and |
| | – Suitable for entrepreneurship | Management Accountant (CMA) |
| | | – Opportunities in government jobs, |
| | | banking, and corporate finance |
| Admissions | – Admissions based on entrance exams | – Admissions based on merit (12th |
| | – Specific colleges conduct their | board exam marks) |
| | own entrance exams | |
| Popularity | Increasing in popularity among | Highly popular choice in India, |
| | undergraduate students | especially among commerce students |
| Notable Colleges | – Narsee Monjee Institute of | – Shri Ram College of Commerce, |
| | Management Studies (NMIMS) | Lady Shri Ram College for Women, |
| | – Christ University, Bangalore | Loyola College, Chennai |
| | – Symbiosis International University | |
| | (SIU) | |
Bottom Line:
Both BBA and BCom courses are good for a better career. If you can put your efforts and learn the course properly, then you can easily become successful irrespective of the course you choose.
Moreover, it depends on your field of interests in which you want to build your career. So, after completing the 12th standard, you can consider your interests and future goals and then select the course for your study.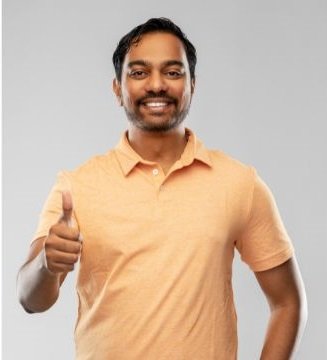 Rahul Kumar is a passionate educator, writer, and subject matter expert in the field of education and professional development. As an author on CoursesXpert, Rahul Kumar's articles cover a wide range of topics, from various courses, educational and career guidance.