BBA or Bachelor of Business Administration is one of the sought-after UG degree courses for those who want to establish a career in business management after completing after 10+2. The program provides an inclusive knowledge of business operations and management of business direction.
Students from Science, Commerce, and Arts backgrounds can pursue this course as there is no international level entrance exam worldwide. If you are also interested in preparing for entrepreneurship and management roles, then you should take a BBA course. You will also have a golden chance of doing an MBA after completing a BBA for excessive knowledge.
If you are seeking a reputed institute or college for BBA studies at an international level, you come to the right place. Here we have a comprehensive list of the top 10 best BBA colleges in the world in 2022.
List of Top BBA Colleges in World
London Business School, United Kingdom
Harvard University, Cambridge, United States
INSEAD, Fontainebleau,France
Stanford University, United States
University of Pennsylvania, United States
Massachusetts Institute of Technology (MIT), US
Università Commerciale Luigi Bocconi, Italy
University of Oxford, United Kingdom
London School of Economics and Political Science (LSE), UK
Copenhagen Business School, Denmark
1. London Business School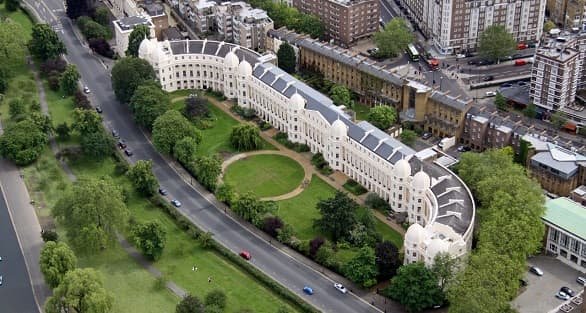 London Business School is the most renowned business institute that was established in the year 1964. Formerly, it was known as the London Graduate School of Business Studies. In 1965, it was registered and recognized by the Federal University of London. Moreover, it was considered as Europe's best Business Institute by Financial Times.
In addition, it secured position 6th in the category of Business and Management studies by QS Rankings in 2020. LBS impart business education at master's and PhD levels. It envelops five-year regular PhD courses and seven subjects in research including, Management Science, Accounting, Economics, Finance, Strategy & Entrepreneurship, Marketing, and Organizational Behaviour. London Business School is home to more than 2000 students coming from more than 100 countries.
2. Harvard University
Formed in 1636, Harvard University is one of the most famous and oldest colleges in the US. Being one of the oldest universities, HU carries its legacy not only in the US but worldwide as well. Presently, this institute provides several degree courses at the Undergraduate, Post Graduate and PhD levels. Also, it is offering numerous professional courses. The well-known institute is also considered one of the leading research schools globally.
Most major ranking providers have constantly ranked it among the top ten education institutes for the last 5 years. To get enrolled for BBA courses at Harvard University, you must have strong records of academic performance in rigorous courses and exemplary GRE general test or GMAT scores, especially in the quantitative area.
Whether you are from an engineering, social science, or science background, you can easily get admission through the entrance exam. After doing BBA course from Harvard University, you'll be hired by a popular company for a better job role. Not only that, you'll get handsome salary packages with numerous perks and benefits.
3. INSEAD
INSEAD was established in 1957 and is a private business school. It is popularly known as the European Institute of Business Administration. It started its primary executive course in 1968. The university provides a UG degree course, PG degree course, executive education course, doctoral course, and a certificate in a business course. The academic prospectus of the university includes about ten language programmes and various other subjects that are divided into different departments.
Admission at INSEAD is based internally and the students are required to apply directly to the university. Moreover, you must possess leadership and international motivation skills. Pursuing BBA from INSEAD offers a wide range of opportunities as you'll hire by top recruiting companies like Boston Consulting Group, McKinsey & Co, Amazon, Roland Berger, Accenture, Deloitte, Apple, Google, so on.
4. Stanford University
Stanford University is a private research institute in Stanford California. It is ranked among the best universities in the world. Being one of the largest universities in the United States, its campus is spread over 8,180 acres of land. Established in 1885, this university has been an area of discovery, learning, and innovation for all scholars. Presently, more than 16,000 students are enrolled on UG and PG courses.
Also, it comprises 18 interdisciplinary institutes and seven schools. Stanford University has seven schools for Environmental Sciences, Business, Education, Engineering, Humanities & Sciences, and Law & Medicine. Stanford alumni and faculty have collaborations with some big companies such as LinkedIn, Google, Cisco Systems, eBay, Google and many more. To get admission into Stanford University for a BBA course, students must have to crack entrance exams like TOEFL, SAT, etc.
5. University of Pennsylvania
The University of Pennsylvania, better known as Penn University is a private institution. Being one of the oldest institutions, it earns a reputation and enjoys popularity over the years. The University of Pennsylvania is amongst the nine colonial institutes formed before the announcement of freedom. The university has four Undergraduate schools, which offer a joint 99 UG courses in humanities, business, sciences, and natural engineering.
Also, it has 12 graduate and professional schools. Students have the option to choose specialized dual degree courses according to their interests and education field. When it comes to pursuing a BBA course from the University of Pennsylvania, students will have to sit for the entrance exam. The major exam conducted for the BBA course includes TOEFL, SAT, and IELTS.
6. Massachusetts Institute of Technology (MIT)
Formed in the year 1861, MIT is a private research institute situated in Cambridge, Massachusetts. There are 30 departments across five schools in MIT, revolutionary new ways of learning on the campus. It has been ranking it among the top academic institutions in the world. MIT plays an important role in shaping the future of UG and PG students as committee members, mentors, advisors, coaches and so on. Presently, it is home to 1,067 faculty members and thousands of students worldwide.
The university has ranked 2nd in Top Universities Abroad and ranked no.1 among the world's top universities (QS World University Ranking). Presently, more than 3,000 international students are enrolled in various degree courses. Also, former members and eight present members of the MIT community have won the Nobel Award, including nine current faculty members.
7. Università Commerciale Luigi Bocconi
University Commerciale Luigi Bacconi, better known as Bocconi University is a private university in Italy, which provide Undergraduate, Graduate, Post Graduate programmes in the fields of management, finance, economics, law, public administration, political science, and computer science. Its business school offers MBA and Executive MBA courses. Bacconi University is constantly ranked as the leading university in Italy in its fields, that's why it is considered one of the best in the world.
It has been ranked 7th worldwide and 2nd in Europe in Management and Business Studies by QS World University Rankings in the year 2021. Plus, it secured position 1st in econometrics and economics outside the UK and US. That's why it has been mentioned this world's top ten best colleges for BBA.
8. University of Oxford
Formed in 1906, The University of Oxford is situated in England. Being one of the olden universities in the English speaking world, most of the students around the world prefer to join it. In a very less period, Oxford has gained an important set of learning and the praises of sages, kings and popes by its privileges, prospectus, popularity, and educational system. It constantly has been making a specific contribution to society at both national and international levels.  At present, this university has 240 buildings across 13 sites inside and outside Oxford. Moreover, it is time for 24,000 students including 11,930 UG and 11, 813 PG students. Along with having modern, research-driven and world-class infrastructure, it has been ranked amongst the top 6 institutes in life sciences, engineering, arts, humanities, and social sciences.
9. London School of Economics and Political Science (LSE)
LSE is an open research institute, established in 1895 with the collaboration of London University. The university provides various programmes through its Department of Accounting, Department of Economics, Department of Methodology, Department of Sociology and others. It also offers specialized programmes with subjects like geography, statistics, mathematics, law, environment, etc. So, what are you waiting for? Go and take admission into LSE for the BBA course.
10. Copenhagen Business School
CBS is a public institute located in Copenhagen, Denmark. It is considered one of the most renowned business schools in Western Europe and the world. Today, CBS has around 20,000 students and 2,000 employees. It offers a wide array of UG and PG courses within the business with an international and interdisciplinary focus. Here, you will be offered a wide range of resources, learning and knowledge opportunities. So, yes this business school is the leading one on this list.
Final Words:
To be successful in your respective field, you must gain knowledge from experienced faculty members from prestigious institutes/colleges/universities. Some of the leading business and management colleges around the world are known for their employer reputation, research impact and academic reputation. All of them assure you a bright future after successful completion of the BBA course with good marks.
Related Topics: