It is known that a commerce student is eligible for choosing a BBA (Bachelor's in Business Administration) course. However, did you know? Many colleges allow students with a mathematics background to pursue BBA; this is something that commerce students cannot do when it comes to a Bachelor's in Technology. A course like Bachelor's in Technology is well reserved for mathematics students. Additionally, one has to choose between the subjects when they reach their 11th standard in high school. Hence, the decision indeed comes early on.
It is the time when students will face a huge dilemma between subjects like commerce and mathematics. With that, one must have a clear understanding of the two courses in question. These courses are – BBA and a Bachelor's in Technology. Hence we have come up with our sheer work that will help you differentiate between these two courses. We have structured our understanding for you to feel and know where all your interests lie. Additionally, we have also mentioned the courses' advantages.
As we continued in the process, it was our goal to make this article brief. However, the preciseness is still that we kept on top and the amount of knowledge we wanted to inculcate here. Let us discuss and know everything about BBA and B. Tech below –
Difference Between BBA Vs BTech
| Aspect | BBA | BTech (Engineering) |
| --- | --- | --- |
| Full Form | Bachelor of Business Administration | Bachelor of Technology |
| Duration | 3 years | 4 years (varies by specialization) |
| Field of Study | Business and Management | Engineering and Technology |
| Specializations | Marketing, Finance, HR, etc. | Mechanical, Electrical, Computer Science, etc. |
| Entrance Exams | Typically, no specific entrance exams | Various engineering entrance exams like JEE, BITSAT, etc. |
| Curriculum | Business, Management, Accounting, Marketing, etc. | Mathematics, Science, Engineering subjects, Core Specialization Courses |
| Internships and Practical Training | Emphasis on internships and practical exposure | Internships and practical training are also common |
| Career Opportunities | Management roles in various sectors including finance, marketing, and HR | Engineering roles in sectors like IT, manufacturing, construction, and more |
| Higher Education Options | MBA, PGDM, Master's in various business-related fields | M.Tech, MS, or further specialization in engineering |
| Average Starting Salary | Varies by specialization and company, but typically competitive | Varies by engineering discipline and can also be competitive |
Why must one choose a BBA degree course?
There are unquestionably a lot of things that determine what you will become in your life. However, when you focus on your interests, you will start realizing what you truly have a desire to be. Many people choose to go to college in India. Additionally, most of India's population is very well focused on what they want to become in their life and on their Education. Education will indeed help you reach the doors that you would have always wished to reach.
Other than that, we should also mention why you should pick BBA over other courses. A BBA degree will allow you to be flexible. It is chosen by people who wish to pursue their dreams of starting with their business ventures. You will get to be exceptionally creative when you pick BBA. Other than that, this course will help build an amazing understanding of what goes into a business. BBA has also become one of the most popular and highly picker undergraduate degree courses in India with such offerings.
Advantages of pursuing Bachelors of Business Administration
We have all the advantages of pursuing a Bachelor's of Business Administration below –
When you pick Bachelors of Business Administration, it will indeed lead you to a sheer and deep understanding of how many businesses are run. In short, it will help you to build your ventures by putting in your innovative ideas as you be on the go. Other than that, as you start with your career, you will also have the dire need to understand the market and start with everything. With BBA, you will gain that understanding. Eventually, this will help you make an immense profit in the marketplace and keep you a little on the safer side.
BBA is often picked by people who wish to pursue an MBA. In MBA, you get to study more about business concepts and have a chance of getting yourself placed in a good company with a high package. As you finish your BBA by understanding and learning everything, you will see that the MBA will feel much more comfortable with you. This way, you will get time to focus on your interpersonal skills and develop your overall communication and performance. After all, these are the skills that you need in an organization.
Many people who go for a BBA are also those who continue to be educators in their fields. They start their coaching centers and help students understand various concepts. However, suppose you are thinking of pursuing this. In that case, you should focus well on your studies because only a person with a clear understanding of the basic and advanced concepts will succeed as an educator. Therefore, you should stick and pursue this career only if you qualify the attributes we mentioned.
One can also start their consultancy when they are done with their BBA. Yes, that is right! When you start your consultancy of Business, you will be getting many clients. To help these clients, you will have to look into their planning and ventures concerning the Business they are focusing on. This way, one will get the chance to help someone start their ventures and even their own Business. It is surely a reputable thing to start with a business consultancy. However, one must know that looking up for clients will remain to be a continuous process for which you will have to keep working hard and focus well.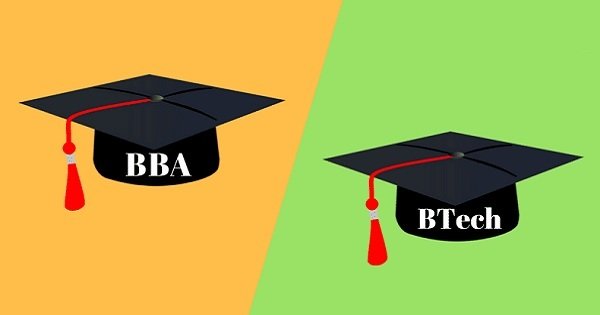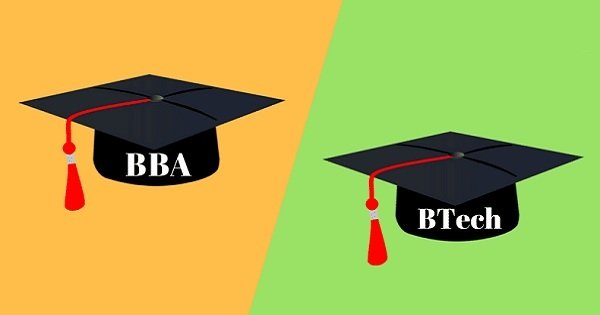 Why must one choose a Bachelor's in Technology degree course?
With the rising demand for engineers worldwide, many candidates dream of becoming an engineer every day. There are a few attributes that every engineer must have. But out of everything, we think that an engineer should have the quality of turning his/her imagination into a reality. Many people choose to become engineers because the job pays well. However, one must not ignore that many engineers are still unemployed. But if you look at the reasons for unemployment, many things point towards the poor infrastructure and placements of the engineering colleges.
Therefore, if you wish to become an engineer, you should aim as high as you can. Only then will you get placed in those organizations where you will become much more useful and also get a chance to use your skills. Nonetheless, these organizations will pay you a lot, which is why job security becomes the reason to attract many candidates. However, it will be the most intelligent and sound mind that will achieve huge success in every possible way; this is why good reasoning skills are necessary. Along with such skills, you will get to develop analytical skills in Engineering. With that, you will become a great problem solver.
Advantages of Pursuing a Bachelor's in Technology
Let us deal and discuss a few advantages of a Bachelor's in Technology below –
We have a vast tech industry that offers a lot of scope for an amazing and safe career. With a Bachelor's in Technology in Information Technology, one can have such luxuries in life and enjoy their work the most. Additionally, with experience, your pay scale will rise a lot. This, in turn, will allow you to work in such a way that you will be progressing throughout your career and build your life on your terms.
Engineers are innovators. There are a lot of innovations that they have come up with. They are surely the surgeons of machines. Whether it is the automobile industry or the machine-building industry, an engineer will help build the designs that they are offered. Besides, if anything goes wrong, engineers will also be able to fix it. If your interest lies here, you should think of picking Mechanical Engineering and start working with machines so that you get to build and fix things. You can also come up with your designs for these machines and start the work.
There are a lot of disciplines and types of engineering that fall under the Bachelors in Technology course. Other than that, a Bachelor's in Technology is highly practical when you compare it with the Bachelor's in Engineering course. People who are ready to apply what they have learned find huge benefits and try moving forward no matter what problem they face. With Bachelor's in Technology, you will indeed understand and learn many concepts and clear your understanding, which won't be possible in other such courses.
Other than Mechanical engineering, one can choose from Chemical Engineering to Computer Science under the course of Bachelors in Technology. Hence, if you love the field of Technology, it is a Bachelor's in Technology that will help you get started with your career. Other than that, a course that is structured like this demands hard work, but it also offers you security with your placements and the career. The demand for many different fields in Technology never ceases. Hence, as you move forward, you will get to work well and not worry a lot about whether you will be work towards your interest or not.
Conclusion:
Both degrees will indeed open the way towards many paths of success for you. However, one must know that the paths are different. And if their interests are not inclined towards those paths, they will find it pretty difficult to stay there and perform well. Additionally, if you are not able to choose from different careers under the courses, you can try seeking counseling from professionals. This will help you a lot in understanding a lot of things and also move forward with the place that will be the most suitable for you.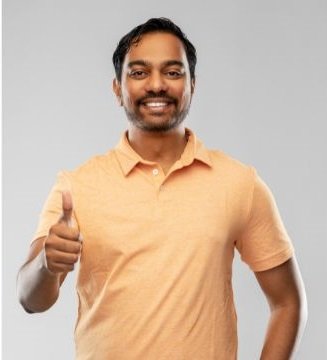 Rahul Kumar is a passionate educator, writer, and subject matter expert in the field of education and professional development. As an author on CoursesXpert, Rahul Kumar's articles cover a wide range of topics, from various courses, educational and career guidance.