Courses are frequently targeted at recent high school pass out students as a way for them to become more familiar with a particular subject matter. Some courses, on the other hand, are geared toward returning students as well as those looking to advance their careers. In most cases, courses can be completed in a few weeks to a couple of months.
When you take a journalism & mass communication curriculum, you could learn how to maintain concentration for extended durations, how to communicate effectively to large groups of people, and how to predict when a scenario might be newsworthy. These abilities can assist you in dealing with stress or other problems that arise in your everyday life.
Why choose journalism & mass communication course?
You may be on your way to a journalism career if you complete this course. Your understanding of how to gather and present information to large groups of people will be useful in news organizations and government positions. If you want to concentrate on writing, you might be able to find work with a newspaper or internet news outlet. If you are willing to work in the video industry, you could consider positions as a journalist or as a member of a journalism support crew.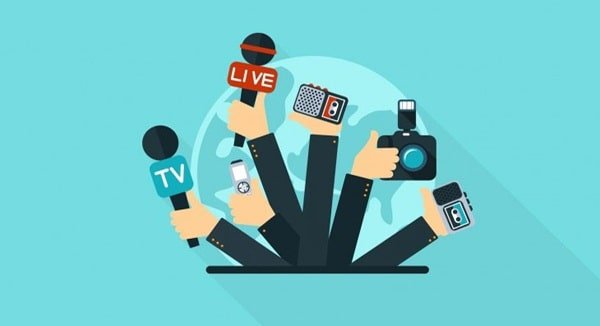 Even though physical newspapers are becoming less common in some nations, journalism continues to exist in a variety of forms and is taught in a variety of schools. By filling out the lead form, you will be able to contact the admission desk of the college of your choice directly.
Eligibility Criteria
The following eligibility requirements must be met by a prospective student to be considered for admission to the MA Mass Comm program:
To be considered, the applicant must hold a Bachelor's degree in any field from a nationally recognized university.
At the graduation level, the applicant must have a least aggregate % of 50 percent to be considered.
Skill set required for Mass Communication course
In contrast to the complicated streams of engineering & medical, there is no "set formula" to follow to be successful in mass communication. To succeed as a mass media and communication professional, however, all that is required is a strong sense of passion, determination, and the appropriate skills. Take a look at the types of abilities and characteristics required to take up a job in mass communication:
Interpretation skills
Interviewing skills
Research skills
Networking skills
Observation skills
Communication skills
Confidence
Creativity
Working under strict deadlines
Working under rough conditions
Expressing thoughts and ideas
Good interviewing skills
Critical thinking
Problem-solving skills
Journalism & mass communication course curriculum
The subjects that applicants study in mass media and communication are determined by the type of curriculum they are pursuing (undergraduate, postgraduate, degree, diploma, or certificate). However, the syllabus of any course that an applicant chooses to pursue includes both practical and theoretical experience in the internships form, field visits, seminars, and other opportunities to gain hands-on experience.
The following is the course syllabus for the two most popular mass media and communication programs – BJMC & MJMC – which are listed below:
BJMC course
Media writing
Still Photography
Print Journalism
Basics of Graphics & design
Indian Culture
Journalism basics
Political & Socio-Economic Scenario
Media ethics & Laws
Broadcasting & print history
Constitution & State politics
Communication theory
Computer in Media apps
Communication & Development
Folk Media
Media Management
Public Relations
Advertising basics
Television Journalism
Radio Journalism
Sound, lights, & camera
Constitution & state politics
Contemporary Issues
Communication Research
Environment Communication
Methods & principles of event management
International & national affairs
Media Research
Advertising Practices
Value Education
Global Media Scenario
Media Organisation
Tribal Communication
Indian Economy & economy fundamentals
MJMC Course
Print Media
TV & Radio Production Techniques
Media Management
Current Affairs
Electronic Media
Print Media- Desk & reporting
Communication basics
New Media Technology
Media Law & Ethics
Development Communication
Advertising
Environment Communication
Photography
Film Studies
Public Relations & Corporate Communication
International & Intercultural Communication
Media and Society
Media & Human Rights
Average Salary
There are numerous job opportunities related to mass communication. The following are the average salaries earned by professionals who work in this field every year: –
Job profile & salary
| | |
| --- | --- |
| Job profile | Average salary |
| Radio Jockey | 3.6 lakhs per annum |
| Advertiser | Rs. 4.5 Lakhs per annum |
| News Editor Anchor | Rs. 4 Lakhs per annum |
| Journalist | Rs. 4 Lakhs per annum |
| Photographer | Rs. 3 Lakhs per annum |
A career in Mass Communication
Mass communication opens the door to a plethora of job opportunities, the majority of which are practical jobs in the natural environment. The field of mass communication can be pursued by those who want to work in the real world and learn new skills.
The people who would like to act as a bridge between two very different subsets of people, which are sometimes referred to as the mirror of society, should consider pursuing a career in this field. Companies are actively seeking mass communicators to help them promote their products and services, making this a promising field to pursue as a career.
Job Profiles & Top Recruiters
The following are the job roles of students who graduate from media and communication programs: –
Radio Jockey
Radio jockeys are people who work in radio stations. They perform songs and come up with new ideas to improve the radio station's customer engagement by interacting with listeners.
Advertiser
Advertisers collaborate with marketing teams to draw attention to a company's products and services, which is critically important for its success.
News Anchor & editor
News anchors & news editors are employed by television news channels and television news networks. They are responsible for filtering the information that is exposed to the audience and serving as the public face of the news channel or network.
Journalist
The work of a journalist is to publish about current events in his or her desired career for publications such as newspapers, magazines, news channels, and even blogs on the internet.
Photographer
A photographer works with an organization, as a freelancer, or as the proprietor of his or her own company. Photographers take and edit professional-quality photographs with their cameras.
Top Recruiters
Mass communication is indeed a highly sought-after course, with many reputable organizations actively seeking graduates with a degree in mass communication. The following are the top recruiters who specialize in mass communication professionals: –
Republic Television Network
Outlook
India today
All India Radio
Door Darshan
The Hindu
Zee Network
Time Network
Specializations of Journalism & Mass Communication
The field of journalism & mass communication is vast, and the options are virtually limitless in terms of career paths. You can browse through the most popular mass communication specializations.
Journalism
The journalism was first written, and it was through writing that the general public was made aware of what was going on. In every medium, from writings to newspaper articles to now reading news on your mobile phone, the fundamental job of a reporter is to gather information, assess it, create it, and present it in a way that is accessible to the general public.
To earn a Bachelor's degree in mass communication, students must first know how to write for the press, then study media history, and then learn about the pattern, the flare, and how to create newsworthy content. You can go on to cover a variety of news beats, including politics, sports, entertainment, technology, and a variety of other topics.
Broadcasting
Radio and television broadcasting is, in many ways, the face of broadcasting. Broadcast media channels, such as radio, television, and the internet, connect with the general public electronically through the use of broadcasting. Broadcasting began in the early 1900s with the introduction of the radio in 1957, which marked the beginning of the modern era. Following broadcasting, television was presented in 1959, with daily broadcasts beginning in 1965, and is still in use today.
Specifically, audio-visual content is made available to the general public through broadcast media channels. Students who major in journalism or mass communication can find work in the broadcast industry as interns or as employees of media outlets (TV & Radio). You could go on to become an anchor for a foremost media source in India, or you could travel the world and report live from different locations. Students who are interested in the technical aspects of the job can gain experience working with production as well as the camera.
Public Relations
What role do public relations play in the field of mass communication? It's a fairly straightforward process. In addition to reporting news, one has to report for an organization and, as a result, is promoting the organization for which you work. Public relations are concerned with the development and promotion of a company's brand image, as well as the preservation of the organization's reputation.
A public relations campaign is focused on keeping a good impression in the eyes of the general public or the media. If you enjoy interacting and want to pursue a career in public relations, this is the position you should pursue.
Event Management
If you're wondering how an occasion is planned out, know that it takes months to plan and execute a successful event that results in a profitable outcome. Event Planning as a profession necessitates the ability to plan, create, and organize a variety of events. A gathering that could include anything from a campaign rally to a music festival to the hosting of a college festival In an event management company, individuals specialize in various aspects of the event management industry, from logistics to creation to handling expenditures and accounts to promoting the event itself.
The primary goal of organizing an event, on the other hand, is to promote a product and attract the appropriate target audience. The following are examples of the events that are hosted:
Fashion events
Festivals
Conferences
Sports Events Meetings
VIP Events
Parties
Charity Events
Concerts
Wedding
Roadshows
Exhibitions
Launches
Advertising
Advertising is a form of expression. A creative, eye-catching, and interesting piece of art is required for it to stand out from the crowd. Advertising is a method of communicating with consumers about a product and service through the use of paid promotions from customers. Advertising is always prevalent, whether it is paid or not paid to advertise.
Advertisements can be found everywhere, whether on television, radio, in newspapers, on billboards, or the internet. Nowadays, an advertisement appears before one can even begin watching a YouTube video. There are numerous advertising agencies that design, develop, and promote the concept that a client desires.