In the present world of technology and communication, people want to keep themselves updated about the latest developments and changes that keep on happening around. Before knowing about how to become a journalist in India, let's understand about Journalism.
Journalism is a field that spreads information about the things that are happening in and around the world. Television, radio, and newspaper are new media which has revolutionized themselves completely in a way the news is broadcasted.
Journalists play an important role in this field.
Presently, journalism as a career stands for a respectful profession. It is also a challenging option to make a career in it. The journalisms are responsible for good growth in every nation.
The core requirement of journalism is to educate, inform, and for enlightening the masses on different issues that revolve around it.
In today's world, direct reporting of the events is not all enough, more professionalism and specialization in the journalistic practice is best needed. Hence, presently, an aspiring journalist specializes in different areas like politics, economics, finance, and others.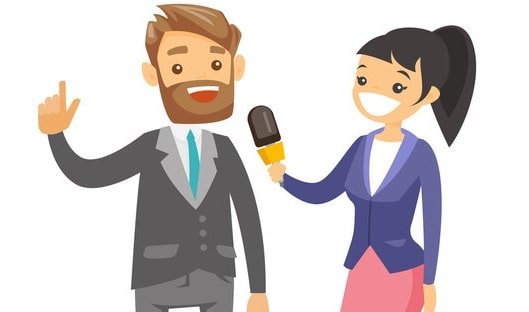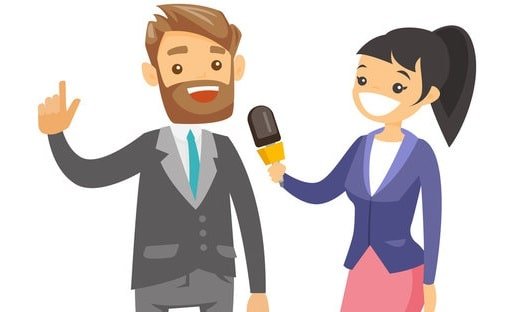 Eligibility criteria to become a journalist
For a bachelor's degree in journalism, you must be an XII pass and for a PG course, you should have completed your graduation degree in journalism. Some of the private institutes and colleges also offer a 1-year course in journalism. You can apply for this course after class XII.
You can go for specialized journalism courses also if you want to be a sports journalist, photo, and television journalist or want to go for a press law.
These courses are available to educate the candidates in technical fields. If you want to be a journalist, then you should have a passion for following the latest news, the ability of writing, and, producing new stories in an appealing style.
Also Read: How To Become a News Anchor in India
Skills required for becoming an expert journalist
You must have good communication skills, both verbal and written. This can help you build a successful career in the field of journalism. Various journalists interview people in person, on phone, through emails, and on other platforms online.
They are responsible for reporting to editors and are required to tell a story to their audience, online, through broadcast, or printing means. For the ability to express logically, clearly and for maintaining a strong interpersonal relationship, good communication skills are important.
Additionally, journalists should also be able to cultivate their critical thinking and possess data analysis skills. You need to have an ability to synthesize, skepticism, and a knack for sorting information quickly. The journalists have to be expert text readers and should be able to place information in a way that can be easily understood by others.
Personality skills
An aspirant should have a curious mind
Great will power for presenting information in an effective, concise, and precise manner
He should be able to express, and arrange though in form of oral and written communication.
He has to be confident, structured, and diplomatic while interviewing celebrities and the public. They should possess the skill to filter important facts from the least important ones. The capability to accept criticism and the keenness for rewriting is highly important in this career.
Additional skills required for a journalist
Journalism is a complex field. This field involves the use of various technological tools that varies from one job to another and one story to another. You need to learn how to handle digital recording device and the digital cams which are linked with mobile devices or laptops.
Social media platforms like Facebook, Twitter have also turned out to an important thing in the field of reporting. The candidates who are more tech-savvy and can handle video and audio streaming, blogs or websites; get more chances of making a successful career in the field of journalism.
The research work is also important in reporting. A candidate must be aware of how to use spreadsheets, databases and must be familiar with advanced search engine capabilities. Many news agencies also lookout for a candidate that knows well about SEO coding and search engine optimization.
Journalists can also be asked for editing their video and audio content. This makes it important for every candidate to know various editing suites like Pro Tools, Final cut pro by Apple, and others. Moreover, it helps to know about basic printing, layout, and designing and about the software which is used in the process.
Different streams of journalism
If you want to be a journalist, then you can get various options to make your career in any of the available options. You can be a journalist in electronic media, in print media, or others.
The jobs in print media journalism include magazines, newspapers, news agencies, or digests.
And, the jobs in electronic media journalism involve radio, television, and digital age media internet.
Easy four steps to becoming a journalist
Take a bachelor degree
For starting your career in the field of journalism, you need to have a bachelor's degree first. Based on the journalism type you can go for any, like broadcast journalism or for an investigative one. This will assist you to learn about particular journalism. It will offer a sense of broad journalism knowledge. Make sure you are an expert in English and communication.
Improve your writing skills
Apart from getting a bachelor's degree, you need to have good writing skills. You can improve it by writing about different subjects. You can either start blogging for being a good writer, and you can also start writing articles to improve more by doing.
This way you can make your portfolio and can grow in the professional journalism field.
Expert tip: You can make a personal website for showcasing your work and also for expanding your online presence. This is easy and quick to set up by using templates found in Squarespace or WordPress.
Generate connections with editors and reporters
Networking is highly important in every field. It is important for the fields that require effective communication like journalism. The best way to build your network is by getting in touch with the editors and reporters that you admire the most.
Once you get connected to them, tell them about your professional goals and experience and ask them for expert advice that can assist you in making your career in the field of journalism.
Take up an internship with a media company, magazine, or a newspaper
An internship is an important step in every journalism field. This helps in gaining exposure in this field. You get to know about the regular life of a journalist. You can experience his life.
As a trainee, you check stories, collaborate story ideas, and even help the team in final editing, before the news gets published.
As new publications continue popping up on regular basis, the journalism field has various opportunities for aspiring candidates. By following the above-mentioned steps, you can see yourself as a professional journalist and can reach heights in long term.
Types of jobs available for a journalist
As a journalist, you can have various job profiles and career choices. Some of the best ones available are:
Be a photojournalist
Be a researcher
Be a copywriter
Be a public relation specialist
Be an editor
Be a social media specialist
Or be a reporter
Salary of a journalist
In India, a journalist's salary depends on various factors like experience, industry, education, etc. You can apply for series of entertainment channels, news agencies, news channels for jobs soon after completing your journalism course.
As a beginner copywriter in the field of journalism, you can earn around 1, 72,888 in a year. A mid-level copywriter gets a chance to earn 298,315 per annum and at the senior level post, you can earn 617,479 in a year.
As a beginner editor in the field of journalism, you can earn around 1,84,838 in a year. A mid-level editor gets a chance to earn 359,978 per annum and at the senior level post, you can earn 916,592 in a year.
As a fresher reporter in the field of journalism, you can earn around 120,805 in a year. A mid-level reporter gets a chance to earn 303,391 per annum and at the senior level post, you can earn 614,631 in a year.
Conclusion
Many youngsters these days want to have a job where they can showcase their skills and can have fame and name all together. Journalism is one field that offers such candidates an opportunity to make their career in this industry. As a journalist, you will not only earn good money, but it will also make you popular if you are capable enough.
As a journalist, you should have a passion for writing, a great skill of editing and researching. You will also play an important role in the nation's development. So if you are willing to make a fascinating career filled with name and fame, then journalism is the best field for you.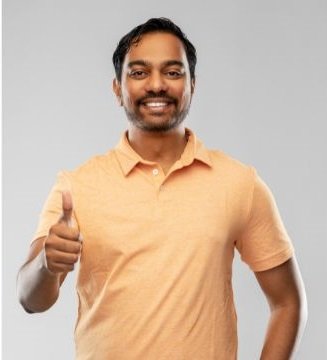 Rahul Kumar is a passionate educator, writer, and subject matter expert in the field of education and professional development. As an author on CoursesXpert, Rahul Kumar's articles cover a wide range of topics, from various courses, educational and career guidance.