From the analysis of blood patterns to firearms, and from DNA sampling to psychological testing, the forensic science world proffers various career paths to everyone willing to be a part of a fascinating journey.
What is Forensic Science?
Forensic science is used in the Indian legal system. The experts look at various evidences by considering scientific principles. Forensic work applies to criminal cases; it also applies to civil proceedings.
The forensic scientist in India also lays stress on investigating the crime scene, where a crime has taken place. They search for clues that can assist other investigators in finding more about their crime. Their work focuses more on physical science.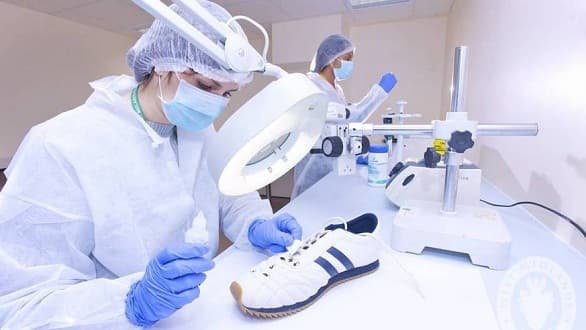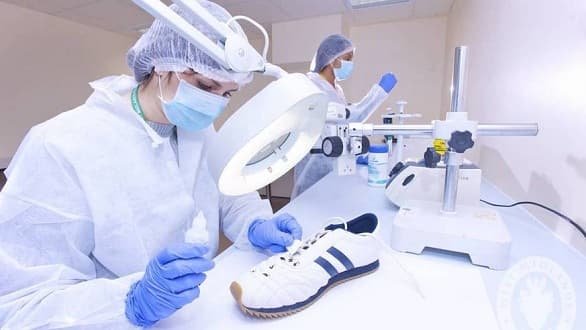 Working of a forensic scientist
Forensic scientists are the experts that also work as crime scene investigators that are responsible for collecting evidence from various crime scenes. They are also known as the technicians that work in a lab setting.
Irrespective of their particular role play, these forensic experts are detail-oriented, organized, and also have high-end ethical standards. The way they handle evidence is of more importance for gaining convictions against suspects.
These experts work in various disciplines from toxicology to anthropology and in other scientific fields too. Forensic scientists also have to testify in law court related to their work findings. They explain their work in a way that a person without having a science background can also well understand. The defense lawyer may also question these forensic experts about their methodologies used and about their conclusions.
Educational Qualifications to become a forensic scientist
3 years undergraduate course, Bachelors in science in forensic science
It is a 3-year bachelor's degree program that has 120 semester credit working hours. The curriculum of this forensic course includes various subjects like
Fingerprint Analysis
Criminal Procedure
Evidence
Studies related to crime victim
Constitutional Issues of criminal procedure
Crime causation theory and more
The students who are having B.sc degree in forensic science, they have an entry-level position as an investigator in a crime scene, as a technician in forensic science, or be a forensic pathologist.
For joining this bachelor course, a candidate needs to complete his diploma course or high school with at least 50% marks.
2 years post-graduate course, Masters in science in forensic science or a post-graduate diploma
The post-graduate degree in forensic science prepares every candidate for the most advanced position within this industry of forensic science. It has 40 credit hours that includes important subjects like
Biological evidence
Criminalistics
DNA analysis
Trace evidence
Toxicology
Drug analysis
Patterns of blood splatter and much more
The candidates who are willing to complete their Master in science in India should have scored around 3.0 GPA. These aspirants can grab a senior-level job in departments like police, crime labs, drug enforcement administration, which is a government agency, in-hospital laboratory, medical companies, etc.
3 years doctoral course, M.Phill or Ph.D. in forensic science
You need to have a doctorate if you want to be a lecturer in this field or want to go for research. For a leadership position also, you must have a Ph.D. degree. Some of its core subjects include,
Concepts of physical evidence
Instrumental Analysis
Analysis of controlled substance
Concepts of physical evidence
Advanced Forensics
Research designing
Forensic and law science
Substance analysis
For joining a doctoral degree, a candidate has to complete his master's degree and should have gained around a 3.0 GPA. He/she can go for a specialization in a field like Forensic Botany, Forensic Entomology, Forensic Ballistics, Forensic Chemistry, Forensic Serology, Forensic Toxicology, and forensic biology.
You can also be a forensic science with your MBBS background. Soon after completing MBBS, the candidate can go for MD in forensic science.
Responsibilities of a Forensic Science expert
A Forensic Science expert works in labs and at crime scenes.  At the crime scene, they perform the following duties:
They are responsible for analyzing crime scenes for determining which evidence has to be collected and how it has to be collected.
Take pictures of evidence and crime scene
Outlining crime scenes
Recoding the findings and observations, like evidence position and location.
Collecting evidence like fingerprints, weapons, and bodily fluids.
Cataloging and preserving evidence for transferring it to crime labs.
Reconstruction of crime scenes
In labs, the forensic science experts perform the following:
They perform microscopic, biological, and chemical analyses based on evidence collected from crime scenes.
They have to explore links between the criminal activity and suspects, by making use of DNA results or other scientific analysis.
A forensic expert has to consult with experts in various fields like toxicology and odontology.
These forensic science experts also work as a generalist that performs all the duties listed above. They are specialized in some sciences and techniques. A forensic science expert is also popularly called an investigator of a crime scene or criminalist.
They collect evidence at a crime scene and perform technical and scientific analysis in offices or labs. Forensic science experts work in labs that are specialized in engineering or natural science. They work as a forensic chemist or biologists.
They make use of chemicals and lab equipment like microscopes while analyzing the evidence.
They use computers for examining the substances, DNA, and some of the evidence that is collected from the crime scenes.
Forensic experts work for matching evidence as weapons or vehicles.
Skills required for becoming a forensic expert in India
A forensic scientist must have the skills like identifying, collecting, segregating, and analysis of physical evidence which involves criminal investigation. A candidate that wants to be a forensic scientist should also possess some technical skills, keen observation, analytical skills, and more.
They should have knowledge in different fields of science that helps in evidence identification, gathering of important information for arresting culprit and interrogating related to crime.
Experience required for becoming an expert forensic scientist
 The best candidate in this field is the ones that have a good experience. So you need to create a resume that includes volunteer work, internships, and a good educational background which should prove that you are qualified enough to be a forensic expert.
A new forensic expert works as an apprentice along with some experienced scientists. They work as a laboratory technician or as research assistance that wants to learn more about the job.
 Job prospects for a forensic scientist
There are various job prospects for a forensic expert. The opportunities are growing at a fast rate. One can find more jobs at state and federal agencies. India has a good financial resource for staffing forensic science experts.
Even the small municipality works in federal or state crime labs when evidence is required to be processed. A forensic expert has to deal with sensitive and confidential information. Even the ones who are working as advisers and contractors should be vetted for ensuring the background.
Salary for a forensic scientist in India
A fresher who gets a job soon after getting a bachelor's degree, there is commonly employed through campus that is organized by their college. An average annual placement as per the top colleges of India is mentioned below:
If you have done your B.sc in forensic science from a Manipal university, then you get an average annual placement of Rs. 4, 50,000.
From a Jamia Hamdard University, you can expect an average annual placement of Rs. 6, 37,000.
Mahatma Gandhi University offers 5, 43,700
An Osmania University gives an average annual placement of Rs. 3, 80,000
Amity University offers an average annual placement of Rs 4, 10,000
Mumbai University offers an average annual placement of Rs 5, 77,000 and K.L university of around 3, 78,000.
You can grab an average annual placement of Rs 4, 50,000 from a lovely professional university.
The jobs which are available to take up after completing a bachelor in science for forensic science are available below:
As a forensic scientist: A forensic scientist is responsible to test evidence that is found on crime scenes. They ensure that all tests are performed correctly and ethically. As a forensic scientist, you can earn 4, 87,950 in a year.
A drug analyst: A drug analyst performs various drug test services that make use of software and equipment and also maintains documents and records at the same time. As a drug analyst, you can earn around 3, 73,820 annually.
Crime lab analysts: As crime lab analysts, they specialize in crime scene analysis for helping them to identify suspects and for exonerating wrongly accused. A salary of around 6, 90,000 can be earned by you as a crime lab analyst.
Forensic serologist: As a forensic serologist, you can earn around 4, 50,000. You need to determine the types and features of blood testing, bloodstain examination, and testimony preparations, and trial preparations.
Forensic toxicologist: As a forensic toxicologist, you need to perform scientific tests on tissue samples and bodily fluids for identifying the chemicals or drugs present in a human body. As a forensic toxicologist, you can earn 10, 00,000.
Conclusion
As a forensic scientist in India, you are responsible for collecting, preserving, and examining the physical evidence during the investigation course.
With the increment in criminals and crime rates, the scope for forensic science is exponentially increasing. The forensic scientists need is great around the world, mainly in India. If you are an aspirant to become a forensic scientist in India, then get yourself enrolled now.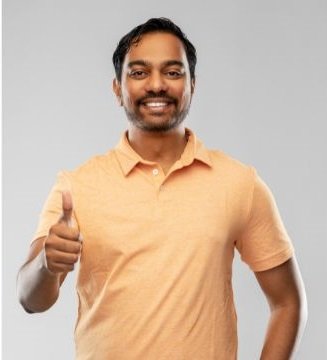 Rahul Kumar is a passionate educator, writer, and subject matter expert in the field of education and professional development. As an author on CoursesXpert, Rahul Kumar's articles cover a wide range of topics, from various courses, educational and career guidance.