Biotechnology is a really large field that encompasses the combination of two science fields, namely biology and technology, and it provides answers to questions such as the cause of genetic diseases in animals and plants, as well as solutions to several problems that are currently in existence. Physical Science, Computer applications, Biology, Chemistry, Mathematics are all covered in this course.
The biotechnology course is therefore open to students from both the Medical and Biological Physics departments. Because it is one of the latest branches of biology, it provides students with tremendous opportunities for research and discovery in the future.
Biotechnology courses after high school include immunology, virology, cell and medicine, bioinformatics, microbiology, molecular biology, and other fields, which provide students with a wide range of options for further study and employment opportunities.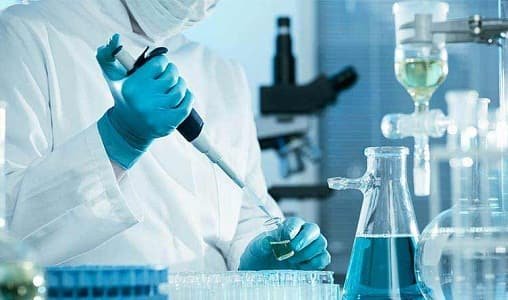 Eligibility
To be considered for admission to the course, candidates must meet the required eligibility requirements, which are listed below.
For both the Higher Secondary and Higher Secondary levels, candidates must achieve a minimum composite average of 50 percent (45 percent for SC/ST candidates).
Tenth-grade students should take Physics, Biology, and Chemistry as their main subjects, with a minimum aggregate score of 60 percent in all three subjects.
Admission Process
Do you want to know when the entry test for biotechnology courses? The following are the most frequently encountered admission & qualifications for the Biotechnology program after the 12th grade:
After completing 12th grade, students who want to continue a biotechnology course such as BSc Biotechnology must first complete XII in science subjects from a known board of education.
The following are the entrance examinations for Biotech courses in India after 12th grade:
All India Biotechnology Entrance Examination
Entrance Exam of Jamia Milia Islamia
Entrance Examination of Anna University Biotechnology
Common Entrance Test of Indraprastha University of Guru Gobind Singh
Entrance Examination of Central University Biotechnology
Certain subjects are required for Biotechnology courses, which are primarily subjects from the science stream, such as physics, biology, mathematics, and chemistry, among others. After 12th grade, a combination of any of these subjects, such as MPC subjects and BiPC subjects, is required for biotechnology courses.
Students planning to study abroad must have a valid class XII passing certificate, transcripts, and a satisfactory grade point average from an accredited board of examinations. Some universities require applicants to submit SAT or ACT scores to determine their level of proficiency. The majority of international universities require non-native English speakers to submit a proficiency test to be admitted. The IELTS and TOEFL tests are the most widely used.
What does it take to become a biotechnologist?
STEP 1: Enroll in science subjects in high school to begin.
Students must choose a science subject in their eleventh-grade year because only students who have chosen a science stream are eligible to apply for this course.
You have the option of selecting either PCB or PCM as your subjects.
STEP 2: Give the entrance examinations.
A person must take a national & state-level entry exam for admission to a variety of Biotechnology programs to be considered for admission to various colleges offering Biotechnology programs.
Step 3: A Bachelor's B.Tech or B.Sc in Biotechnology or any other curriculum from a reputable college is the third step in the process.
Step 4– Participate in internships while in college.
Step 5 – Look for work.
Syllabus of Biotechnology Course
Now as you are aware of the main biotechnology courses available after 12th grade, let's take a look at the syllabus for biotechnology courses in general. In the Biotechnology course syllabus, the following are the major subjects & topics that would be covered:
Life Science
Environmental Biotechnology
Molecular Genetics
Biological Chemistry
Enzyme Technology
Microbiology
Medical Biotechnology
Biodiversity and Taxonomy
Structural Biochemistry
Nanobiotechnology
Bioinformatics
Cell Biology
Developmental Biology
Biomathematics
Undergraduate Courses of Biotechnology
Students who have a natural aptitude for biology, as well as its technological factors, can enroll in biotechnology courses to further their education. Over the last few decades, India has made significant strides in the field of biotechnology.
The advancement of biotechnology has compelled colleges to offer biotechnology courses after the 12th grade. What exactly are these programs and how to submit an application for a biotechnology course? Let's try to get some more specific answers to all these questions.
Sc Biotechnology
Tech Biomedical
Bioprocess Technology B.Tech
Cellular Engineering & Molecular B.Tech
E. Biotechnology
Tech Biotechnology
B.Sc Biotechnology
An undergraduate course in biotechnology that deals with the study of cellular and molecular processes are the B.Sc in Biotechnology. The primary goal of the course is to develop a variety of technological solutions based on living orgasms and biomolecular interactions. The three-year curriculum includes theory-based biological studies as well as fundamental computer programming skills.
Duration: 3 Years
Average Fees of course: 2 – 4 LPA INR
Average salary: 4 LPA INR
B.Tech in Biotechnology
After the 12th grade, the most famous biotechnology course is the B.Tech. in Biotechnology. The course provides an in-depth examination of life forms in technological domains, placing equal emphasis on both practical and theoretical concepts. Students pursuing a B.Tech in Biotechnology will gain an understanding of how one can apply for bio-engineering studies to product development.
An extensive range of core subjects is included in the curriculum. The majority of the subjects are concerned with techniques for adapting various life forms to human requirements.
Duration: 4 Years
Average Fees of the course: 50,000 – 3 LPA INR
Average Salary: 5 LPA INR
B.E. in Biotechnology
In general, a B.E. in Biotechnology program provides theoretical studies on biological molecules and living organisms, as well as their application in the development of useful products. In contrast to the B.Tech curriculum, B.E coursework places a greater emphasis on theoretical subjects rather than practical sessions.
Duration: 4 Years
Average Fees of the course: 10,000 – 4 LPA INR
Diploma Biotechnology Courses after 12th Science
Coursework for a Biotechnology diploma is focused on biotechnology as well as its applications over a short period. The course is fairly straightforward & combines innovation with biology to conduct research and development. It primarily concentrates on biochemistry, chemistry, microbiology, engineering, genetics which are all applications of 10+2 PCB subjects in one form or another.
Graduates can continue their education by enrolling in any undergraduate course for further study or by participating in work placements after completing their diploma.
Diploma graduate students in biotechnology have a wide range of employment opportunities in testing & research facilities. Their other employment options include positions as bio-technicians in a variety of industries.
Career Options after 12th in Biotechnology
Biotechnology has a wide range of applications and is interdependent with many different industries. The focus of biotech in India is extremely broad, with a wide range of job opportunities available to graduates in the field. A biotechnologist's responsibilities can range from research and development to administration & teaching, among other things.
Biotechnologists are well-versed in a variety of concepts, including applied science, cell biology fundamentals, and molecular biology, among others. It assists them in obtaining employment in horticulture, labs, the commercial sector, and even teaching. Biotechnologists are in high demand for research-based positions in the public sector, which attracts a large number of applicants.
Several public sector organizations, such as the Department of Biotechnology, provide employment opportunities to biotechnology graduates who are well compensated. Aside from that, pharmaceutical companies such as Hindustan Lever, Ranbaxy, Dabur, and others provide biotechnology specialists with job opportunities and pay grades.
The following are the most popular areas for biotechnology specialists to be recruited and designated in terms of job titles.
Job designations
Research facility
Development & research
Pharmaceutical companies
Medical institutions
Marketing
Food manufacturers
Top recruiters
Teacher
Science writer
Sales representative
Corporate Executive
Bioinformatics
Biotechnologist-
Safety Specialist
Analyst Environmental
Quality Control Officer
Research Associate
Production In-Charge
Research Scientist
Marketing Manager
Biotechnologists Salary
Biotech grads are allowed to obtain a productive pay scale in a variety of fields and fields of expertise. The average earnings grade that is offered is determined by several factors. Some of the most important factors that influence the salary level for biotechnologists include job designation, industry, demand for biotechnology, company reputation, and a variety of other considerations.
Various multinational corporations and research institutes have consistently provided excellent career options to qualified individuals, according to the most recent statistics released by the Indian government. The biotech industry is presently growing at a rate of 20 percent and is expected to reach 100 USD billion by 2025, according to the government of India. The average annual salary ranges from 2, 29,238 to 8, 28,746 INR per year, depending on the position.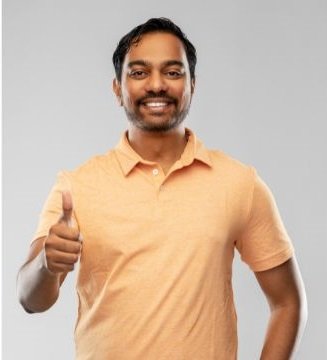 Rahul Kumar is a passionate educator, writer, and subject matter expert in the field of education and professional development. As an author on CoursesXpert, Rahul Kumar's articles cover a wide range of topics, from various courses, educational and career guidance.