The most straightforward and brief definition of the BTech Biotechnology Course is that it is a course where a student learns a practice the engineering of living things, medicines, technology, and other useful applications. But the key thing to keep in mind is that it is an undergraduate level, of course, to enter the broad spectrum of the biotechnology enterprise industry. The good part is that the BTech Biotechnology graduate student has opened doors in the private and public sectors. So, in terms of India's overall career scope, a student doesn't even need to deal with unemployment because both the private and public sectors are involved.
The B.Tech Biotechnology course is an in-depth course specially designed to serve students' knowledge of biology and technology.
However, between the full course duration, there are other activities that also come into play to make the student feel familiar with different tools and equipment related to this specific Biotechnology field.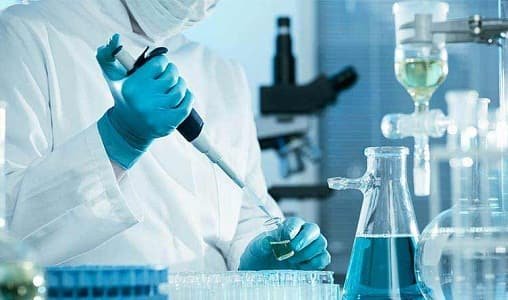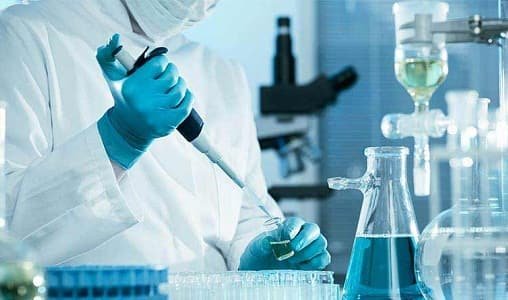 Course Summary
It is a complete four-year duration, of course, in which there are a total of eight semesters present, and each of the semesters is designed to offer a piece of great knowledge to the student about different subjects. This course mainly focuses on subjects like Bioprocess Engineering, Animal Biotechnology, Chemical Engineering Thermodynamics, Molecular Biology, Instrumentation plus Process Control, etc.
If a student got above 65% to 75% of all combined marks in 10+2 with subjects like biology, chemistry, maths, and physics, he/she is eligible for BTech Biotechnology Course. But the key thing to remember is that it is the basic criteria for this specific BTech Course. Talking about this course's average fee may vary from institute to institute, but the estimated value is around 25 thousand to  2.5 lacs Indian rupees.
B.Tech Biotechnology Course Details

| | |
| --- | --- |
| Course Name | Bachelor of Technology In Biotechnology Engineering. |
| Degree | Bachelor of Technology |
| Duration | 4 Years |
| Average Fee | 25,000 To 2.5 Lacs |
What Is BTech Biotechnology Engineering?
Like mentioned earlier, Biotechnology engineering is the brand of application biology and chemical engineering standards, in which an eligible student learns about various useful applications, medicines, living things, chemicals, etc. However, another relevant section of the full course is to provide in-depth knowledge to the student about the genetics of living cells and also about tissue culture. Moreover, it might also include the domestication of animals, improvements through breeding, artificial selection, and plants' cultivation.
Besides the biological practices and subjects, this course also includes physics, maths, and chemistry. This course's overall motive is to help a BTech graduate student grab different opportunities from different enterprises or industries such as food processing, chemical, bio-products, pharmaceutical, etc. As a student, there are some other fields or in-depth fields present that you can explore for a specialized career. These are the subjects that a BTech undergraduate student must follow or master; however, there are some other practical activities also present that can enhance the abilities of a student in a practical manner. Many colleges allow their students to participate in self-management, computer skills, numeracy skills, arguments and debates, and analytic skills.
Eligibility For BTech Biotechnology Engineering
There are two significant ways to be eligible for the B.E Biotechnology Engineering; the first and most common way is for a student to have qualified the 10+2 with at least 65%  to 75% of passing marks. However, the subjects must be physics, chemistry, maths, and biology in 10+2.
The second way is to be eligible via the IIT entrance examination; for this, a student must qualify through joint JEE exams. After qualifying the JEE joint exams, a student must apply for the counseling process; this is the method when a JEE qualified student allotted to a specific college as per the rank in the JEE exam.
Admission Process
The admission process works like this: first, a 10+2 passed student fills the form for JEE examinations. From the JEE examination, students allotted to different colleges as per their ranks on the state level, national level, and University levels.
When a student qualities in the JEE Mains, and Advanced, then he/she can get admission to IITs and NITs.  However, few other popular entrance exams were also conducted by the Indian government to select the capable students for BTech graduation via exams like VITEE, TS EAMCET, KETC, and many more.
Syllabus For BTech Biotechnology Engineering
As mentioned earlier, the BTech Biotechnology Engineering Course included a total of eight semesters. And a student gets four full years to complete and pass through these eight semesters. After completing these eight semesters, a student can apply for various job opportunities. He/she can also take it to the next level by pursuing it in-depth with proper specialization.
| | |
| --- | --- |
| Semester 1 | Semester 2 |
| English | Mathematics-LS II |
| Mathematics – I | Material science |
| Physics | Principles of Environmental Science |
| Chemistry | Biochemistry |
| Basic Engineering-I (Civil and Mech.) | Basic Engineering II |
| | |
| --- | --- |
| Semester 3 | Semester 4 |
| Enzyme technology | Molecular Biology |
| Genetics and Cytogenetics | Bioprocess Principles |
| Immunology | Biophysics |
| Microbiology | Momentum Transfer |
| Chemical process calculations | Chemical Engineering Thermodynamics |
| Mechanical operations & heat transfer | Biostatistics |
| German /Japanese/ French Phase – I | German /Japanese/ French Phase – II |
| Computer Skills | – |
| Personality and Development-III | – |
| | |
| --- | --- |
| Semester 5 | Semester 6 |
| Vector Biology and Gene manipulation | Protein Engineering |
| Animal Biotechnology | Bioinformatics |
| Analytical Techniques | Instrumentation and Process control |
| Plant Biotechnology | Genomics and Proteomics |
| Medical Biotechnology | Plant Biotechnology |
| Mass Transfer | – |
| Mass Transfer laboratory | – |
| Personality Development V | – |
| | |
| --- | --- |
| Semester 7 | Semester 8 |
| Bioreactor design | Bioethics, IPR & Patent rights |
| Bioseparation Technology | Bionanotechnology |
| Fermentation technology | – |
| Food Biotechnology | – |
The top students always share their experiences about what helped a lot to score highest in each semester. The first and foremost thing is to analyze the exam pattern because, in this way, you can get a firm idea about the essential things out of this big syllabus. The second most important thing is to manage the time effectively because each student has the same amount of time to cover up the full syllabus.
But your performance depends upon time management, and it is not only about the Biotechnology engineering course, instead, but it also applies to almost all levels of academic preparations.
BTech Biotechnology Engineering Career Opportunities
There are many renowned and most paid job roles present that you can apply for or get selected in this field of Biotechnology engineering. Not only in India but for further research or studies and even for a job, you can apply in other countries as well. Eventually, it all depends upon the abilities that you learned or acquired during the full four duration of the BTech Biotechnology Course.
Every economy of this world needs the biotechnology experts and specialized candidates, which means there are a lot of opportunities present to grab if you complete this course after investing your full four years with proper dedication. Along with the government sectors, there is a high need for specialized biotech engineers, making this field a continuously growing field. Let's look at some of the high demand job roles that you can apply for after graduating from BTech Biotechnology.
As the title suggests, Biotechnology Experts is a person who expertized in this field with the maximum possible specialization. Talking about the work role of an expert in this field, so the major role a person plays with the title of "Biotechnology Expert" is by providing the data about the various fields like technology, chemical, health, safety, and environmental areas by conducting in-depth research. However, a person can stick with his/her research needs to take it to the next level, and the best part is that you don't even need to struggle to raise funds for your research.
Biotechnology Patent Analyst
Analyst in this Biotechnology engineering field is the highest paid job title, in which a person masters the analytic skills with deep specialization. The title of a "Biotechnology Patent Analyst" suggests that a person with this job role deals with different departments in which he/she analyzes the data of documentation, implementation, various designs, and different research. The best thing about this job title is that a fully able candidate can easily assume four to six lacs of salary packages in both governments and private sectors. Also, the Biotechnology Patent Analyst job title comes into the most in-demand and continuously growing fields.
A Biotechnology Executive is a person who helps in developing different methodologies objectives to assist in the research on a specific subject. The subject can be from any field like medical, chemical, processing, and any other field. Ultimately, the role of a Biotechnology Executive is to lead or guide people in a specific research project by providing different development and research strategies. Not only this but for solving complex problems related to a deep research project, a Biotechnology Executive contributes to further data gathering from a specific subject.
A research associate is in charge of maintaining and organizing different laboratory operations. Another short but brief definition of a research associate is that he/she can be a person who helps in analyzing different chemicals of body fluids by performing various tests. Some people in India know about the research associate as a laboratory associate, which is not a completely opposite definition. However, it is also another very high demanding job role, and many candidates apply to this job role all over India.
There are some of the most famous and well-known job roles in India in this field of Biotechnology. However, there are many other job roles also present that you can apply for after graduating with your BTech degree in Biotechnology. You can apply for job roles like a Pharmaceutical associate, Chemical assistant in the chemical processing field, Biomedical assistant, Biological researcher assistant, and so on. No doubt that there are many other job roles and job opportunities present, you just need to explore them on your own to find the best-suited one for you.
Average Salary Package of An Biotechnology Engineer As Per The Job Role
In terms of salary, there is nothing to complain about in the Biotechnology Engineering field. You can earn in lacs after giving your precious time to master or acquire the BTech degree in the Biotechnology field. In the below-given chart or table, you can look at the average salary as per the leading job titles.
| | |
| --- | --- |
| JOB TITLE | AVERAGE SALARY (INR) |
| Biotechnology Expert | 5 To 6 Lacs |
| Biotechnology Patent Analyst | 4 To 6 Lacs |
| Biotechnology Executive | 3 To 5 Lacs |
| Research Associate | 2 To 4 Lacs |
BTech Biotechnology: Top Institute
Now it is time to look at some of the most nationally and even internationally famous institutes in India for BTech Biotechnology graduation.
IIT, Delhi  (Indian Institute of Technology, Delhi)
The number one IIT of India is the IIT, Delhi, where you can complete your BTech's graduation by acquiring all subjective, objective, and practical knowledge. The annual fee for this institute is 2 lac 19 thousand rupees, after getting qualified via entrance examination, you can continue your studies by paying 219,000 rupees per year.
IIT Kharagpur (Indian Institute of Technology, Kharagpur)
By clearing the JEE advanced entrance examination, you can get a seat in IIT Kharagpur, if you got selected via counseling. However, the base fee per year is around 80 thousand Indian rupees, which you have to pay per year to pursue Biotechnology studies.
IIT Roorkee (Indian Institute of Technology, Roorkee)
IIT Roorkee is still one of the most popular and strong base-building IIT in India, if you want to pursue your career in Biotechnology and want to get a proper placement; then you can look for selection in IIT Roorkee during the counseling period. The base yearly or annual fee for IIT Roorkee is around 213,000 rupees, and after you need to pay it for four years.
IIT Guwahati (Indian Institute of Technology, Guwahati)
The IIT Guwahati is situated in Assam state's beautiful area, a perfect place for students to continue their studies in BTech. Talking about the annual fee of IIT Guwahati, so if you want to study the Biotechnology course in BTech undergraduate, then you have to pay 205,000 rupees per year.
Also Read: B.Tech Agriculture Course: Eligibility, Syllabus, Career, Duration
B.Tech Biotechnology Course Frequently Asked Questions
What is the duration of B.Tech Biotechnology Course?
The duration of the B.Tech Biotechnology course is for four years. You will have eight semesters in the entire course.
In what areas I will be able to conduct research after completion of B.Tech Biotechnology Course?
You will get a chance to conduct research in many different area and some of them include Applied Microbiology, Plant Biotechnology, Medical Biotechnology, Bioinformatics, and environmental Biotechnology.
What kind of job opportunities will I receive once I complete B.Tech Biotechnology Course?
A person with B.Tech Biotechnology degree will be able to get a number of job opportunities. You will find options in both public sector and private sectors as well. You can start working as research assistants, research associates, scientists, technical officers, Technical assistants, and pool officers. You will also receive many other job opportunities in many areas.
What is the process of admission for B.Tech Biotechnology Course?
You will have to clear the entrance test for getting admission into the B. Tech Biotechnology Course. You will have both national level entrance tests and also state level test. Only after you clear the test, you will be able to apply for counseling and only then you will be able to get admission in a good college. JEE is one of the most common entrance exam that you can take up if you wish to get admission in this course. You should have scored at least 75 percent marks in your 10+2 class for getting admission.
What will be the average course fee for B.Tech Biotechnology Course?
The course fee for the B.Tech Biotechnology Course is around Rs 1.25 lakhs to Rs 10 lakhs per annum. But if you are getting admission from a private college you will have to pay this high. If you choose to get admission in a government college or university, then it is going to pay less for it.
What will be the starting salary of anyone who completes B.Tech Biotechnology Course?
The salary is not a bar for those complete this course. You will be able to get many different opportunities from many different sectors and area. The starting salary for a person with B.Tech Biotechnology is Rs 5,00,000 to Rs 8,00,000 per annum. That means you will be able to earn quite good at the very beginning itself. That will also increase after a few years of experience.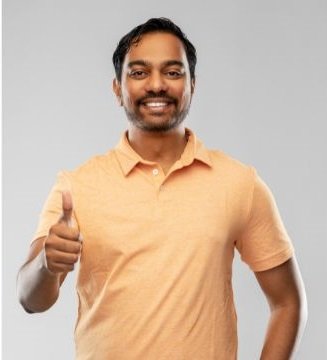 Rahul Kumar is a passionate educator, writer, and subject matter expert in the field of education and professional development. As an author on CoursesXpert, Rahul Kumar's articles cover a wide range of topics, from various courses, educational and career guidance.