The three branches of India's defense forces, the Indian Army, the Indian Navy, and the Air Force, are well-known. However, are you aware of the three branches' Special Forces? Many of us, most likely, do not. These three arms of the Indian Armed Units each have their special forces to deal with any dry emergency. The Indian Army's Special Forces are known as the Para Commando, the Indian Navy's are known as Marcos, and the Indian Air Force's Special Forces are known as Garud Commando.
Many applicants who are aware of these forces wish to join them. They are unable to do so owing to a lack of information. We are attempting to give you information on how to join the Indian Air Force's Garud commando in this article.
Garuda is a demi-god—a mythical entity half man, half eagle—with enormous power in Indian Hindu mythology.
Officers are the leaders of any unit. They lead their men into battle, and the most important decisions of any operation are in their hands. They are responsible for the lives of all men under their command. To become an officer in the Indian Air Force, a candidate must have a bachelor's degree in any field and a minimum graduation grade point average of 60%.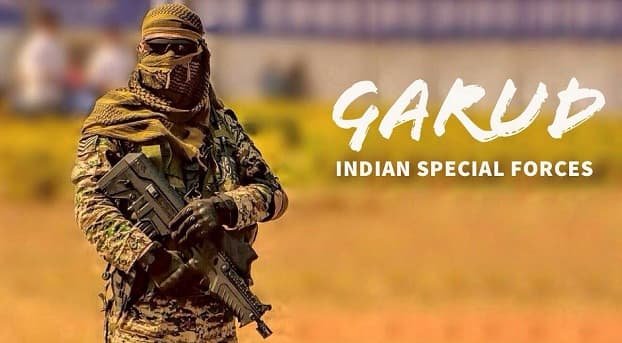 There are two methods to join the Indian Air Force as an officer. CDS Entry or AFCAT Entry are two options for applying. Garud officers are only recruited from AFCAT Entry since CDS is just for those interested in joining the flying branch. The Indian Air Force conducts the AFCAT exam twice a year, and information on it may get obtained on the official AFCAT website of the Indian Air Force.
GARUD COMMANDO'S BRIEF HISTORY
The daring assaults by Pakistan-trained terrorists on two major air bases in Jammu and Kashmir in late 2001 gave rise to the IAF special /commando force. Even though the attacks get successfully rebuffed, the Indian Air Unit recognized the need for a specialized person to protect its essential and sensitive assets. As a result, the IAF decided to develop an elite commando unit for specific Air Force missions.
The squad was known as Tiger Force but was later renamed 'Garud Force.' The first group of 100 volunteers from the Indian Air Force's No. 1 Airmen Training Centre in Belgaum, Karnataka, were sent to Gurgaon, Haryana, for commando training. The Garud Force was founded on February 6, 2004, in Delhi, with 62 of the original 100 volunteers completing the training curriculum satisfactorily. The Garud made their first public appearance on October 8, 2004, at Delhi's Air Force Day celebrations.
GARUD COMMANDOS RESPONSIBILITIES
The commandos have to get trained to defend airfields against the enemy and terrorist attacks, conduct hostage rescue operations, and conduct Radar Busting, among other things. They also conduct combat search and rescue (CSAR) operations to return Pilots to friendly territory.
IAF Garud Commandos get highly trained to serve as a Quick Reaction Force at Indian Air Force facilities, protect IAF high-value assets, execute search and rescue operations in both peace and conflict, and carry out counter-terrorism and special missions. During disasters, they are frequently called upon to assist civil authorities with disaster relief activities.Apart from protecting the IAF's sensitive infrastructure and installations, Garud commandos are also involved in counter-terrorism, hostage rescue, disaster relief, and military operations in the national interest.
HIRING, PLACEMENT, AND TRAINING
The GARUD commandos get primarily chosen through two stages based on commission. Airmen selection procedure for non-commissioned vacancies and GDOC ground duty trainees for commissioned positions.
Through Airmen Section Centres, this selection for GARUD gets done directly through initial-entry recruiting (civilians), not from volunteers. The recruitment process begins with the publication of a notice/advertisement. Candidates who get judged to be suitable for Garud go through a rigorous mental and physical training program. Candidates only have one chance to become a Garud trainee, but once they have met the requirements and finished training, they become a permanent member of the force and remain in this career stream for the length of their service in the Indian Airforce.
Although Garud training is theoretically the long Indian SOF training at 72 weeks, Phase 1 basic military training is only 12 weeks long (converting civilians into partly trained soldiers). To become a fully qualified Garud Operator, candidates will typically go through five steps, which include:
Pre-Selection and Hiring
Selection
Initial military training
Basic SF instruction
Advanced SF Instruction.
A Garud applicant may spend up to three years in training, from boot camp to fully qualified and operational.
Male volunteers who want to join the Indian Air Force can apply for Garud. Commissioned officers and enlisted soldiers can both volunteer that. Candidates for Garud will work as an IAF (Security) tradesman in the Group Y (Non-Technical) Trades (IAF, 2017a) Officer Cadets of the Ground Duty branch of the Air Force Academy, Dundigal, are chosen for commissioning. Candidates for GDOC must pass the AFCAT exam. They join the GARUD unit after completing their training.
Garud Commando's age limit
Non-commissioned ranks have a maximum age limit of 23. The top age limit for officers is unknown. However, it is 26 for ground duty officers who volunteer for Garud.
MILITARY INSTRUCTION:
All Garud candidates, like all other trades, will go through a 12-week Joint Basic Phase Training (JBPT) at the Basic Training Institute (BTI) in Sambra. During this phase, you will receive training in the following areas:
A diagnostic exam (DT) and a trade allocation test (TAT) for the candidate's trade allocation, done during the second week of training;
Drill, endurance training, physical training and games, fieldcraft, small weapons, and other relevant disciplines; general service training.
Service knowledge in general
Language instruction in English and Hindi; and
Computer instruction for beginners.
Candidates who complete JBPT will progress to basic SF training and then advanced SF training (if successful).
TRAINING FOR THE SPECIAL FORCES (SF):
Garud is an Indian Air Force Elite Special Force Unit. It was established in 2003 and is India's Youngest Special Forces Unit. It is a force not to be counted, even if it is the youngest Special Forces Unit. Each commando is Para Jump Qualified and also trained in fundamental combat diving. They train with other Special Forces Units of Indian Affairs. However, Garud has a separate process for both Officers and Airmen, compared to the other two forces.
The first phase is a three-month probationary period that consists primarily of physical training and is used to screen promising applicants for the next higher phase. It is held in the Garud Regimental Training Centre (GRTC) in Hindan, Ghaziabad, close to New Delhi.
The Special Frontier Force's great group, the Indian Army, the National Security Group, and paramilitary groups contribute to the next level of special operations training. The airborne operations portion gets completed at the Parachute Training School in Agra for those who qualify. Other specialty domains such as jungle and snow survival, bomb demolition, and so on make up the remaining phases.
Garuds also trains in Jungle Warfare and Counter-Insurgency Army. Active operations to assist Garuds in gaining first-hand operational experience are involved in the final phase of training with operationally deployed special force forces units of the Indian Army. Also, some selected Garuds have received training in countries like the United States and so forth.
STATUS CURRENT
Currently, roughly 1,080 Garud commandos protect the country's air assets, intending to become a 1,500-strong force. Within the ranks of the IAF, Garud Air warriors get inducted as airmen. The person gets divided into 15 different Flights. A Garud flight is roughly similar to a Company in an Indian Army infantry battalion and gets led by a Squadron Leader/Flight Lieutenant officer. The flights get operationally deployed from a variety of Air Force Stations.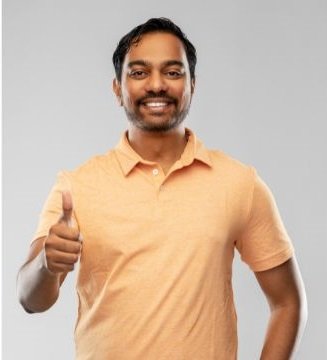 Rahul Kumar is a passionate educator, writer, and subject matter expert in the field of education and professional development. As an author on CoursesXpert, Rahul Kumar's articles cover a wide range of topics, from various courses, educational and career guidance.