Most people might have heard about the CIA, KGB, and Mossad. To the Indian government, RAW is equivalent to these agencies. Yes, RAW is the external intelligence agency of India that works in the shadows to keep our country safe. While most of the time, the functioning of RAW is focussed on the external threat, they are also allowed to deal with internal threats.
The Full form of RAW is Research and Analysis Wing, it is not as big as CIA or KGB, however, they are efficient and more secretive. If you have noticed, it has been only a few years since the term RAW is heard commonly in the media. Before that, we must wonder if a majority of Indians even knew if such an organization exists. However, with knowing its importance and the type of job, there is a large Indian mass that dream of getting a job in RAW. When compared to CBI, NIA, Enforcement, etc. Getting a job in RAW agency India is not easy. In simple words, it is quite impossible.
A person could only dream about getting employed in RAW, there is no absolute solution to getting a job in RAW. This is because of the reason that RAW recruits candidates themselves and there is no system to directly submit an application and join RAW.
However, we have some ways that might help you get a job in RAW after 12 or graduation. Before explaining how to get a job in RAW, we will take a look into the entire agency. How it works?, what are its aim?, how it differs from other Indian agencies? etc.
What is RAW?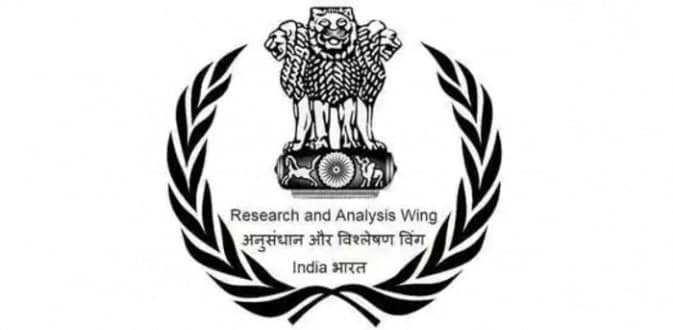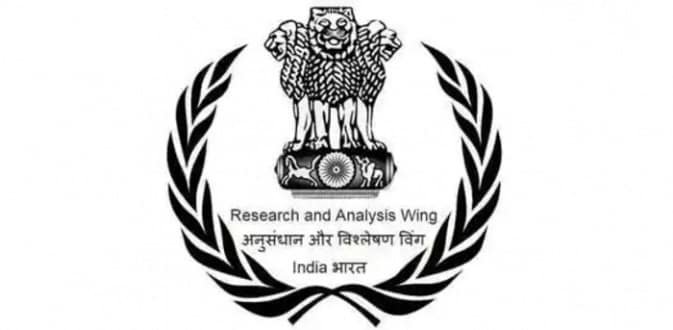 Research and Analysis Wing (RAW) is one of the premier external intelligence agency of India. Most of the people do not know the truth that RAW was formed only because the Indian government had an intelligence failure of detecting the build-up of Chinese army for attacking India in 1962, till those days, the intelligence gathering and external operation were done by the Intelligence Bureau. However, the intelligence failure in 1962 made the Indian government aware of the deficiencies of the current system and therefore, thought of forming a new dedicated external intelligence agency.
As a result, RAW department was established as an external intelligence agency for keeping track of China and Pakistan's move against India. However, RAW, as we know it today, is different today. Today, RAW is spread all around the world and it does not just focus on China or Pakistan. The power of RAW has also grown over the years.
The first leader of RAW Rameshwar Nath Kao is the one who made the RAW diverse and efficient as we know it today. Most of the systems and the well-known success of RAW were all the result of Rameshwar Nath Kao's skills and expertise. But, not too many Indian people are aware of these facts.
Eligibility Criteria To Become a RAW agent –
Should be an Indian citizen
Should know one foreign language.
Should be a patriot, ready to work whenever required
Candidates with extensive and diverse skills are more preferred
The candidate should have graduated with a UG course from any UGC recognized University or college.
Age Limit
To join the Research and Analysis Wing (RAW) applicant age should be less than 56 years. And with this 20 years of government service is also required.
What is the role and aim of RAW?
As already mentioned, the role and aim of RAW are very secretive, as far as we know, these are the only things we know for sure are.
To monitor the military and political developments of other countries against India. In simple words, no matter which country, if they make a military or political move against India, RAW is supposed to monitor it and to make arrangements block such military and political developments.
RAW also has the role to control and if possible completely block or destroy the supply of arms and financial support to terrorists.
RAW also plays an important role in limiting the availability of military hardware to Pakistan and other neighbouring countries from any other western countries or China.
In recent years, media has been showcasing several details of RAW, there is no guarantee that these details and facts depicted in the media is true. The secretive nature of RAW always stays as a hindrance to knowing more.
How is RAW different from CBI and NIA?
Yes, all these three agencies are different from each other and there are a lot more details that we do not know even today. Here is everything we know so far.
CBI and NIA are central investigation agency that could work on the frontlines without any secrecy. However, when it comes to RAW, they always work in secrecy.
Most cases and work handled by NIA and CBI are inside India, on the other hand, RAW does most of its work outside India.
CBI and NIA works closer to the state government and uses Police machinery to perform some of their groundwork, however, when it comes to RAW, they cooperate more with the Indian army, navy, or air force.
CBI and NIA are internal investigation agency and RAW is an external intelligence agency.
CBI and NIA are some time politicized as it comes under the direct control of the central government. However, as far as we know, the central government cannot politicize RAW.
What are the job titles in RAW?
There are only a few job titles in RAW that we know about, the number of details available to most people on these matters is limited. However, as far as we know, these are some of the job titles we know today.
Secretary –
Special Secretary/Additional Secretary
Joint Secretary
Director or Deputy
Senior filed officer
Field officer
Deputy field officer
Assistant field officer
Among these 8 job titles, the first 4 job titles are known to be Group A officers. They are commonly IPS, IFS, IRS, holders. On the other hand, the remaining 4 job titles are Group B or Group C officers.
When it comes to RAW, there is no Sub-Inspector or inspector post like in CBI and NIA. This is one of the things that make RAW different from other central agencies.
Now you know everything you need to know about RAW, however, these details are incomplete, but, no one is to blame since the agency itself is very secretive in nature. Let us look into how to get a job in RAW.
Before going deep into how to get a job in RAW, here are some of the things that you need about RAW agents and job roles.
The job role of a RAW agent could be demanding and very challenging
While most of the field officers or RAW ground agents get to travel around the world, they should know the different language and should have diverse skills.
A RAW agent should be always ready to work and should be ready to learn new things from experience and reports.
If you are an active RAW agent you will not be recognized by the public for the work you do.
Each and everything that happens to a RAW agent would be monitored and there is no personal life.
These are some of the things you need to know before perusing this career, if you cannot do any of these things mentioned, then do not peruse this career. When compared to CBI and NIA, the life of a RAW agent is risky and there is no guarantee where such a life might lead them. In some circumstances, the government would discard them if arrested or killed outside India.
How to become a RAW agent?
We have already mentioned above that there is no direct entry into RAW like in other Indian central agencies. To be frank, you cannot simply look up the website, find a vacancy notification, apply for the job. No, this is not possible with RAW. RAW does not issue such notification nor they have any such recruitment program. However, here are 8 steps and processes involved in becoming a RAW agent.
Get selected in Civil service or elite Indian government job –
The high-level post of RAW is commonly decorated by IAS, IPS, or IRS holders. This has been the case for a very long time and this might not change in the future. If you are looking forward to a Group A job, then you need to get into Civil service and then exhibit your skills and talents. This could trigger the RAW to recruit you to their agency. Most commonly, these days, RAW officers are recruited from central or Indian government intelligence and investigation agencies. Such candidates will already have a foundation for investigation and intelligence work.
Armed forces –
Most of the RAW agents come from the armed forces of India. It could be from the army, navy, or any other branch. There are no clear details of which branch RAW prefers. Some of the experts have commented that officers from the armed forces have the option to get lateral deputation to RAW.
Direct Entry from Universities –
You must remember that you cannot make a request and get directly get recruited to RAW. The RAW has to come to you and recruit you, there is no other option. Even when it comes to direct entry from universities, the RAW agency has to come and cherry-pick the candidates. However, this is a new recruiting strategy that is criticized at the highest level. Therefore, do not expect this strategy to last forever. For the RAW to recruit you from the agency, you need to have strong determination, physical standards, and patriotism. Some unknown sources have mentioned Lal Bahadur Shastri National Academy of Administration as one of the universities.
National Aptitude test and interview –
Even if a candidate is cherry-picked from a university or any other agencies, he/she has to attend and pass the National Aptitude Test in intelligence and also personality and psychology tests. Once they pass all these tests, they need to attend a personal interview, which would decide your future.
As far as we know, there are only these 3 ways to join RAW, there might be other options, however, they are not made public.
Resign –
When recruited to RAW, the candidate has to resign from any present employment. Once you have recruited, you will need to attend training and other sections.
Basic training –
In the beginning, there will be a 10-day training that would be held in Delhi, during this training a general picture of the work and intelligence gathering is introduced to the candidate. Then, the next level of training starts with teaching different languages, techniques, scientific knowledge, handling weapons, etc. Apart from these, the candidates would be made to solve various inactive intelligence cases from ISI, MOSSAD, KGB, CIA, ASIS, etc.
Extensive training –
After the completion of basic training, the candidate is sent for extensive training with the Indian Military Academy, Dehradun. The extensive training commonly lasts around 1 to 2-years. In this training, almost every physical, real-time skills, and tactics are taught.
Monitoring and appointment –
Once you have completed the extensive training, monitoring is done to evaluate the candidate's development and skills. Only after passing this monitoring could the candidate get appointed in a suitable job title in RAW.
None of the steps mentioned above is easy, when it comes to extensive training, some of the experts have mentioned that more than half of the candidates leave the extensive training as they cannot handle the pressure and the challenges.
As mentioned, there are three types of job titles in RAW, Group A, Group B, and Group C. Candidates are recruited to Group A only from Civil service or from existing intelligence agencies of India, they are commonly from IAS, IPS, IRS, IFS, and officers in the armed forces.
Instead of trying directly to enter the RAW, we recommend that the candidates peruse a career in Intelligence Bureau and from the Intelligence Bureau take a transfer to RAW.