The Swayam courses are the newest educational program initiated by the Government of India to achieve a noble goal, access, equity, and quality. This initiative makes sure that education is available to all citizens of India irrespective of caste, religion, state, or color. So far, this program has received positive reviews from all people and it was received with warm greetings by all people.
Now, let us look more into what exactly is Swayam courses and what it means. Swayam full form is actually an acronym derived from "Study Webs of Active Learning for Young Aspiring Minds. Swayam is actually a platform that offers higher education to students and an opportunity to earn the academic credits, which is adequate for candidates to enroll and receive certificates from institutes or universities.
As of today, the Swayam platform offers almost more than 700+ courses from more than 135 different Indian institutions. Anyone could access the Swayam platform without any restrictions and there are no registration charges. The Swayam courses are for students above the class 9th and the course extends up to post-graduation.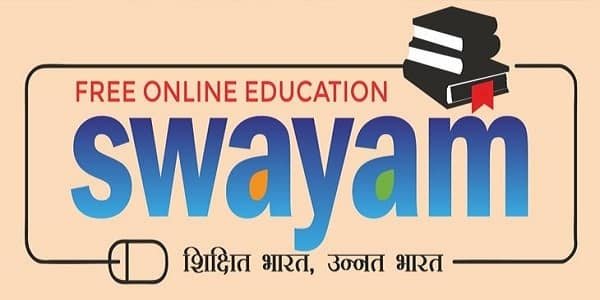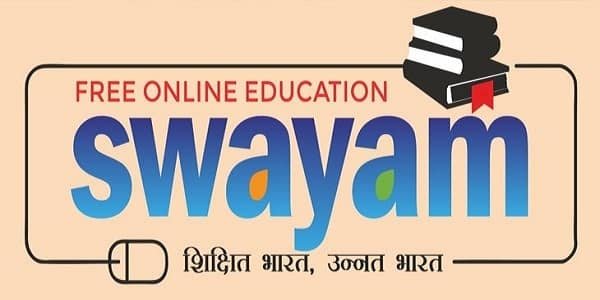 Parts of Swayam course –
Every course offered on the Swayam platform are in 4 different quadrants,
Video lecture
Detailed reading material that could be downloaded or printed
Online discussion forum for clearing doubts
Self-assessment test and quizzes
National coordinators of Swayam courses –
All India Council for Technical Education (AICTE) – international and self-paced courses
University Grants Commission (UGC) – non-technical post-graduation course
National Institute of Technical Teachers Training and Research (NITTTR) – teacher training program
Indira Gandhi National Open University (IGNOU) – out-of-school students
Indian Institute of Management (IIMB) – management courses
National Programme on Technology Enhanced Learning (NPTEL) – engineering courses
Consortium for Educational Communication (CEC) – under-graduate education
National Institute of Open School (NIOS) – school education
National Council of Educational Research and Training (NCERT) – school education
Swayam course eligibility criteria –
As far as we know, to enroll for the Swayam course there are no specific eligibility criteria. The main aim of the portal is to offer courses to every individual irrespective of their background. However, the only eligibility criteria we know of is that the student should be an Indian citizen and the courses are available for students who have completed the 9th standard.
Apart from these basic eligibility criteria, the eligibility criteria would depend based on the course you choose. Some of the under-graduate courses require minimum pass marks in 12th and post-graduate require graduation from the undergraduate course.
Swayam course exam and details –
To pass any Swayam course, the candidate or student should secure at least 40 percent marks in the overall online assessment test conducted by the course coordinators. Only if the candidates secure minimum 40 percent marks, the course coordinator would provide a certificate only if the candidate secures a mark equal to 40 percent or more than it.
Swayam course portal and details –
Portal: – https://swayam.gov.in/
The medium of communication: – English and Hindi
Number of courses: – 400+ scheduled courses
Swayam course duration –
The course duration of Swayam courses is different based on each course. However, the portal offers courses based on the duration. If you visit the portal, you will find the option to select a course based on the duration. The maximum duration of Swayam courses is limited to 24-weeks. The duration ranges from 4-weeks, 6-weeks, 8-weeks, 12-week, 15-weeks, 16-weeks, and 24-weeks. A candidate could choose a course with any of the above-mentioned duration.
More about courses offered by the Swayam program –
Swayam courses are more diverse than most people anticipated and at the same time, it is more than what most people know. The courses are split into two main types.
Credit courses
And non-credit courses.
A credit course is designed in such a way that it is taught for at least a semester as a part of a curriculum or subject. But, non-credit courses are designed in such a way that it focuses on improving specific skill-set and could be an awareness program that does not belong to any specific curriculum.
Under these two main types of courses offered by Swayam, the course is categorized into 11 basic sections.
AICTE-NITTTR courses
Law
Mathematics and Science
Annual refresher program in teaching (ARPIT)
School
NPTEL Domain
Humanities and arts
Education
Architecture and planning
Engineering and technology
Management and commerce
Apart from these, here are the actual number of courses subject wise 0
Engineering – 167 certification courses
Science – 131 certification courses
Art and design – 21 certification courses
Business – 83 certification courses
Education and teaching – 36 certification courses
Humanities – 61 certification courses
Social science – 75 certification courses
Personal development – 10 certification courses
Mathematics – 40 certification courses
Data science – 6 certification courses
Health and medicine – 13 certification courses
Computer science – 36 certification courses
Programming – 20 certification courses
Here are some of the best courses offered by Swayam, the courses listed below are picked randomly.
1. Digital Land Surveying and Mapping – IIT Roorkee
2. Equipment design – IIT Roorkee
3. Industrial automation and control – IIT Kharagpur
4. Nonlinear System Analysis – IIT madras
5. Process Control Design, Analysis, and Assessment – IIT madras
6. Experimental Stress Analysis – IIT madras
7. Material Characterization – IIT madras
8. Fundamentals of MIMO Wireless Communication – IIT Kharagpur
9. Power Management Integrated Circuits – IIT madras
10. Introduction to Civil Engineering Profession – IIT madras
11. Kinematics of Mechanisms and Machines – IIT Kharagpur
12. Geographic Information System – IIT Kharagpur
13. Microprocessors and Microcontrollers – IIT Kharagpur
14. Machining Science – IIT Kanpur
15. IC Engines and Gas Turbines, IIT Guwahati
16. Energy Efficiency, Acoustics and daylighting, IIT Delhi
17. Bi o-Informatics: Algorithms and Applications – IIT Madras
18. Data Analytics with Python – IIT Roorkee
19. Python for Data Science – IIT Madras
20. Entrepreneurship Essentials – IIT Kharagpur
21. Strategic Performance Management – IIT Kharagpur
22. Behavioral and Personal Finance – IIT Kharagpur
23. Six Sigma – IIT Kharagpur
24. Financial Statement Analysis and Reporting – IIT Roorkee
25. Introduction to Retail Management – IIT Bangalore
26. New Product Development – IIT Bangalore
27. Advanced Corporate Strategy – IIT Bangalore
28. Brand Management – IIT Bangalore
29. Business Planning & Project Management – Savitri Phule Pune University
30. Advertising – Jain Narain Vyas University Jodhpur
31. Supply Chain Management – Avinashilingam Institute for Home Science Higher Education for women Coimbatore.
32. Innovation and Start-up Policy – IILM Institute
33. Demystifying the Brain – IIT Madras
34. Electronic Theory of Solids – IIT Kharagpur
35. Computational Systems Biology – IIT Madras
36. Chemical Applications of Symmetry and Group Theory – IIT Kharagpur
37. Forests and their management – IIT Kanpur
38. Introduction to Brain & Behaviour – IIT Kanpur
39. Bioengineering, An Interface with Biology and Medicine IIT Bombay
40. Essentials of Biomolecules, Nucleic Acids, and Peptides – IIT Guwahati
41. Advanced Chemical Thermodynamics and Kinetics – Indian Institute of Science Education and Research Mohali
42. Friction and Wear of materials – NPTEL
43. Awareness Programme on Solar Water Pumping System – IGNOU
44. Electronic Systems for Cancer Diagnosis – IIT Bangalore
45. Patent Drafting for Beginners – IIT Madras
46. Roadmap for patent creation – IIT Kharagpur
47. Introduction to Cognitive Psychology – IIT Guwahati
48. Strategy and the Sustainable Enterprise – IIT Bangalore
49. Access to Justice – CEC
50. Design and pedagogy of the introductory programming – IIT Bombay
Swayam course fee structure –
There is no need to pay anything to use the Swayam portal. It is absolutely free of all costs. Unlike most of the courses, this one is really beneficial for those people who have internet access. However, to acquire the certificate, the candidate should pay a fee. But, this fee is comparatively very low and affordable to all the people.
Swayam course online registration –
To enroll for a Swayam online courses, the user should register in the portal. The registration process is not very complicated, the step by step procedure to register for the course is mentioned below.
Step 1: First visit the website https://swayam.gov.in
Step 2: On the website, you will find the option to Sign-in/Register
Step 3: Click this option and then on the next page click the appropriate option. You there is an option to sign-up using "Microsoft account, Google, and Facebook account" just click the option and enter the account details.
Step 4: Once, you have created the account, you should verify the account using the verification ID sent to your email ID. Enter the verification ID to activate the account.
Step 5: After activating the account, all you have to do it login to your account and then select the course you need to learn.
Swayam course graduate career –
Like all the other regular courses, the courses from Swayam also offers the same career options. The career option for a Swayam course completed candidate depends on the course he/she has perused and graduated.
Every detail mentioned above was collected from the Swayam portal. If you want to gain more knowledge or if you have only limited time in hand, Swayam could prove very useful.
Swayam Course Frequently Asked Questions
How many years is a Swayam Course?
Swayam Course is a multi-faceted course that consists of numerous certificate. When it comes to duration, it depends upon the portal offers that you will visit to select the course. Each course has their different duration.  The maximum duration of this course is around 24 weeks. Apart from this, the course also provides 4-week of duration, 6 weeks of duration, 8 weeks of duration, 12 weeks of duration, 15 weeks, 16 week and 24-week duration. Aspirants can choose a specific course with any one of the duration.
What is the minimum qualification for Swayam Course?
Well, there is no specific academic criterion to pursue the Swayam Course. But Candidates must have completed at least Class 9th to make his/ her career in this course. Moreover, the eligibility criteria may differ from course to course that you will choose.
For Undergraduate Courses: Candidate who wants to choose UG level course must have completed their 10+2 from any recognized board.
For Post Graduate Courses: Candidate who has passed their graduation is eligible to apply for PG level course.
Which certificate is best in Swayam Course?
Every course has its importance in its respective field. It depends upon the candidate which type, of course, he/ she can pursue. Well, the Swayam course is categorized into 11 basic sections. Each section includes numerous subjects which are divided accordingly streams. Some of them are-
131 Certification Courses in Science
167 Certification Courses in Engineering
83 Certification Courses in Business
20 Certification Courses in Programming
36 Certification Courses in Computer Science
6 Certification Course in Data Science
13 Certification Course in Health and medicine
40 Certification Course in Mathematics
10 Certification Course in Personal Development
75 Certification Course in Social Science
61 Certification Courses in Humanities
21 Certification Courses in Art and Design
4. What are the top educational institutes/ colleges/universities that offer Swayam Courses?
Indian Institute of Technology Madras
Indian Institute of Science Education and Research Mohali
Avinashilingam Institute for Home Science Higher Education for Women Coimbatore.
Jain Narain Vyas University Jodhpur
IIT Banglore
IIT Delhi etc.
IGNOU
IIT Bombay
Savitri Phule Pune University
5. Can I apply online for Swayam Course?
Yes of course. The candidate should register himself/ herself in the portal. You can visit the official website of the Sayam Course and apply for the admission procedure.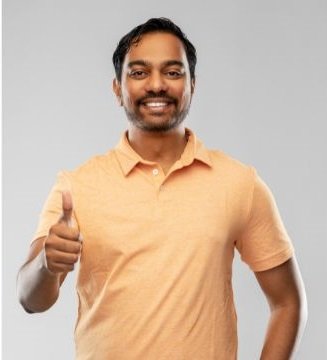 Rahul Kumar is a passionate educator, writer, and subject matter expert in the field of education and professional development. As an author on CoursesXpert, Rahul Kumar's articles cover a wide range of topics, from various courses, educational and career guidance.