NDRF stands for National Disaster Response Force and is one of the most important forces in India. There were some very strong reasons behind the formation of this force. One of the main reasons why NDRF was formed is after natural calamities like Gujarat Earthquake, Orissa Cyclone, and Tsunami is the Indian Ocean. The authorities make sure to form a department for handling natural Calamities and disasters in an effective way. They came up with a management plan. As a result to this, Disaster Management Act was formed in the year 2005.
Based on this Act, National Disaster Response Force was formed with the help of statutory provisions in the Act. This force will handle all the disasters related to nature and also man-made disasters. This will help on minimizing the damages and deaths as well. This team is basically responsible for relief and rescue operations during the time of natural disasters. A number of operations were carried out by the NDRF team in India. They have saved more than one lakh lives and have completed more than 70 operations. They are capable of handling chemical disasters, biological and nuclear disasters.
NDRF (National Disaster Response Force) in India is having 12 battalions at present, and every battalion is having 1149 people in it. Out of these people, every battalion has three persons from CRPF and BSF. Also, each battalion has two persons from SSB, ITBP and CISF as well.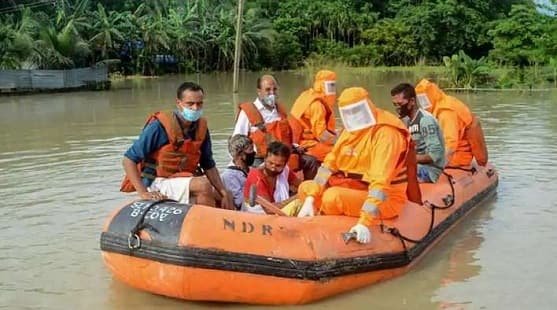 The director-general will be head of the NDRF team, and which is usually an IPS officer, and the chairman of this force will be the Prime Minister of India. It is going to be a central government job if you join the National Disaster Response Force.
Eligibility criteria for joining NDRF in India:
If you wish to join National Disaster Response Force, then you will have to meet certain eligibility criteria. The qualification usually differs on the kind of post that you are applying for. But you will have to make sure that you meet at least the below-mentioned criteria.
You should have at least a diploma, bachelors or master's degree as per the post that you are applying for.
The minimum age requirement is 18 years, and the maximum age is 25 years. So, always make sure that you meet this criterion.
You should be an Indian citizen to apply for the NDRF posts.
Apart from this, you should know that a civilian will not be able to join the NDRF (National Disaster Response Force). Usually, it consists of people from CRPF (Central Reserve Police Force), BSF (Border Security Force), ITBP (Indo-Tibetan Border Police), SSB (Sashastra Seema Bal) and CISF (Central Industrial Security Force).
How to join the NDRF?
Here is the process of how to join NDRF (National Disaster Response Force) in India:
You should first download the notification from the internet.
Read all the instructions and details carefully to make sure that you meet all the eligibility criteria.
You will have to choose the correct post for which you are eligible and make sure you meet the education qualification required for the post.
You should now fill in all the details that are asked for in the application.
After once you are done with filling in the application, you can attach all the documents that are asked for in the application and submit them.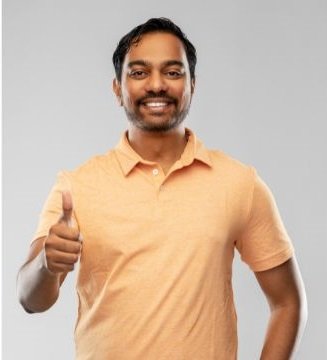 Rahul Kumar is a passionate educator, writer, and subject matter expert in the field of education and professional development. As an author on CoursesXpert, Rahul Kumar's articles cover a wide range of topics, from various courses, educational and career guidance.