Hospital Administration is a new field that came up in recent years. It is not like that jobs didn't exist in this sector, but there was no such unique categorization. At the moment, the Hospital Administration or Hospital Management has come up as a whole new field. Many education institutes in India have also started offering management courses in this field. You will be delighted to know that Hospital Administration is one of the most lucrative options in the Healthcare Industry, and you can enter this field without any medical experience as well.
If you look at the historical trend, you will notice that the senior doctors or medical staff used to manage the administrative tasks at the hospital. Things have changed since then, and today, most of the hospital wants to employ professionals to handle these administrative tasks. The professionals can offer a better experience to the patients, and it also reduces the chance of errors. In other terms, it can be said that having professionals in hospital administration can directly impact the profitability of the hospital.
You would have guessed it by now, the people working in hospital administration are responsible for managing the hospital. They are responsible for facilities, maintenance of facilities, insurance claims, billing department, stock maintenance and a lot of other things. These are the people who ensure that the financial and the physical resources of the hospital are used most efficiently. If you are interested in this domain, then you can go ahead and pursue a course in Hospital Administration. There are multiple options at Bachelors and Masters Level.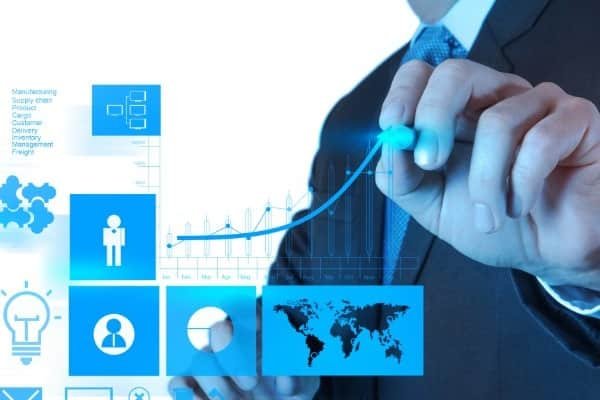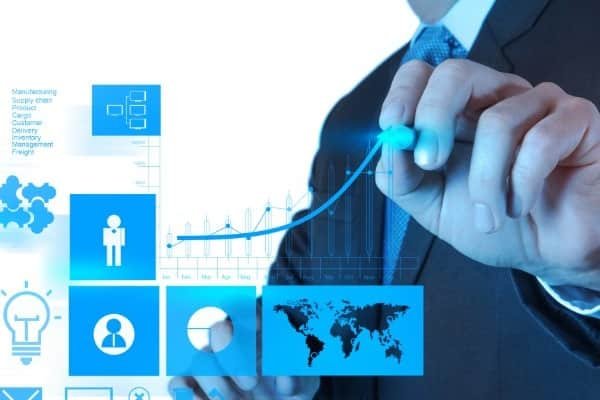 In this article, we are going to share all the information about the courses in Hospital Administration. You can carefully go through the details below if you are willing to make a successful career in Hospital Administration.
Options for Courses Available in Hospital Administration
There are many different courses that you can pursue in Hospital Administration. You will find courses at Bachelor Level and even at Master Level. We have highlighted all the available option in this section. Check them out now.
Bachelor Level
Bachelor of Hospital Administration / Management
Master Level
Masters of Hospital Administration / Management
PGD in Hospital Administration / Management
MBA in Hospital Administration
Sc. in Hospital Administration
Doctorate Level
MD in Hospital Management
Phil. in Hospital Management
Eligibility Criteria
After selecting your course, the next question would be about the eligibility criteria of the course that you are interested in. In this section, we have mentioned the general eligibility criteria for these courses. It should be noted that the criteria may vary as per the individual course and institute.
There are specific skills that you should possess if you would like to work in Hospital Administration. These skills include good communication skills along with fluency in English, friendly and compassionate personality, ability to work under pressure, quick decision making, patience and good knowledge of computers.
Bachelor Level
If you are planning to pursue a Bachelor Course, then you have one option. The option available to you in Bachelors in Hospital Administration. To be eligible for this course, you need to have cleared 12th, and at the same time, you must have secured a minimum of 50% in the school.
Master Level
If you are interested in pursuing a Master's degree in Hospital Administration, then should have completed the Bachelor's degree with at least 50% marks. You can check out the pointers below for more information.
For M.Sc. Level course, it is mandatory for you to have Science in 10+2 with Biology as a subject.
You must also have Physics and Chemistry as a mandatory subject for pursuing M.Sc. in Hospital Administration.
It depends on the college, and some colleges offer you an M.Sc. in Hospital Management without having a relevant degree at Bachelor Level.
If you wish to pursue MBA in Hospital Administration, then you can go ahead with any degree.
The admission for MBA happens through the qualifying entrance exam, and you need to appear in CAT, GMAT, MAT, XAT or CMAT to get admission in the college.
We would recommend you to check the college's website to get the exact information about the eligibility to enrol under Master's level course.
Doctorate Level
For pursuing a Doctorate Level Course, you should have completed a Bachelor and Master Level Degree. To be eligible for the course, you should have scored minimum 50% in your Masters. Apart from this, it is also mandatory for you to have completed the Masters in the same field.
Admission Process
If you meet the eligibility criteria, then you would need to start with the admission process. This would be the first step in getting admission. In this section of the page, you will find the admission process related to the courses at a different level. We would recommend you to visit the college's website for accurate information.
Bachelor Level
The bachelor level course has a duration of 3 years, and it has six semesters. The shortlisting mostly happens on a merit basis. However, some institutes also hold entrance exams for admissions. After you clear the initial shortlisting, you will have to go through group discussion and personal interview. Some of the good institutes to pursue BHA are National Institute of Medical Science, Amity Institute of Hospital Administration, Geetanjali University, Dayananda Sagar College of Hospital Administration and Padamshree Group of Institutions.
Master Level
The Master's course is of 2 years, and during the course duration, you will learn subjects according to your choice. If you are opting for an MBA, then you will be learning about the management aspect and the business aspect of the hospitals. If you are doing M.Sc., then you will be oriented towards Science and Technology. The job responsibilities will vary according to your course. If you wish to know about the admission process, then you can go ahead and check out the details in the points below.
For the M.Sc. course, the best colleges include Manipal University, SRM University, Amity Institute, TISS, IMS, AFMC, BVY, Calicut University, King George's Medical University and Andhra University.
You would need to appear for the relevant entrance exam for getting admission in M.Sc. The admission will be based on the performance in the exam along with the PI. Some of the entrance exams that you might want to appear for are TISS, Manipal Exam and University of Calicut Entrance Exam.
Some of the institutes have merit-based admission process, and in such colleges, you would need to apply based on your marks. Once you are shortlisted, you will be asked to go through the counselling session, which usually includes PI or GD & PI.
For MBA, the admission is like any the usual MBA degree. You go through the CAT or any other entrance exam. You would then have to apply for colleges you are interested in. once that is done, you will have to go through Group Discussion & Personal Interview.
Doctorate Level
The admissions at the doctorate level are purely at merit basis. You should meet the cut-off set by the institutes. If you are performing very well in your field, then some of the universities may even invite you for a doctorate program. Apart from this, you will have to go through personal interactions as well to confirm your admission at this level.
Career & Job Prospects
We all pursue courses to ensure a bright career. It makes sense to investigate the career and job prospects before enrolling into a course. There is no point in doing a course that doesn't have a lot of demand in the market. To help you in judging the worth of the course in hospital management, we have listed the jobs and positions available at various levels. Check them out below –
Bachelor Level
There are multiple job profiles available after you complete the BHA. You can get a job in one of the following designations.
Administrative Officer
Centre Manager
Facility Manager
Floor Manager
Hospital Administrator
Sales Manager
Teacher or Professor on Campus
Master Level
The job profile that you get after the Master's in Hospital Administration would depend on the course that you pursued. M.Sc. has a particular set of job profiles, and MBA also has a specific set of job profiles. We have compiled all the options that you will get in the pointers below.
Assistant/Senior Hospital Administrator
Assistant/Senior Medical Superintendent
Blood Bank Administrator
Chief Operating Officer
Health Information Manager
Healthcare Administration
Healthcare Finance Manager
Healthcare Service Manager
Health Insurance Specialist
Hospital Information Manager
HR Administrator
HR Recruiter
Marketing Executive
Medical Director
Medical Service Manager
Organ Transplant Program Manager
Practice Manager
Quality Management Executive
Doctorate Level
Most of the people prefer to work as a professor after completing their Doctorate. People who prefer working in a hospital can easily get a very senior position in the field that they like. Some people also get an opportunity to serve as HOD or Dean in the medical institutes and colleges. After completing your Doctorate, it is up to you on what level you would like to work at.
Salary Offered
You have reviewed the job profiles that are available after completing the course in Hospital Administration. The next important question is the compensation that you will receive. Check out the details of compensation in the section below.
Bachelor Level
The initial salary after completing the bachelor course will be between Rs 2.5 LPA to Rs 5 LPA. As you progress, you can earn more, and as per the present trend, the maximum will be Rs 12 LPA. It also depends on your experience, performance and the college that you are choosing.
Master Level
The salary after Master's level with no prior experience would be anywhere between Rs 3 LPA to 6 LPA. The maximum compensation that you can earn after a master's degree can shoot up to Rs 24 LPA. These numbers are subjective, and there are a lot of underlying factors. One such factor that will govern your growth will be the experience, expertise and performance.
Doctorate Level
It can be said that you will be earning a stipend of Rs 20,000 to Rs 60,000 while you are pursuing your Doctorate. Apart from this, you can make a minimum of Rs 6 LPA after completing your Doctorate. The amount again depends on the previous salary and the experience level of the candidate. It also depends on the domain that you would choose. A professor working in a college will earn a very handsome amount.
Major Recruiters in the Field
Most of us have a dream company that we would love to work for. We are sure that you would also have such aspirations. Before you go ahead with the admission process, we would like to share some of the significant recruiters that people in hospital administration courses. Below is the list –
| | | | | |
| --- | --- | --- | --- | --- |
| Apollo Hospitals | Max Hospitals | Fortis Hospitals | Tata Healthcare | Wockhardt |
| Duncans | Infosys | Wipro | ICICI Bank | Medanta Group |
| Public Health Department | Hospital Consulting Firms | Health Insurance Companies | Medical Software Companies | Kokilaben Hospital |
| Siemens | Dr Lal Path Labs | Philips Healthcare | Care Hospitals | Reliance |
Final Verdict
Hospital Administration or Hospital Management has come up as a very promising domain. A lot of hospitals and healthcare institutes have started employing specialized people in the field. It doesn't matter if you belong to the medical field or not. You can pursue the course according to your interest, and you will be able to find a job. If you are from a medical field and if you pursue the Hospital Administration Course, then you will be able to explore different domains within the field. However, if you are from the non-medical stream and if you would like to take up a course in Hospital Administration, you will face no such difficulty, and you will be able to do well.
Depending on your educational qualification, you can look out for the course that you can pursue. In addition to this, you can also choose a college that offers good placement. If you are pursuing a doctorate level course, then the chances are that you would be working already and you would not have to spend a lot of time in searching for a job. In addition to this, we have tried to cover the maximum possible information about hospital administration courses. If you still have any question, then you can reach out to us, and we will be happy to help you.