In industry, the students who are experts in chemistry are always in demand. They can help organizations with their manufacturing processes, and such expertise is required in various sectors. A lot of students opt for B.Sc. Chemistry, but what if you want to study further? In that case, you can opt for M.Sc. Pharmaceutical Chemistry. Masters of Science in Pharmaceutical Chemistry is a two-year course that is delivered via a semester system. The course is specialized in the chemistry used in the pharmaceutical industry. The course helps the student in understanding the link between the disease and drug development.
Once the drug research is completed, it is often redirected to the plants where safe and effective commercial production can be looked into.M.Sc. Pharmaceutical Chemistry deals in organic chemistry and its relationship with pharmacology. There are many other subjects and domains within the course, and you can explore them while studying. If you are willing to work in the pharmaceutical sector, you can opt for this course, and you will get a head start in your career. We understand that you would be willing to explore more details about the course before actually pursuing it, so we have documented all the information you need. Check out the details below.
M.Sc. Pharmaceutical Chemistry – Introduction & Basic Details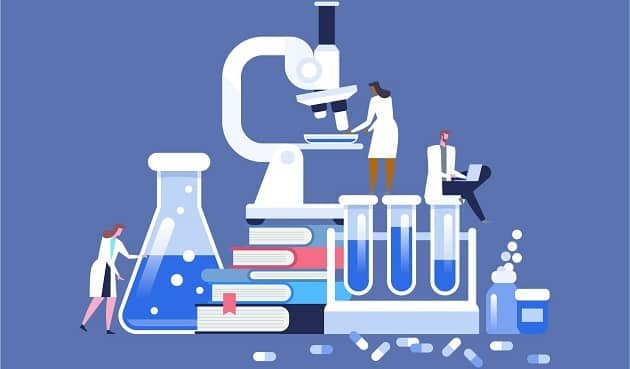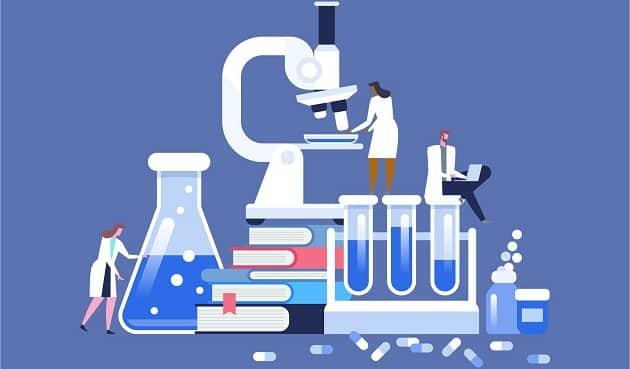 We have given you some of the necessary information about the M.Sc. Pharmaceutical Chemistry. If you are interested in pursuing the course, you can check out the points below.
The course is a two-year course with a total of 4 semesters.
The course will teach you about the chemistry that is behind the drug-making process.
There are theoretical subjects in the first three semesters, and the last semester has practical and projects.
The field has elements of chemistry, biology, organic chemistry and manufacturing process in it.
You can work in a variety of domains after you complete M.Sc. Pharmaceutical Chemistry.
Some of the required skill sets for the course are

Communication Skills
Analytical Thinking
Information Technology
Project Management Skills
Research Skills
Sharp Observation Skills
Team Work
Time Management & Organization Skills
M.Sc. Pharmaceutical Chemistry – Eligibility Criteria
We have given you a basic idea of what M.Sc. Pharmaceutical Chemistry is about. We are sure that you would be interested in checking out the eligibility criteria associated with M.Sc. Pharmaceutical Chemistry. Below are the points, and go through them one by one.
You should have completed 10+2 from a recognized board, and you should have Science Stream in 10+2.
The student should have completed B.Sc. from a recognized university in a similar field.
The student should have scored at least 50% in the last education. In addition to this, the criteria are 45% for students from ST, SC & OBC background.
If you recently gave the exams of last semester in B.Sc., you can apply for M.Sc. Pharmaceutical Chemistry, and you will be eligible on a provisional basis.
There is no upper age limit or the lower age limit for the course.
M.Sc. Pharmaceutical Chemistry – Admission Process
In this section of the page, we have listed the generalized admission process for M.Sc. Pharmaceutical Chemistry. It should be noted that the admission process would vary from one college to another. We have listed the points below to familiarize you with the admission process. If you need more information, you can check out the website of the college.
The first way the student may get admission in M.Sc. Pharmaceutical Chemistry is via entrance test. For the universities and colleges that give admission via the entrance test, they need to register and prepare for the exam. After the exam, the institute will publish the cut-off, and the student will have to go through counselling to get admission. The documents will also be verified during the counselling.
The second way how a student can get admission is on a merit basis. The student would still need to apply for the college, and the colleges will then publish the cut-off list. In such a case, you need to submit the documents if you qualify as per the cut-off. Once all these steps are done, the student will be asked to submit the fee and confirm the admission.
Some of the entrance tests based on which you can get admission are DUET PG, WBJEE, CUET PG & CMRUAT.
For the universities that provide admission via the entrance test, the student should check the handbook to learn about the syllabus. Most of the entrance tests are based on the MCQ pattern, and they also have a negative marking. The student should also be proficient in English, and they should have the good quantitative ability, analytical ability and logical reasoning.
M.Sc. Pharmaceutical Chemistry – Year-wise Subjects
In this section, we have listed the subjects that you will study during the course. Check them out below
First Year
Advanced Chromatographic Techniques
Advanced Organic Chemistry
Bio-Organic Chemistry
Chemical & Instrumental Methods of Drug Analysis
Communicative English I
Medicinal Chemistry Lab
Organic Synthesis Lab
Pharmaceutical Chemistry I
Pharmaceutical Chemistry II
Pharmaceutical Chemistry Lab
Phyto-chemistry
Second Year
Analytical Techniques in Chemistry
Chemical Methods of Drug Analysis Lab
Communicative English II (Common to MSc., MCA.)
Computer Application/Basics (Common to Organic Chemistry)
Computer Application/Basics Lab
Enzyme Technology
Medicinal Chemistry
Pharmaceutical Quality Control and Quality Assurance
Phyto-chemistry Lab
Process Chemistry in the Pharmaceutical Industry
Project Work
M.Sc. Pharmaceutical Chemistry – Best Colleges & Fee
In this section, we have listed some of the best colleges for M.Sc. Pharmaceutical Chemistry. These colleges are listed as per our opinion, and you can check out the government listing for the rankings.
Delhi University
Fergusson College, Pune
Hans Raj College, New Delhi
Loyola College
Madras Christian College, Chennai
Mumbai University
Presidency College, Chennai
Pune University
Stella Maris College, Chennai
The Oxford College of Science, Bangalore
The fee of the college varies from one college to another. The minimum that we came across was close to Rs 2000 per year, and the maximum fee was Rs 1.5 Lakhs per year. Some of the private colleges may have a higher fee. To get accurate information about the fee, payment details and the fee payment schedule.
M.Sc. Pharmaceutical Chemistry – Career Prospects
Students who completed their M.Sc. Pharmaceutical Chemistry can find a job in various domain. Students can find jobs in sectors like colleges, education institutes, biomedical companies, chemical companies, pharmaceutical companies, research organizations, hospitals and defence services.There is no limit to the versatility that you can get. If you wish to study more, you can also opt for higher education.
For the students who wish to study further, they can opt for courses like M.Phil& PhD. These degrees would offer you in-depth knowledge of the domain that you are interested in. These courses will also allow you to work as a researcher or be an expert in the domain. The course in pharmaceutical chemistry would never go out of trend, and you will always find a job after the course. The need for medicines and the need for innovation is always on the rise, and pursuing M.Sc. Pharmaceutical Chemistry, you can bank of this need.
The top employers in this field are
Bakson Drugs Pharmaceuticals, Pvt. Ltd.
Biocon
Dr Lal Path Lab
Dr Reddy's Laboratories
eValueserve
Gratisol labs limited
Hemmo Pharmaceuticals Private limited
Hygro Chemicals Pvt. Ltd.
IMS Health
Indian Institute of Technology
Jubilant
Locusera Solutions Pvt Ltd.
NCBS
Novartis Healthcare Pvt. Ltd.
Parexel
Ranbaxy laboratories
Syngene International Limited
TIFR
Value Edge Research
M.Sc. Pharmaceutical Chemistry – Job Designation & Salary
In this section, we are going to talk about the two critical aspects of the course. Below, we have listed the designations that you can get after completing your M.Sc. Pharmaceutical Chemistry. After talking a little about the designations, we will discuss the salary as well. Knowing the designations will help you understand the kind of jobs you can apply for while looking for a job.
Assistant Manager
Patent Analyst
Pharmaceutical Patent Analyst
Plant Operator
Professor
Quality Assurance Analyst
Quality Control Analyst
Research Executive
Research Officer
Scientific Data Entry Specialist
Scientist
Subject Matter Expert
The post-graduate salary range depends on their prior experience and the companies they are working for. The minimum salary that we found for the post-graduates after this course was Rs 4 lakh, and the maximum that we noticed was Rs 12 Lakh. Here, we are talking about the students with no experience. The salary package would be higher for the students with relevant work experience. It also depends on the kind of employer and designation you have. Working in the private industry fetches you a higher remuneration once you gain a certain level of experience, whereas working in a government organization comes with its benefits.
Frequently Asked Questions
List down the top MSc Pharmaceutical Chemistry entrance exams?
The list includes top entrance exams as:
CUET PG
CMRUAT
WBJEE
DUET PG
Is it possible to become a doctor with an MSc in Pharmaceutical Chemistry?
No, earning this degree does not entitle you to practice as a doctor. To become a specialist, you must first obtain an MBBS degree, a BDS degree, or a Ph.D. degree in your chosen field of expertise. MSc Pharma Chemistry is a master's degree program that allows students to gain in-depth knowledge and working experience in a specific subject or field.
How challenging is the coursework for the MSc Pharma Chemistry degree?
The curriculum throughout MSc Pharmaceutical Chemistry necessitates a working knowledge of drugs, as well as effort, time, and dedication in the pharmaceutical industry. Additionally, if the applicant has taken a course in which they have a keen interest and in which they wish to pursue further study, they will find the coursework to be interesting to complete.
Is it worthwhile to pursue an MSc in Pharmaceutical Chemistry?
Yes, if you have a strong interest in pharmaceutical chemistry and wish to pursue a career in this field, an MSc in Pharma Chemistry is a worthwhile investment.
Is it possible to work internationally after completing this course?
Yes, one can work internationally if they are given the opportunity & meet the requirements of your company.
Are the MSc and MTech degrees equivalent in terms of value?
In contrast to an MSc, an MTech is more focused on technical skills and knowledge. Their monetary value is the same.
When it comes to the application process, what documents are required?
You will need some important documents like
Identity proof
Graduation mark sheet
Class XII mark sheet and its passing certificate
Class X mark sheet
Which country offers the best opportunities for MSC in Pharmacy?
India, the United States, Canada, the United Kingdom, and Germany are all well-known for their pharmacy programs.
What exactly falls under the purview of pharmaceutical chemistry?
The field of pharmaceutics is primarily concerned with both the research of new medications for drug company companies or government organizations. After completing an MSc Pharmaceuticals degree, one can pursue a career in teaching by sitting for exams such as the SLET, NET, and other similar ones in India. Graduate students also have the option of pursuing a Ph.D., which is a more advanced degree.
M.Sc. Pharmaceutical Chemistry – Final Verdict
This was all about M.Sc. Pharmaceutical Chemistry. We are sure that by going through this information, you would have learned a lot about M.Sc. Pharmaceutical Chemistry.This is an evergreen course, and if you have an interest in the field, you can go ahead and opt for the course. Ensure that you choose the right college when you are going for the course. Completing your education from a good college will improve the chances of getting a good job. In addition to this, if you are looking for any other information, you can leave a comment, and we will get back to you as soon as possible.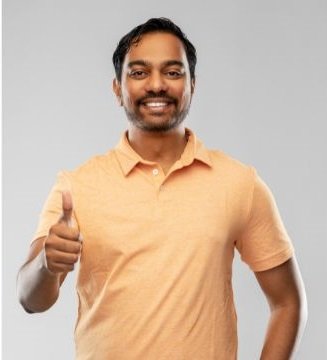 Rahul Kumar is a passionate educator, writer, and subject matter expert in the field of education and professional development. As an author on CoursesXpert, Rahul Kumar's articles cover a wide range of topics, from various courses, educational and career guidance.