CMAT exam is also known as the common management admission test. It is an aptitude test organized by the NTA (National testing agency) for admission in PGDM or MBA courses in more than 1,000 B-schools around India. This exam is conducted online and it takes 3 hours to complete the exam. It includes 100 questions from different subjects which are mentioned below. The total marks kept for the CMT exam are 500.
What is the CMAT exam?
The CMAT is a national-level entrance exam that allows entry into management programs. Since the year 2016, this exam is organized once a year in January month only. Till the year 2018, it was organized by the AICTE every year under the supervision of MHRD, the Indian government. Now for 2019, this CMAT test is organized by the national testing authority.
This exam is a 3-hour online test that is computer-based. It is conducted in one session for evaluating the ability of the candidate around different segments that includes general awareness, language comprehension, logical reasoning, quantitative technique, etc. This test is known for facilitating the institutions for selecting suitable graduate candidates for quick admissions in the management programs.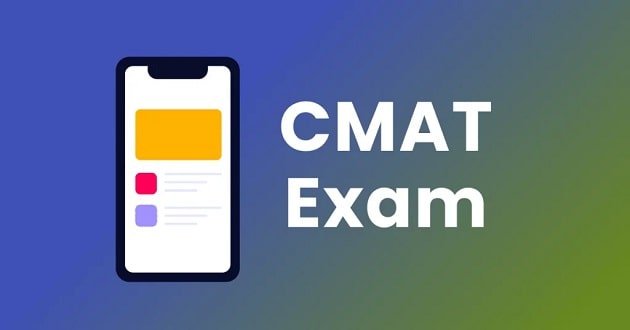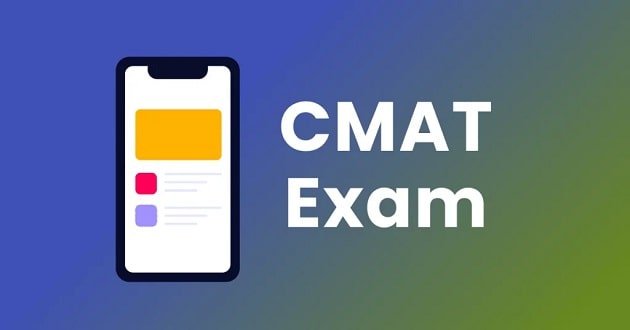 The score of CMAT is accepted by all the approved institutions of AICTE, Constituent colleges, university departments, affiliated colleges.
Exam highlights of CMAT test
The CMAT exam scores allow admission opportunities in MBA colleges. One can easily get admission to more than  1000 MBA colleges. When it comes to difficulty level, you must know that the CMAT exam is important as well as an easy entrance exam for MBA.
The key highlights for this exam include:
More than 1000 MBA colleges accept CMAT scores
It is an online-based exam
A total of 125 questions are asked in the exam
It includes 5 sections, that has 25 questions in every section
It includes subjects like general awareness, logical reasoning, quantitative aptitude, language comprehension, innovation, or entrepreneurship.
This paper is done in the English language
This exam is easy to moderate
-1 is deducted for the wrong answer
Around 90+ percentile is important for easy admission in MBA top colleges
You can get admissions in top colleges of MBA which includes Great lakes, JBIMS, SIMSREE, GIM Goa, etc
Application fees for CMAT exam
The application fees for boys for the CMAT test is Rs. 2000
The application fees for girls for the CMAT test is Rs. 1000
The application fees for OBC or EWS candidates for the CMAT test is Rs. 1000
The application fees for SC/ST or PWD for CMAT test is Rs. 1000
Cutoff of CMAT for top MBA colleges
The cutoff of the CMAT exam varies from one college to another as it depends on different factors which include the level of exam difficulty, number of applicants applied, and others. However, the top MBA colleges accepting CMAT scores range from 250 to 300
Exam pattern of CMAT
The CMAT paper gives a time duration of 3.5 hours. It has 125 objective-type questions in form of Multiple choice questions. For every correct answer, you are given +4 marks and for every wrong answer, -1 is deducted. No extra time is given for attempting the paper. The candidates have to attempt any question from any of the sections within 3.5 hours online. The percentile and merit scores are calculated based on a sectional score.
The CMAT exam includes sections like
Language comprehension: It has 25 questions that carry 100 marks.
Logical reasoning: It has 25 questions that carry 100 marks.
Data interpretation & quantitative techniques: It has 25 questions that carry 100 marks.
General awareness: It has 25 questions that carry 100 marks.
Entrepreneurship and innovation: It has 25 questions that carry 100 marks.
CMAT Syllabus
CMAT syllabus is divided into 5 sections which include general awareness, logical reasoning, quantitative aptitude, language comprehension, innovation, or entrepreneurship. Each section comes with an equal 25% weightage and 25 questions. This exam syllabus is of a moderate level.
The questions asked in the CMAT exam are straight and simple, not at all twisted.
Language comprehension
Articles
Modifiers
Non-finite
Parts of speech
Jumbled paragraphs
RC passages
Data interpretation and quantitative techniques
Number properties
Geometry
Algebra
Arithmetic
Derivatives
Charts
Bar diagrams & graphs
Table & pie chart
Logical reasoning
Numerical puzzle
Logical puzzle
Statement-conclusion
Venn Diagram
Visual Reasoning
True/false statements
General awareness
Conventional GK
Current affairs
Business and Economics GK
Rupees Devaluation & up a valuation
Business, National & International events
Who's who
States of India
Constitutional of India,
International Organizations
Currency & Capitals of the countries
Monetary and & tools
Emblem
Identification of companies, personalities, and others
How to register for the CMAT exam
To register for the CMAT exam, you need to follow simple steps which include:
Register easily on the CMAT NAT official website first
Once you have completed your online registration and submitted the registration form of CMAT, you will be given a login ID and password. Make use of the login credentials for completing the form further.
Start by uploading your latest colored passport size photograph. Make sure you scan it properly and it should be the latest, not older than months.
Enter your basic details name, DOB, email address, mobile number correctly as these details can't be changed once they are entered. These details are mandatory to be filled for completing the CMAT application form.
Keep in mind that you can make the changes in your test city or any type of alteration once you have submitted the form online. Make sure the information entered is true and accurate.
How to prepare for the CMAT exam
The aspirants of the CMAT exam must start preparing for this test at least 6 months before the exam. The wide syllabus of the exam makes it a bit difficult for the applicants to prepare in less time. For the preparation for this exam, you must have a sound plan. If you are the one who is planning to be a part of any training institute, then make sure you choose the one wisely.
But if you are planning to study for this exam on your own, then make sure you are ready with a good plan to gain maximum scores. As mentioned above, this exam includes several subjects ranging from logical reasoning to verbal and comprehension ability, data interpretation, quantitative technique, etc, and also general awareness.
This question paper includes 100 MCQ-type questions which are required to be solved in 3 hours. A new section has been added to the CMAT exam recently which is called entrepreneurship and innovation. This section is of 30 minutes and carries 25 marks, making a total paper of 125 marks.
Once you are aware of the CMAT syllabus basics online and about the exam pattern, now you can start by making a good strategy for the exam. A good preparation plan for CMAT includes topic-wise distribution, regular study, dedicated time to solve questions, and good conceptual clarity.
You must start preparing for the exam 6 months before
This exam is usually conducted in the last week of January, thus you must start preparing from August
Make use of good study material and preparation books for clearing the CMAT exam.
Follow these steps and get ready to be on the merit list of CMAT exam.