UPSEE exam is also known as UPCET. It is the exam for all those candidates that want admission in different professional courses offered at postgraduate or undergraduate level at affiliated institutes like MMUT, AKTU, HBTU, etc. This exam of UPSEE is not valid for the admissions in B.Arch and B.Tech courses, it will be taken based on NATA scores and JEE main only.
If you want admission to institutes that are affiliated with AKTU, then you have to bring good scores in CMAT.
What is the UPSEE exam?
UPSEE exam is a state-level entrance exam which offers admission to the student that wants admission in courses offered by the institutes and colleges located in Uttar Pradesh. The eligibility criteria for this exam are stated by the University of Dr. APJ Abdul Kalam. This university is also called UP technical university.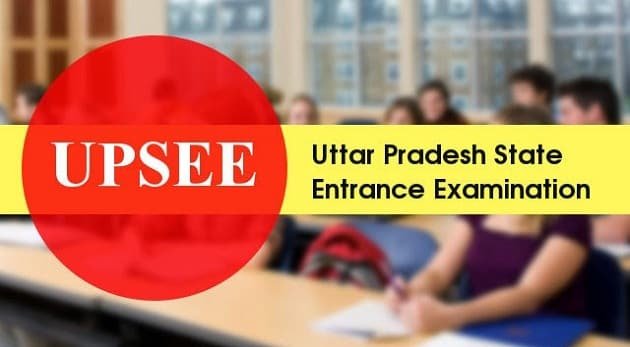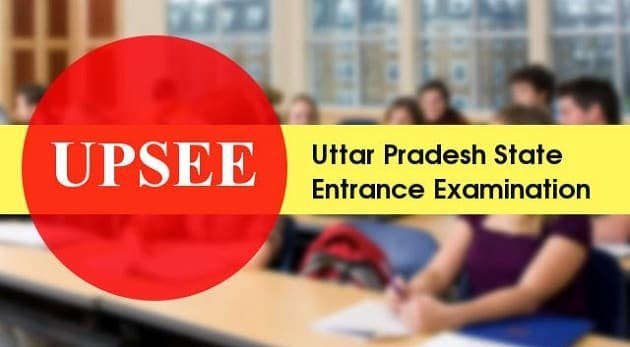 Some of the courses offered under the UPSEE include:
Eligibility criteria for UPSEE
The University of DR. APJ Abdul Kalam has set some standards for admissions for the students that want to appear in the entrance exam of UPSEE.
Dr. APJ Abdul Kalam Technical University has set some admission standards for students who wish to appear for the UPSEE 2021 entrance exam. The eligibility criteria include the following:
For admission in BFA, BFAD, BHMCT, B.Arch, B.Pharma, B.Tech: One has to be XII passed or equivalent.
For admission in lateral entry B.Tech course: You need to be a diploma holder or a B.Sc degree holder
For admission in B.Pharmacy lateral entry: You need to have a diploma in Pharmacy
For easy admission in MCA Lateral entry: One needs to be a degree holder in computer science or IT, B.Sc, or BCA
For admission in MCA or MBA: Make sure you have a B.Sc. degree or equivalent
For admission in MAM: You have to be an XII pass or equivalent
Syllabus for UPSEE students
The syllabus set for each UPSEE paper is kept different. It covers various topics that involve around different chapters. All the major topics are prepared from the list mentioned below:
Paper I includes Mathematics, the chapters or topics from this paper includes
Algebra
Trigonometry
Probability
Coordinate Geometry
Dynamics
Calculus
Vectors
Statics
For (Paper-I and Paper-II) – The chapters and topics for Physics include:
Wave
Heat and thermodynamics
Work, Power, and Energy
Ray Optics and optical instruments
Gravitation
Wave Optics
Current Electricity
Electrostatics
Mechanics of solids and fluids
 For (Paper I and Paper II) – The important topics of chemistry include:
General Organic Chemistry
Electrochemistry & Catalysis
Chemical Equilibrium & Kinetics * Acid –
Redox Reactions
Thermochemistry
Colligative Properties of Solution
IUPAC
Colloids
Isomerism
Solid State
Polymers
Periodic Table
Chemical Bonding
Petroleum
Atomic Structure
For Paper II- The important topics of Biology covers:
Zoology
Origin of Life
Botany
Organic Evolution
Genetics
Human Genetics & Eugenics
Cell differentiation Plant Tissue
Seeds in angiosperms plants
Pteridophyta,Algae, Fungi, Bacteria, Bryophyta,
Animal Physiology
Applied Biology
Plant Cell
Ecology
Mammalian Physiology
 For (Paper III) – Agricultural-1, Agricultural-2, and Agricultural 3 are given below:
Agricultural Botany
Agricultural Statistics
Agricultural Chemistry organic and inorganic
Agricultural Engineering
Agricultural Physics
Agronomy
For paper IV, Architecture aptitude
Aesthetic Sensitivity
Mathematics
Drawing Aptitude
For (Paper-V) – Aptitude for BFA/BFAD/ BHMCT
It is of class X level
English Language
General Knowledge
Reasoning & Logical Deduction
Numerical Ability & Scientific Aptitude
 For Paper VI– The syllabus includes
Engineering Mechanics
Basic Electrical Engineering
Engineering Graphics
Elementary Biology
Elements of Computer
Basic Electronics Engineering
Basic Workshop Practice
And Physics, Maths, and Chemistry of diploma level
 For Paper VII – The course includes
Pharmaceutics 1 and 2
Pharmaceutical Chemistry – 1and 2
Health Education
Community Pharmacy
Biochemistry & Clinical Pathology
Pharmacognosy
Pharmacology & Toxicology
Human Anatomy & Physiology
Pharmaceutical Jurisprudence
Hospital & Clinical Pharmacy
Drug Store & Business management
 For paper VIII Topics for the Aptitude test includes:
Calculus
Linear Algebra
Fourier Series
Differential equations
Probability & Statistics
Complex variables
 For Paper IX MBA
Numerical Aptitude
English Language
Thinking & Decision making
General Awareness
For paper X UPSEE MCA
Mathematics
Logical Ability
Statistics
What is the exam pattern of the UPSEE exam?
All the applicants must have a look at the exam pattern of the UPSEE test, as it offers a quick overview of the question paper which includes the number of questions asked during the paper, about negative marking, subjects covered, and a lot more.
Paper I to Paper IV: These papers are conducted in a pen-paper test method while paper V to Paper XI is organized in an online mode. For each paper, the timing set is 3 hours.
The number of questions asked in the exam is 150
The paper consist of 600 marks
The exam duration is kept to 3 hours
One can give the exam in both English or Hindi
You can find 3 to 4 sections in the paper, based on the course that you have applied for
For every right answer, +4 is given
There is no negative marking
Marking scheme of UPSEE exam
The total marks earned by a candidate in the UPSEE exam are calculated based on attempted questions and marks that are assigned to each question. For the UPSEE exam, the following marking scheme is utilized which includes:
For every right answer, 4 marks are given
You can't give more than one answer
There is no negative marking
What is the application process to apply for UPSEE?
The online form is available for UPSEE admission. One can submit it online
The NRI and Indian candidates can make use of the official website for filling in the application form of UPSEE
The NRI and Indian candidates have to fill the application form online, and upload their scanned images of signatures, left thumb impression, and a colored picture
The applications don't have to send any hard copy to the University the Completed Application Form or any type of document.
Make sure you get the print of the confirmation page for future records, once the payment of application fees is done.
What are the application fees for the UPSEE exam?
The application fees for the UPSEE exam are given below:
For general category applicants, you need to pay 1300 INR
For NRI candidates, the fees are kept 1300+
Both Indian & NRI candidates can send the application fees via online mode, through ATM or debit card, or by the online wallet. You can also make the payment offline through bank mode, or fill up the challan offered by the executive authority of UPSEE.
Preparation tips for UPSEE exam
Some preparation tips to crack the UPSEE exam are mentioned below; one can follow it and can hope for scoring good marks in the exam.
The applicants are requested to have a look at the complete syllabus of the UPSEE exam. They must decide how they will manage resources, divided time, and focus more on which subjects.
Keep on making important notes whenever you find something important. Put sticky notes or tags as an important mark.
Make sure you revise everything daily. Revision is the key that can help you score good marks. This helps in remembering everything properly.
Work on your weak points and never feel overconfident about the strong points.