The candidates who have a keen interest in management courses can pursue a Postgraduate degree programme of the master programme including BBA, MBA, PGDM, and related management courses. Various colleges accepted admission to MBA and PGDM through entrance exams such as CAT / CMAT / XAT / SNAP/MAT. Here we discuss the MAT exam in-depth. The MAT entrance exam is a popular exam accepted by most of the top-tier B-schools and management institutes in India. Through this exam, candidates can secure their seats in popular Business Management institutions. One of the major benefits to attempt the exam is that it places four times a year in February, May, September, and December. For further details, you can explore the whole article.
What is MAT Exam?
Before appearing in the exam, candidates should know the MAT Full form, when and where it conducts, how candidates can apply for it, and many more details. The MAT stands for Management Aptitude Test, conducted by All Management Association (AIMA) accepted by 600 Businesses in the country. Since 1988 this exam has been conducted every year. It has been approved by the Ministry of Human Resource Management, Government of India in the year 2003. Thousand of candidates can appear in this exam to seek admission in top tier B-schools in management courses like MBA, PGDM, and many others.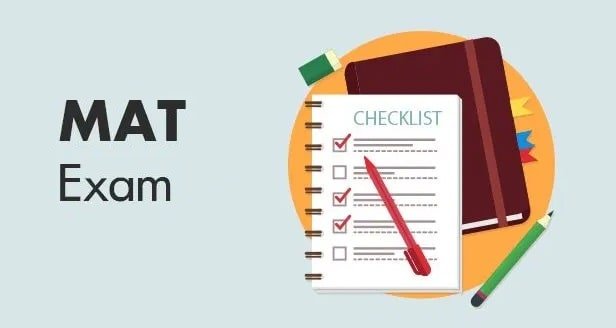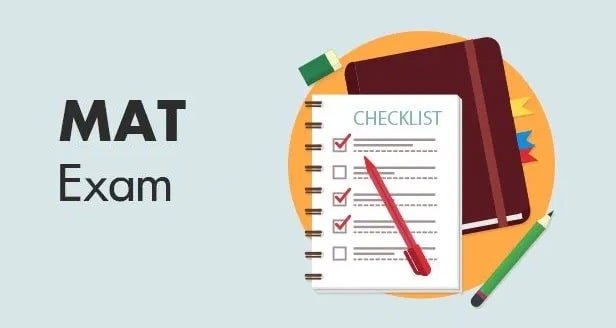 The selection chance may increase if the candidates can attempt all four attempts. Through these 4 attempts, candidates can understand the exam pattern, syllabus, topics, questions, and weightage of the difficulty level of questions. The scores of the MAT exam are equally acceptable just as scores of CAT, XAT, and CMAT by the top-reputed management institutes. It is a national-level entrance exam. Infect, the score of each attempt is valid for 1 year. It is a golden chance for a candidate who wants to establish a career in the management sector.
It is a national-level management entrance exam and is surely considered the toughest exam. But the best part of this exam is that it offers many attempts to its students. Moreover, it will give chance to candidates to attempt exams either offline (Paper Based Test), online (Computer Based Test), or from their home (Internet Based Test). The MAT exam will be given only in the English language.
MAT Exam Eligibility Criteria
The MAT Exam eligibility criterion is decided by AIMA. The basic eligibility for the MAT is that candidates should obtain a graduation degree in any stream for any recognized university. Moreover, the various categories of students like Foreign Nationals, NRI's, and Indian Nationals can attempt this exam. To know more about the MAT eligibility criteria, you can check the below-mentioned section:
Educational Qualification
To apply for the MAT exam, candidates should fulfill the listed educational criteria-
Bachelor's degree – The candidates who have passed their graduation from any recognized university/college/institute in any stream can apply for the MAT exam.
Aggregate – The candidates must secure a minimum of 50% marks in their graduation.
Number of Attempts – The students can attempt the MAT exam 4 times a year.
Final Year Candidates – Candidate who is appearing in final year exam and weight for final year result, and candidates who are in final years, can also apply for the MAT exam. Just make sure, you should clear the whole semester.
Stream – Final year graduates from any discipline including Humanities, Science, Engineering, or Commerce from a recognized university can also apply for the MAT exam.
Work Experience – The work experience will provide further weightage to the resume letter. Having experience in applying MAT is not compulsory.
Nationality Requirements
The students who possess Indian Nationality can apply for this exam. In addition to that, NRI Candidates and Foreign Nationals will have equal rights to attempt the MAT Exam. The following nationality requirement is listed below:
Indian Citizen – The students who are Indian citizens are eligible to apply for this exam.
Foreign Nationals – The candidates who are foreign nationals need to have a lawful travel document of a different country or have a valid passport to apply for MAT Exam. Additionally, to apply for the IIFT entrance exam, candidates should have been domiciled outside India (18 Months or more than 18 Months).
NRI Candidates – The NRI students can also apply for MAT Exam by fulfilling conditions like He or she has to show the passport copy and visa of NRI status which is duly attested by a valid notary or Indian Chamber of Commerce or Indian Mission or Indian Consulate in the country of residence or by Indian Embassy of the Concerned country or by Consulate or Mission of the India country.
Age Limit and Number of Attempts
The age limit and attempts of MAT exam in details are listed below:
Attempts Limit – There is no limit on numbers to attempt the MAT Exam.
Age Limit – There is no minimum and maximum age required to apply for the MAT Exam.
Deviation in the Minimum Score – The score limit may vary from institute to institute. For further details, you can check the Management Institutes and AIIMA official website. Check the MAT Exam website official website to check the further eligibility criteria.
Reservation Criteria
The minimum marks required by different categories of candidates are listed below:
Scheduled Caste – 15% Minimum Marks
Scheduled Tribe – 7.5% Minimum Marks
OBC – 27% Minimum Marks
PH/PWD – 3 % Minimum Marks
Eligibility Criteria for IBT Mode
The eligibility criteria for IBT Mode are mentioned below:
Local Cache Proxy or Local Server
Computer Requirement along with webcam for capturing student's images
Windows 10 and Windows 8.1 Operating System
Microsoft Internet Explorer Browser must be required
Internet Connection of speed 4 Mbps and upload speed of 1 Mbps and for LAN a separate must be required.
MAT Eligibility Criteria for Top Colleges
In addition to eligibility criteria, eligibility criteria for top colleges must be followed by candidates. It may vary from college to college. In India, certain management institutes offered UG and PG courses under the Management field namely MBA, PGDM, etc. The popular institutes in India are Fortune Institute of International Business, MP Birla Institute of Management, etc. To know more about the college's eligibility criteria, you can visit their official website.
MAT Paper Pattern and Syllabus
Before start preparing for the MAT exam, candidates should understand the exam pattern and syllabus as well. The MAT Exam offers three modes to attempt the exam. The modes are listed below:
Paper-Based Test
Internet-Based Test
Computer-Based Test
In the MAT exam, students will have to answer a total of 200 questions which are divided into five sections. There is a total of 150 minutes available to solve the whole question paper. Further details are mentioned below:
Mode of MAT – IBT, PBT, and CBT
Medium of Paper – English
Sections – Indian & Global Environment, Data Analysis and Sufficiency, Mathematical Skills, Language and Comprehension, Intelligence and Critical Reasoning.
Number of Question in Each Section – 40
No Section time limit
Type of Questions – MCQs ( Multiple Choice Question)
Marking Scheme – +1 will be rewarded for every correct answer, – 0. 25 will be deducted for each incorrect response; no deduction & no addition will be available for unattempted questions.
Sectional Weightage in MAT Exam
The questions of the MAT exam are spread over 5 domains. The section weightage is listed below:
Indian and Global Environment – 40 Questions, 40 Marks
Data Analysis and Sufficiency – 40 Questions, 40 Marks
Mathematical Skills – 40 Questions, 40 Marks
Language and Comprehension – 40 Questions, 40 Marks
Intelligence and Critical Reasoning – 40 Questions, 40 Marks
Syllabus
Mathematical Skills – Number System, HCF, LCM, Geometric Progression, Quadratic Equations, Linear Equations, Work and Time, Geometry, Trigonometry, Ratios, and Proportions, etc.
Data Analysis and Sufficiency – Bar Graphs, Line Graph, Line Charts, Data, And Multiple Graph Line Charts, Column Graphs, etc.
Language Comprehension – Verbal Reasoning, Synonyms, Jumbled words, Odd one out, Odd one out, Words taken from other languages, Sentence Correction, and Completion,
Intelligence and Critical Reasoning – Premise and Conclusion, Identifying Valid Inferences, Cause, and Effects, true and false Statements and Assumptions, etc.
Indian & Global Environment – History, Geography, Famous sports, awards, prizes, famous quotations, World records, sports, social issues, current affairs, National and International General knowledge, Automobiles, Finance, etc.
MAT Exam Fee
Candidates can pay MAT fees either offline and online through debit Card/ Credit Card etc. The fee details are mentioned below:
MAT Exam Fee For one Remote Proctored Internet-Based Test – Rs. 1650
MAT Exam Fee For Two Remote Proctored Internet Based Tests – Rs. 2750
MAT Fee For Paper Based Test – Rs. 1650
MAT Fee For Computer Based Test – Rs. 1650
MAT Fee for Both CBT and PBT – Rs. 2750
MAT Fee for Both IBT and PBT – Rs. 2750
MAT Fee for Both IBT and CBT – Rs. 2750
How to Apply for MAT Exam
To apply for MAT Exam, you need to follow the few steps that are mentioned below:
Step: 1 Open the official website of AIMA MAT, then create a login Id
Step: 2 after creating login id fill MAT Application form (Mention details: DOB, Name, Address, Email, Phone Number, etc.)
Step: 3 Scan your Photographer and Signature
Step: 4 Make payment and pay fees of MAT Exam
Step: 5 Print copy of application form