Due to the fast-growing business sectors, the importance of management has rapidly increased. The concepts and principles of management have been used in various fields to shape their enterprises. Good management ensures more productivity and provides the right direction to workers to achieve desirable goals of the organization/firm/company. If you are interested to contribute to the development of business then you should understand numerous elements of management like planning, organizing, execution, etc. MBA is a direct doorstep where you can learn various objects of management.
To start a career in your respective field, you should pursue a relevant course namely MBA. An MBA is one of the most desirable courses across all courses and degrees. However, the course is being offered by top B-schools in India. Admission to MBA/PGDM is accepted through entrance exam like CAT, MAT, and XAT etc. In this article we have discussed the XAT entrance exam, eligibility criteria of XAT, How to Apply for XAT, XAT Curriculum and Exam pattern and many others.
What is XAT Exam?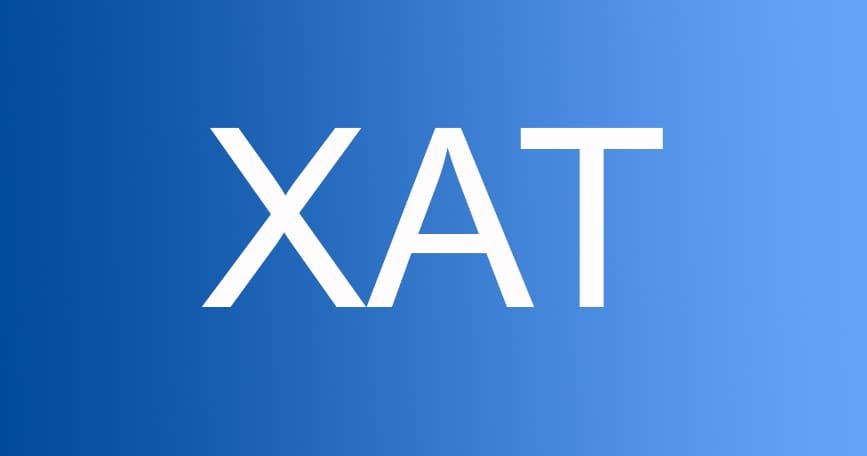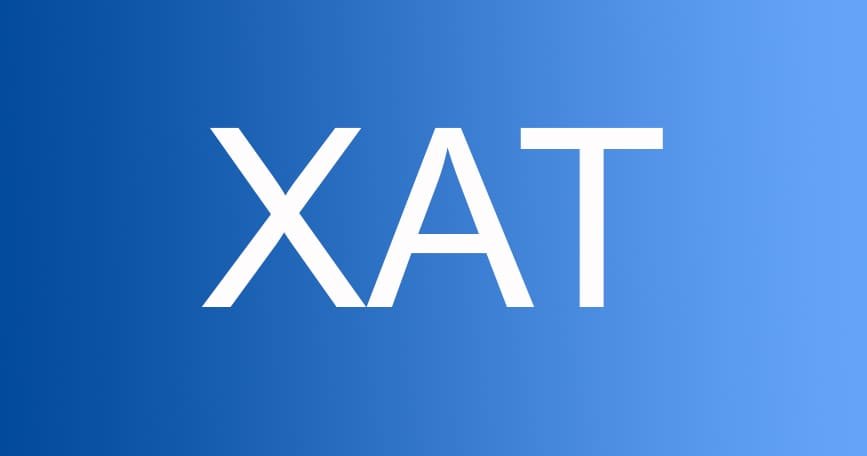 XAT is one of the largest entrance exams for taking admission in top MBA institutes like XLRI, IMT, XIMB, TAPMI, SPJIMR, etc. The full form of XAT is Xavier Aptitude Test. The exam conducts annually once a year and it is conducted by XLRI, Jamshedpur. The candidates from all discipline including Humanities, Science, Engineering, and Commerce and law can easily apply for the XAT exam and take admission to the MBA/PGDM course in XLRI (Xavier School of Management (XLRI) Jamshedpur). Apart from XLRI, some other MBA institutes like IMT Ghaziabad, XIMB Bhubaneswar, and TAPMI Manipal, etc. are also accepted the XAT exam is specially established to provide admission to Postgraduate Management programme in top tier B-schools.
As compared to other MBA entrance exams, XAT is the easiest one. A lakhs of aspirants from different areas of the country appeared for the XAT entrance exam every year. Candidates need to secure at least 90+ percentile in XAT for being a part of top B-schools. Moreover, your 4 to 5 months of dedication and hard work will help you to crack this exam.
The XAT has its importance and popularity among students. This national level entrance exam covers various topics that are related to Verbal and Logical Ability, Quantitative Ability and Data Interpretation, Decision Making and General Knowledge. The main purpose of this exam is to select appropriate aspirants for management education.
What is the basic eligibility criterion of XAT?
The XLRI sets the eligibility criteria for the XAT exam. To appear for the XAT exam, candidates need to fulfil under mentioned criteria:
Age Limit:
There is no minimum and maximum age for the XAT exam.
Educational Qualification:
A bachelor's degree must be from an authorized university.
The candidates should score at least 60% of marks in their bachelor's programme.
The minimum marks may vary from institute to institute
Such candidates are also eligible for XAT who are currently appearing for the final year examination of the Bachelor course.
The candidates who are awaiting results of the bachelor course can also apply for XAT.
XAT Eligibility Criteria for XLRI Courses:
Just qualifying XAT exam is not enough. After qualifying for this exam, candidates are making sure that they are eligible for courses that are offered by XLRI. Let's have a look at XLRI eligibility criteria for two different courses:
Eligibility Criteria for Business Management and Human Resource Management course –
The students should obtain a bachelor's degree or equivalent in any discipline from any recognized university. Make sure bachelor's degree has been approved by AICTE.
In case, any candidate is appearing for the final year examination, they can also apply but the last exam should be finished before submitting the application form.
Eligibility Criteria for General Management Course –
Those who seek admission for the General Management course at XLRI should have a 3-year bachelor's degree in any discipline from any recognized institute/college/university.
The candidates must have at least 5-year of experience of any private, government or non-government organization as a manager.
After completing a bachelor's degree, candidates should be full-time employee at any organization.
Nationality/Citizenship:
Candidates with the following nationality can eligible for applying XAT:
Indian Citizenship – The students should have Indian citizenship.
Foreign Candidates –Through GMAT scores candidates with foreign nationality can apply for a PG level management course at XLRI Institute. (Except Kathmandu and Dubai).
NRI Candidates – This category of candidates can also apply for XAT.
Additional Requirement:
Before applying for the XAT exam, candidates must clear any backlog and proof of passing (Mark sheet, Degree etc.)
Exam Pattern and Syllabus of XAT:
XAT exam pattern has remained the same as last year. The XAT curriculum has a total of four sections including Decision Making, Verbal and Logical Ability, Quantitative Ability and Data Interpretation and General Knowledge. All questions of XAT are MCQs type. The duration of the exam is 180 hours. Let's discuss the XAT exam pattern in-depth:
Number of sections – 4
Duration of exam – 180 minutes
Number of questions – 100
Total Marks – 100
Language of Paper – English
Number of Answer Choices – 4
Mode of Examination – Online
XAT Marking Scheme – for each correct answer, you will be awarded +1 marks;for each wrong response -0.25 marks will be deducted; for more than 8 un-attempted questions, -0.10 marks will be deducted; There is no negative marking in the GK section.
Sectional Break Up
Decision Making – Number of Questions ( 21), Total Marks ( 21)
Verbal and Logical Ability – Number of Questions ( 26), Total Marks ( 26)
Quantitative Ability and Data Interpretation – Number of Questions ( 28), Total Marks ( 28).
General Knowledge – Number of Questions ( 25), Total Marks ( 25).
 Syllabus of XAT Exam:
Before start preparing for the XAT exam, you should know about the major topics of this exam/ The below-mentioned syllabus covers numerous topics. Let's quickly have a look at it:
Quantitative Ability and Data Interpretation
Profit and Loss
Probability
Surds and Indices
Ratio and Proportion
Critical Path
Inequalities
Variation
Averages and Partnerships
Logarithms
Time and Work
Alligations and Mixtures
Numbers
Time, Speed and Distance
Algebra
Mensuration
LCM and HCF
Simple and Compound Interest
Geometry
Pure Maths
Venn Diagram
Trigonometry
Data Tables
Data charts
Bar diagrams
Graphs
Pie charts
Data analysis
Verbal and Logical Ability
Reading Comprehension
Fill in the blanks
Antonyms/Synonyms
Jumbled Paragraphs
Contextual usage of vocabulary
Correction of errors in sentence
Word usage
Sentence completion
Paragraph completion
Decision Making
Analytical Reasoning
Logical Reasoning
Complex arrangement
Data Arrangement
Caselets
Conditions and grouping
Situations
Assumptions
Decision making
General Knowledge
Awards and winners
History and Geography
Static GK
Business and Politics
Constitution of India
Personalities
Government and Economy
World Events
Current Affairs
Sports
National and International awards, etc
Counselling Round
After qualifying XAT exam, certain candidates will be shortlisted for the counselling round. Generally, the counselling comprises Group discussion and Personal Interview.
Importance of Group Discussion – On the successful qualifying of the exam, candidates will get a chance to showcase their logical ability and leadership quality in the group discussion round.
Importance of Personal Interview – Personal interviews are organized by the institutions to which you get admission. In the personal interview round, candidates can showcase their communication skills and other further qualities.
Application fees for the XAT exam
The application fees for XAT can differ for each category candidate. So, let's have a look at all:
XAT Application Fees ( Without Late Fee) – Rs. 1750/-
XAT Late Fees – Rs. 2000/-
An additional fee must be pay by candidates if they are interested in the XLRI programme –Rs. 300/- Each
Candidates having Indian Nationality can apply for GMP through CMAT then he or she should pay – Rs. 2500/-
The foreign candidates and NRIs are applying for one or more course through GMAT scores, he or should pay – Rs. 5000/-
How to apply for XAT Exam
Candidates themselves apply online for the XAT exam if they follow the below-mentioned steps. By following these steps you can register easily. Without wasting any time let's discuss them:
Step:1 Creating XAT login IDs
Open any web browser on your PC.
Next, Official Website of XAT.
Then fill in all basic details to register for XAT (applicants name, email address, DOB, Confirm Email Address, Mobile Number, Additional Mobile Number, State and Country etc.)
Now re-login by entering XAT temporary ID and Password.
Step:2To apply for the XAT exam, next fill your application form
Mention all required details in the XAT application form ( father's name, mother's name, gender, category etc.)
Next, fill in all details regarding your work experience
After mentioning all details, you can also fill in XLRI course details
After following all steps, upload documents ( signature, passport size photo, academic qualification like – 10th, 12th, bachelor's degree and master's degree mark sheet ( if any).
Step:3 Make Payment
You can make payment after filling in all required details, make sure all details are filled incorrectly. You can use a debit card/credit card or net banking for doing the payment.
At last, take a printout of the XAT application for future purpose.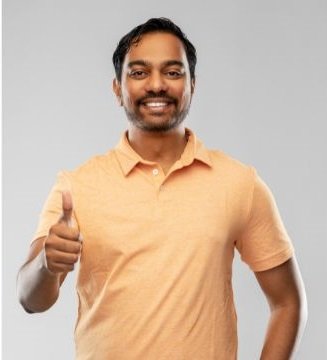 Rahul Kumar is a passionate educator, writer, and subject matter expert in the field of education and professional development. As an author on CoursesXpert, Rahul Kumar's articles cover a wide range of topics, from various courses, educational and career guidance.