Many students are interested in getting admission to a foreign university. Most universities ask for a qualifying exam. If you have been wondering what tests are universally accepted by these universities, let us introduce you to one such exam. ACT Exam is something that a foreign university accepts. There are more than 200 colleges outside the USA that accept ACT score, and this also includes Ivy League Colleges. Many of the colleges from Russell Group also accept the ACT exam. In such a case, if you are planning to study out of India, then the ACT exam becomes a critical exam. In this article, we have listed all the possible information about the ACT exam, so go ahead and check them out below.
What is ACT Exam in India?
ACT stands for American College Testing, and this exam is conducted by a non-profit organization named ACT Incorporation. For those who do not know, ACT is a computer-based test, and it involves questions from Science, Mathematics and Communication Skills. You can also appear for the ACT Writing Skill test, but it is optional, and it doesn't impact the score of the students. We can say that the ACT exam is a standardized test that can help undergraduate students in getting admission to foreign universities.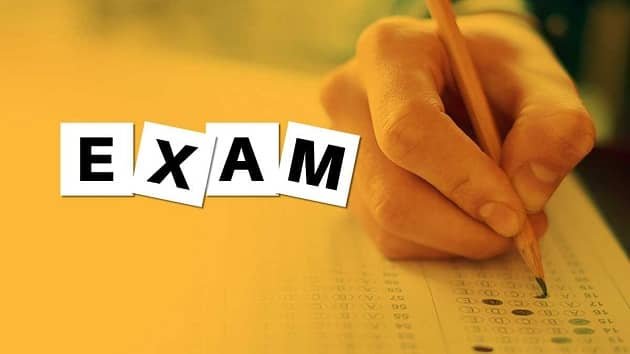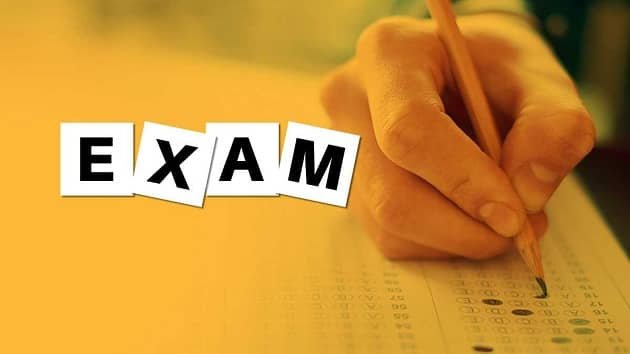 Some of you might be confused, and you might be thinking that you need to appear in SAT for getting admission to a foreign university. That is partially true as ACT was introduced long back as a competitor for SAT, and both the tests have a very similar pattern. It has been close to 5 years since most of the major colleges across the globe accepts the ACT as an eligible score. We are sure that you are pretty excited about the ACT Exam, and if you are willing to appear in the ACT exam, you can check out all the other information in this article. We have covered all the possible information about eligibility, the registration process and even the exam pattern.
Eligibility Criteria for ACT Exam
In this section, we have listed the eligibility criteria around the ACT Exam. Go ahead and check out the pointers below.
There are no such eligibility criteria associated with the ACT Exam, and instead, most colleges have their eligibility criteria. You need to meet those criteria to get admission.
Apart from this, you should be at least 13 years old to appear in the ACT exam. Moreover, there is no upper age limit associated with the ACT Exam.
You would also need a debit or a credit card that supports international payment. This will help you in making the payments for the exam.
Lastly, you would also need a passport since that is the only eligible ID proof that you would need to appear in the exam.
ACT Exam Syllabus & Pattern
In this section, we are going to talk about the exam syllabus & pattern. Before we begin, you may note that ACT gives a lot of importance to the syllabus you learned in school. It will test you in English, Science and Mathematics. The total duration of the exam is 3 hours, and you will have to spend another 40 minutes if you appear in the writing test. You can go through the points below to get more information about the same.
The exam has a total duration of 3 hours, and the ACT with writing exam has a duration of 3 hours and 40 minutes.
The exam has 215 MCQ, and you are not penalized for a wrong answer. In such a case, we always recommend you to take intelligent guesses if you do now know an answer.
We will now talk about the sections below
English

You have to complete 75 questions in 45 minutes.
The MCQs have four choices, and you are tested on mechanics as well as rhetorical skills.
The syllabus includes grammar, punctuation, sentence formation, style and organization of writing.

Mathematic

You have to complete 60 questions in 60 minutes.
The MCQs in this section has five options.
You are tested on pre-algebra, intermediate algebra, elementary algebra, coordinated geometry, trigonometry and plane geometry.

Reading

You have to complete 40 questions in 35 minutes.
The section has MCQs with four choices, and you are tested on reasoning and referencing.
The syllabus includes reading comprehension along, and each passage has a set of questions that you need to answer.

Science

You have to complete 40 questions in 35 minutes.
The MCQs have four choices, and you are tested on data interpretation, conflicting viewpoints, research summaries and similar type of questions.
The syllabus includes interpretation, evaluation, analysis, reasoning and problem-solving skills.

Writing

You are given a topic, and you need to write an essay on that particular topic. The time allocated for this section is 40 minutes.
Attempt for ACT Exam
One should appear in a single attempt in a year. If you register for the second attempt and get permission, you need to declare the score in the first attempt. Failing to do so will lead to the cancellation of your score. Ensure that you take care of this point when you are planning multiple attempts in a single year.
ACT Exam Dates for 2021
Every year, ACT has five exam dates. There are three between September & December, and the second is between April and June. Talking about the upcoming exam date, the next ACT exam is scheduled for 16 and 17 July 2021. You need to register for this exam by 25 June 2021. After that, the exam is scheduled for 10 and 11 September 2021, 8 and 9 October 2021 and 10/22 December 2021. You can appear in any of these tests, and you can also give multiple sessions.
You should note that the registration usually closes a month before the exam. Moreover, it is better to register early to avoid a late fee.The late registration usually closes 15 days before the exam.
Fee for ACT Exam?
Before you proceed, we would like to inform you that the fee paid for the ACT exam is not refundable. The fee for the ACT (no-writing) is $168.5. This includes the report you, high school and four colleges as well. The fee for ACT with Writing is $188.50. The inclusions are similar. If you appear in ACT with writing, then you will be able to claim a refund of $20 if you do not appear in the writing test in case you do not appear in the writing test. If you need to provide your score report to the 5th and 6th college, you need to pay another $15 (per college).
Similarly, the fee is $15 for every subsequent college that you apply for. If you are falling in the late registration slot, you would have to shell out an additional $35. It is also possible to change the test centre by paying an additional $35.
The Registration Process of ACT Exam
It is possible to register for the ACT exam via the online method. In the steps below, we have documented the same for you. Check out the same.
It all starts with the official website of ACT. The link to the website is

https://global.act.org/

.
Once you are on the homepage, you need to click on Register for the ACT Test. This will redirect you to a new page.
Now, start by creating the account. You can also log in via your Google account. Once you have completed the registration, you will have to start by entering all the details. If you are using your Gmail account, then remember that they will become your authentication credentials.
Enter all the profile information like the personal details, academic background, address details and all other information.
In the next step, enter the ACT date and also choose your exam centre. You will also need to select the type of exam you wish to appear in.
Now, you need to enter the four colleges where you would like ACT to send the scores. In the last step, make the payment and upload the photo for completing the registration.
You should note that the photo should not be blurred, and the head and shoulders should be visible. Apart from this, there should be no glasses in the photo. You need to upload JPEG, BMP, PNG or JPG format.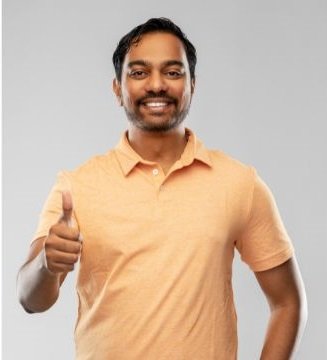 Rahul Kumar is a passionate educator, writer, and subject matter expert in the field of education and professional development. As an author on CoursesXpert, Rahul Kumar's articles cover a wide range of topics, from various courses, educational and career guidance.