With the rapid development of the finance and accounting sector, the demand for financial professionals and accountants is increasing immensely. Designations like financial analyst, Cost accountant, risk analyst etc. are some of the dream job roles of the candidates who have a keen interest in the respective field. Aspirants can get such job roles by taking professional courses like CMA and CFA. Both programmes require high-level competency and knowledge. These certifications are designed to train candidates to tackle real-life challenges and how different strategies can apply to the businesses and finance sector. However, the confusion is, which one is better? Many candidates face this issue of selecting CFA or CMA. Are you one of them who are facing this dilemma? If yes, then you should read the whole article to understand the difference between CMA and CFA.
CMA Vs CFA – About them
About the CMA Program:
The full form of CMA, Certified Management Accountant, is a professional credential course that offers a highly rewarding career in various companies. The main object of CMA is to provide an in-depth understanding of corporate financial accounting and strategic management. It targets the executive and management executives level duties and responsibilities. Also, it focuses on the advisory roles. The CMA is an ideal choice for those who want to become expert in business management and corporate finance sectors. Due to duals focus on accounting and finance, The CMAs must attain versatility and numerous skills including performance management and decision-making skills, strategic planning abilities etc.
About the CFA Program:
Candidates who want to become investment professionals can check the CFA course. CFA stands for Chartered Financial Analyst. The main purpose of the CFA programme is to develop financial analysts for the investment, banking and finance sector. Through these programmes, candidates will get knowledge of advanced investment analysis along with real-world portfolio management skills. Aspirants pursuing the CFA programme gain visions into the finance and investment industry. After all, the professional designation requires the necessary skill-set and proper knowledge.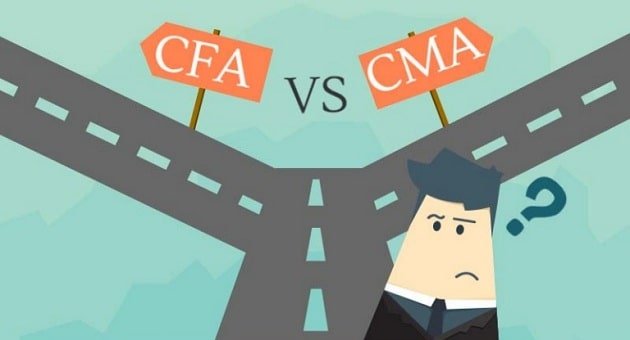 CMA Vs CFA – Regulatory Body
Regulatory Body of CMA Program:
The CMA program is offered by the CFA (Chartered Financial Analyst) Institute for becoming a financial analyst. CFA institute conducts exams for these programmes. It has global recognition and accepted by more than 165 countries in the world.
CFA Conducting Body:
CFA exam is conducting by the ICAI (The Institute of Cost Accountants of India), India every year. Candidates can appear for the CFA exam to become cost accountant, CFO, Financial Controller and other relevant job roles.
CMA Vs CFA – Educational Qualification and Experience
For CMA:
Before appearing for CMA exam, candidates should meet some eligibility requirements like Educational Qualification, Age and Experience
Educational Qualification – Candidates must hold a bachelor's degree or equivalent in any discipline. The degree or equivalent credential must have been issued by any recognized institute/college/university.
Work Experience – The candidates should have a total of 4 –a year of work experience in the investment and financial field.
For CMA:
Interesting candidates, who want to appear for the CMA exam, must fulfil the following eligibility criteria:
Educational Qualification –The candidates must have passed their 10+2 or equivalent level of education from any recognized board for the CMA foundation level.
Before appearing for CMA Intermediate level, students must have passed their 12th and qualified CMA Foundation level.
Work Experience – Students should have a minimum 2-year work experience before applying for CMA.
CMA Vs CFA – Duration to Complete
CMA Duration:
The CMA takes a minimum of 6 months and a maximum of 3 years to complete. Some candidates will clear all level in between 6 months; it may depend on the dedication and concentration that you put on that. Otherwise, the Institute of Management Accounts (IMA) offers a maximum of 3-years, from the registration date to completion of the course.
CFA Duration:
Depending upon your ability, the CFA can be completed from 2 months to 3 years. However, the CFA takes a total minimum of 2-years. Therefore, most of the aspirants will take about 3 to 4 years to crack all the levels of CFA.
As compared to CFA, CMA takes less duration. Because of this reason, many candidates would almost prefer the CMA to get certified.
CMA Vs CFA – Requirement of Skill-Set
Both credentials required different skill-sets for becoming a professional. The major skills are listed below:
Skill-Set Required for CMA Program:
Internal Controls
Expertise in Management Accounting
Expertise in financial Accounting
Strategic Management
External Financial Reporting
Profitability Analysis
Cost Management
Investment Decisions
Budgeting and Planning
Risk Management
Investment Decision
Performance Management
Skills-Set Required for CFA Program:
Fund Management
Investment Banking
Excel Modelling Skills
Risk Managers
Investment Management Skills
Asset Allocation
Investment Portfolio
Corporate Finance
Portfolio Strategy
CMA Vs CFA – Level of Exam
CFA Exam Level:
The CFA programme contains three levels of exam includes Level I, Level II and Level III
CMA Exam Level:
In India – The CMA programme consist total of 20 papers and three levels of exam i.e. CMA Foundation, CMA Intermediate and CMA final.
CMA Vs CFA – Important Topics
Important Topics of CMA:
The CMA covers several topics related to different subjects. Some of the topic includes:
Decision Analysis
Professional Ethics
Investment Decisions
External Financial Reporting Decisions
Forecasting, Budgeting and Planning
Performance Management
Cost Management
Internal Controls
Financial Statement Analysis
Corporate Finance
Risk Management
Important topics of CFA:
Here are some of the major topics that you should learn during the course period:
Alternative Investments
Portfolio Management and Wealth Planning
Derivatives
Fixed Income Investments
Ethical and Professional Standards
Quantitative Methods
Economics
Financial Reporting and Analysis
Derivatives
Equity Income Investments
Corporate finance
Equity Investments
CMA Vs CFA – Flexibility in both Timetables
Flexibility in CMA Exam Timetable:
Candidates will get flexibility on any day during the testing window of the CMA level. The testing window conducts in 6 months a year. Candidates will have the choice to pick any specific schedule to complete their exam. Because of the computerised method, the CMA exam provides too much flexibility to their aspirants. All level will conduct every year in January / February/ May/ June/ September/ October.
Flexibility in CFA Exam Timetable:
The CFA exam is comparatively less flexible with dates. The CFA level I is conducted only 2 times a year, on the other hand, The CFA level II and CFA Level III are conducted only once a year. Once you miss any of one session then you will have to wait for six months to appear for the exam. However, appearing in the exam is oftentimes is not suitable and possible for aspirants. Thus, level I of CFA is conducted in June and December. The Level II and Level III are conducted only in June.
CMA Vs CFA –Difficulty Level
CMA – According to the previous passing rate, very few candidates had a secure minimum of 50 percentile. If we have a look at the 2020 January and February result, 45 percentile of the aspirants qualify for both part I and part II.
CFA – A total of 10% of the aspirants can clear all the levels of CFA as per the previous data. According to the June 2019 result, the pass rates for level I was 41% 44 percentile for level II and 56% for Level III.
If we are doing a comparison between CMA and CFA exam, CFA is more difficult. A student can clear the CMA program easily if they will be focused and dedicated.
CMA Vs CFA – Registration fees
Registration fees for CMA Program:
The CMA registration fee for all group can be different. Let's have a look at it:
Registration fees for foundation – Rs.1200/-
CMA Intermediate ( for Group I and Group II):
Intermediate Registration fee – Rs. 2400/-
CMA Intermediate ( for Group I or Group II ):
Intermediate Registration fee for each group – Rs. 1200/-
CMA Registration fee for final Stage ( Both III and IV):
Registration fee for final – Rs. 2800/-
CMA Registration fee for Final Stage ( III or IV):
Registration fee for each group – Rs. 1400/-
Registration fees for CFA Program:
Candidates will pay a one-time registration fee of USD 450 to register to appear for level I. You will also pay further fees for all three levels. Let's have a look at it:
Early registration fees – USD 700
Standard registration fees – $ 1,000 USD
CFA Vs CMA – Job Roles and Job Opportunities
Job Roles and Career Opportunities for CFA
After doing the CFA program, a CFA professional will be getting hired by the top-notch companies at the following positions such as:
Chartered Financial Analyst
Business Consultant
Market Research Analyst
Investment Manager
Portfolio Manager
Private Bankers
Risk Manager
CFO
Job Roles and Career Opportunities for CMA
On successful completion of the CMA programme, a CMA can easily find a job in the banking, accounting and finance sector. They can pick any of the following job profiles:
Chief Finance Officer
Financial Analyst
Corporate Controller
Financial Controller, etc.
Final Words:
Well, after discussing all aspects, both certifications have their importance and popularity. If you are still confused in making a selection, then you would read the professionals personal thoughts. It might be helpful for you. Remember, all things do not come in your favour. Just priorities your interest and preference and will go with the right option.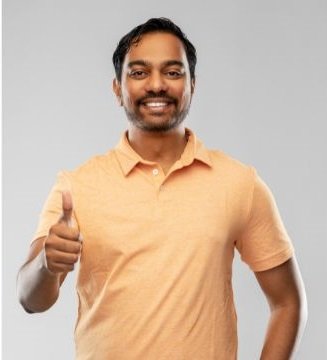 Rahul Kumar is a passionate educator, writer, and subject matter expert in the field of education and professional development. As an author on CoursesXpert, Rahul Kumar's articles cover a wide range of topics, from various courses, educational and career guidance.