Engineering is such a course that can be pursued by both girls and boys. Most engineering courses are designed in such a manner for getting a job. If you are a girl and looking for the right and successful career you can move with engineering. It is a good course that comes with comprehensive job scopes. The four-year course is ideal for aspiring candidates. As time is changing, girls too have a bright career in engineering. In engineering, some of the jobs are suitable for girls. They are perfect for them.
Who can pursue engineering courses?
This course can be pursued if you have completed 10+2 level with a good percentage of marks. You need to qualify for the entrance examination conducted by the respective colleges. You need to be from the science stream to pursue the engineering course. This is mandatory in all aspects.
Lisr of Best engineering courses for Indian girls
| | | | |
| --- | --- | --- | --- |
| Course Name | Course Duration | Eligibility | Course Type |
| Computer Engineering | 4 years | After 12th Pass | Undergraduate |
| Biomedical Engineering | 4 years | After 12th Pass | Undergraduate |
| Chemical Engineering | 4 years | After 12th Pass | Undergraduate |
| Biotechnology Engineering | 4 years | After 12th Pass | Undergraduate |
| Electrical Engineering | 4 years | After 12th Pass | Undergraduate |
Best engineering courses for Indian girls
In this part, you will learn of some of the best engineering courses designed for girls. Through this discussion, you can easily select the best engineering courses. It will help you in building a promising career.
1. Computer Engineering
It is one of the best choices for the girls. The best part of this course for which the girls much prefer it is there is no involvement of field work. It is thus always suitable for the girls to pursue this course. The demand for this branch of engineering is rising day by day. Most companies look for software developers or mobile application developers. If you pursue this course, you can get a lucrative job very quickly. Both the public and private sectors look for computer engineering students. They are well paid and have many career prospects.
2. Biomedical Engineering
Yet another branch of engineering suitable for girls is biomedical engineering. This branch of engineering allows the application of engineering principles and methods for solving medical and engineering issues. This part of engineering is primarily associated with the healthcare industry. This field of engineering appears to be much appealing than the other ones. If you are looking for a unique subject that can help you get a better job in this industry. Just select this course and complete the four-year course. Surely that you will perform well and do well.  It is a motivating career for talented girls.
3. Chemical Engineering
Another lucrative branch of engineering ideal for girls is chemical engineering. It is one of the highest-paying branches of engineering if you complete it with full sincerity and honesty. It would help if you were dedicated while completing the course. It is safe for the girls because those girls can get a scope to work in a secure environment. Most time, the girls are recruited in many chemical laboratories. If they wish, they can also carry out research activities and work in a suitable place. The demand for the course is found all over the globe. If you want, you can also move or step into the teaching world for imparting knowledge to the students.
You must know well that from clean water to food and fuel, the role of chemical engineering is immense and vital. Chemical engineering course plays an integral role in the whole world.
4. Biotechnology Engineering
It is one of the most trending engineering courses in biotechnology engineering. It is one of the fastest growing and emerging engineering fields in the present market. This part of engineering includes a wide variety of subjects like Physics, Chemistry, and Mathematics. After completing the course, as a girl, you will get flexibility in working. On the other hand, the course of biotechnology also prefers girls who have missed getting a chance studying medical.
As biotechnologists, you have to deal with biological sciences and engineering. You can also get a chance to work in the healthcare center. This can open huge prospects in your career. Many pharmaceutical companies also look for candidates with biotechnology backgrounds. They are highly paid and have good options in their career. It has now become a perfect branch to study.
5. Electrical Engineering
You must have heard about this branch of engineering. It is also considered one of the oldest branches of engineering. In modern time, there is a good demand for this branch of engineering because of rural electrification projects. Many electrical engineering graduates are also recruited in Government projects and schemes. They get better exposure and scope. On the other part, they also get the scope to learn many things. Many girls who have completed their electrical engineering courses can also allow working in research work and projects. Sometimes they carry out their further studies in this branch. So, electrical engineering is another excellent subject that a girl can pursue.
A Complete Overview of Engineering Courses For Girls
Considering the present situation, the girls are not less than the boys. They can also pursue subjects that have good job prospects. Every year a good percentage of girls appear for the entrance examinations conducted by various boards. They pass and pursue engineering courses. It is a good thing. Girls are now engaged in many hazardous engineering jobs. However, some of the engineering courses are fit for the girls. Take, for example, IT or software engineering, chemical engineering, biotechnology engineering are some of the best courses ideals for the girls.
It is always suggested to make a research work of the courses that have good demand in the modern time. This will help you to get a better job after completing the engineering course. To get admission to a sound engineering course, you need to appear for the entrance examination organized by various institutes and boards. You can pursue this course from any recognized Government colleges. They are much reliable and good. Even some of the private engineering colleges also provide the best service and education to the students. You will get an excellent place to study.
Gone are the days when the girls were not allowed to study engineering courses. In modern time, as a girl, you can learn any engineering course. This is because the job pattern is changing and providing good job opportunities. You can also get the chance to work in a safe and secure environment. Most Multinational companies also select girl candidates for IT jobs. They are allowed to work in a comfortable office. This is why more and more girls are now moving to pursue engineering courses. The four-year course gives good exposure to aspiring girls. They get their dream job after completing the course. It can be the right choice.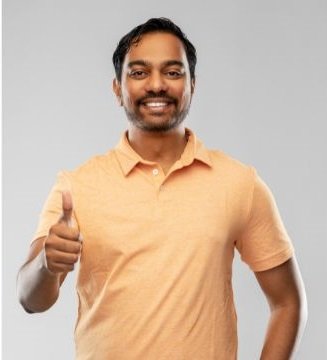 Rahul Kumar is a passionate educator, writer, and subject matter expert in the field of education and professional development. As an author on CoursesXpert, Rahul Kumar's articles cover a wide range of topics, from various courses, educational and career guidance.