Engineering is one of the most popular courses in India today. In recent years the number of people enrolling in this course has been skyrocketing. There are several reasons for such a trend, explaining all the reasons is not a feasible option. However, the course is among the one that ensures and guarantees a beautiful future.
The one thing that a candidate should ensure is that he/she is enrolling in a UGC recognized engineering college and for the right course. The most important thing about the course that you should know is that there are different streams in the engineering course. The number of streams is very diverse,  if you do not select and join in the right stream, then you would regret it.
Each engineering stream is designed in such a way that it would offer the candidate adequate academics on the stream the candidate chose. Unlike other courses, engineering course is different, while most of the courses focus on a specific stream and subjects directly related to the stream, engineering course differs. The first year of the course is almost the same for all the streams, the specialization and electives kick in only from the 2nd year.
In this article, we will discuss most of the popular streams of engineering course and the top renowned engineering colleges in India. However, before we start, we would like you to familiarize some of the key terms that you need to know.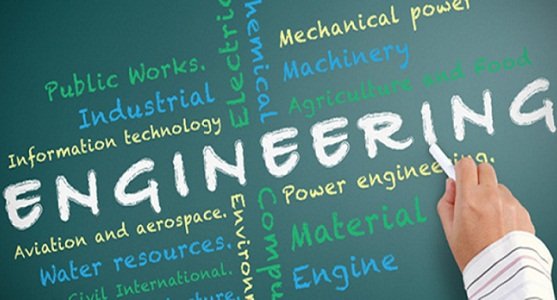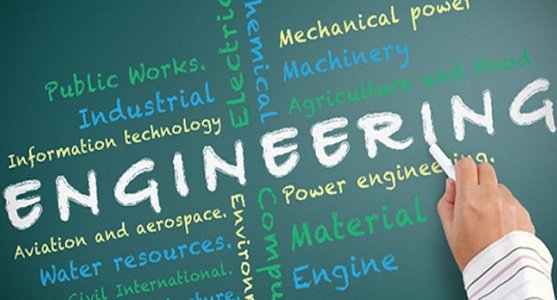 UGC – University Grants Commission, is a statutory educational board of the Indian government that controls, evaluates, and maintains the standard of the institutions, colleges, and universities. As far it goes, UGC is the only authority in India that could authorize and blacklist higher studies institutions, colleges, and institutions, if they do not meet or satisfy the norms and regulations set by the UGC. In India, no colleges/institute/university is authorized to confer degree without the approval of UGC.
AICTE – All India Council for Technical Education, as the name itself suggests this is a board that controls, evaluates, and maintains the standard of technical education in India. There are some industries and businesses as well as educations institutions that accept employees and higher studies candidates from AICTE approved institutes, colleges.
Apart from this, you should know that there are different types of universities, colleges, and institutions that offer engineering courses. The government of India has classified them into 5 segments and here is everything you need to know about them. Remember, you are free to enroll in an engineering course in any one of them.
Central university – Central universities are under the direct purview of the DHE (Department of higher education) which comes under the Ministry of Human Resource Development. There are 47 central universities in India as of today.
State university – State universities are controlled and funded by the state governments. As per our knowledge, there are almost 360 state universities in India recognized by UGC.
Deemed to be university – deemed to be universities are granted autonomy by the DHE under the MHRD. Deemed to be universities have full autonomy and independence to decide their syllabus, fee, and admission. Some of them even have the right to grant a degree on their own. There are 123 different deemed to be universities in India today.
Private university – private universities are UGC approved universities that could grant degrees to their students based on the norms and regulations laid by UGC. This type of university does not have state or central government funding. However, private universities are purview to regular UGC committee inspection.
Autonomous institutes and colleges – Autonomous colleges or institutes enjoy independent control over their daily operation which include syllabus, exams, courses offered, and admission procedure. They are under the administrative control of the DHE under MHRD.
List of Top Engineering Courses In India
Now, you know almost everything you need to know about the colleges, institutes, and universities offering engineering courses. Here are the top engineering courses in India today.
Computer science engineering
Electronics and communication engineering
Mechanical engineering
Electrical engineering
Civil engineering
Chemical engineering
Biochemical engineering
Aerospace engineering
Instrumentation and control engineering
Diary technology
Agricultural engineering
Renewable energy and environmental engineering
1. Computer Science Engineering –
IT field is always expanding and therefore the demand for IT professionals. Even if there are rumor's that the IT field might collapse in the future, there has no decrease in demand for computer science engineers. The programming language, coding, software development, project management, are a few of the things that you could do if peruse computer science engineering. Most colleges, universities, and institutions offer computer science engineering course.
Common employers in India –
Google
Facebook
Amazon
Oracle
Wipro
Yahoo
YouTube
Microsoft
2. Electronics and communication engineering –
This is one of the oldest and popular engineering courses in India. This course is best for candidates who love wiring, signs, signals, and communication systems. As the telecommunication and wireless communication industry is growing day by day, learning this course could help any candidate to get employed in any related field. One of the best things about this engineering course is that graduates could find employment electronics industry and also the telecommunication industry.
Common employers in India –
Toshiba
Mi
Apple
Samsung
Intel
Wipro
Bharat Electronics Limited
Philips
Bajaj
Maharaja
Dell
HP
3. Mechanical Engineering –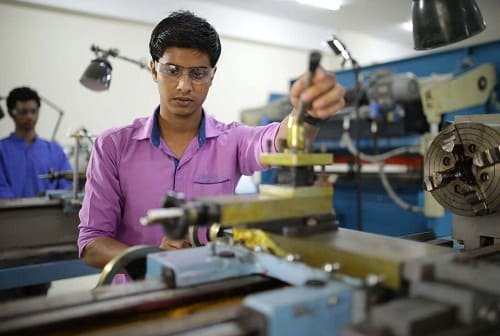 Mechanical engineering is perhaps one of the oldest and still in demand engineering courses in the world today. The demand for mechanical engineering has always been very high, even today, it stays the same. People who are interested in automobiles, machines, and any mechanical devices would find this engineering stream very attractive and useful. The job opportunities for a mechanical engineering graduate is diverse. A talented mechanical engineer could be employed in fortune 500 companies and could earn 5+ lakh per annum. As far as we know, the maximum salary per annum for a mechanical engineer is above 20 lakhs. Read Also: Courses after Mechanical Engineering
Common employers in India today –
DRDO
TATA Motors
Hyundai Motors
Suzuki
Toyota
Reliance industries
Ashoka Leyland
Mahindra and Mahindra
Honda
Chevrolet
JEEF
Jaguar
4. Electrical Engineering –
Like mechanical engineering, electrical engineering is also one of the oldest engineering courses in India today. To be frank, even it is not as old as mechanical engineering. Most experts consider them to the oldest. You should know that there is a difference between electrical and electronics engineering, while electrical engineering deals with normal household circuits and other electrical works, electronics deals with components and parts of different devices. Electrical engineering graduates could find themselves employment in several top construction companies and electrical industries.
Common employers in India today –
Bharath Heavy Electricals Limited (BHEL)
Bajaj international
Siemens
Crompton Greaves Limited
Reliance Power
Larsen and Turbo
5. Civil Engineering –
Civil Engineering is yet another popular and old engineering course in India today. While most people assume this course to be just about the construction of buildings, it is not limited to just the construction of a building but designing, planning, and maintaining structures. As of today, the demand for skilled civil engineers is very high. In the future, the demand for civil engineers will increase as the demand for more roads, and buildings will increase due to a steady increase in population in India.
Common employers in India –
Larsen and Turbo
PWD
Indian railways
DRDO
DLF
Skyline
6. Chemical Engineering –
Chemical engineering is different from most of the other engineering courses. Only candidates who love chemistry could manage to graduate this course. As the name of the course itself, this course deals with the study and practical application of chemicals and using their reaction to maximum benefit. Chemical engineers are vital to several industries like fertilizer plants, petroleum, food manufacturing, and a processing unit.
Common employers in India –
ONGC
Reliance industries
Gujarat Gas company
Essar oil
BPL
Coromandel Fertilizers Limited
ONGC
7. Biochemical Engineering –
There is biochemical engineering and biomedical engineering, both of them are almost the same. However, there are some differences too, this course involves the study of principles of chemical engineering and to use it to solve medical issues. People who want to get involved with both chemicals, as well as a medical field, could peruse this course. As of now, the job opportunities for biochemical and biomedical engineering graduates are immense and it is predicted to increase in the future years.
Common employers in India –
TransAsia Biomedics
Bharath Serum
Zydus Cadila
Krebs Biochemicals and Industries Limited
Biocon
GlaxoSmithKline Panacea Biotec
8. Aerospace engineering –
Aerospace engineering also known as aeronautical engineering is one of the most advanced and complicated branches of engineering today. In the coming years, the demand for aerospace engineers would increase as India is moving more towards space research and dominance. Aerospace or aeronautical engineering is categorized into two, aeronautical engineering that deals with the study and design of aircraft, and astronautical engineering that deals with rockets, space ships, and stations that could travel into outer space.
Common employers in India –
ISRO
Aeronautical Development Agency
Aeronautical Development Establishment
National Aerospace Laboratories
Samtel Avionics
Civil Aviation Department
Also Read: 10 Best Aeronautical Engineering Colleges in India
9. Instrumentation and control engineering
Instrumentation and control engineering also referred to as IC is one of the rare engineering courses in India. Not too many colleges offer this course, but, the demand for this course is comparatively very high. The demand for IC engineers is very high, but the number of graduates is too low these days. To increase the number of graduates, most of the colleges and universities have made the syllabus more simple and the average market salary has also been increased. IC engineering course often covers topics like control systems, mathematics, robotics, sensors, logical controllers, programming, and software.
Common employers in India –
TATA consultancy
Crompton Greaves
Wipro
Bajaj
Philips
Suzuki
Hyundai
Honda
10. Diary Technology
Diary technology is the latest stream of engineering courses in India today. Technology has advanced so much these days that the field of dairy science has demanded an engineering stream of its own. This branch deals with the various aspects of the dairy industry. Some of the common topics are producing milk, processing, and packing them. The course also covers organic chemistry, animal husbandry, food science and nutrition, microbiology, milk management, biotechnology, refrigeration.
Common employers in India –
Food brands
Research firms
MILMA
Dairy farms
Private diary processing firms
Ice cream and dairy product companies
11. Agricultural Engineering
Agriculture is the backbone of India and in recent years, there was a fall in the number of people engaging in agriculture due to changes in climate and other factors. However, to boost production new technologies and techniques are used these days. This improvement in trend has demand a new engineering stream dedicated to agriculture. This stream of engineering deals with methods and ways to improve the existing techniques and technologies, to increase production. Common subjects include irrigations, soil science, chemistry, fertilizers, product preservation, product transport, etc.
Common employers in India –
Fertilizer firms
Agricultural machine industry
State-wise food and agriculture board
Private farm and plantation management.
12. Renewable energy and environmental engineering
The world today is looking forward to switching to renewable energy sources before the nonrenewable sources of energy become extinct. This is one of the reasons why a dedicated course to study renewable energy and the environment was set up. This course deals with the study of how to efficiently use renewable sources of energy and identify the methods and technologies that could be employed to preserve the environment. As of today, there are several job opportunities waiting for candidates who graduate from this course in the future.
Common employers in India
NGOs
MNCs
Reliance industries
While the above-listed are just a few engineering courses, there are more than 15 or 20 other engineering courses. However, not all of them are popular as the ones listed.
Engineering Courses FAQs
Q1: What are some popular engineering disciplines I can pursue?
A1: Engineering is a vast field with various disciplines. Some popular ones include electrical engineering, mechanical engineering, civil engineering, chemical engineering, computer engineering, and aerospace engineering, among others. Each discipline focuses on different aspects of engineering principles and applications.
Q2: How long does it take to complete an engineering degree?
A2: The duration of an engineering degree can vary depending on the country, institution, and level of study. Typically, a bachelor's degree in engineering takes around four years to complete. Some programs may require additional time for internships or co-op experiences. Master's degrees in engineering usually take an additional one to two years, while doctoral programs can take three to five years or more.
Q3: What subjects will I study during an engineering course?
A3: The subjects you will study can vary based on your chosen engineering discipline. However, common core subjects include mathematics, physics, chemistry, computer programming, engineering design, materials science, mechanics, thermodynamics, electronics, and engineering ethics. As you advance in your studies, you'll delve into more specialized subjects related to your chosen field.
Q4: Are engineering courses challenging?
A4: Engineering courses can be demanding and challenging due to the rigorous curriculum and problem-solving nature of the field. They often require a strong foundation in math and science and involve complex problem-solving, critical thinking, and teamwork. However, with dedication, perseverance, and effective study habits, engineering courses can be successfully navigated.
Q5: Can I specialize in a particular area within my engineering discipline?
A5: Yes, many engineering programs offer specialization or concentration areas within their disciplines. For example, within electrical engineering, you may specialize in areas like power systems, control systems, or telecommunications. These specializations allow you to focus your studies on specific topics of interest and gain expertise in those areas.
Q6: Are there any prerequisites for engineering courses?
A6: Prerequisites can vary depending on the institution and program. However, most engineering programs typically require a strong background in math and science. Common prerequisites may include courses in calculus, physics, chemistry, and computer science. It's advisable to review the specific requirements of the institutions or programs you are interested in applying to.
Q7: Can I pursue an engineering course online?
A7: Yes, there are online engineering courses and degree programs available, offering flexibility for those who may have other commitments or prefer a more self-paced learning environment. Online engineering programs cover similar content as traditional on-campus programs, but the delivery and structure may differ. It's important to ensure that the online program you choose is accredited and meets your educational goals.