In today's society, both boys and girls are treated equally in all aspects of life. In some fields, girls are even gaining an advantage over boys. In this article, here the best-chosen profession options for women in various fields are discussed. There are numerous career choices for girls after the tenth grade.
List of 10 Best Courses After 10th Pass For Girls In India
| | | | |
| --- | --- | --- | --- |
| Course Name | Course Duration | Eligibility | Course Type |
| Diploma in Fine Arts | 1 Year | After 12th pass | Diploma |
| Air Hostess | 1 Year | After 12th pass | Diploma |
| Diploma In Beauty & Hair Dressing | 1 Year | After 12th pass | Diploma |
| Home Science | 3 Years | After 12th pass | Undergraduate |
| Diploma in Languages | 6 to 12 Months | After 12th pass | Diploma |
| Diploma as an Art teacher | 2 Years | After 12th pass | Diploma |
| Diploma in Event Management | 6 Months to 12 Months | After 12th pass | Diploma |
| Diploma In Commercial Art | 2 Years | After 12th pass | Diploma |
| Diploma In Hotel Management & Catering Technolog | 2 Years | After 12th pass | Diploma |
Top courses for 10th pass girls
1. Diploma in Fine Arts
Fine art is a visual form of art that is created solely based on the creative mind, intellectual content, or aesthetics, to give it its broadest definition.
Not all, however, some of the art institute's offer diplomas in fine arts just after X grade, though not all. Likewise, your efficiency in the tenth standard was taken into consideration.
Following completion of the course, you could pursue a career in flash animation, graphic design, art education, art liaison officer, and other related fields.
It is intended that you learn the fundamental concepts of fine arts, as well as those that are linked to the fine & visual arts, during this diploma course. Additionally, you would learn about the origins, development, and various aspects of artwork, architecture, miniatures, and other artistic mediums, among other things
Courses in fine arts include topics such as comics, conceptual art, acting and theatre, and so forth.
2. As Air Hostess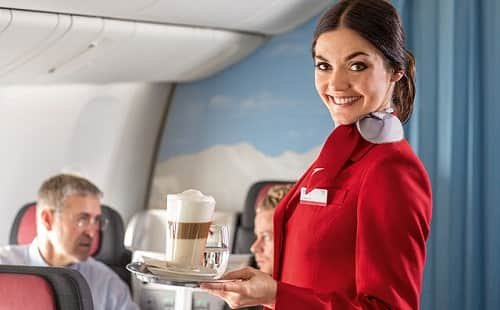 Being an air hostess is one of the best career opportunities for young women today. This is not just a famous career choice, but it is also one of the most enjoyable ways to spend your time. A passionate way of life is desired by every young lady in today's society, especially by girls. As a result, if you want to enjoy every moment of your life, you should consider becoming an airline hostess.
Girls can demonstrate their charming personalities, cuteness, politeness, and beautiful communication skills while working as an Air Hostess. The girls will be able to fly from one country to another and explore different cultures while staying in luxurious hotels throughout the world.
3. Diploma In Beauty & Hair Dressing
Depending on the institute, the course can last anywhere from three months to a year in length. The training is in the area of body maintenance. Beauty salons are a good place for candidates to find work.
4. Home Science
Home Science encompasses a wide range of scientific and artistic disciplines.
Girls should take it after their tenth pass because it focuses on managing the home as well as household activities after they have graduated from high school. In moreover, it is all about taking good care of one's family, living a good life, and maintaining one's home.
As well as covering other fields such as the arts and sciences, humanities, strategic planning, and communication (among others), it is much more than that.
Then it instructs you on the wide perspectives of various fields, such as, for example,
Community living
Rural development
Home management
Textiles
Child behavior
Communication skills
Resource management
Food & nutrition
Health care
It would take two years to complete the diploma in home science; one can apply for this course after your tenth or twelfth-grade year.
5. Diploma in Languages
After tenth grade, you can learn numerous languages that will help you get a head start in your career, as the demand for interpreters is increasing as a result of the expansion of trade. As a result, it is one of the most popular and successful short-term courses available after the 10th.
Are you keen to accept new languages and earn money as a result of your newfound knowledge?
Another reason for the high demand for translations is that they enable people to communicate with one another, which is exactly what businesses require to succeed.
Not only that, but you can also find employment in a variety of other fields such as tourism, entertainment, publishing, public relations, and others.
After completing your tenth-grade education, you can easily pursue certificate language courses, and if you so desire, you can later pursue a bachelor's degree in any language.
6. ITI Courses
In addition, Industrial Training Institute (ITI) Courses are one of the most popular options in the wide range of courses available after 12th grade. These training courses are suitable for those who wish to pursue careers in technical & non-technical fields after completing their secondary education.
These ITI courses are also trade-specific and are available in a variety of fields including engineering, scientific knowledge, arts, hair and skincare, dress design, jewelry making, and other related fields. Following the tenth grade, some of the most popular ITI courses include:
Computer Operator and Programming Artists
Sewing Technology
Fashion Design & Technology
Digital Photographer
Radiology Technician
Electrician
7. Diploma as an Art teacher
The art teacher diploma, also known as the Diploma in art education, is a course program that provides extensive training in the art of teaching. A diploma in Art Education is available to those who are 17 years old or older. It is the best option for those that want to pursue a career in art education.
8. Diploma in Event Management
Diploma in Event Planning is a certificate-level course that is offered on a short-term basis and falls under the management category. After tenth grade, event management is among the most popular courses for female students. The event planning course can be completed in six months to one year depending on the level of experience.
It is a course on the management and organization of activities, functions, gatherings, occasions, conferences, weddings, and other similar occasions. It is your responsibility to learn the fundamentals of event management such as advertising and marketing principles as well as the preparation and production of events. You will also learn financial accounting principles, event security, and safety principles, financial planning, event mentorship, and communication principles, among other things.
9. Diploma In Commercial Art
This is also referred to as advertising art, and it is distinct from fine art in many ways. It is primarily concerned with the selling of products and services. Advertising agencies, publishing houses, art studios, and fashion houses are all places where one can find employment.
10. Diploma In Hotel Management & Catering Technology
The course will take place over two years. The eligibility requirements differ from one institute to the next. Students will gain a set of skills required in the field of hospitality management.
Conclusion
Girls these days are winning the hearts of men and women from every walk of life. As a result, girls can work in any industry, regardless of their gender.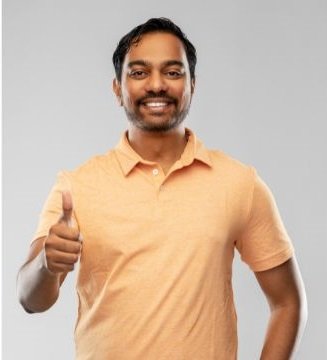 Rahul Kumar is a passionate educator, writer, and subject matter expert in the field of education and professional development. As an author on CoursesXpert, Rahul Kumar's articles cover a wide range of topics, from various courses, educational and career guidance.