Birthday celebrations, weddings, conferences, gatherings, are all integral part of our lifestyle today. All of us want that each of the events mentioned above are made special in their own manner and is also memorable. In today's world, the very purpose of organizing events and celebrating special occasions is all about creating beautiful memories and we do want to make these memories as much beautiful as possible. That is one of the primary reasons for the recent growth of the event management industry today.
These events have made the role of event managers really in demand. This is a sector which is on a boom and will continue to remain so in the coming years. Event management as a profession involves a lot of activities such as determining the theme of the event, organizing the space, ensuring logistics and food are in place, stage decoration, acquiring permits wherever required, anchoring, and several other aspects. If you think that you are creative and want to indulge in all activities required for organizing a successful event, then you should and can easily take up a course on event management.
This is a course which is quite in demand and you have various options at your disposal. In this article, we shall try to explain you in detail about the event management course: the fees involved, the course structure, as well as the career and job prospects if you do take up the course.
So, read on the article "Event Management Courses After 12th: Fees, Career & Jobs."
What is Event Management?
There are plenty of events that are being conducted. The events include birthday parties, weddings, anniversaries, birth of a child, political rally, baby shower, award shows, and a host of others. An event management company or an independent event manager is responsible for not only overseeing that the events are being handled appropriately, but also have to conceptualize as well as plan such events. The planning and conceptualization of an idea is usually done in collaboration with the client in order to understand his or her ideas and views.
A person who is creative, has an inclination towards organizing things, and if the person is ready to put in all that hard work while working at even the odd hours, this can be a perfect option for you.
Scope of Event Management
In today's day and age, people want to make the maximum memories possible. That is the reason why almost all occasions are celebrated on a grand scale. Each family wants to outdo the other family in their community and throw a party or an event that is more grand and more memorable. The same thing applies for award shows and fashion shows. People really like to outdo themselves and the other party and that is how success of an event is often measured. This is where the demand of event managers can be ranked high. A lot of people want the help of experts who can actually help them in organizing and making the events better. A lot of things need to be taken care of when you are planning an event. This includes the decor, food and catering, music, games, tattoo makers, and a host of other things and arrangements need to be taken care of.
This means that the event managers are very much in demand and that is the reason the event management course is gradually gaining a lot of importance. The demand for event managers is only expected to grow in the near future.
Skills Required
Although there is quite a lot of scope when it comes to event management, you need to make sure that before you take it up as your profession, you should have a certain levels of skills set. The following section describes the skills that you should ideally have if you were to become successful in this field:
To begin with, you have to be really creative. The competition in this field is quite high and that is the reason that you would want to stand apart. For this, being creative and different is of utmost importance. If you are doing something that is unique, is innovative, then you will stand out of the crowd and that is what will make you a really good event manager
It will also help if you are someone who is good at maintaining accounts and can maintain cost management data. Many areas are there while you manage an event that requires attention. All the activities such as hiring of people, purchasing of material, arranging third party are services, etc. are the type of jobs that require a lot of money. If you have management skills, you will be able to save some cost and that is why your profits will increase and business will prosper
Good public relations skill will also a long way. You will have to inform people that you exist in the market and you have to let more and more people know about you. This is also where networking comes in handy. The more people you know, the more clients you shall be able to attract and that is how you can get more and more business. This, perhaps is one of the most important skills which you should have if you want success in this field.
Event Management Courses
There are two ways in which you can do an event management course. One is at the undergraduate level and the second one is in the post-graduation level. There are quite a few options available for you even in the post-graduation level.
The curriculum is different for each of these levels. The following section shall list down the course and the related curriculum for the courses available in India for event management:
When you are doing an event management course at the undergraduate level, it essentially becomes a part of your mass communication course. In this course, you are made acquainted with some of the basic principles and methods of event management
If you are taking up the course as part of your post-graduation, then your curriculum will be a more elaborate one and some of the subjects that you will have to study as part of the same will include handling of media, special events, production management, event logistics, event budgeting, economics, marketing management and others. This is the course curriculum followed in most of the colleges of you are pursuing a master's degree in event management
If you are doing an MBA is event management, the subjects will be a little different. It shall include event planning, event logistics, event campaign, event management, event risk management, etc.
You can also seek a diploma in event management which includes topics such as event marketing, event planning, event accounting, public relations, event planning, communication skills, event production, as well as others
Finally, last but not least, there is another course called diploma in event management and PR which comprise of subjects like marketing and brand management, introduction to media, communication and personality development, and other topics.
Duration of Different Event Management Courses
As already seen above, there are various courses that you can pursue if you want to become an event manager. In this section, we shall see the time period which you need to complete each of these courses:
If you are doing an MBA in event management and Public Relations, you require two years' time
A Post Graduation Diploma also required two years
Diploma in event management is a one-year course
If you are doing a BBA in event management and PR, you will have to dedicate three years for the course.
Similarly, BA in events management also requires a total of three years' time
A certificate in events management is of three months
A Post graduate diploma in media, marketing, and events management is one-year course
Thus, depending on the skill sets that you have as well as the amount of time that you want to dedicate, you can go ahead and take do any of the above-mentioned courses.
Colleges and Fee Structure
Depending on the type of college from where you want to pursue the course, the course duration, and the type of course, the fee structure is different in different colleges. For example, if you are doing Post-Graduate Diploma in Advertising, Media, and Events from the National Institute of Event Management Mumbai, you will have to pay somewhere around 1.25 to 1.5 lakhs for the course. On the other hand, if you are pursuing a post-graduate diploma in event management, the fees will be around 55,000 INR for the entire course.
The following are some of the colleges in India that are known to offer a course on event management:
Amity institute of event management
AIMS institute, Bangalore
International institute of event management, Mumbai
National Academy of event management, Mumbai
Apeejay institute of mass communication, Delhi
Thus, the above are some of the most reputed colleges from where you can do a course on the subject.
Career and Job Profiles
Once you have completed your event management course, there are a number of job profiles that shall be offered to you. You can also not just do a job.
You can start your own event management company as well. A few areas where you can do a job shall include the following:
Event Manager: If you are an event manager, then as the name suggests, all the aspects of the event right from the planning to organizing and overseeing all the different areas of the event falls on your shoulders. You have to handle the entire event in a hassle-free manner
Stage Decoration: If you happen to choose this path, you will be responsible for conceptualizing how and what should the stage look like. The layout of the stage is really important and this can even make or break the event. Props and other things need to be arranged as per the theme of the event and that is why the job as a stage decorator hold a great responsibility
Event Planner: All the details of the event are often planned by the event planner. You have to carve out a plan for the event beginning from what is going to be the theme to how are the logistics and other things that need to be managed.
Wedding Planner: If the event is related to weddings, then as a wedding planner it will be your responsibility to oversee all that is happening with the wedding. You shall be the sole organizer and have to make sure that everything and all the functions are being executed as per the client's requirements
Logistics Manager: Logistics is really important in any event and as a logistics Manager you should ensure that there are no hiccups as far as logistics and transport of materials, etc. are concerned.
Exhibition Organizer: As the name suggests, this job profile is related to an event planner and as part of this job, you shall be responsible for organizing various events and exhibitions.
Salary
If you choose event management as the professional field, you can earn anywhere in between 2 lakhs to even 3 lakhs per annum. However, there are individuals who start their own company and once you do that, you can earn anywhere from 5 lakhs to 9 to 10 lakhs per annum. The amount of earnings depends on a number of factors such as the type of event, the type of the client, the scale of the event, the frequency in which the event is conducted, and several other factors.
Recruiters of Professional Event Managers
If you have done a course on event management and want to get recruited instead of starting your own event management company, then you should be aware of some of the recruiters who are known to hire event managers. The following are a few companies that are looking for professional event managers:
Fountainhead
Sercon
Cox and Kings
Sita conferences
Cineyug Entertainment
DNA networks private limited
E-Factor
Tafcon group
TCI consultancy services and "e" events
360 degrees
Top notch media and production houses
Percept D mark
Wizcraft international entertainment private limited
Thus, I hope that the above article has been helpful in giving you detailed information about the various courses on event management.
As is already clear, there are no dearth of colleges in the country for the course, and once you do complete the same, you have a lot of career opportunities to choose from.
Event Management Courses Frequently Asked Questions
Is an event management career good?
As far as we know, an event management career is good these days. It is estimated that in the coming years, people would depend on event management firms more. This would, in turn, increase the job opportunities in the field. On the other hand, an event management career is flexible and there is no huge investment needed. For some people, skills required for efficient management come naturally and for some people, skills could be acquired and polished. Such people would find an event management career interesting and beneficial.
What are the subjects included in the event management course?
The subjects that might be included in an event management course could differ based on the course itself. However, here are some of the common subjects that might be included in event management courses. Event risk management, cross-cultural management, marketing management, event advertising, business communication, financial accounting, the principle of event management, event production, and catering, consumer behavior and brand management, etc. are a few of the common subjects.
Is it possible to pursue an event management course after the 12th completion?
Yes, there are various types of event management courses, diploma, PGDM, UG, and PG courses. You could consider pursuing a diploma or UG event management courses after the 12th.
Does India have good event management career opportunities?
Yes, the job opportunities for event management graduates are increasing each year. However, if compared to India, the chances are higher in other countries. Especially in most western countries, event management has a very high scope. The United States of America, Canada, the United Kingdom, etc. are a few of the top countries with better event management job opportunities.
To pursue an event management career, which stream after 10th is the best?
If you are planning on pursuing an event management course, you should consider the commerce stream. It is not that you could pursue an event management course only if you select commerce stream, candidates from other streams could also pursue event management course and career. However, it would be a waste of time and energy if you select other streams. Commerce stream is best suited for an event management career.
BBA in event management is good?
When it comes to event management, any course in event management is good. There is no inferior or superior course in event management. While a degree is just a basic requirement for event management, the most important factor is the skills and the talents. Without these two an event management career will not be successful. Therefore, consider pursuing any course in event management without prejudice.
Is it possible to pursue a course and a career in event management after graduating B.Com?
Yes, after graduating B.Com, a person could consider pursuing MBA in event management and then start a career in event management. To be frank, this is one of the safest ways. Even if you find it hard to survive in event management, you have a basic UG degree, you could make use of it to pursue a different career.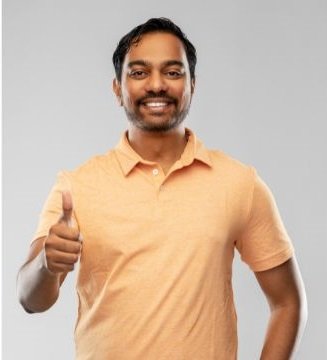 Rahul Kumar is a passionate educator, writer, and subject matter expert in the field of education and professional development. As an author on CoursesXpert, Rahul Kumar's articles cover a wide range of topics, from various courses, educational and career guidance.