If any course is fast emerging among the students of the present generation, it is none other than B.Voc or Bachelor of Vocational Education. It is a subject that is different from traditional academic subjects. Many people call it as a new age of education. It is through this three years course that you can get a job in any particular trade. It can create and open new avenues and scopes in your life. It is not always possible for any individual student to get a chance in engineering or other fields. But through this course, you can get a job in any trade.
It is a process or mode of study that can give you a practical-based jobs rather than theoretical jobs. It is useful in the sense that you will get new scopes and options. One of the best parts of this type of course is that you have numerous exit points and can continue or move with the industry exposure. You will have ample options in many industries where you can show your skills and work. If you complete the course, you will be awarded a precious degree. However, with time, your work and experience will fetch you much money and prestige.
B.Voc comes with a lot of options. You will get a wide variety of subjects to do specializations, in this subject. Once you complete the specializations you can get a lucrative job in these fields. You can get many people who are doing a great job in fields like automobile, food, health, fashion, interior design etc.  The course curriculum consists of 40% of theoretical subjects and 60% of practical topics. It would help if you tried to perform the experimental works in the best possible manner. A right course from a reputed institute can help you get a lucrative job.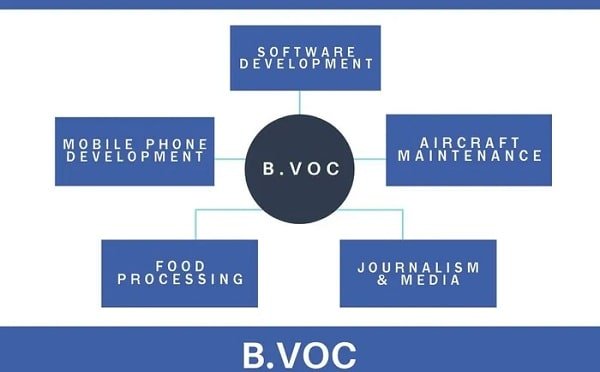 Scope of the Bachelor of Vocation Course:
You must know that the Bachelor of Vocation Course is a skill-based program that can provide you with ample scopes and opportunities after completing the course. You will have to undergo enormous training and work during the training process.  This course is curated to enrich their skills and work in the respective field and get a decent salary.
Once you complete the course, you can get a job in multiple top companies like Ashok Leyland, Toyota, and several other ones. You will have several exit points during the time. It means you can exit from the time in 6 months, one year and two years.  However, it is always better to complete the course so that you get a better position.
Skills required for the Bachelor of Vocation Course:
Apart from challenging practice and practical training, you have to possess some skills to reach you to the point of success. Let us discuss some of the vital ones.
It would help if you were hardworking and committed to your work and profession.
You should have patience and hold the ability of problem-solving.
You should be a reasonable observer and hold the ability to learn everything.
It would help if you were focused and confident about your work.
You should be innovative. You should also possess' good communication skills.
It would help if you held the ability to work along with a team.
It would help if you were strict and focused on the morals and ethics of life. These two things are much required in life.
Course fee for Bachelor of Vocational Education:
It is mainly dependent on the type of college in which you are taking admission. It is found that the average course fee for the course primarily ranges from INR 3,000 to INR 2, 00,000.  The course fee also depends upon the specializations you have chosen.
Eligibility criteria for Bachelor of Vocational Education Course:
To get admission to this course, specific criteria are required. Let us try to know some of them.
You have to score a minimum of 50% to 60% marks in 10+2 from any stream. This is mandatory and should be maintained in any situation.
If you have a diploma degree after Matric qualification, you are also eligible for this course.
If you have 3 level of certification by NSQF and the matric qualification you can also get enrolled in this course.
Most of the institutes of this course offer and organize entrance examinations for the candidates. You have to qualify for the exam for taking admission to the top colleges.
Exams for Bachelor of Vocational Education Course:
It is a three-year course that is divided into semesters. In the 1st year, the students have to face two semesters. If you complete this semester, you will be awarded a Diploma degree. In the second year, you have to face four semesters. If you qualify for the semester you will be given an Advanced Diploma degree. In the third and last year, there will be six semesters. If you pass this semester, you will be given B.Voc degree.
However, the students can exit from any of these semesters. It depends upon him. The university should decide the curriculum of the course after discussion with the council. It is very vital to maintain the rules and regulations of the time. The authority should also give proper attention to the training or practical part of the time. It is an essential part, based on which a student can score good marks and get a better placement. Once the course is completed, the students have to undergo an internship program. This is the most crucial part of the course
Exam centers of the B.Voc course:
Almost all the major cities in India have exam centers for B.Voc candidates.  The metropolitan cities like Mumbai, Delhi, Bengaluru, and Chennai have own exam centers for B.Voc course. Even Kolkata have their specific exam center for B.Voc course. Students from nearby states of these cities should come to the city for the exam.
These centers are specialized for the examination. They have all the amenities required for the review of the Bachelor of Vocational Education course.
Syllabus for the B.Voc course:
Now let us have a glimpse of the syllabus of this course. It is a three-year course that is divided into six semesters.
Semester I:
Effective English skills
Effective Hindi\ French skills
Human Rights
Indian culture and Philosophy
Computer Basics and Networking
C ++ Programming
MS Office
Financial Maths and Accounting
Semester II
Effective English Skills
Effective Hindi/French Skills
Environmental Studies
Innovations in Science
DBMS/ SQL
Advanced Excel
Tally
Java Programming
Semester III
Media studies and Cinema
Social Analysis
Economic Analysis
Giving voice to value
HTML & CSS
Coreldraw/Photoshop
Advanced SQL with Oracle
Javascript, JQuery
Semester IV
Media studies and Cinema
Social analysis
Economic Analysis
Political Analysis
PHP & MySQL
Animation using Maya/ other software
Open Source Platforma
Mobile Development using Android
Semester V
Popular culture
Entrepreneurship
Political Analysis
Psychology
Software testing
SAP-I
Semester VI
Popular culture
Entrepreneurship
Business Ethics
Principles of Financial Accounting
DOTNET Technologies
SAP II
All the subjects are much interesting and useful.
Career opportunities for the B.Voc courses:
It will be nice to know about the best career opportunities in the B.Voc course.  Let us have a glimpse at some of the best opportunities of this course.
A Computer operator is one of the lucrative jobs that are fit after pursuing this course. He is a professional who is associated with the proper functioning of the computer.
You can also get a job as an accountant after completing this course. He is a person who looks after the financial status of the organization.
You can also become a design engineer. Being a design engineer you have to develop new ideas for the new product. This is a great profession.
You can also opt for the job of an automobile engineer. You can become a successful automobile engineer by opening your own business. This can fetch you good fame and money.
You must have heard the name of a biochemist that is in the overall duty to develop and invent new medicines that can save your life from vulnerable diseases.
The most important job that you can get after completing the course is to become a vocational teacher. Being a teacher, you can impart the right education to the aspiring candidates.
Thus you have a lot of options soon after completion of the course. You can choose the best one.
B.Voc institutes in India:
In this part, you will learn about the best B.Voc institutes that are present in India. A brief discussion on this subject will help to select the perfect one for your career.
University of Kashmir (Srinagar)
Cochin University of Science and Technology ( Kochi)
Hindustan University of Technology and Science ( Chennai)
Quantum University (Roorkee)
Parul University (Vadodara)
Jagannath Institute of Management Science (New Delhi)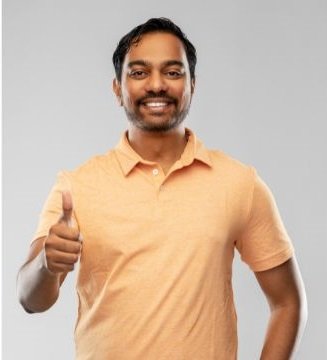 Rahul Kumar is a passionate educator, writer, and subject matter expert in the field of education and professional development. As an author on CoursesXpert, Rahul Kumar's articles cover a wide range of topics, from various courses, educational and career guidance.