The problem with the education system in India is that a lot of courses only focus on theoretical knowledge. This problem can make students less employable as the companies are always looking for students who have practical experience. The student should be able to perform in the real world, and the company wants to spend fewer resources on training the candidate. In such a case, the vocational courses can come to the rescue of the youth. The curriculum of these courses is focused more on developing real-world skills. Vocational courses are considered to be highly job oriented, and that is the reason why the demand for these courses is shooting up.
The good part is that you will be able to find the vocational course is the real world skills like baking, food production, music, photography and even software development. The courses can not only help you in getting a job, but they can help you in getting skills that you would need to start your own business. A lot of vocational courses are commerce-oriented that would teach you about bookkeeping and trade management.
In this article, we have listed a lot of information about vocational courses, and you can move along to check out the details.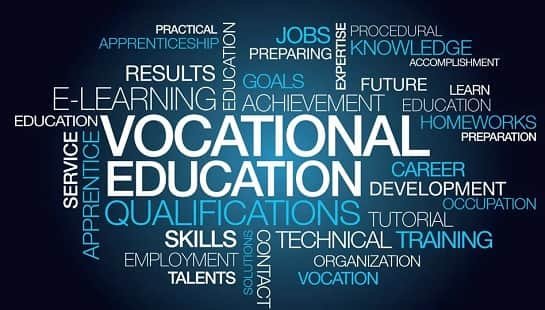 Vocational Course Eligibility & Details
The good thing about vocational courses is that they are offered at various levels. You can pursue vocational courses at Diploma, Undergraduate, Postgraduate and Certificate levels. You can pursue the course according to your education level. The University Grant Commission introduced these types of courses, and today, there are a lot of colleges that are recognized by UGC. The vocational courses are also known as Career and Technical Education. Check out the points below to get more details and eligibility for the vocational courses
Certificate Course – You can pursue vocational courses after class 10th or even after class 12th. The only condition is that you should have cleared class 10th You get theoretical as well as practical knowledge during the tenure. The duration is usually six months. Some of the popular fields in certification courses are taxation, fashion design, baking and photography. The duration of these courses is six months.
Diploma Courses – These courses have a duration of 1 year, and you can pursue these courses only after clearing class 12th. Again, you have a lot of fields available here.The duration of these courses is one year.
Bachelor Vocational Courses – If you are looking for a high chance of getting a job, then it is best to opt for the bachelor vocational courses. The course shares in-depth knowledge of a field, and it also helps you in gaining practical knowledge. You will find bachelor vocational courses in automobile, tourism, food processing and even software development. The duration of these courses is three years. You need to complete 10+2 to pursue a bachelor of a vocational course.
Masters Vocational Course – This is similar to the bachelor vocational course, but the level of knowledge is usually much greater in the master's course. These courses can help you in becoming the subject matter expert in any field. The course at this level is only beneficial for the students who have prior experience in the given domain.The duration of these courses is two years. You should have completed a bachelor course for this.
Doctorate Vocational Courses – IGNOU only offers vocational courses at Doctorate level. In addition to this, it is only for the students who are pursuing a vocational course for research purpose. The duration of these courses is six months to 2 years. To enrol, you must have a master's degree.
Check out more details about the vocation courses below.
At present, there are more than 200 colleges in India from where you can pursue the vocational course. The fee often very low and you will find certification programs with a fee of Rs 3000 only. Some of the colleges charge a premium for certain types of courses, and the maximum that we came across was two lakhs.
These colleges offer courses in different delivery modes. You can opt for a full-time course, part-time course or even a distance learning course.
Many universities provide affiliation to the college to offer vocational courses, and you must check what university the college is affiliated to. Apart from this, you must also check the approvals and see if the college is UGC, NBA, MHRD, or AIU approved.
The course duration also varies, and the minimum course duration available is one year while the maximum duration is six years. You will find integrated programs. The courses with a duration of 1 or 2 years are really popular.
Course Curriculum for Vocational Course
It is hard to comment on the course curriculum for vocational courses. The reason is that you can pursue the vocational course in various fields. In such a course, the course will vary according to the course that you are pursing. It is better to check the course handout before enrolling in a course. The UGC sets the curriculum, and hence there is little or no variation in different colleges. It is well understood that the course of the vocational courses will be related to the domain that you are pursuing the course in.
There are many advantages of vocational courses over the traditional courses. Some of the benefits are listed below.
In vocational courses, the focus is on developing skills instead of just gaining theoretical knowledge.
In the vocational course, you get practical experience in the workshop or on-site. The traditional courses have labs and case studies which can't compete with the practical experience that you gain while pursuing a vocational course.
There are multiple activities in vocational course that provides exposure to the students. Often, they learn on the job as well. In the internship, the exposure is restricted to the internship.
You can take part-time or distance education in vocational courses whereas most of the traditional courses are full-time.
If you would like to pursue only an online course, then you would need to enroll with IGNOU as they are only authorized to offer you an online course.
Colleges Offering Vocational Courses
Over 200 colleges are offering vocational courses, and the fee varies from one college to another. There is also a variation in fee according to the course you are pursuing. So, you can check out some of the best colleges in India offering vocational courses. For information about the fee, you can visit the college's website and check the details.
Loyola College, Chennai
St Xavier's College Mumbai
Institute of Hotel Management, New Delhi
Delhi University
NIMS Mumbai
NIMS Jaipur
IHM Mumbai
Madras Christian University, Chennai
Fergusson College, Pune
Mumbai University
Guru Gobind Singh Indraprastha University, New Delhi
Jamia Millia Islamia University, New Delhi
Mount Carmel College, Bangalore
DY Patil University, Mumbai
Amity University
Banaras Hindu University
Aligarh Muslim University
We would still like to give you an idea of the average fee according to the course. You can check out the details below
Certification course – Rs 3000 to Rs 25000
Diploma Course – Rs 5000 to Rs 70000
Undergraduate Course – Rs 5000 to Rs 75000
Postgraduate Course– Rs 5000 to Rs 100000
Doctorate – Rs 17000
Admission Process for Vocational Course
There are many seats available for the vocational course, so it is relatively easy to get in. There is still an admission process associated with the vocational course, and you can check it out below.
Depending on the course level and institute, the admission process is altered. In the majority of the cases, the admission is via merit basis or an entrance exam. Once you shortlist the course and college, you can check out for the detailed admission process.
Many of the colleges allow you to apply for the courses directly. In such cases, you need to login to the website of the college, select the course and enrol if you meet the eligibility criteria.
If you are opting for the online course, then you can enrol into the course online. The fee is also paid online, and you will receive the study material to continue with the learning.
For the PG Diploma courses, the students are shortlisted based on the marks in bachelors, and they are then called for the interview. In specific courses, the selection is based on the entrance test as well. Two of the popular entrance tests are BHU UET & IPU CET.
Job Prospects After the Vocational Course
After the completion of the vocational course, you can explore the market for various job options. It is relatively easy to find a job since you have practical knowledge. The advantage of vocational course is that the fee is somewhat less so you can also get a return on your investment. Depending on the field, you can work as a technician, carpenter, photographer, software engineer, designer, mechanic, baker or a chef. You can even start your business after learning the trade, and it will undoubtedly help you in gaining the trust of your clients.
Talking about the growth, it depends on you and the way you polish your skills. Still, giving you an idea about the annual earnings, it can start from a minimum of Rs 3.5 lakhs per annum. The earnings will vary according to the type of work, domain, scale and client base. You can grow as you learn, and you can also expand your horizon quickly.
If you pursue your postgraduate course then the annual package while doing a job can go up to Rs 5 Lakhs and with the doctorate, you can bump up the package to Rs 7 lakhs.
What are some popular vocational courses?
If you are willing to go for vocational courses and if you wish to know the popular courses, then you can check out the listed below.
Certification in Camera & Photography
Certificate in Media Studies
Certificate in Financial Management
Certificate in Foreign Trade Practices
Certificate in Tax Practice
Certificate in IT Skills (Online)
Certificate in Fashion Design (Online)
Diploma in Translation
Diploma in Cinematography
Diploma in Counselling & Psychology
Diploma in Public Administration
PG Diploma in Yoga
PG Diploma in Hospitality
PG Diploma in Computer Application
PG Diploma in Translation
PG Diploma in Fashion Designing
Who should go for Vocational Course?
A lot of people are worried about the validity of vocational courses, and we would like to reassure such students that the vocational courses are valid. They are as good as any other course. One benefit of the vocational courses is that they concentrate more on practical knowledge. UGC introduced the vocational courses, so do not worry about the validity or authenticity of the course. Vocational courses are suitable for the students who are looking for a job in short terms and who do not have resources and time to go through the full-time courses of 4 years. If you are looking for a job and if you are finding it difficult to get a job, then a vocational course can help you in polishing your skills and quickly getting a job.
Vocational Courses Frequently Asked Questions
What are the Vocational Courses?
The course aims to enhance the real-world skills of candidates. The vocational course mainly provides practical knowledge in various respective skills. Some of the popular fields in certification courses are-Software Development, Baking, Cooking, Painting, Music, Fashion Design, Taxation and more. Therefore, the course structure will help you in getting an excellent job. If you don't want to do any job, then you will also start your own business.
At Present I am a student of Class 12th. Can I pursue this course?
And the answer is yes, you can pursue a Vocational Certification Course after class 10th.  There is another option that you will choose but after clearing Class 12th. And that is a Vocational Diploma course.
Can the Vocational course be done part-time or by distance learning?
Some institutes/ colleges/universities offer a vocational course for part-time and distance learning as well. On the other behalf rest of the institutes offers traditional courses for full-time. There is one more option that you can choose and that is online. You just need to enrol with IGNOU to pursue an online course.
What are the advantages of a Vocational Course?
There are various advantages of this course. Some of them are-
This course mainly focuses on gaining skills.
The course stimulates career growth and promotes practical experience.
Its curriculum is specially designed to enhance your world skills.
The course offers lucrative salary packages and lots of job employments.
Which colleges or institutes are best for Vocational Courses?
Some of the reputed institutes that are offering this course are given below-
NIMS – Mumbai
Madras Christian University – Chennai
Mumbai University – Mumbai
Loyola College – Chennai
Fergusson College – Pune
Aligarh Muslim University – Aligarh
Banaras Hindu University – Banaras
DY Patil University -Mumbai
Mount Carmel College – Bangalore
Jamia Malia Islamia University – New Delhi
Delhi University – New Delhi
ST Xavier's College – Mumbai
Institute of Hotel Management – New Delhi
Guru Gobind Singh Indraprastha University – New Delhi
Can I take the course in specific certification?
Yes, Infect there are various certification courses that you can choose from. Some of them are-
Certificate in Media Studies
Certificate in Tax Practice
Certificate in IT skills
Certification in Camera and Photography
Certificate in Foreign trade practices
Certificate in Fashion Design ( for Online)
Final Verdict
Vocational courses are certainly a good option for the students who are looking for a quick skill upgrade. The good thing about the vocational courses is that you can pursue the course in the field that you like. This way, you will never hate your job since you will be doing what you love. With a wide variety of employment opportunities and domains available, the vocational courses turn out to be a good option for Indian students. It also helps the Indian firms in finding talent that is already skilled. It saves the training cost for the organizations. Since the demand and supply gap in India is huge, the vocational course can help you in quickly bridging the gap between the demand and supply. It is better to find out about your hobby and pursue a vocational course in the same domain.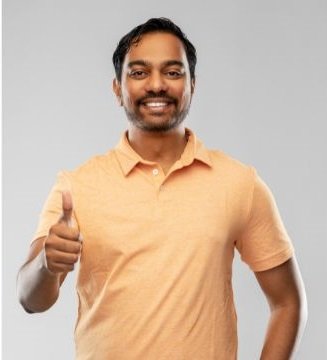 Rahul Kumar is a passionate educator, writer, and subject matter expert in the field of education and professional development. As an author on CoursesXpert, Rahul Kumar's articles cover a wide range of topics, from various courses, educational and career guidance.