Many people believe that project management courses are only for the people who are working in an IT industry, but this is not true. Project Management is a generalized approach to deliver a business outcome. Almost every sector has project managers who are helping the teams in managing the scope, cost, delivery, resources and other aspects of the project delivery. Every deliverable can be considered as a project, and this makes the role of the project manager even more critical.
There are majorly two options that students can opt for if they wish to work in the field of project management. The first option is to start by pursuing a course in Project Management. It will give them a head start, and the course will also teach them about the basics of the trade. The students can also go for MBA in Project Management or Post Graduate Diploma in Project Management. It depends on what level the student is presently at.
The second option is to go for PMP certification. The PMP certification is for the people who already have experience of working as a project manager. It is slightly challenging as the pass percentage is also low. In this article, we are going to help you in exploring the Project Management Certification Course as this is the most viable option for most of the people. Move along and check out the more details about the certification along with other information.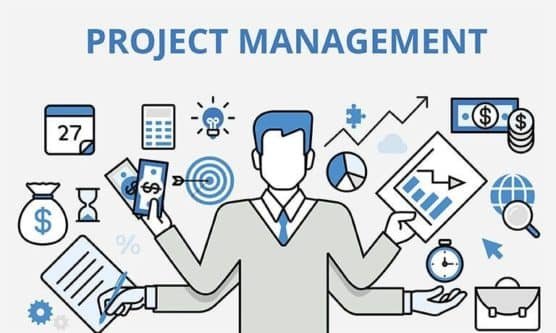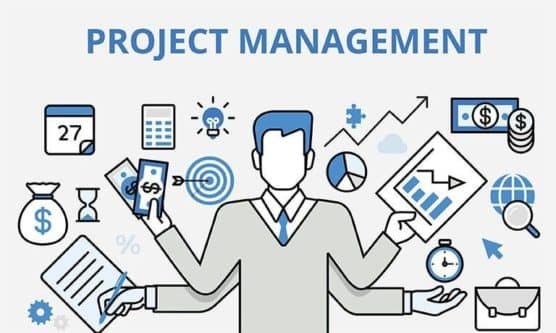 Project Management Course Eligibility & Details
Below are the different Project management courses along with the details
Project Management Certification – The course duration for the Project Management Certification is six months, and it requires you to have scored at least 50% in the 10+2. Apart from this, the course also needs you to have a working experience of 2 years. You require specific skillsets. These skillsets include Communication Skills, Team Management Skills, Conflict Resolution Skills, Problem Solving Skills, Cost Management Skills and you must also have the knowledge of the domain that you plan to work in. Let us also talk about the other options that you have.
MBA in Project Management – If you plan to pursue an MBA in project management, then you must hold a Bachelor Degree with a minimum score of 45%. Most of the universities allow candidates without work experience, but it is undoubtedly better to have some work experience that would enable you to understand things better.
PGD in Project Management – For this course, the student is required to have completed 10+2 with a minimum of 50%. In addition to this, the candidate must have received his bachelor's degree, and he should have a work experience of 2 years. Alternatively, the diploma holder is required to have an experience of 4 years. If the candidate holds a bachelor degree in the non-engineering domain, then he would need to have a work experience of 3 years.
Course Curriculum for Project Management Certification
The Course Curriculum for the project management courses will remain the same no matter what course you are pursuing. The knowledge depth and the complexity of the problems may vary, but the subject remains the same. Major topics of discussions are listed below
Introduction To Project Management
Planning & Implementing the project
Project Management Techniques
Cost Management
Scope Management
Time Management
Quality management
Project Lifecycle
Resourcing & Communication
Code of Conduct & Ethics
Colleges Offering Certification Program in Project Management
It is always essential to choose the right College for pursuing any course. This gives you a head start in your career. In addition to this, the placements are also very easy after you pursue your course from a good college. Most of the colleges might not offer placements after the certification program. It should also be noted that almost every College provides a seat on merit basis. If you are applying for certification, then you will have a round of GD and PI before you get admission in the certification program. The marks in the 10+2 will also hold some weightage.
If you are planning to go for MBA or PGD, then you will need to perform in the entrance test as well. The universal exams for getting into a good college are CAT, XAT, MAT, ATMA, CMAT and MAH-CET. You can see what College you are willing to apply in and choose the exam accordingly. Below are some of the best colleges, along with their estimated fee.
| | |
| --- | --- |
| College | Average Fee Expected |
| NarseeMonjee Institute of Management, Mumbai | Rs 26,000 |
| ICFAI Foundation for Higher Education, Hyderabad | Rs 35,000 |
| IIBM Institute of Business Management, Hyderabad | Rs 15,000 |
| Loyola Institute of Business Administration, Chennai | Rs 18,000 |
| The Second Wind, Mumbai | Rs 85,000 |
Admission Process for Project Management Course
The admission process for the project management course can vary depending on which course you are opting for. Below are some of the points that you can refer to.
The admission in most of the certification is direct, and if there are less number of seats, then the selection criteria would include assessment of marks in 10+2, GD and PI.
For the MBA in Project management, you would need to clear the entrance test on merit basis. After the selection, you will be required to appear in GD & PI to get selected.
For PMP, you have to meet the criteria set by the PMI, and once your application is approved, you can start with the self-study.
For PGD, you can go ahead and apply based on the marks in bachelor degree. You might have to go through a round of PI before getting admission.
Job Prospects After the Certification
Below are some of the job prospects after you complete a course in Project Management
Project Coordinator–This is an entry level job that you get if you do not have any work experience. The project coordinator works closely with the project manager, and he assists in planning, implementation and delivery of the projects. The focus is on the lighter tasks, and this is where you learn all about the project management.
Project Manager– The project manager is the core role that many people get a chance to work in. The project manager is responsible for end to end delivery of the project. The team's success is the project manager's success. Most of the companies create a core focus area for the project manager. You can be a project manager in the IT industry, construction industry, software industry or even in the business industry. As you progress, you can get the role of the senior project manager or a program manager.
Product Manager– Product Manager, is slightly off-field but it is a combination of a project manager and a business analyst. The project manager has expertise in a domain, and he is the person who plans the enhancements in the product. In the manufacturing industry, the product manager also works in the manufacturing process, pricing strategy and marketing of the product.
Project Analyst– There is a need for a person who can gauge the performance of various project managers or the projects. The project analyst is the person who does that. He is more like a quality analyst for the project manager. The analyst is required to have critical milestone knowledge along with the knowledge of the controls.
Project Designer– During the project lifecycle, the resources are required at a different level. In such a case, the project designer comes into the picture. The project designer is usually working with the project manager and other stakeholders to assign various resources.
Consultant– After working in the industry for a long time, you can even work as a consultant. The consultants are there to deliver their expertise to various organizations for the successful implementation of the project.
These are some of the roles that you are applying for after completing a course in Project Management. The positions are readily available, and you can progress through as you get more experience. The salary range can start from a bare minimum of Rs 3 Lakhs per annum, and it can go up to a 7 figure salary very soon.
Alternative Options to Project Management Certification
If you are not willing to do MBA, PGD or Certification in Project Management, then there is another alternative for you. This option is primarily for the people who are the working professionals and who would like to learn at their terms and conditions. It is one of the most reputed certifications, and the PMP certification is also recognized globally. As per a survey, the PMP certified project managers earn 25% more than the non-certified program managers.
For getting the PMP certification, you need to register with PMI and create an account. You must also have a four-year bachelor degree along with 36 months of experience in leading projects. In addition to these two requirements, you also need to have 35 hours of PDU for project management training. Alternatively, the eligibility criteria for people with a high school diploma is six years of work experience in leading projects and 35 hours of PDUs for project management education.
If you meet the PMP certification, then you would need to create an account with PMI. After you pay the membership fee, you will receive the handbook or the PMBOK which will have all the information about the project management principles. You would need to study for the exam, and after making the payment of the exam fee, you will be able to schedule an exam for yourself. You need to clear the Online exam to get the certification. There is just one exam of 25+175 questions. After getting your certificate, you are also required to maintain the certification by engaging in various activities as per the PMI guidelines.
Who should go for Project Management Certification?
You have already been through the job prospects of the Project Management Courses. This information would have given you an idea about what to expect from any of the project management course. If you are already a working professional, then our recommendation would be to go for PMP certification instead of any other College-based course. The project management courses will enable you to work in any domain that requires the expertise of the project managers. In addition to this, the growth prospects are also excellent.
If you are looking for vertical growth, then you can expect to be Program Managers after proving your ground in the field of the project manager. The next level of growth can be a portfolio manager. These are the domains for the vertical growth, and with years, you can manage a full-fledged portfolio in an organization. In many organizations, the COO or CEO is from the project management background. The course gives knowledge to the people about the best project management practices.
The project managers are even required in consulting, government sector and every other domain. There is hardly any domain that doesn't need a project manager. If you plan to enhance your skillset and if you are willing to learn management, then you must undoubtedly go for a course or a certification in project management. It will help you in growing professionally as well as personally.
Final Verdict
We have shared all the possible information about the project management courses with you. If you are looking for updated information about a specific college, then our recommendation is to visit the college website and check out the latest course information. You will be able to find the admission cycle and the updated fee amount for the course. These things are very dynamic, and there is a possibility that the fee has been updated since we penned down this article. Overall, the project management certifications or courses are a great course, and they can help you in growing in your career.
It is better to have work experience as experience will not only give you an edge during the learning process, but it will also help you in getting a job easily.
You can choose your career growth path, and you can opt for the certifications for the Program and Portfolio Management. If you have an issue with the funding of your education, then you can apply for easy loans. Many financial institutes provide financing for such short terms courses.
Project Management Course Frequently Asked Questions
What's exactly Project management Course?
The Project Management Course is structured to allow working professional who already work as project manager or have the ability to manage business projects. This course provides a major skill which is related to business projects. The course helps to enhance your communication skill, cost management skills and team management skill.  This professional course will make your career prospectus better and impressive.
What is the academic qualification and skills, the ability for Project Management Certification Course?
Candidates who are willing to pursue the PM certification course must have completed their Class 12th or equivalent in any stream from any recognized board with at least 50% of marks. Apart from this academic qualification, you need to have a minimum of 2 years of experience as a working professional.
When it comes to skill and ability for PM certification course candidate must have good communication skills, ability to negotiate, creative mind, problem-solving ability, leadership quality, Critical thinking ability, ability to create schedules etc.
Will I pursue MBA in Project Management Course?
Yes, you will MBA in Project Management along with a bachelor degree. You need to hold a bachelor degree with at least 50% of marks.
What are the top Project Management institutions in India?
There are several institutes in India that offering Project Management course in three domains. Some of them are-
Narsee Monjee Institute of Management – Mumbai
The Second Wind – Mumbai
Loyola Institute of Business Administration – Chennai
IIBM Institute of Business Management – Hyderabad
ICFAI Institute of Business Management – Hyderabad
What are the best job prospectuses after a certificate in the PM course?
After the successful completion of the course, you can find various jobs roles in both the public sector and private sector. This will ensure higher may a good career growth.  You can also choose your line of work from a range of area ranging from consultant to project designer. Some popular job prospects are-
Project Manager
Product Manger
Consultant
Project Analyst
Project Designer
Project Coordinator
Software Product Manager
Information technology project Manager
Construction Project Manager
Project Controller
What is the basic fee structure for a certificate in Project Management Course?
The average salary of a Project Management Course is between 26,000 to 85,000. This fee structure may vary from institute to institute and also depends upon the domain of course that you will choose.
Is PMP certification better than any other course?
It is one of the most job-orientation certification courses across the world. According to the experts, PMP certified project managers can get lucrative salary packages more than non-certified program managers.
If you still have any questions, then you can reach out to us, and we will request our experts to guide you in solving your query. With all this information, we are going to conclude the page. Thank You.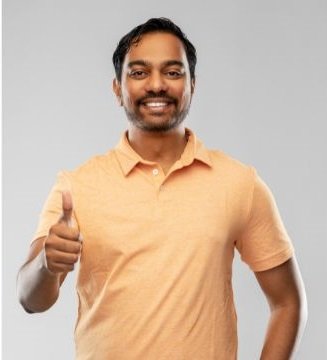 Rahul Kumar is a passionate educator, writer, and subject matter expert in the field of education and professional development. As an author on CoursesXpert, Rahul Kumar's articles cover a wide range of topics, from various courses, educational and career guidance.