Bachelor of Optometry is a 4-year paramedical undergraduate course offered by many medical and paramedical colleges in India. This is a eye optical course teaches students about various conditions of the human eye, visual aids, development of glasses, lenses, and other items related to eye diseases. Moreover, the main objective of this course is to train students about optics, eyes, and vision systems. The students who pursue this course will have career options like optical analysts, optometrist, Optician, and many others.
This undergraduate course is designed to let students understand aspects of vision and optical system and the development of optical aids like lenses, spectacles, and many more. After successful completion of this course, candidates can treat eye and vision-related diseases. Are you interested to learn this course? Here is a complete detail of this course to let you know more about it.
Course Summary: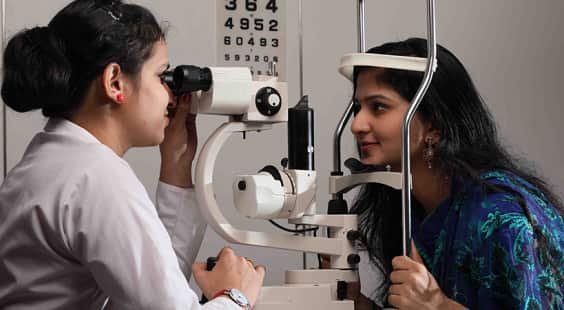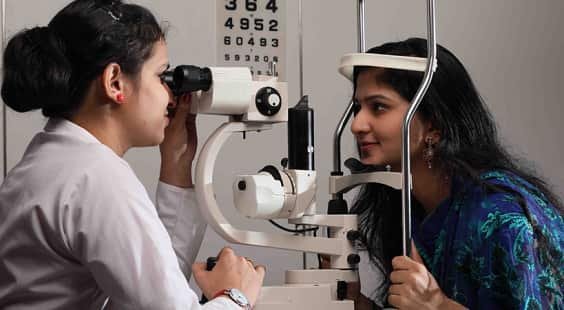 Bachelor of Optometry is a paramedical course that deals with eye and vision-related diseases and their treatments. This course allows students to learn about different processes of eye and vision systems. Those who are interested in making their career in health science can join this program. This course teaches students to examine, diagnose, and treat different visual diseases.
Bachelor of Optometry contains a three-year academic and a one-year internship program, which makes this course a total of four years. The three-year academic program is further divided into six semesters that teaches students about various parts of the visual system, diseases, and diagnosis methods. The internship program is designed to teach students about the practical knowledge of the vision system. After completing this course, candidates can help people with visual issues and treat them.
Course Details:
| | |
| --- | --- |
| Course | Bachelor of Optometry |
| Duration | 4 Years (3-year academic and 1-year internship) |
| Qualification Required | 10th and 12th from a certified board |
| Age Limit | Minimum age 17 years |
| Average Course Fee | The fee for this course ranges from INR 2 to 6 lakhs |
| Starting Salary | Starting salary ranges from INR 2.5 to 8 lakhs |
| Job Positions | Optician, Teacher, Eye Doctor, Optometrist, Etc. |
What Is the Bachelor Of Optometry Course?
This is an undergraduate paramedical course designed to offer students the required knowledge about the visual system to enable them to inspect, diagnose, and treat eye diseases using various optical aids. After completing this course, students can join in various government and private medicals, clinics, optical aid manufacturing companies, etc. Furthermore, candidates can also opt for pursuing higher studies like M. Sc., Ph. D, and other courses related to the eye and vision system.
This course educates students about various methods of visual problems and screening, diagnosis, vision training, vision defects and blindness, design of contact lens, spectacles, and other visual aids. This way, the course prepares the students to deal with different problems in the vision system and perform advanced research on the specific discipline. The Bachelor of Optometry program combines the theory and practical knowledge of the specific field. So this is an excellent option for students who want to build their careers in the visual care domain.
Eligibility for Bachelor of Optometry:
Those who want to pursue their career in this domain need to meet the following eligibility criteria.
The students must have completed their 12th in science stream in PCB subjects from a recognized board.
They should have secured aggregate marks of 45%.
The applicants should have completed the age limit of 17 years.
If you meet these eligibility criteria, then you can join this course. However, you have to go through an admission procedure.
Admission Process for Bachelor of Optometry:
There are many types of admission processes for the Bachelor of Optometry course in India. Here is what you need to know about the admission process for this course.
Entrance-Based Admission:
In this method, candidates have to qualify the entrance exams conducted by the institutes and universities. Also, some state administrators conduct entrance exams for paramedical courses. So you can opt for your preferred entrance exam as per your choice.
Candidates can attempt different entrance exams for the Bachelor of Optometry Course, such as CMC, AIIMS exam, JNU entrance exam, EYECET, DU entrance test, and BVP CET. When you attempt the entrance exam, the respective university or institute will declare the results in the form of a merit list. The merit list will contain the names of the candidates as per their ranks.
After that, the candidates will have to go through a personal interview or group discussion process according to their grades or ranks. Then the candidates will get admission to the respective universities or institutes depending on the result of the entrance exams, group discussions, and personal interviews. The entrance exams conducted for this course are of national level, and candidates are shortlisted as per their overall results.
Merit-Based Admission:
When candidates apply for the merit-based admission process, they have to follow the guidelines of the respective institutes and participate in the selection process. This admission process conducts personal interviews and group discussions. Then the institutes release the results according to the performance of the candidates. According to the merit-based results, the institutes give admission to the candidates.
Counseling Based Admission Procedure:
It is a standard admission process followed by most institutes and universities. In this method, the institutes select the candidates according to the results and merit. First, the universities release a merit list according to the ranks secured in the entrance exams. In the next step, the candidates can choose their desired institutes where they want to pursue their studies. Finally, institutes give admission to the deserving candidates. This admission process is based on the availability of seats in the colleges.
Bachelor of Optometry Course Syllabus:
The following are the subjects taught in six semesters of this course.
First Year:
| | |
| --- | --- |
| Semester I | Semester II |
| Clinical Psychology | General Biochemistry and Ocular Biochemistry |
| Computer Basics | Contact Lens |
| Basic Accountancy | Geriatric Optometry and Pediatric Optometry |
| Community and Occupational Optometry | Fundamental English and Communication |
Second Year:
| | |
| --- | --- |
| Semester III | Semester IV |
| General Anatomy and Ocular Anatomy | Law and Optometry |
| Geometrical Optics | Low Vision Aids |
| Hospital Procedures | Nutrition |
| General Physiology and Ocular Physiology | Mathematics |
Third Year:
| | |
| --- | --- |
| Semester V | Semester VI |
| Microbiology and Pathology | Public Relations |
| Pharmacology | Research Methodologies and Statistics |
| Optometric Instruments and Clinical Examination of Visual System | Physical Optics |
| Ocular Diseases and Eye and Systematic Diseases | Visual Optics |
| Optometric and Dispensing Optics | Squint and Binocular Vision |
Fourth Year:
The fourth year of this course is an internship program. During this program, the candidates will learn the following subjects.
Pediatric Optometry
Contact Lenses
Posterior Segment
Anterior Segment
Low Vision and Rehabilitation
Investigate Optometry
Internship I and II in Speciality
Bachelor of Optometry Career Opportunities:
This is a dynamic course and contains many aspects to enable the students to treat different eye diseases. The graduates of this course have high demand in the various fields of government and private sectors. There is a vast opportunity for graduates because eye care is needed for children, adults, and elder people. The graduates of this course can build their career in the teaching field or apply for various jobs in different paramedical fields.
There Are Many Opportunities for the Graduates Such As –
Government and private hospitals
NGOs
Optic manufacturing sectors
Optometry laboratories
Eye care hospitals
Optical showrooms
Occupational healthcare sectors, etc.
Apart from that, many recruiters are there who hire graduates in this field. Some top companies that hire the Bachelor of Optometry graduates are –
Fortis Healthcare LTD.
All India institute of medical science.
Postgraduate institute of medical education and research, etc.
Bachelor of Optometry Job Profiles:
The graduates of this course can apply for the following job profiles.
Optometrist:
The professionals in this post are responsible for examining the eyes and find defects in vision and ocular diseases. The salary for this post ranges from 3.5 to 6 lakhs per year.
Research Assistant:
The candidates in this post prepare reports, articles, and presentations of projects as per the instructions. They also can do some office work for projects and research activities. Sometimes they can also do some administrative tasks. The salary of a research assistant varies between 2.5 lakhs and 5 lakhs.
Optician:
The work of an optician is to advise spectacles, lenses, spectacle frames, and their color, weight, and style, and other optical aids to adults and children. Mostly they work according to the prescriptions of Optometrist. Opticians get an annual salary of 3 to 6 lakhs.
Eye Doctor:
An eye doctor can get from 3 to 6 lakh annual salary. They usually test the vision systems and find the results. They can diagnose eye problems like glaucoma, farsightedness, etc.
Teacher:
In this post, the candidates prepare lesions for teaching in the class or groups. They also keep track of the progress of students and consult with their parents. They prepare tests for students and contribute their work to school administrations. The salary of a teacher is from 2 to 4.5 lakhs.
Top Colleges in India for Optometry Courses:
Centurion University Of Technology And Management, [CUTM] Odisha
Teerthanker Mahaveer University, [TMU] Uttar Pradesh
Jawaharlal Institute Of Post Graduate Medical Education And Research, [JIPMER] Puducherry
Savitribai Phule Pune University, [SPPU] Maharashtra
Pt Bhagwat Dayal Sharma Post Graduate Institute of Medical Science, [PGIMS] Haryana
AJ Institute of Medical Science and Research Center, Karnataka
Hamdard Institute of Medical Science and Research, [HIMSR] Delhi NCR
Hindustan Institute of Technology and Science, [HITS] Tamil Nadu
NTR University of Health Sciences, [NTRUHS] Andhra Pradesh
Mehr Chand Mahajan Dayanand Anglo Vedic College for Women, [MCM DAV] Chandigarh
These are some of the best colleges located in different states of India that offer Optometry courses. You can select any college from this list as per your preference.
Optometry Course Frequently Asked Questions
Which type of career prospectuses offered after completing the Optometry Course?
Some of the most popular career prospectuses that wait for candidates who are completing the Optometry course-
Optic Manufacturing sectors
Eye Care Hospitals
All India Institute of Medical science
Fortis Healthcare LTD.
Optometry Laboratories
Government and Private Hospitals
NGOs or other organizations
Optical Showrooms
Occupational healthcare sectors
Which Subjects are taught in Optometry Course?
Bachelor of Optometry is divided into 6 semesters that consists of various subjects. Some of them are-
Computer Basics
General Biochemistry
Anatomy and Ocular Anatomy
General Physiology
Visual Optics
Public Relations
Fundamental English and Communication etc.
What are the top 5 colleges offering Optometry Courses?
Some reputed colleges offer this three-year academic level programme with a one-year internship.
SavitriBai Phule Pune University – Maharashtra
Jawaharlal Institute of Post Graduate Medical Education and Research – Puducherry
Centurion University of Technology and Management – Odisha
Hindustan Institute of Technology and Science – Tamil Naidu
AJ Institute of Medical Science and Research – Delhi NCR
Is there any entrance examination for admission to Optometry Course?
Before applying for admissions, students can take part in the National level entrance exam or University level entrance exam. The popular entrance exams are – JNU entrance Exam, CMC, AIIMS, DU entrance test, BVP CET and EYELET. Candidates must clear one of the following exam to get admission for Optometry course.
Who should pursue Optometry Course?
Candidates who wish to make a career in the medical stream.
Students who have an interest in health science.
Passionate individuals who are true to themselves can pursue this course.
Candidates who have passed class 10+2 in the science stream with physics, chemistry and biology subjects can choose this course.
A candidate who have complete the age limit of 17 years.
What is the fee structure of an Optometry course in India?
Many colleges are offering the Optometry course. When it comes to fee structure it may differ from college to college and university to university. But the average course is around 10,000 to 5 Lakh for a distance of 1 year.
Can I pursue an Optometrist course after Class 12th?
And the answer is yes. Optometrist course is available in three main stages-
Certificate Optometrist Course
Diploma in Optometrist
Bachelor's Degree Courses
Candidates who have  passed class 10+2 can pursue Bachelor's  degree course in Optometry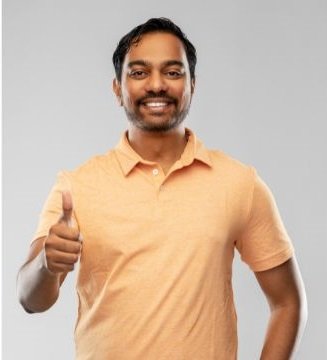 Rahul Kumar is a passionate educator, writer, and subject matter expert in the field of education and professional development. As an author on CoursesXpert, Rahul Kumar's articles cover a wide range of topics, from various courses, educational and career guidance.