Bachelor of Sports Management Course is a three-year Bachelor Degree in sports management. If you are interested in sports-related activities management, then this is the right course for you. You will be taught about how to apply the business and management related principles to sports industry. You need to have good communication skills and leadership qualities if you wish to pursue this management course. Good communication skills are the key to any management course. This BSM course is available in both regular and distance mode as well.  There are a number of colleges in India that offers this course.
There are a number of career opportunities after you complete the Bachelor degree in Sports Management course. As you keep growing in the career, you will get a decent payout based on your skills and experience. You can also continue your studies after the Bachelor in Sports Management (BSM), by pursuing Masters in Sports Management.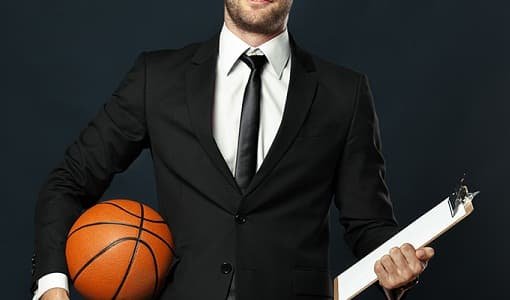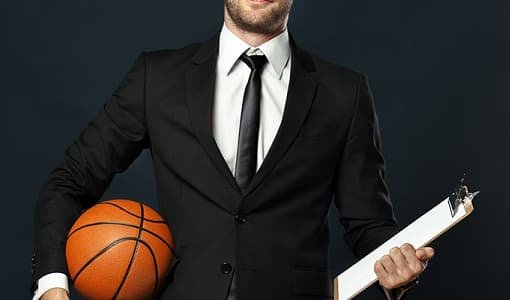 Course Summary:
For those who wish to make a career that is surrounded with sports and events related to sports, then Bachelor in Sports Management is a great choice. You will be learning about all the fields that are related to the sports business. You will get to know about managing finances, sports events, and all other information that is related to sports. You will learn about the management of time, teamwork, data analysis and also how to work individual when required. You will get complete knowledge about all the aspects involved in sports and its management.
What is Sports Management course?
As a student of Sports Management course, you will be able trained on all dimensions related to sports. You will have to consider sports like a business and learn everything about planning, conducting and supervising all kinds of sports events. The events can be held at a national level or international level, and you should be able to supervise them.
Bachelor of Sports Management Course Details:
| | |
| --- | --- |
| Course Name | Bachelor of Sports Management Course [BSM] |
| Duration of Course | Three Years – Six Semesters |
| Course Fee | Rs 1,70,000 to 6,50,000 |
If you are going for a public or government college, then the fee is going to be fixed and it is around 4 to 5 lakhs per annum. But if you are going for a private college, then it is going to vary between 1,70,000 to 18 lakhs. It all depends on what college or university that you are choosing.
Eligibility for Sports Management:
If you are seeking admission into a Sports Management course, then you should have completed your 10+2 with an aggregate of 50 percent in Arts. Arts should be one of the subjects in your +2 course. Along with that you may have to cleat CET that is conducted every year or even the college or university may choose to conduct an entrance test of their own to shortlist the candidates for their college. But some colleges only check the percentage of marks obtained in 10+2.
You need to download the application form from the official website of the University or college and complete the application. You can even collect the application personally for the college and submit it back to the college. Once the selection process is completed, the list of the shortlisted candidates will be displayed on the same website of the university or college. You can also check the same on the college notice board.
Syllabus for Sports Management:
Basically, Sports Management course is divided into three years course with six semesters. The course begins with the basic introduction of the sports and its business application. As you keep moving from one semester to another, you will gain deep knowledge about the subject.
Here is information about the subjects or topics covered in each semester during the course of three years.
| | |
| --- | --- |
| Semester I | Semester II |
| Financial Accounting | Marketing Management |
| Business Law | Industrial Law |
| Sports Facility & Event Management | Sports Organization & Administration |
| Business Communication – I | Business Communication -II |
| Foundation Course in Physical Education 1 | Foundation Course in Physical Education 2 |
| Foundation of Human Skills | Business Environment |
| Business Economics – I | Principles of Management |
| | |
| --- | --- |
| Semester III | Semester IV |
| Sports HRM | Sports Marketing |
| Sports Law | Sports Financial Management |
| Information Technology in Business Management – I | Information Technology in Business Management – II |
| Environmental Management | Business Economics-II |
| Business Statistics | Business Research Methods |
| Accounting for Managerial Decisions | Production & Total Quality Management |
| Marketing Application and Practices | Ethics & Governance |
| | |
| --- | --- |
| Semester V | Semester VI |
| Sports Management | Digital Marketing in Sports |
| Sports Analytics Management | Media marketing in Sports |
| Sports Sponsorship's | Public Relations in Sports |
| Logistics & Supply Chain Management | Operation Management |
| Strategic Management | Entrepreneurship Management |
| International Business | Business Negotiations |
| Summer Internship | Project Work – Sports |
So, this was the complete course that you get to learn during your three-year Sports Management Course. Syllabus may not be the same for every college and university. It may vary slightly from college to college, but more or less you are going to learn about these topic and subjects only. Having good knowledge of this will help you manage and handle sports and business related to it.
Education after Bachelors in Sports Management:
There are many people who love to continue their education even after completing their bachelor's degree. You can study further if you wish and complete your Master's in Sports Management. It is a two-year course with four semesters. The eligibility is the bachelor's degree in sports management and you should have completed it with at least 50 percent aggregate percentage. The selection process of this course will also vary from college to college. Some college pick based on the bachelors degree marks percentage, while some colleges conduct an entrance exam for this course as well. The pay is going to be better and you can earn something around two lakhs to nine lakhs per annum with a Master's degree in Sports Management.
Sports Management Career Opportunities:
Just like any other field, you will have career opportunities from both private and public sectors. If you are looking for a job in public sector, you will have to write a few more exams to get qualified for the job. But if you are looking for a job in private sector, there are several openings from different companies. Having some experience from the private sector can be advantage when you are looking for a public sector job.
You will receive job opportunities as a:
Management Trainee
Athletics Director
Sales Manager
Sports Nutritionist
Sports Instructor
Procurement Manager
Athletics Administrators
Sports Department Manager
Marketing Manager
PR Professional
Corporate Partnership Manager
Team Managers
Your job opportunities are going to be from different fields like Sports Management Companies, Sports Companies, Advertising companies, PR agencies, and Merchandising Companies.
The average salary package for Sports Management:
Whatever we learn is to earn a job and decent salary. When you complete the Sports Management course, you will receive a number of job opportunities. The salary may be a bit less when you are just starting your career. But when you get some experience in this field, you will see job opportunities flowing on your way. The sports industry is growing every year and so will be the demand for the best management personnel in the field. So, even if you have to start the career with a low salary, you should go for it, as your experience can be help you get better pay or offer job offer in future.
As a Sports Instructor you will be able to earn from 2 lakhs to 4 lakhs per annum. Athletic Administrator is going to make something around three lakhs to six lakhs. If you can find a job as a Procurement Manager, then you can earn better as the salary is between eight lakhs to nine lakhs. A sports nutritionist will get 2 lakhs to 4 lakhs per annum and management trainee can earn three lakhs to five lakhs per annum.
List of prominent Sports Management colleges in India
Here is the list of some of the best and most popular Sports Management colleges in India:
National Academy of Sports Management, Maharashtra.
International Institute of Sports Management (IISM), Maharashtra.
Jai Hind College, Mumbai.
University of Mumbai, Mumbai.
Indira Gandhi Institute of Physical Education and Sports Science, New Delhi.
The Centurion University of Technology and Management, Orissa.
Alagappa University, Tamil Nadu.
George College, West Bengal.
Maulana Abul Kalam Azad University of Technology, West Bengal.
Syamaprasad Institute of Technology and Management – SITM, West Bengal.
Institute of Social Welfare and Business Management, West Bengal.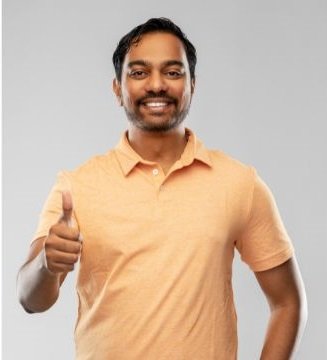 Rahul Kumar is a passionate educator, writer, and subject matter expert in the field of education and professional development. As an author on CoursesXpert, Rahul Kumar's articles cover a wide range of topics, from various courses, educational and career guidance.