There was a time not long ago when almost no candidates were opting for the nutrition course. Those days are long gone, today, seats for almost every course are filled on the same scale. The market trend has also changed, those days when people assumed a B.Sc. course to be incompatible to acquire a job is long gone.
Today, the number of people perusing the B.Sc. course is comparatively very better than 5 or 10-years before. If you are a person who feels like studying or perusing a course that is different and interesting, them B.Sc. Nutrition is one of the best options that you could opt for. B.Sc. Nutrition is a 3-year undergraduate full-time program.
In this article, we will discuss everything you need to know about the course.
B.Sc. Nutrition Course: Overview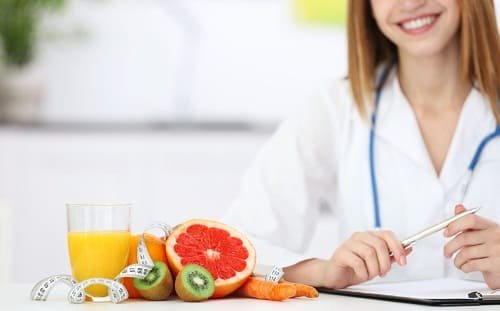 The B.Sc. Nutrition course is designed to offer the candidates with advanced lessons on the various nutrition's that the body requires for their smooth and regular functioning. Since we live in a world that is very concerned about health, the scope of this course is large. The course teaches the candidate about the right amount of nutrition to keep the body fit, the science behind each nutrient, and the science behind wellness, environment, and community.
B.Sc. Nutrition course also includes the concepts and effects of each type of food on a person's health, the reason to consume a specific food, how to consume a specific type of food, the perfect diet style, what food to avoid, etc. In simple words, the course curriculum is combined with both practical and theoretical components of the study. Unlike most of the other courses, B.Sc. Nutrition course opens the door to postgraduate studies and R&D (Research & Development).
B.Sc. Nutrition course: pre-requisite skills 
The B.Sc. nutrition course is not like other courses, the general nature of the course in entirely different. If the candidate is not interested in learning the course, it could be waste of time and money. Here are some of the skills or mind-set a candidate should possess.
The candidate should be friendly in nature
He/she should be interested in learning the functioning of the human body and how it extracts the nutrients from the food.
He/she should be keen to know the nutrients in each type of food
Should be interested in contributing to and promoting a society that is healthy, free from health issues, etc.
He/she should have good communication skills, writing, patience to listen to the customer/patient
Should possess good planning and administrative skills
B.Sc. Nutrition course: Eligibility 
The candidates who are planning to apply for this course should fulfill the below-listed eligibility criteria.
The candidate should have completed and passed 12th from an Indian government recognized education board
He/she should have perused physics, chemistry, mathematics, and Biology as the main subjects in their 11th and 12th.
He/she should have secured at least 55% marks in the 12th board exams
Candidates appearing for the 12th board exams are also eligible to apply for this course based on the provisional basis
Diploma holders who have completed a diploma course related to B.Sc. Nutrition is also eligible to apply for this course.
B.Sc. Nutrition course: Common Admission Procedure 
Most of the colleges and institutes in India admit candidates for B.Sc. Nutrition course is based on the 12th Board exam marks and also on the entrance test score or rank. Apart from this, top institutes conduct an entrance test of their own to shortlist the students from the total applied. As of today, the student must appear for the state level entrance test or national-level entrance test.
All India Institute of Medical Sciences entrance test
Jawahar lal Nehru University entrance test
University of Delhi entrance test
There are three of the common entrance test conducted by the institutes.
B.Sc. Nutrition course: course duration 
B.Sc. Nutrition course is an undergraduate full-time program that has a maximum course duration of 3-years. The 3-year course is split into 6 different semesters. 2 semesters per year. Each semester will end with a final exam conducted by the university or institute.
B.Sc. Nutrition course: Syllabus 
As mentioned above, B.Sc. nutrition course is split into 6 semesters and each semester will cover different topics and subjects. Here is the list of subjects taught in each semester.
| | |
| --- | --- |
| Semester 1 | Semester 2 |
| Public health and Nutrition 1 | Public health and Nutrition 2 |
| Microbiology | Human Physiology |
| Computer fundamentals | Maternal and child health |
| Introduction to food and nutrition | Importance of nutrition for human body |
| Communication skills and personality development | Nutritional biochemistry |
| Food chemistry | Family meal planning 1 |
| Food and nutrition | Human nutrition |
| Semester 3 | Semester 4 |
| Environmental studies | Importance of balanced diet |
| Food microbiology | Food preservation |
| Industrial management and facility planning | Food science |
| Food quality and assurance | Importance of food |
| Family meal planning 2 | Food quality check methods |
| Business mathematics and facility planning | Fundamental of bakery of confectionary |
| Semester 5 | Semester 6 |
| Seminar | Internship |
| Ethics and environmental studies | Diet and patient counseling |
| Principles of management | Diabetics 2 |
| Food packaging methodologies | Maintenance of balanced diet |
| Food marketing techniques | Food biotechnology and preservers |
| Dietetics 1 | Food service management |
B.Sc. Nutrition course: Fees structure 
The course fee for B.Sc. Nutrition courses could range from as low as INR 1200 per year to as high as INR 90000 per year. The fess of this course depends on the demand for the seat and the reputation of the college. Some of the colleges with better placement opportunities have a trend to have higher fees structure.
B.Sc. Nutrition course: Career opportunity 
A B.Sc. Nutrition course graduates could get jobs in different fields. The job profile and the job description are listed below.
Nutritionist – Has the role to prevent illness and health issues by recommending a balanced diet. A nutritionist is totally different from dieticians, while dieticians work with ill people, nutritionist helps healthy people stay healthy by recommending them to consume a specific group of food.
Nutrition consultant – permanent job post in a corporate firm and their role is to provide technical assistance to the employees to maintain a record of the child and adult food program.
Nutrition advisor – takes a look at the overall lifestyle of the customer or patient and then provide them with recommendation on customized nutrition they should consume.
Researcher – conduct researches and work with team members to identify goals and to test parameters to come to some conclusion. They also contribute to choosing the right data and evaluating a specific project.
Lecturer – has the role to teach students everything about nutrition, advanced systems, and standards.
B.Sc. Nutrition course: Higher study options 
A B.Sc. Nutrition course graduates could peruse higher study options like M.Sc. M.Phil. and Ph.D. in the same stream or subject. People with post-graduate Nutrition degree could acquire jobs in Government, private, and NGOs.
B.Sc. Nutrition course: Salary 
The salary of a B.Sc. Nutrition graduates could get a different type of job and each job could get a different salary. However, in general, as far as we know, the annual salary could range from INR 3 lakhs to 10 lakhs.
B.Sc. Nutrition course: Top colleges/institutes 
B.Sc. Nutrition course is offered by different colleges all around India, however, it is impossible to list all the colleges, instead, we will list the top colleges in India that offer this course.
AIIMS (All India Institute of Medical Sciences), New Delhi
Christ University, Bangalore
Stella Maris College, Chennai
ST. Xavier's College, Kolkata
ST. Xavier's College, Mumbai
The Oxford College of Science, Bangalore
Hans Raj College (HRC), New Delhi
Suresh Gyan Vihar Institute, Jaipur
Miranda College, New Delhi
MCC (Madras Christian College), Chennai
MCC (Mount Carmel College), Bangalore
Sri Venkateshwara College, New Delhi
Ramjas College, New Delhi
Presidency College, Chennai
Gargi College, New Delhi
Fergusson College, Pune
ST. Xavier's College, Ahmadabad
Elphinstone College, Mumbai
St Joseph's College Devagiri, Calicut
Hindu College, New Delhi.
As already mentioned, they are a lot of colleges that offer this course, however, you must find out if the college or institute you choose to join has a government of UGC approval. Do not waste your precious time and money on unapproved colleges/institutes.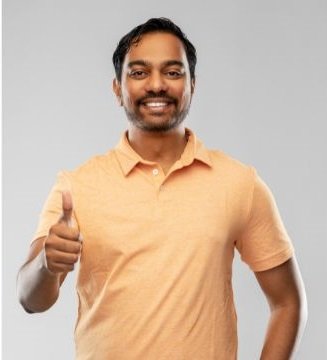 Rahul Kumar is a passionate educator, writer, and subject matter expert in the field of education and professional development. As an author on CoursesXpert, Rahul Kumar's articles cover a wide range of topics, from various courses, educational and career guidance.