B.Tech is offered in multiple domains in India. There are a lot of colleges offering this course in various domains. Two of the most popular choice of the students remains to be Telecommunication Engineering & Computer Science Engineering. Let us first talk a little about the differences between these two domains. Computer science engineering deals with software development and similar tasks, whereas telecommunication engineering deals with electronics and communication. The reason why telecommunication engineering is so popular is that it offers a lot of versatility and growth.
The world is becoming smaller because of the internet and communication network. The telecommunication engineers get to work in the networking domain and the communication domain. Just like B.Tech in any other domain, telecommunication engineering has a total duration of 4 years. If you are opting for this course, you will be learning about telecom infrastructure, antennas, microwave communication, mobile communication, and other similar things. This course can be taken up by the students who have completed their 10+2, and we will talk more about this in the section for the eligibility criteria.
We understand that you might be interested in learning more about the course, and we are going to offer you some support here. In this article, we have listed a lot of important information about this course. Go ahead and check out the information about B.Tech Telecommunication Engineering and we are sure that it will help you with your critical decisions.
B.Tech Telecommunication Engineering Course – Introduction & Basic Details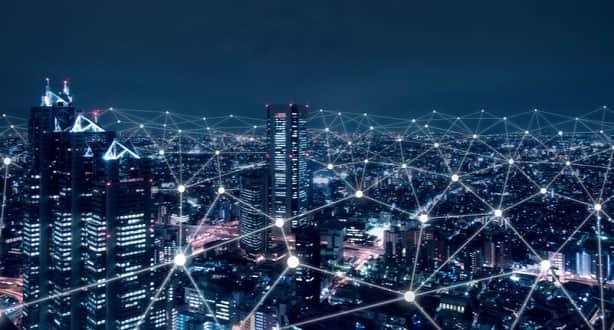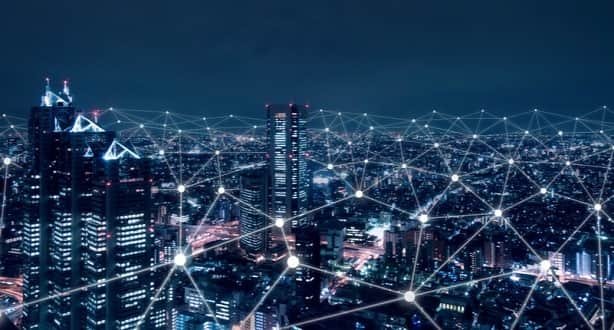 We have already talked a lot about B.Tech Telecommunication Engineering. We want to share some more information about the course, and in this section, we have covered the same.
This is a four-year course which is divided into eight semesters.
During the last two semesters, you will go through a major project to showcase your skills.
You also need to go through industrial training after the third year. Usually, it is for eight weeks.
The course teaches you about the various telecom engineering subjects, and it also teaches you about the practical application of these subjects.
You should have good mathematics, physics, analytical skills, and logical reasoning if you plan to pursue B.Tech Telecommunication Engineering.
When you get admission to the college, you can start polishing your communication skills as it remains the most important thing when you are looking for a job.
B.Tech Telecommunication Engineering Course – Eligibility Criteria
If you are interested in B.Tech Telecommunication Engineering, you must ensure that you are eligible for the course. In this section, we have listed the eligibility criteria for B.Tech Telecommunication Engineering, and you can check out the details below. It should be noted that the world is very dynamic, and hence the criteria may change from time to time. In such a case, you can also check out your college's website to get the exact eligibility criteria for the institute that you are interested in.
The student should have completed 10+2 from a recognized board.
The student should have Maths, Physics, and Chemistry as the main subjects.
The student should have scored a minimum of 55% in the board exams.
In some of the entrance exams, the candidate must have scored a minimum of 75%.
B.Tech Telecommunication Engineering Course – Admission Process
If you are eligible for B.Tech Telecommunication Engineering, the next important step is to get admission to the desired college. In this competitive era, you need to work hard to get admission to college. You can check out the points below to understand the admission process.
Most of the colleges offer admission in B.Tech Telecommunication Engineering based on the entrance test. In this case, you need to find out what entrance exam results are accepted by the college. Depending on that, you would have to appear in the entrance test and wait for the cut-off list. After the cut-off is published, you will be going through the counseling rounds, which usually involve a personal interaction and field selection.
It should be noted that most of the admission procedures are now based online, and hence there is no need to submit the physical form. You can obtain the form online, fill it online and pay the fee online.
Some colleges offer admission on a merit basis, and these seats are reserved under the management quota. In this case, you can check it out with the college for more information about admission.
During admission, you will be asked for important documents like the mark sheet of 10th and 12th. You will also be asked to submit other verification documents along with the fee.
Some of the exams to look out for are JEE, AIEEE, WBJEE, VITEEE, KEAM, MHCET, UPSEE, and many others. The syllabus details are made available on the registration website of these entrance exams, and you can check them out according to your needs.
B.Tech Telecommunication Engineering Course – Year-Wise Subjects
If you wish to learn about the subjects you will study during the four years of the course. This particular section would interest you much. This section has listed the subjects for four years that you will go through while pursuing B.Tech Telecommunication Engineering.
Year 1
Engineering Chemistry
Engineering Drawing
Engineering Mathematics-2
Engineering Mathematics-I
Engineering Physics
Environmental Studies
Fundamentals of Computer
Fundamentals of Electrical Engineering
Fundamentals of Electronics Engineering
Fundamentals of Mechanical Engineering
Professional Communication
Technical Communication
Year 2
Analog Communication
Analog Integrated Circuits
Digital Electronic Principles
Electromagnetic Theory & Waveguide Components
Electron Devices
Foreign Language-I
Foreign Language-II
Probability and Random Process
Signals and Systems
Solid State Electronic Circuits
Transforms and Boundary Value Problems
Transmission Line Theory and Network Analysis
Year 3
Antenna & Propagation Laboratory
Antenna Theory & RF Propagation
Digital Communication Principles
Digital Signal Processing
Discrete Mathematics
Elective-I
Elective-II
Industrial Training
Microwave Radio & Optical Fiber Communications
Minor project
RF Microcontroller Design and Interfacing
Telecommunication Switching Methods
Year 4
Broadband Communications
Data Communication Networks
Digital Design and Modeling using HDL
Industrial Training-II
Information Theory and Coding
Major Project
Multimedia Signal Processing
Network Analysis and Synthesis
RF Circuits for Telecommunications
Satellite Communications
Spread Spectrum and Multicarrier Techniques
Wireless & Cellular Telecommunications
It should be noted that the subject in the first year of B.Tech remains the same for all the courses. The change comes in the second year onwards, and this is when the students are taught different subjects. If you are in your first year and wish to change the field, you can seek permission from the college and change your domain. This is up to the college or university, but since the first year's subjects are the same, it is possible to make this shift.
B.Tech Telecommunication Engineering Course – Best Colleges & Fee
You need to choose a good college to get a good job. All the good companies opt for the students from the top colleges of the country. You have a lot of options in India. For example, you can appear for JEE and get into one of the IITs. Getting admission to IIT will guarantee you a bright career ahead. You can also appear for other exams like AIEEE and get into the other state colleges. Below are some of the top colleges in India, and you can certainly consider these colleges.
Amity University
Birla Institute of Technology
BMS College of Engineering
Delhi Technical University
Indian Institute of Technology
IP University
KIIT
Manipal University
National Institute of Technology
PESIT
SRM University
Symbiosis University
UPTU
Vellore Institute of Technology
The tuition fee of these colleges can vary a lot. Some of these colleges have an annual fee of Rs 20,000, while some have a yearly fee exceeding Rs 2 lakhs. It depends on the institute and the ownership of the institute. Some of the students may also get a scholarship in their college, and you can check out all these details on the college's website.
If you are not interested in pursuing the course from an Indian college, you can also apply to foreign universities. These universities offer admission on a merit basis, but their fee is on a higher side. You can get a scholarship or financial aid in these foreign universities to cover most of your expenses.
B.Tech Telecommunication Engineering Course – Career Prospects
One of the most important things after completing B.Tech Telecommunication Engineering is the job. We want to discuss a little about the career prospects after B.Tech Telecommunication Engineering.
You can get a job in your domain after you complete B.Tech Telecommunication Engineering. There are many jobs available in both the private and the government sectors. You can get a job in colleges, IT companies, radio stations, airports, telecom industry, electricity department, defense, postal department, and broadcasting companies.
If you wish to work in the private sector, then ensure that your college offers campus placements as it will make it easy for you to find a job. If you wish to work in the government sector,you will have to appear for various exams like NPCIL, GATE, and a few more. Some of the top recruiters in this field are listed below.
Airtel
Avaya
Bosch
BEL
BHEL
BSNL
CISCO
DRDO
Ericsson India
General Electronics
HAL
HCL Technologies
Hitachi Consulting
Indian Defense Services
IBM
Infosys
Intel
ISRO
Jio
L&T Infotech
Micromax
ONGC
Panasonic
Philips
Reliance
Samsung
Siemens
Sony
TCS
TP-Link
Vodafone-Idea
Wipro
If you do not wish to work straight after the B.Tech,you can also opt for higher education. You have multiple options for higher education. Some people opt for M.Tech, and it is mainly for the people who would like to stay in the particular field. Some students prefer MBA over M.Tech as they wish to change their field from technology to business or operations. In such a case, you can make up your mind and opt for higher education. You can even work for a couple of years and then opt for higher education to understand your career goals in a better way.
B.Tech Telecommunication Engineering Course – Job Designation & Salary
We have already talked about the career prospects, but it is also crucial for you to understand the job designation and the salary. Below are the job designations that you can get after you have completed B.Tech Telecommunication Engineering.
Datacom Engineer
Design Engineer
Electronics & Telecommunication Engineer
Feasibility Engineer
GSM Engineer
Network Planning Engineer
Maintenance Engineer
Project Manager
Service Engineer
Software Engineer
Telecom Sales engineer
Telecom Security Engineer
Telecom Specialist
Telecom Support Engineer
In terms of the salary, it depends a lot on your institutes. If you are not pursuing B.Tech Telecommunication Engineering from a good institute, you may end up with a salary package of as low as Rs 1.5 Lakh per annum. If you are pursuing the course from an average college,you can fetch anywhere around Rs 3 lakh per annum. If the college is an exception, then the package can be Rs 5 Lakh to Rs 6 lakh. The creamy layer in the IITs and other premium institutes can even bag a seven-digit or an eight-digit package.If you are planning to pursue B.Tech in Telecommunication Engineering, ensure that you are doing it from a good institute. You should give in your best shot while preparing for the entrance exams. Lastly, the salary of the people working in the government sector would vary, and it depends on the kind of role and department available to you.
B.Tech Telecommunication Engineering Course – Final Verdict
We have reached the end of this article, and we have covered all the information about B.Tech Telecommunication Engineering. We would like to reiterate the importance of hard work in this course. There are many colleges in India offering B.Tech, but you should always check the accreditation of the college or university. You can check these details by visiting the UGC website or the AICTE website. Ensure that you have scored well in the entrance exam to opt for a good college. You will have to appear in multiple exams for various universities. The government universities have lower fees, and they have better career prospects. You must also check about the placements offered by the colleges. Ensure that you go through the admission process very carefully. If you have any issues or if you need more information about B.Tech Telecommunication Engineering, you can leave a comment below, and we will help you with the best possible answer.