MPT full form is Master of Physiotherapy is a popular course for students who have an interest in Physiotherapy and are willing to make a career in it. With lots of career options after course completion and stable life is what you can be assured of after the course completion.
Physiotherapy course is a medical course and if you have graduated from the respective field, you can apply for it from any of the reputed colleges in India. Apart from making you eligible to work as an individual practitioner, an MPT degree also allows you to work as a professor in a reputed medical college.
In the article, we are going to talk about all the important things that you should know about the MPT course as a student. Whether it is about the course structure or career opportunities after the course, you will be well aware of these things after reading the article. So, if you are planning to know more about the MPT course, we will suggest you to spend a few minutes to clear all your confusion and doubts.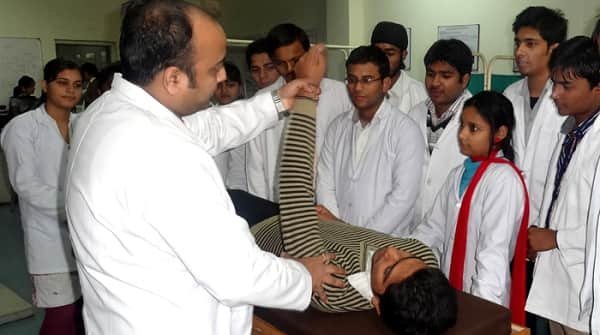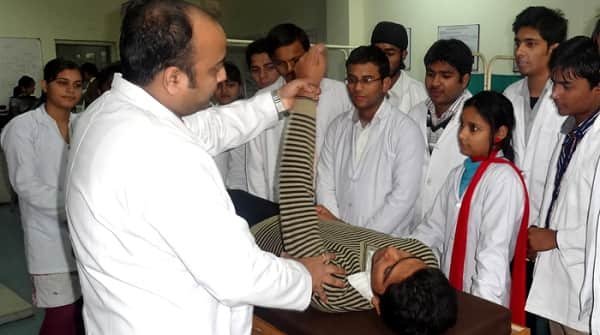 MPT Course Details
Let's talk about the course details first. As said, MPT is a medical course and is intended for those students who already have a graduate degree in BPT (or equivalent). With a post-graduate degree in your hand, you will not only have a better knowledge of the subjects and the field, but it will also help you get better job opportunities in comparison with the BPT course.
The course teaches about the advanced topics and concepts of Physiotherapy and helps you understand who the field works effectively. Also, you can have specializations too that makes it a better course for students looking to makes a career in Physiotherapy.
MPT Course: Eligibility and other prerequisites
Unlike BPT, MPT is a postgraduate degree. And has a bit tough prerequisites to fulfill. In this section, we will be talking about the course's prerequisites and the things that make you eligible for the course. So, have a look at this and know whether you can apply for the course or not.
In order to enroll for the MPT course, you need to have a score minimum of 50% in your schooling as well as the BPT course. Depending on the college and university you are planning to enroll in, you may have to face the entrance exam. It completely depends on the college you are planning to enter whether it takes students on the basis of merit in their graduation or through the entrance test. So, we will suggest you to consult the college administration before shortlisting the college.
MPT Course: Fee Structure
The fee structure of the MPT depends on the college you have chosen for yourself and you should also keep in mind the different eligible scholarships for the course. Some colleges also offer merit-based scholarships, so be sure to check it before enrolling.
Typically, the private colleges charge 40,000-80,000 for a semester. In case you are looking for a government college, the fee per semester would roughly around 25,000-40,000.
This is a rough estimate of the semester-wise fee for the MPT course. So, to get the exact fee details, we will suggest you to consult with the college. This will help you get perfect information about the fee structure for the course.
MPT Course: Syllabus
Now, let's talk about the syllabus of MPT so that you can know about the subjects that you are going to learn through the course. We are going to talk about a few subjects that you will learn in the two years of the MPT course.
Bio-Medicals
Basics of Physiotherapy
Biostatistics
Patient education
Research methodology
Along with these subjects, there are several other subjects that you will learn through the course span. Depending on the specialization you choose, the subjects and core topics may get different. Some specializations you can opt for in MPT are
Orthopedics
Sports Science
Neuroscience
Pediatrics Physiotherapy
Geriatrics Physiotherapy
So, be sure to choose the right specialization as per your interest and availability in the college to grab great career opportunities after course completion.
MPT Course: Colleges/Institutes
Apart from the right specialization, it is also extremely important to choose the right college. With the right college with better facilities, you can easily get a better fee structure and better job opportunities. In India, there are numerous medical colleges and private universities that offer MPT degree to students.
Some of the top-notch colleges that you can opt for are
Manipal University
AIIMS Delhi
CMC Vellore
Jawaharlal Institute of Postgraduate Medical Education and Research, Pudducherry
Apart from these colleges, you can also opt for the local medical colleges. There are numerous local colleges that provide an outstanding facility to the students and help them learn the basic and advanced colleges quite effectively. So, be sure to check for the college's reputation and placement opportunities. Also, be sure to check the fee structure for the course before enrolling in it.
MPT Course: Further studies
After completing the MPT course, there are two options for you. One you can opt to study more, or join a medical firm. If you are willing to gain more knowledge about the field, there are a few options available that you can opt for. Some of the courses you can enroll in after MPT are
PG Diploma in Hospital Administration
MBA in hospital and Healthcare Management
Masters in Public Health
Additionally, you can opt for the certificate course that will help you gain more knowledge about your specialization. Search the internet for legit certificate courses and opt for further studies to enhance your knowledge.
MPT Course: Career Options
MPT is an ideal choice for students who are willing to work as Physiotherapists in India. The perfectly laid out course structure, better facilities in the private colleges, and numerous specializations to choose from make the MPT course a great option for the students who have completed their BPT and arewilling to learn more about the field.
In this section, we will be talking about the various career options, minimum salary, and the firms that regularly recruitMPT degree holders for their companies. So, have a look at it to get better paying career option after the course completion.
First, let's talk about the job profiles that you can work on after completing the MPT course at a reputed college. Some of these are
Physiotherapist
Chief Physiotherapist
Senior Executive Assistant
Assistant Manager
Therapy Manager
Researcher
Lecturer
Research Assistant
Along with these job profiles, you can also opt to open your own Physiotherapy clinic to serve needy patients. So, regardless of the field you choose, you can earn a good amount after completing the MPT course. Some of filed that regularly recruit MPT degree holders are
Hospitals
Healthcare Centers
Sports Team
Old age homes
Apart from these, there are numerous other industries that hire MPT professionals in their firms. So, you won't have to worry about career options. There are tons of ways you can find a great career after completing the MPT course. IN general, you can easily earn 5-6 Lakh per annum to start. With experience and skills, you can easily earn a lot more money as your career progresses.
In all, the MPT course is a great option for students who are looking for a high-paying job after course completion.
Skills that will help you be a better Physiotherapist
Like every other field, MPT candidates also need some skills that can help them enhance their chances to work in a reputed firmin a good position. Some of these skills that you must have to become a good physiotherapist are
Patience
Knowledge of the field
Listening and understanding the patient's problem
If you have these skills, you can earn a great reputation as a physiotherapist. So, try to gain these qualities and with time, you can be a great practitioner in the Physiotherapy field.
MPT Course: Should you opt for it?
So, whether you should opt for MPT or not? The answer is quite simple, if you are really willing to work as a physiotherapist and earn money and respect for people, MPT is an excellent course to opt for. You can easily opt for joining a college as a professor or go with the government hospitals to practice.
In all, if you are looking for a glorious career and amazing salary package along with a great reputation in public, you will find the MPT course a great option to go with. Try your hands on a good MPT college for yourself and you can earn a better career after completing the course. So, if you have completed the BPT course and are after more knowledge about the course and field, you should opt for the MPT course from a reputed college.
Conclusion
In all, if you are looking forward to make a career in Physiotherapy and are after a course that can help you learn the advanced concepts of the subject, MPT is the ideal course for you. Just make sure that you have chosen a good college for yourself and you will be able to choose the right career for you.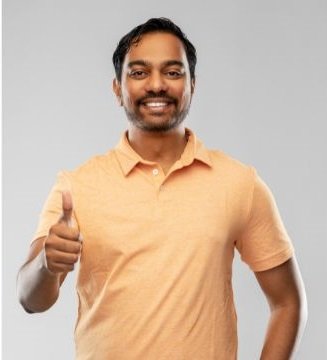 Rahul Kumar is a passionate educator, writer, and subject matter expert in the field of education and professional development. As an author on CoursesXpert, Rahul Kumar's articles cover a wide range of topics, from various courses, educational and career guidance.