No doubt that B. Des or Bachelor of design is one of the most popular designer courses among new aspirants. It is 3-4 years, of course, depending upon the field you choose. This course is divided into eight semesters, but few institutions offer five years of course with B. Des, and there is an extended work job along with a semester system.
All the candidates learn about the latest trends of design, crafting, and more. Knowledge is offered in theory sessions mainly, but there are additional workshops to complete. Practical knowledge is also an important part of this course. Most people choosing this course opt for the fashion design career option as it is one of the prominent career fields in India.
It is the most suitable degree if you want to work as a blogger, designer, game designer, or work in any specific field of desire. The scope and career options ensure that you get the best out of this course. The only drawback you might find is higher competition and lack of government-run institutions for B. des.
Bachelor of Design Course Details in India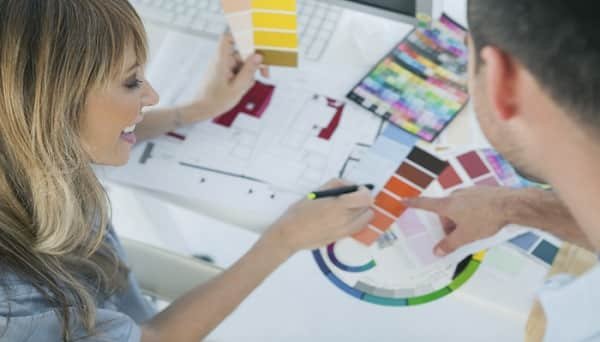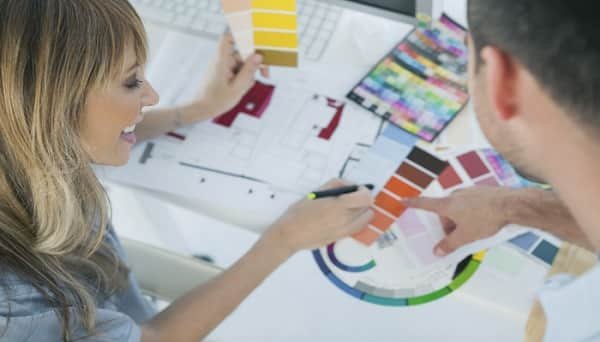 Benefits of doing B. Des
After completing B. Des, you can choose different kinds of departments for doing a job. Such as fashion houses, jewelry manufactures, Garments Manufacturers, Estate companies, and many more. Even you can open your storehouse as an entrepreneur and exhibit your designing skills. Working with international brands sounds classy and respectable. You will get various opportunities from this field. Besides, the course satisfying your expectation offers you a high pay scale packages and across the world.
Eligibility Criteria
As if you are willing to pursue this course, then you have to fulfill the below-mentioned criteria-
If you can pursue the B.Des then you must have to pass 10+2 in any stream or equivalent examination from a recognized institute or a Board.
Moreover, several institutes and colleges have mandatory provisions to pass out with 45% in Class 12th. After completing this condition, you can easily seek admission to that course.
Most of the colleges and institutes run their entrance exams. Then prepare for it also.
At the time of admissions, the applicants must be below the age of to enroll for Bachelor of Design. Most institutes required the age of 19 or 20.
These are all the basic requirement that must be fulfilled to get enrolled in Bachelor of design.
Admission process
At the primary stage, the candidates will be appearing for an entrance exam. The top-Notch colleges and Institutes conduct the entrance test individually. Here are some popular entrance exams mentioned for Bachelor of Design-
NIFT- National Institute of Fashion Technology, is mandatory clearance for seeking admission.
Apart from NIFT, there are other Entrance exams which are-
NID- National Institute of Design DAT exam
AIEED- All India Entrance Examination for Design
UCEED- Undergraduate Common Entrance Examination for Design
IDAT-IIAD Design Aptitude Test
MITID DAT
The above-mentioned entrance examinations are conducted across the country. The candidates scored maximum aggregate. The selected candidates are shortlisted for the succeeding rounds to reserve the seat.In short, the candidates must prepare for group discussions and personal interviews, and representation. Although some institutes endorse the score of the entrance exam at the time of admission. Furthermost, if you are capable then you will apply the application based on scholarships.
Syllabus for Bachelor of Design
Under Mentioned syllabus has described the semester-wise. If you want, successful clearance then you must have to clear all 8-semesters. The following are some subjects-
For Semester 1:
Design and Human Evolution, Fundamentals Rules of Arts and Design, Applied Science for Designers, photography and Videography- CAD, Design Studio- Problem Identification, Representation and transformation related to Art.
For Semester 2:
Knowledge Organization and Communication, Fundamentals of Arts and Design, World of Images and Objects, Design studio2- Problem Analysis, Typography Fundamentals, and Exploratory Printing, Self- Initiated projects, Knowledge organizations, and Communication. Image representation and Transformation.
For Semester 3:
Design Studio3-Creative Explorations, Word and image-2D Visual Studies1, Creative Thinking process and Methods, Design, Society, Culture and Environment, Environmental studies- Science and Engineering, Aesthetics, Identity, Expressions- 3D form Studies, practices
For Semester 4:
Elective-2D Visual Studies2 or 3D form Studies, summer project, Communication theories, Visual perception semiotics, design studio4- Prototyping, and design Storytelling and Narratives.
For Semester 5:
Collaborative Design Project, Elective1 and 2, Information Graphics and Visualization, product Design1 Design for Mobility, Vehicle Design 3D Modelling and prototyping, Applied Ergonomics, Moving Image Design, Design Technology, and Innovation.
For Semester 6:
industrial Projects, Elective1 and 2 – Animation Design Communication Design, Interaction Design and Transportation, Film Video Design, Product Design2, Game Design, Product ergonomics, system Design Project, Materials and Processes and Digital Media Technologies, Design Management, Planning, and Professional Practice.
For Semester 7:
Design Research Seminar, Re-Design Project, Global design thoughts and Discourse
For Semester8:
Design research Seminar, practical and B.Des projects.
Examination process
For theory subjects, the written examination has been conducted.
In every semester,two sessional exams and one final examination are conducting.
For Practical Subjects, formative and summative assessment has compulsory for evaluation.
For Practical Subjects, viva and practical tests, internal and external exams have counted for evaluation.
List of Top-Notch Colleges in India
Make sure you stay selective while choosing for college admission. A few lists of colleges are mentioned below-
Garware Institute of Career Education and Development, Mumbai – It is the most famous and developed institute in India, which is recognized by the Ministry of Finance and NAAC.
Symbiosis Institute of Design, Pune – This institute offers different courses in design. Some are- Communication Design, Industrial Design, Fashion Design.
Pearl Academy of fashion Management, Jaipur-pearl is offering 30 designed UG and PG professional development Courses.
Arch Academy of Design, Jaipur– It is the top college in India and specifically famous for Interior Design, Product Design, Graphic Design, and Jewelry Design.
Lovely Professional University, Jalandhar – Globally this university counts in 20 prestigious colleges for fashion designing.
Global Institute of Fashion Technology, Kolkata – In the field of Fashion and Interior Designing it is one of the premier institutes in India.
Inter National Institute of Fashion Design – INIFD Delhi- this institute provides you with a world-class curriculum mentor and offers you a world-class faculty.
Hyderabad Hamstech Institute of Fashion And Interior Design – For beginners or learners, it is the best institute for creative education you can learn about new skills and increase your knowledge from them.
Fee Structure
At the time of registration, candidates will have to pay average annual fees for a Bachelor of design. In India, the approximate fees are INR 2, 00,000 to 3, 00,000 INR per annum.
The following mentioned institutes/colleges will be charged annual fees based on their popularity level-
National Institute of Fashion Technology, New Delhi- 2,70,900 Per Annum
National Institute of Fashion Technology, Chennai- 2,70,900 Per Annum
National Institute of Fashion Technology, Bengaluru- 2,58,400 Per Annum
National Institute of Fashion Technology, Patna- 2,70,900 Per Annum
National Institute of Fashion Technology, Gandhinagar-2,70,000 Per Annum
Symbiosis Institute of Design-4,20,000 Per Annum
National Institute of Fashion Technology, Kolkata- 2,70,000 Per Annum
Amity School of Fashion Technology-1,58.000 Per Annum
For fashion design, the institutes/colleges have charged approximately 1, 50,000 to 3, and 50,000. The popular institute NIFT charge annually INR 2 lakh to three lakh for this course.
Also Read: Top Fashion Designing Colleges for Course in India
How to crack the Entrance Exam
Mostly the purpose of the entrance test is to check your communication skills and your personality. A career offering the opportunity to work for people creatively and innovatively. The basic general knowledge question, aptitude, and reasoning is the first choice for authorities. How you deal,that is the main point. Therefore, you have to remember such points before appearing in the entrance exam-
The applicants must have to improve their general knowledge, so they should choose a regular habit of reading a newspaper and current affairs.
The applicants must have to work on their designing skills.
The candidates should also try to solve the mock tests.
As if possible, students make their marginal note while studying.
Candidates must have to improve their English and focus on their communication skills.
For successful clearance, the candidates must practice solving the sample papers within a particular period.
The candidates also must have to gain their confidence level.
Apart from these points, the candidate should also join the personality development course for their better representation.
Specializations in Bachelor of design
leather Design
Fashion Design
Accessory Design
Jewelry Design
Ceramic and Glass Design
Textile Design
Footwear Designs and Production
Lifestyle and Accessory Design
Industrial Design
Visual Communication
Animation Film Design
Product Design
Fashion Communication
Knitwear Design
Furniture and Interior Design
Film and Video Communication
Exhibition Design
The following mentioned specialization offers both UG level and Postgraduate level. For more details, you can check the institutes and colleges' specialization.
Also Read: Bachelor of Fashion & Apparel Design (BFAD) Course Details
Job opportunities–
Here are mentioned some top job Profile which you can consider-
Design Managers, Graphic Designer, Teachers and Lecturers, Interior Designer, Cutting Assistant, Fashion Merchandiser, Fashion Stylists, Costume Designer, Fashion Stylists, Fashion Marketing, Outside Sale Representative, Textile Designer, Fashion Forecasters, Stylists, Bloggers, Weaving Consultant, Fashion show Coordinator, and many more.
Also Read: Master of Fashion Management (MFM) Course: Details
Top Recruiters
There are many options available for graduates candidates. You can pick a private sector or a public sector. Infect, utmost job opportunities are also available abroad. The course offers a strong foundation in specialization. It will allow you to develop your presentation skills and artistic skills. You can operate your fashion store, or you can become an influencer. After completing, the course students easily be a part of the teaching line in various reputed colleges and institutes.
Top Companies and Brands-
Flipkart
Videocon
Cognizant
Hindustan Unilever
Automotive Sector likes Mahindra and Mahindra Ltd.
GAD Fashions
Wipro
Microsoft India Pvt. Ltd.
Fluent India
Myntra
Tanishq
P. Morgan
Zomato
Nalli Silk International
Maruti Suzuki India Ltd.
General Motors Design
Tata Consultancy Services
GLAXO Consumer Health care ltd.
Moon raft Innovation Labs Pvt. Ltd.
Going with any of the above mentioned companies can offer you a secure job, excellent salary packages and better scope of growth. These are the top names that you can rely on without doubt regarding these.
Salary packages
NO doubt, famous companies, and brands have offered attractive salary packages to qualified candidates.
If you are specialized in fashion, designing you can earn approximately two lakhs to three lakh annually. After your experience, you hold a higher position and you can earn approximately 6 to seven lakh annually. Each specialization offers different salary packages. In this field, you can earn beyond the expectation.
Future Scope
The course offers you worldwide fame and professionalism. It will boost your morale and provides you with an excellent job profile. Bachelor of design leads in top 20 courses across the world.  In the modern business world, if you have an insistence on doing something then gain your knowledge first. And purse this course means to increase your confidence level. With this degree, you can enter the creative world and become a self-motivated and imaginative person.
Conclusion
Based on all the aspects that you read, it is easy to claim that Bachelor of design is a popular and most prominent course to look after. Thousands of students are enrolling for B. Des and you can find a range of MNCs to offer great salary package. Several job fields are available after pursuing this course and this is the major reason that you should consider it. These four years of course will feel prominent and such a great option for the aspirants of arts.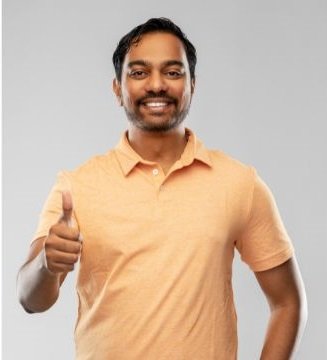 Rahul Kumar is a passionate educator, writer, and subject matter expert in the field of education and professional development. As an author on CoursesXpert, Rahul Kumar's articles cover a wide range of topics, from various courses, educational and career guidance.