If you plan to opt for a medical profession after class 12, you can go with Physiotherapy. It is one of the most promising careers in the medical field. The course is of four years in which you will learn the real way to treat the muscles and bones of the body. Many times, you may get injured after unavoidable accidents. In such a case, it is through physiotherapy treatment you can cure the problem. The course is interesting and exciting at the same time. You can learn great things from this course.
As a physiotherapist you have to look after the physical and muscular health of an individual. You have to carry out various exercises that can help a patient get rid of muscular or joint pains. The course will teach to deal with locomotion problems of the body and other issues caused by ageing, diseases and injuries. The best part of the course is the compulsory internship of six months in any hospital or clinic. This will provide broad exposure to you in this profession. Physiotherapy is a branch of science that deals with the physical movement of the body. It is the process of treating the muscles that may be injured because of aging or some accidents. The profession has gained good popularity and fame among the people.  Physiotherapy is a beautiful subject that comes vast wide options and facilities. If you complete the course in one stroke, you can have ample choices. It is best suited for candidates who have a love for the medical profession.
Scope of the BPT Course:
To be specific, you have ample options once you complete the four year-year course. You can get a job as a physiotherapist in any hospital or clinic that deals with orthopedic issues. If you want, you can also open your clinic and offer physiotherapy treatment to the patients. You must have observed that a maximum number of people after certain age passes through some muscle and bone problems. In this case, they require a physiotherapist who can give them relief from this problem.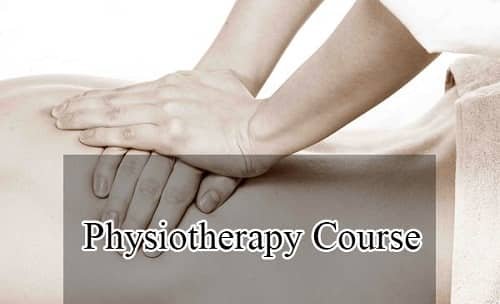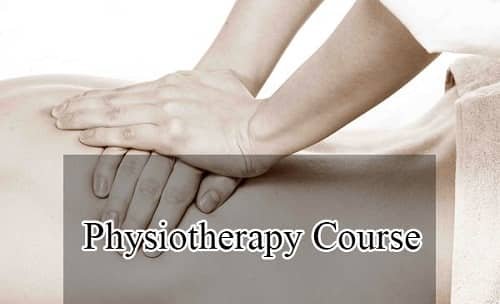 Most people are found to start their independent businesses after pursuing physiotherapy course. You can also open a physiotherapy clinic and start offering this treatment. If you are interested in the academic field, you can proceed with a Master in Physiotherapy after completing graduation. If you have the potential to do something different in your career, you should choose this profession. You can get broad exposure and scope if you open your clinic. Apparently, it may appear to be severe before you, but you will succeed in the long run.
Skills required for the BPT Course:
It is useful if you have a passion for this course. However, some other skills are required that can make you specialized in this field. Let us discuss some of the essential ones.
It would help if you had fluency in English. Your speech should be clear and fluent. This is because you have to deal with many clients.
You should have proper time management.
It will help if you have proper patience and tolerance.
It would be better if you possess good physical health and fitness.
It is also lovely if you have good interpersonal skills.
Lastly, your passion for the medical professionals is the main thing. It will help to uplift your career and give it a new look. It would help if you had dedication and respect for the job. It is much required.
Course fee for the BPT course:
You must know that the course fee depends upon the type of college or institute you are studying. However, it is known from several sources that the cost of the course varies from 1 lakh to 5 lakhs. If you want, you can take an education loan from any financial organization. You can repay the same after getting a job.
Eligibility criteria for the BPT course:
In this part, you will know about the eligibility criteria for this course. This will help to choose the course easily.
You have to complete 10+2 to choose the course. This is mandatory for the course.
It would help if you had come from a science background preferably with subjects like Physics, Chemistry, and English. It would be best if you also had English as a language.
It is essential to score 50% marks in the 10+2 exam. This is the mandatory rule for admission to the BPT course.
You should complete 17 years of age for taking entry to this course. You are not entitled to get admission below this age.
To take admission to this course, you need to certify all the original documents from recognized authorities. It is fine if the gazetted officers of India do the certification.
Many colleges take a CET or Common Entrance Test. You have to clear it for getting admission to the top colleges. If required you can enroll in a coaching institute that can give the exam proper guidance. Your score in the CET exam is required at the time of admission. If you score high marks, you can get entry to the top BPT colleges in India.
Exams for BPT course:
As discussed, the course is a four-year course. You have to complete the course by passing all the subjects in this four year. The program meets all types of oral and practical examinations. The most important part of this course is the six months internship. This is mandatory and should be done by the student. The test is conducted at the end of each year. The exam comprises both theoretical and practical parts. A critical part of this course is that you should have 75 % attendance to appear before the written examination. If it is less than 75% you will not be qualified for the course.
Apart from all this, there will be day- to -day assessments and group discussions through which the student's eligibility is judged. An essential part of the examination is the practical portion. You have to score good marks and performance to qualify for the exam. It is essential to score good marks in the theoretical part. The college authorities focus on attendance because students can attain good knowledge while attending the class. It is much essential for the course.
Exam centers of the BPT Course:
Almost all the major cities of India have exam centers for BPT course. Cities like Mumbai, Chennai, Delhi, Kolkata, Bengaluru have their exam centers. On the other hand, you can also get exam centers in cities like Agra, Lucknow, and Chandigarh also and have exam centers for BPT course.
If you are from nearby states, you can come to these cities to appear for the examination. The exam centers provide all types of support and facilities to the examinees. Students can easily access and come to the exam centers because of their prime location.
Syllabus for the BPT course:
Now we will discuss the syllabus of the course. This will help to know you about the course. The four-year course is divided into eight semesters.
First-year:
I semester:
Anatomy
Physiology
Biochemistry
English
Basic Nursing
II semester:
Biomechanics
Psychology
Sociology
Orientation to Physiotherapy
Integrated Seminars
III Semester:
Pathology
Microbiology
Pharmacology
First Aid & CPR
Constitution of India
IV Semester:
Exercise Therapy
Electrotherapy
Research Methodology and biostatics
Introduction to treatment
Clinical Observation Posting
V Semester::
General medicine
General surgery
Orthopedics and Traumatology
VI Semester:
Orthopedics and Sports Physiotherapy
Supervised Rotary Clinical Training
Allied Therapies
VII Semester:
Neurology and neurosurgery
Community medicine
Neuro-Physiology
Community-based Rehabilitation
VIII Semester:
Supervised Rotatory clinical training
Ethics, Administration and Supervision
Evidence-based Physiotherapy and practice
In the last year, the students are advised to do a final project on the subject and carry out an internship program of six months. This is mandatory and the students should submit all the reports associated with this subject. Without this report, your course will be incomplete.
Career opportunities for BPT graduates:
In this part, you will learn about the career opportunities of the BPT course. You will get a number of options upon completing the course. This will create new job opportunities for you. This discussion will help to choose the subject in a better way.
You can start your career as a physiotherapist. It is a great way to create a new job. As a physiotherapist, you can join any hospital or clinic. If you wish, you can also open your clinic. This will provide you broad exposure in this field.
Defense department also requires a physiotherapist for treating the patients. They are mainly entrusted looking after the injury of army men during the conflict or war.
If you wish, you can also become a lecturer for this profession. Through this profession, you can teach the people and spread the light of awareness among the people.
Many people also choose the profession of research. You can do extensive research work on this subject. This will help to explore the subject in the best possible manner. It is a wonderful profession.
You can also become self-employed in physiotherapy. This can be a good profession. It will be a self-employed profession.
Sports Physiotherapist is another important profession that you can choose. Through this profession, you can treat sports professionals. In the present time, there is a great demand for sports physiotherapist. It has been seen that with the increase of health awareness and other issues, the need for physiotherapists is increasing day by day.
In short, it is an essential subject that can help to make you a better career. If you are eager to join the medical field, you should join this course.
BPT Institutes in India:
You will come across some of the top colleges and institutes in India. Through this discussion, you can choose the best colleges in India.
Christian Medical College (Vellore)
Sri Ramachandra Institute of Higher Education and Research (Chennai)
NIMS University (Jaipur)
Manipal University (Manipal)
Bundelkhand University ( Jhansi)